Can Someone Control My Laptop Remotely?
"I have important information stored on my PC and my laptop in different places. To make it more convenient, I want to connect the two, so I can scratch anything I want more easily. How can I control my laptop from my PC or how can I control my PC from my laptop from far away, or even connect to the two from my iPhone?
- Question from Spiceworks"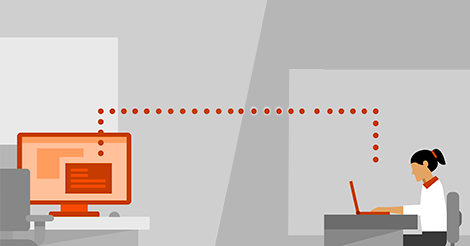 Best 2 Laptop Remote Control Solutions
In this part, we'll introduce two simple ways to solve how to control another laptop remotely, one is with the Windows built-in Remote Desktop Connection, another is with the free remote desktop software, AnyViewer.
Method 1. How to Control Laptop Remotely through Windows Remote Desktop
Step 1. We need to enable Remote Desktop on the host computer. Press Win + R, type in "sysdm. cpl", and press Enter to open System Properties.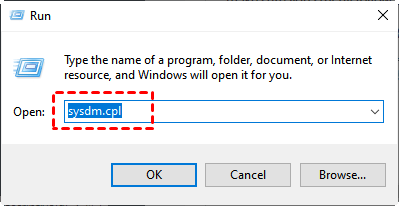 Step 2. In the System Properties window, go to the Remote tab, and check Allow remote connection to this computer.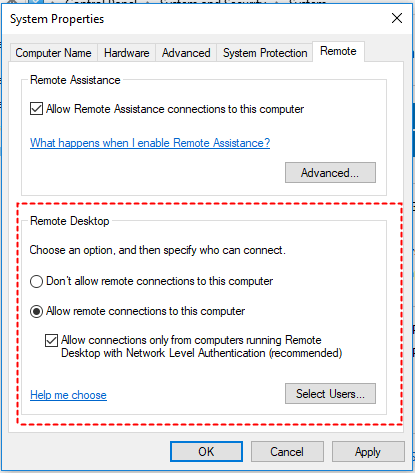 Step 3. In the Search box, input "cmd", right-click the result and choose Run as administrator.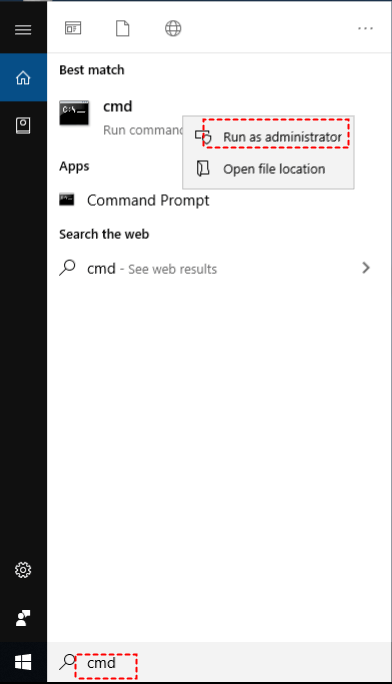 Step 4. Type in "ipconfig" and press Enter. Now you can see a group of IP addresses, of which the IPv4 address is the one you need.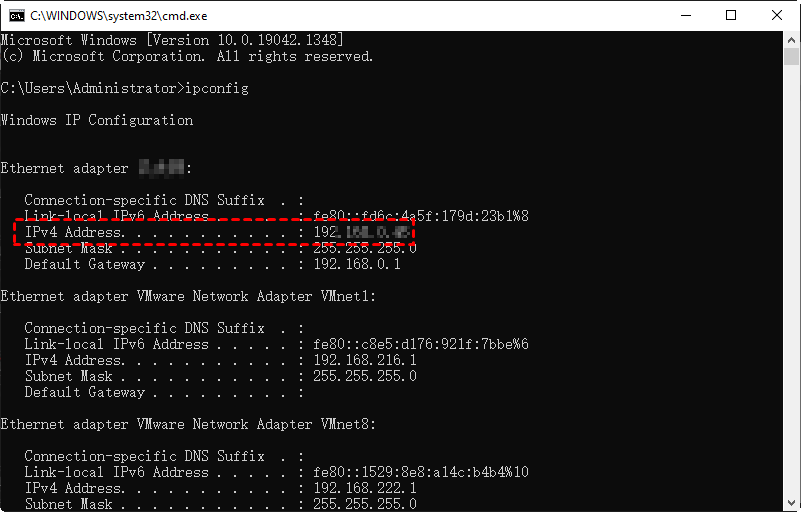 Step 5. Then type in "query user" to see the username.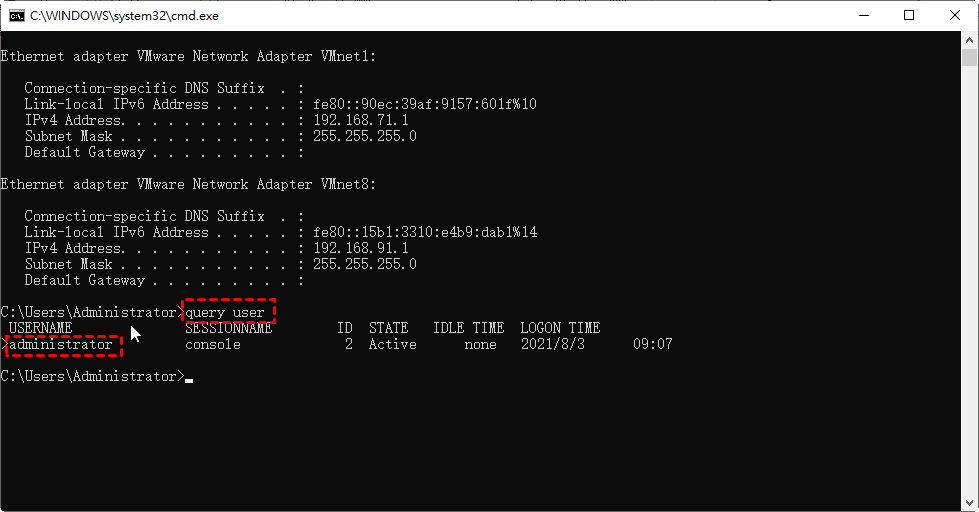 Step 6. On the client computer, press Win + R again, type in "mstsc" to launch Remote Desktop Connection, and click Show Options.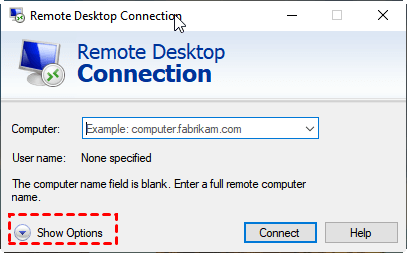 Step 7. Enter the IP address and user name in the Remote Desktop Connection interface to achieve connection.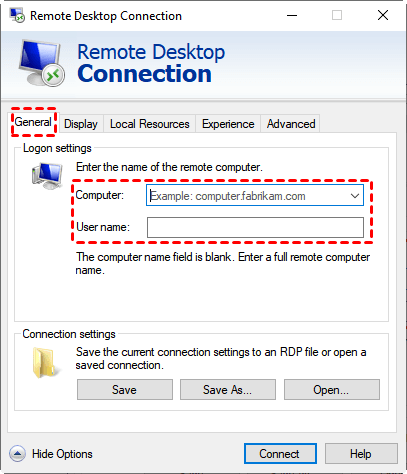 Note: Remote Desktop Connection also allows you to remotely control laptops from iPhone or iPad. You can download RD Client on your iPhone or iPad and then use it to remotely control your laptops.
Method 2. Laptop Remote Control via AnyViewer [Easiest]
AnyViewer offers you two options for remote control laptops. One is the unattended remote control, the other is to remote control the laptop by sending a request or inputting a security code. But the very first step is to download AnyViewer on both laptop computers.
Step 1. Install and open AnyViewer on both laptops. Then Sign up to get an AnyViewer account. (If you already have signed up on its official website, you can log in directly.)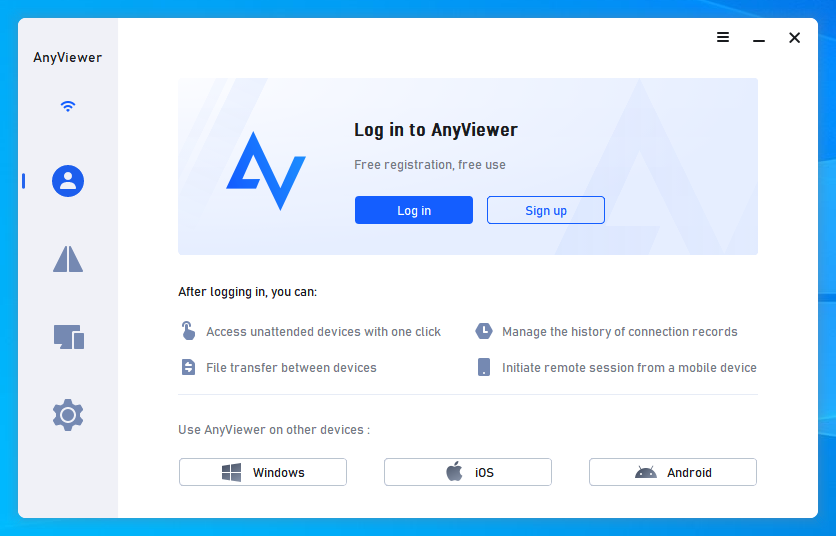 Step 2. Then you can see you successfully logged in to AnyViewer. Your device will automatically be assigned to the account you've logged in to.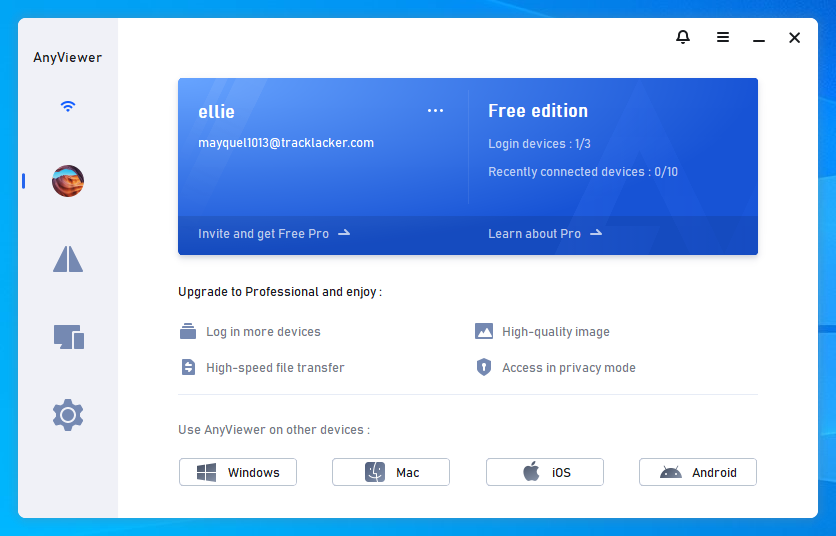 Step 3. Log in to the same AnyViewer account on the two devices, then you can achieve a direct connection by clicking One-click control.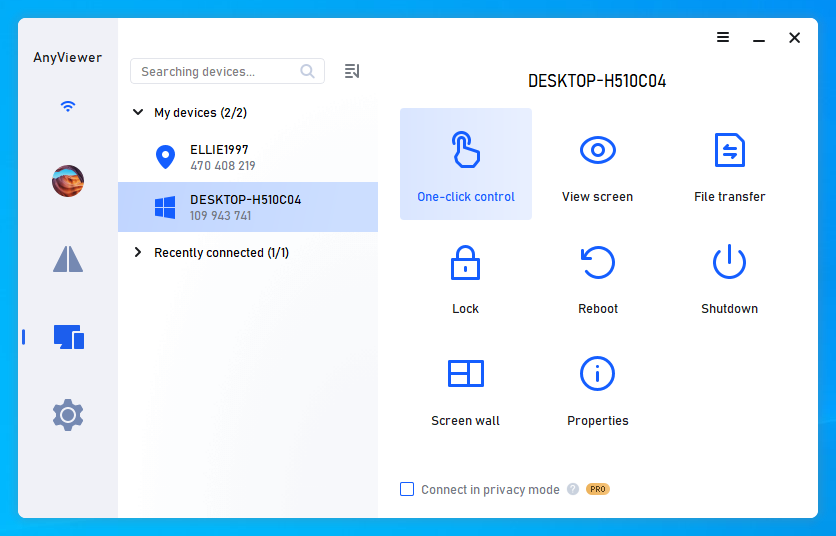 Note: If you upgrade your account to a Professional or Enterprise plan, then you'll get more functions:
You can assign more devices to achieve unattended remote access.
More currently connected devices will be displayed for you to view connection histories at any time.
You can remote control for laptop Windows 10 in privacy mode, which means you can black the screen and block the mouse and keyboard of the remote computer, further protecting your privacy.
You can quickly transfer a large number of files between remote computers.
As for AnyViewer Enterprise users, you can even bulk deploy AnyViewer to multiple laptops and other computers at once for convenient remote access management.
Remote Desktop Connection vs AnyViewer, Which is Better?
Let's see a brief comparison of them from different perspectives:
Connection prerequisites. The connection of RDC requires users to obtain the IP Address and user name of the remote computer. This may be difficult for some users as most of us are not computer-savvy. While the connection of AnyViewer is much easier. You can achieve remote connections with the automatically generated device ID.
Network configuration. RDC works only if the two devices are under the same network, otherwise, you'll need to set up port forwarding. While AnyViewer allows connection even though the two devices are under different networks.
Unattended remote access. RDC can't achieve unattended remote access, as you need someone on the other side to allow the control request. While AnyViewer supports unattended remote access as long as you have the security code of the remote computer set previously.
Conclusion
This post mainly introduces two ways of laptop remote control. One is to use the Windows built-in Remote Desktop Connection, another is to use a powerful remote desktop software, AnyViewer. At the last of the post, we made a comparison of the two tools. You can choose one to use according to your own preference.