How do I Remote Desktop my iPhone to Windows 10?
"If there's a way for me to control my Windows 10 computer remotely from my iPhone? Because I travel frequently and always need files on my office computer when I'm not in the office. Any suggestions?"
How to use Microsoft Remote Desktop on Windows 10 with iPhone
An option for you is to use Remote Desktop Connection from iPhone to Windows 10. Here in this part, we'll introduce how to connect iPhone Remote Desktop to Windows 10.
How to add a PC within RD Client
Step 1. Download and open RD Client on your iPhone.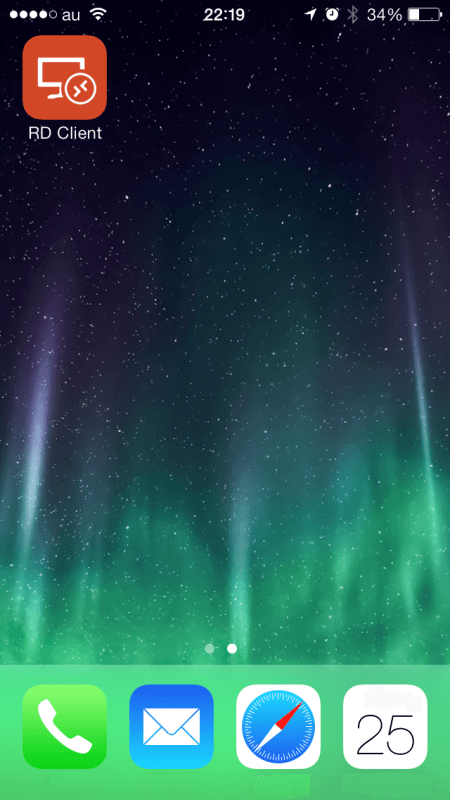 Step 2. Click the "+" sign in the upper right corner of the interface, and select Add PC in the pop-up window.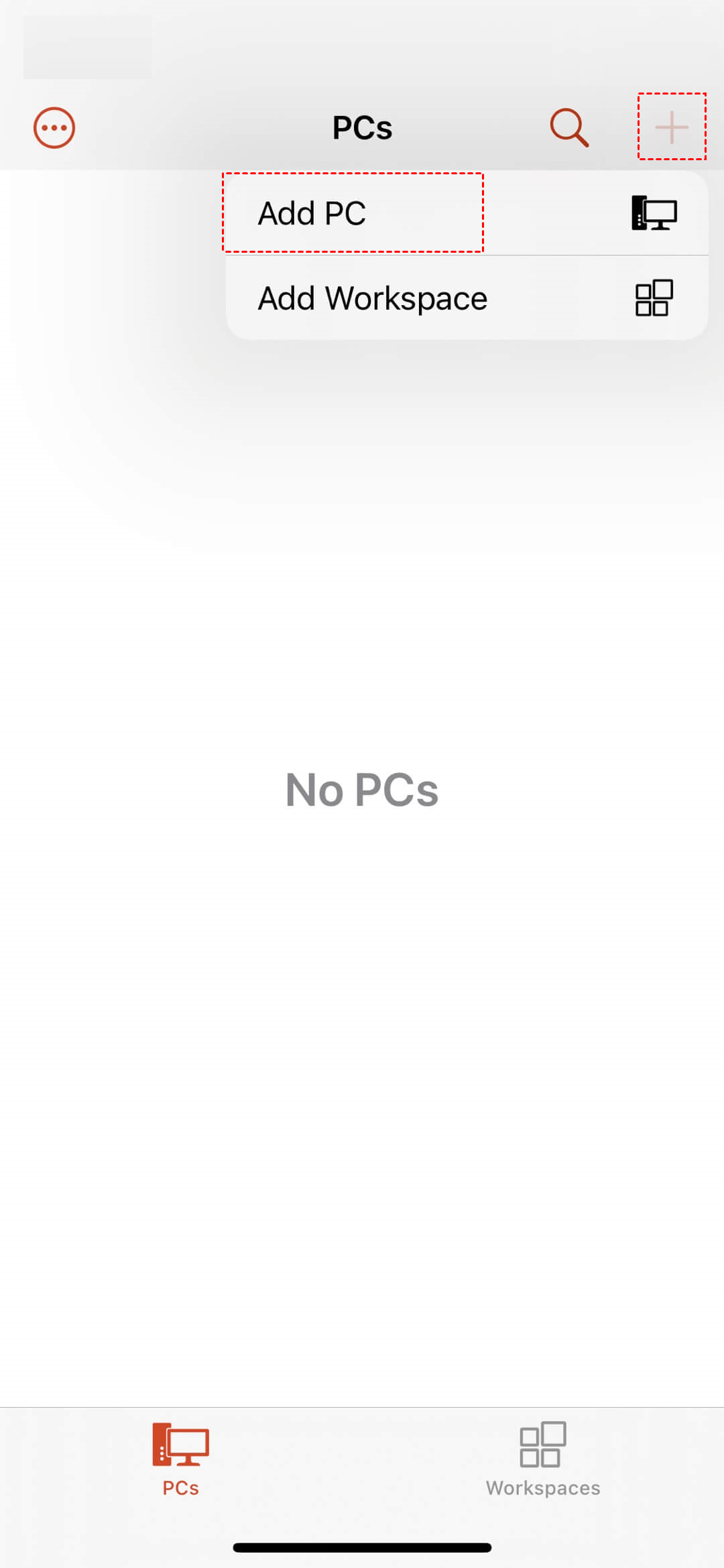 Step 3. Click PC name.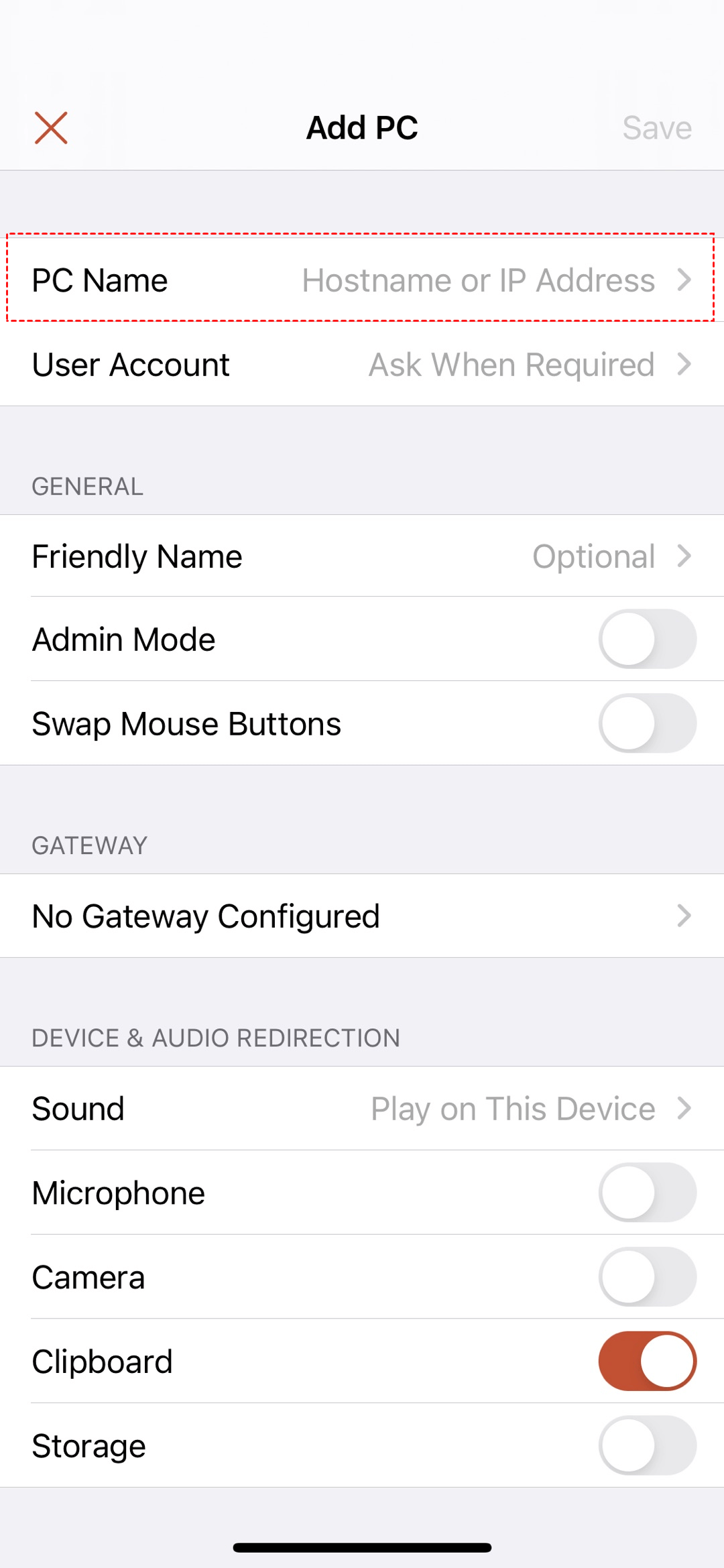 Step 4. Enter the hostname or IP address of the remote computer. (Note that if you specify a different remote desktop port for your computer than the default 3389, you need to specify it as "host:port" or "192.168.1.156:specified port").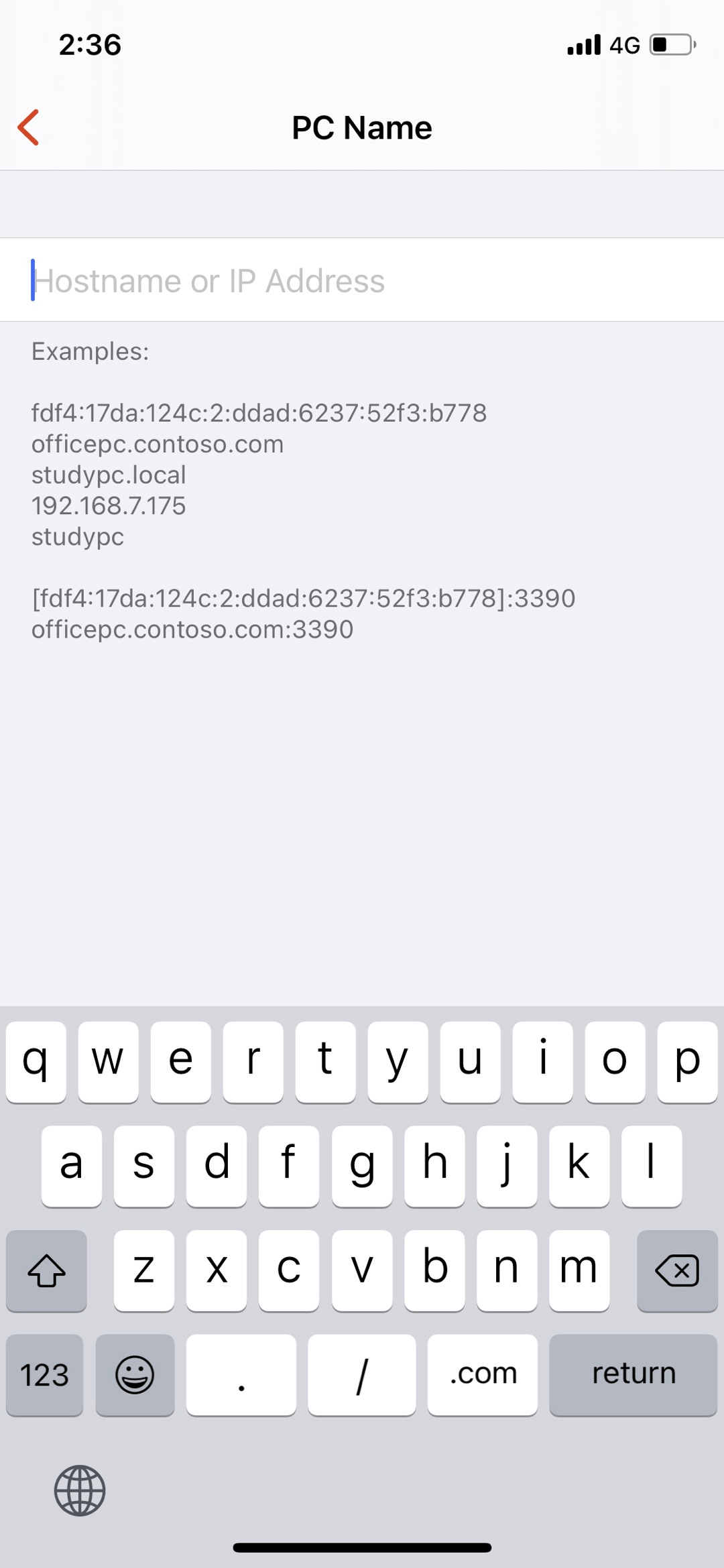 Step 5. Click User Account.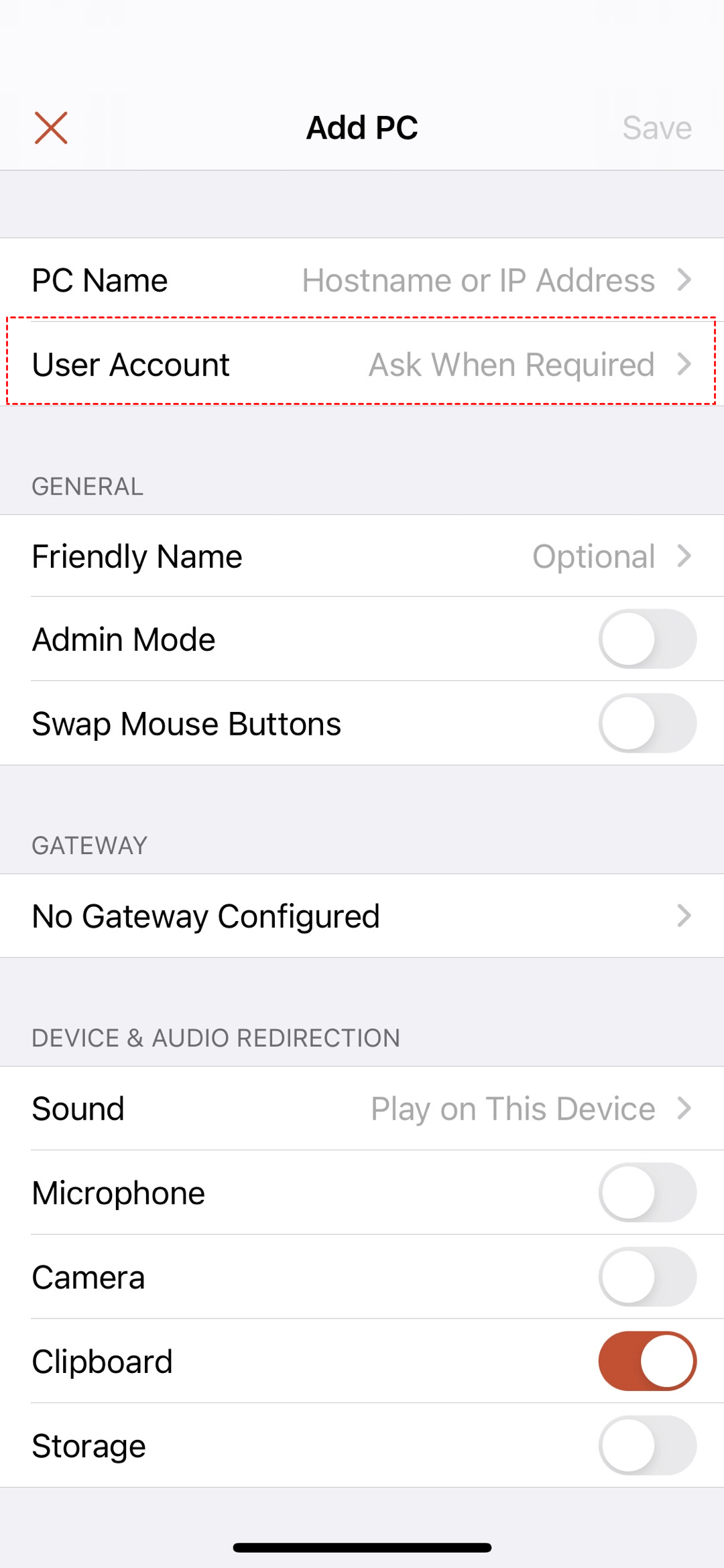 Step 6. If you often need to remotely control a PC from iPhone, it is recommended that you select Add User Account. If you are not, you can choose the default Ask When Required.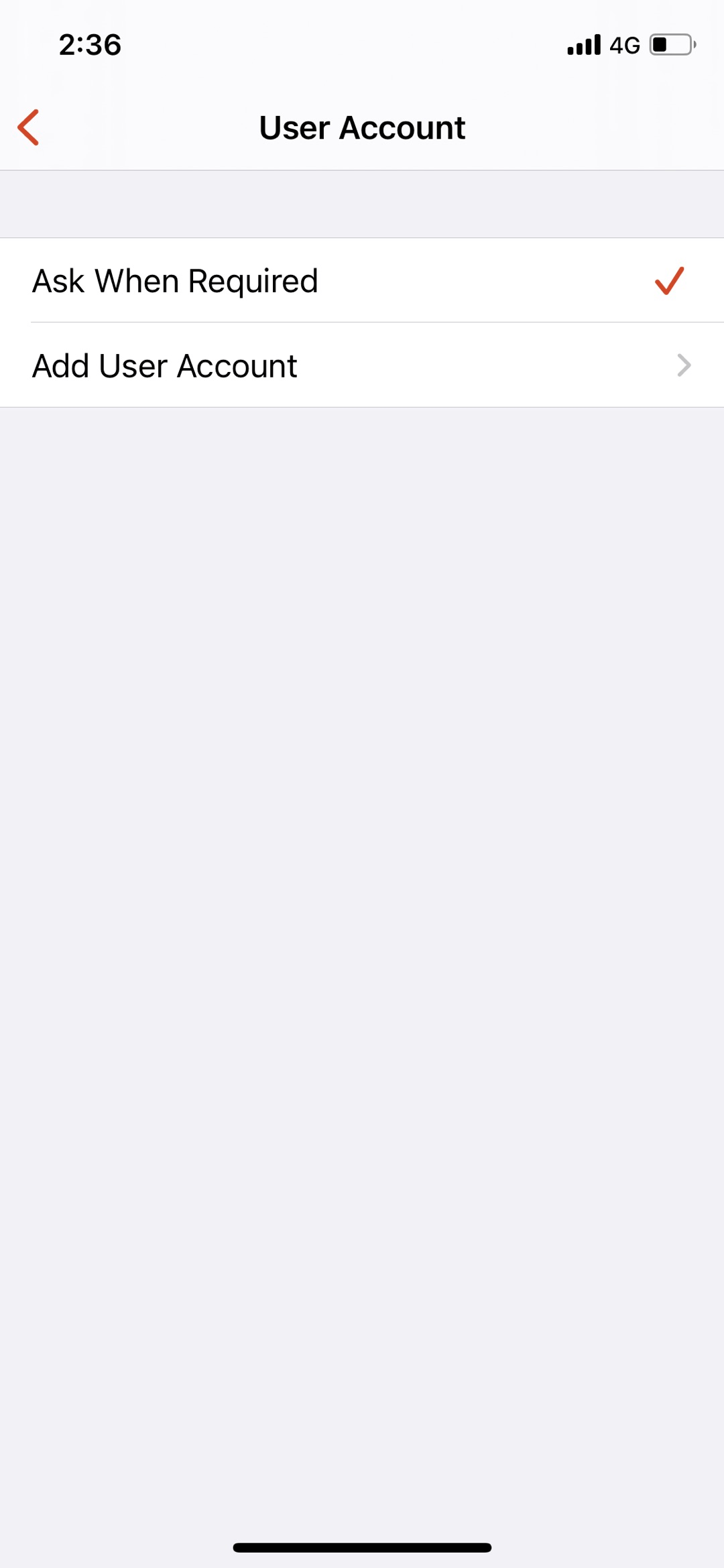 Step 7. In the General column, you can choose whether to set a Friendly Name if you want. If the remote computer you are connected to is a Windows Server 2003 or later server, you can choose Admin Mode to manage sessions. If your remote computer is configured for left-handed mouse mode, you need to select Swap Mouse Buttons.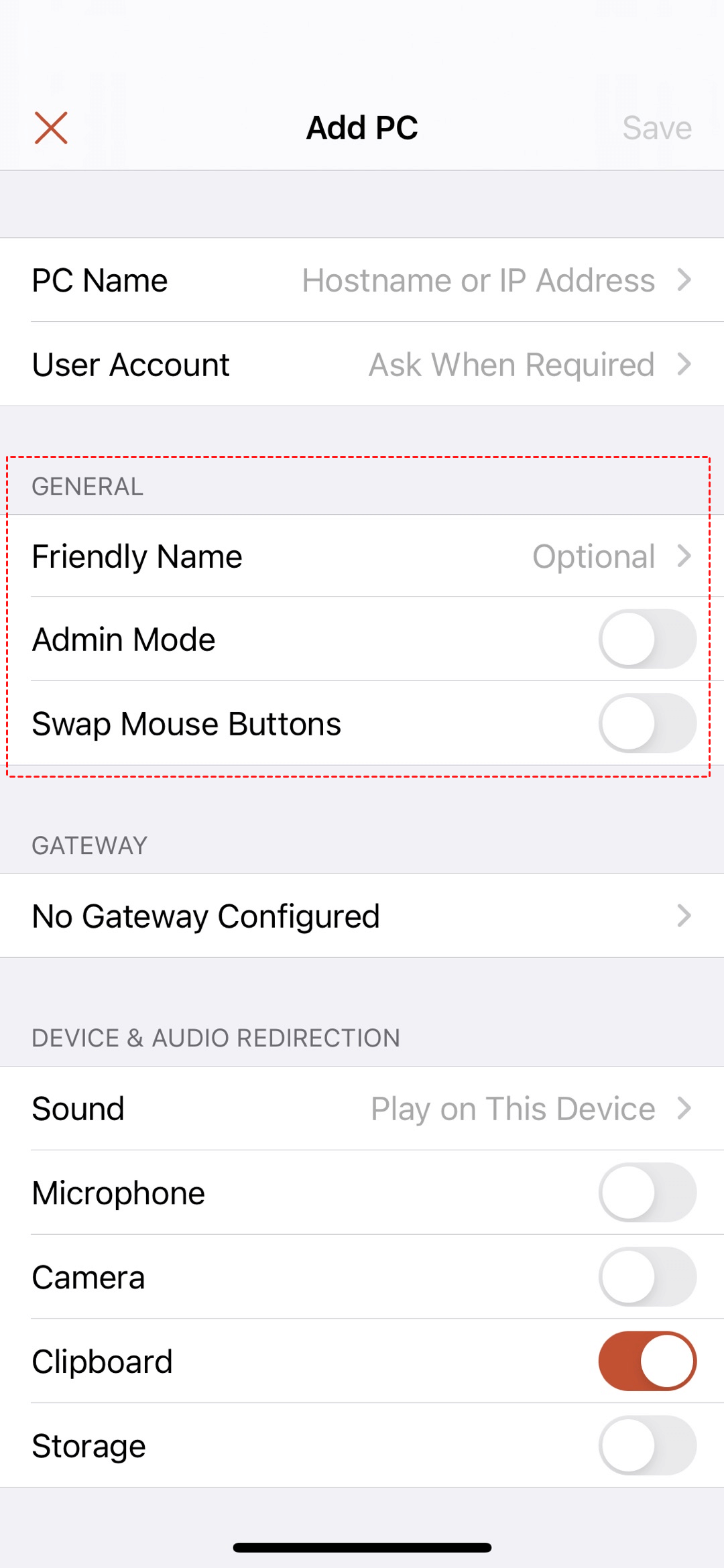 Step 8. In the Gateway column, the default setting is "No Gateway Configured". If you are only using it for home LAN connections, you do not need to configure a gateway.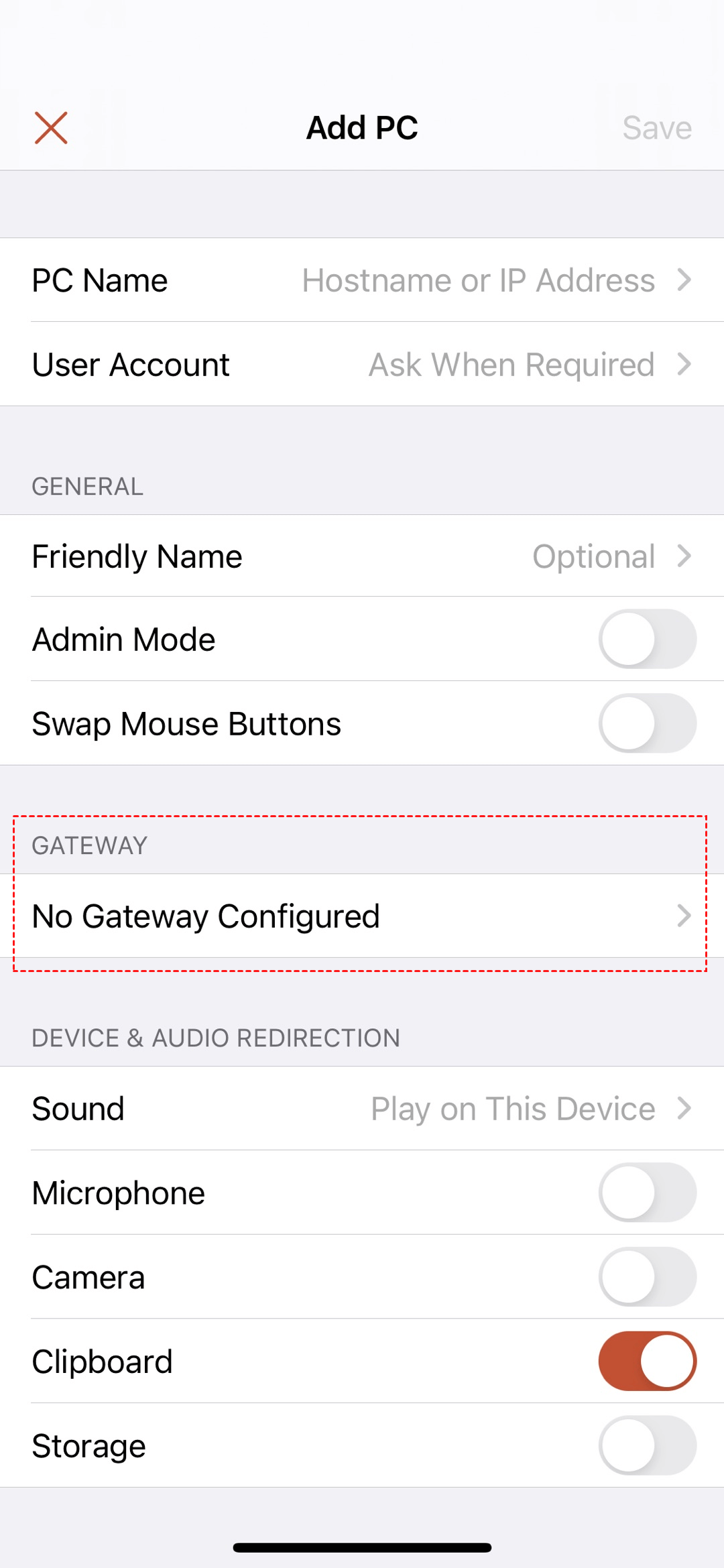 Step 9. If you need to connect to a remote desktop in your company, you need to configure the gateway. Select Add Gateway below.
Step 10. In the Add Gateway interface, you need to enter the Gateway Name (Hostname or IP address), User Account (Use PC User Account), and you can choose whether to set the Friendly Name or not.
Step 11. In the Devices and Audio Redirection column, you can select according to your own needs, including Sound, Microphone, Camera, Clipboard, Storage. After confirming that all content settings are complete, click Save in the upper right corner.
Step 12. Back to the main interface and click the IP address icon just created, enter the user name and password of the controlled computer in the pop-up Enter Your User Account window, and click Continue to successfully establish the connection.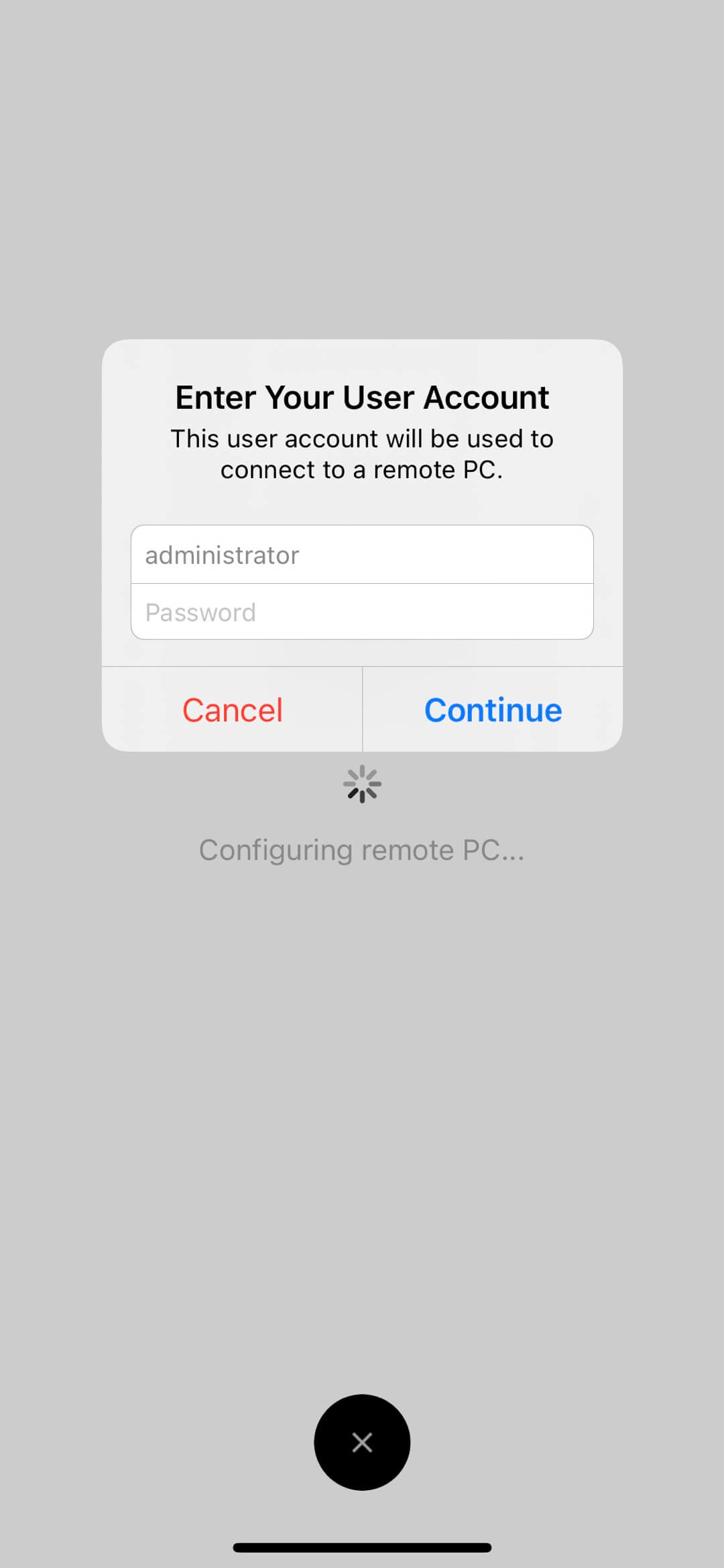 Step 13. Then you can control the PC from the phone.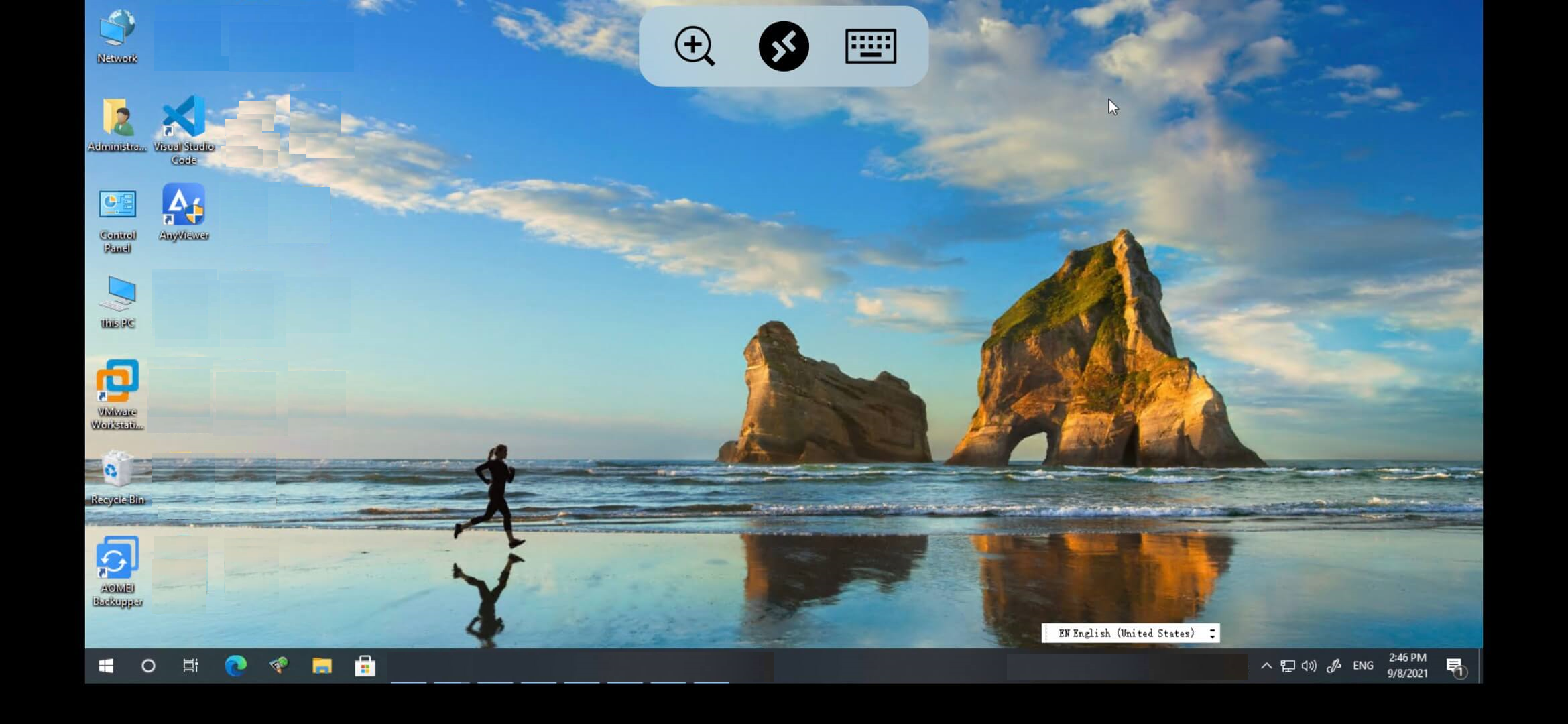 How to add Workspace within RD Client
Step 1. Open RD Client, click the "+" sign in the upper-right corner, and then select Add Workspace.
Step 2. Enter the URL or an email address.
Step 3. In the next window, type in the URL again and then click Ask When Required.
Step 4. Click Add User Account.
Step 5. Enter your user name and click Save.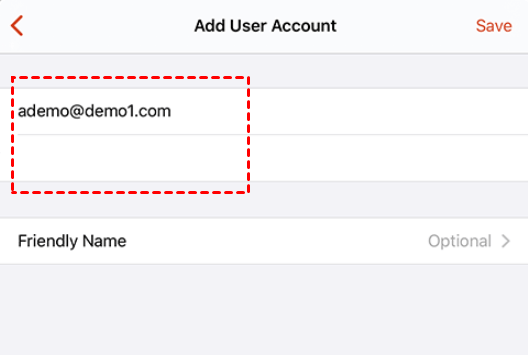 Step 6. Click the back arrow.
Step 7. Click Next after your Workspace URL and User Account has been filled in on the Add Workspace page.
Step 8. Then the remote desktop/applications available to you will appear on the Workspaces screen.
Note: The way to use the iPad to remotely connect to Windows 10 is exactly the same as using iPhone.
AnyViewer: remotely connect to Windows 10 from iPhone
Another option for you to remotely connect your iPhone to Windows computers is to use the free remote desktop software AnyViewer. AnyViewer supports multiple Windows systems, including Windows 10. It is very easy to use, requiring no IP address or network configuration to achieve a remote connection.
Part 1. Enable remote access on Windows computer
Step 1. Download, install and launch AnyViewer on the Windows computer.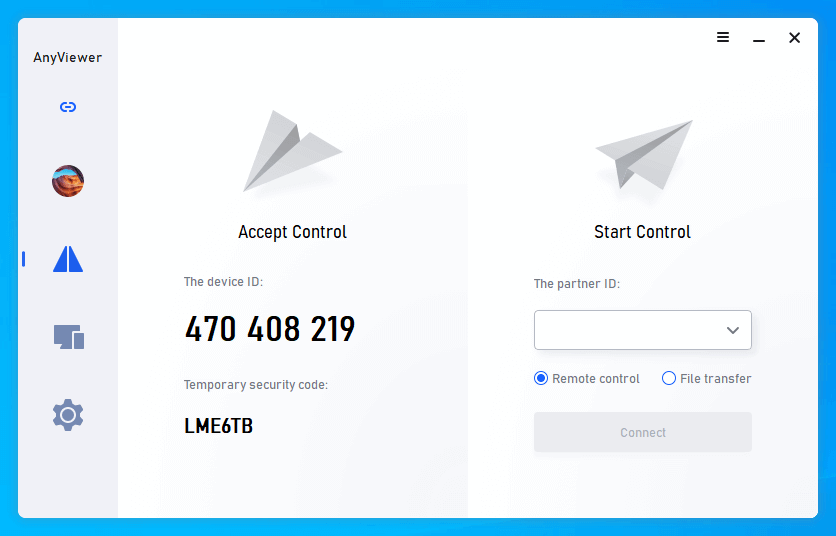 Step 2. Go to Log in, and then click Sign up. (If you already have signed up on its official website, you can log in directly.)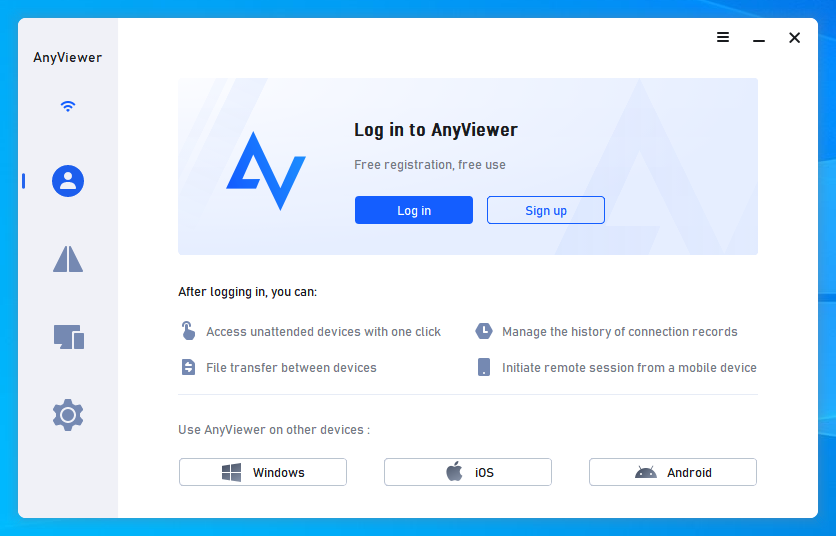 Step 3. Fill in the signup information.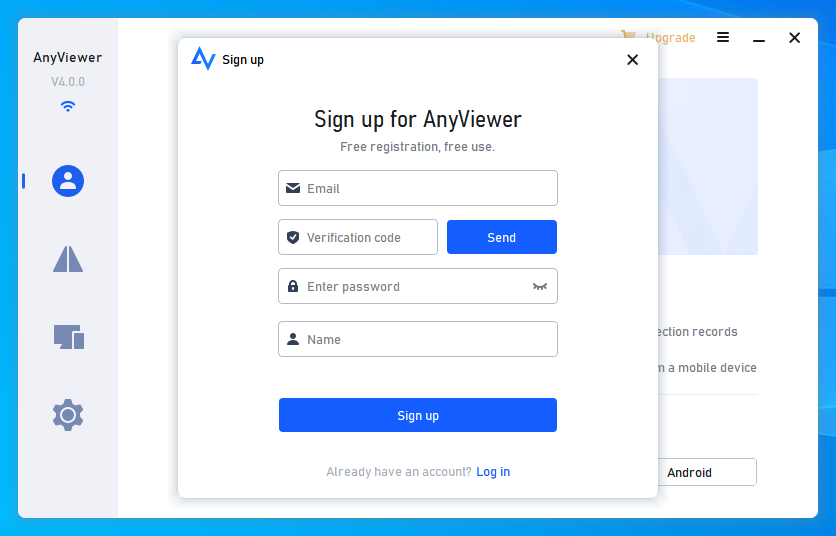 Step 4. Then you can see you successfully logged in to AnyViewer. Your device will automatically be assigned to the account you've logged in to.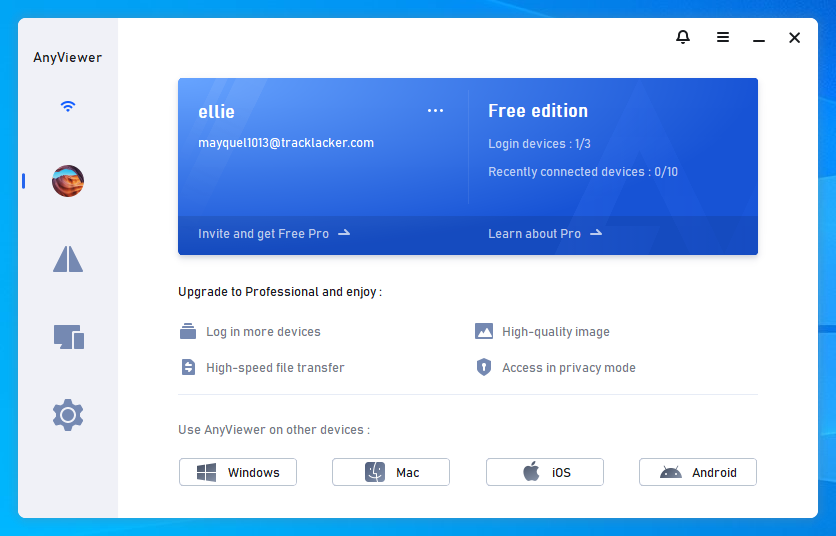 Part 2. Achieve unattended remote access on iPhone
Step 1. Download and install AnyViewer for iOS on your iPhone, then open it.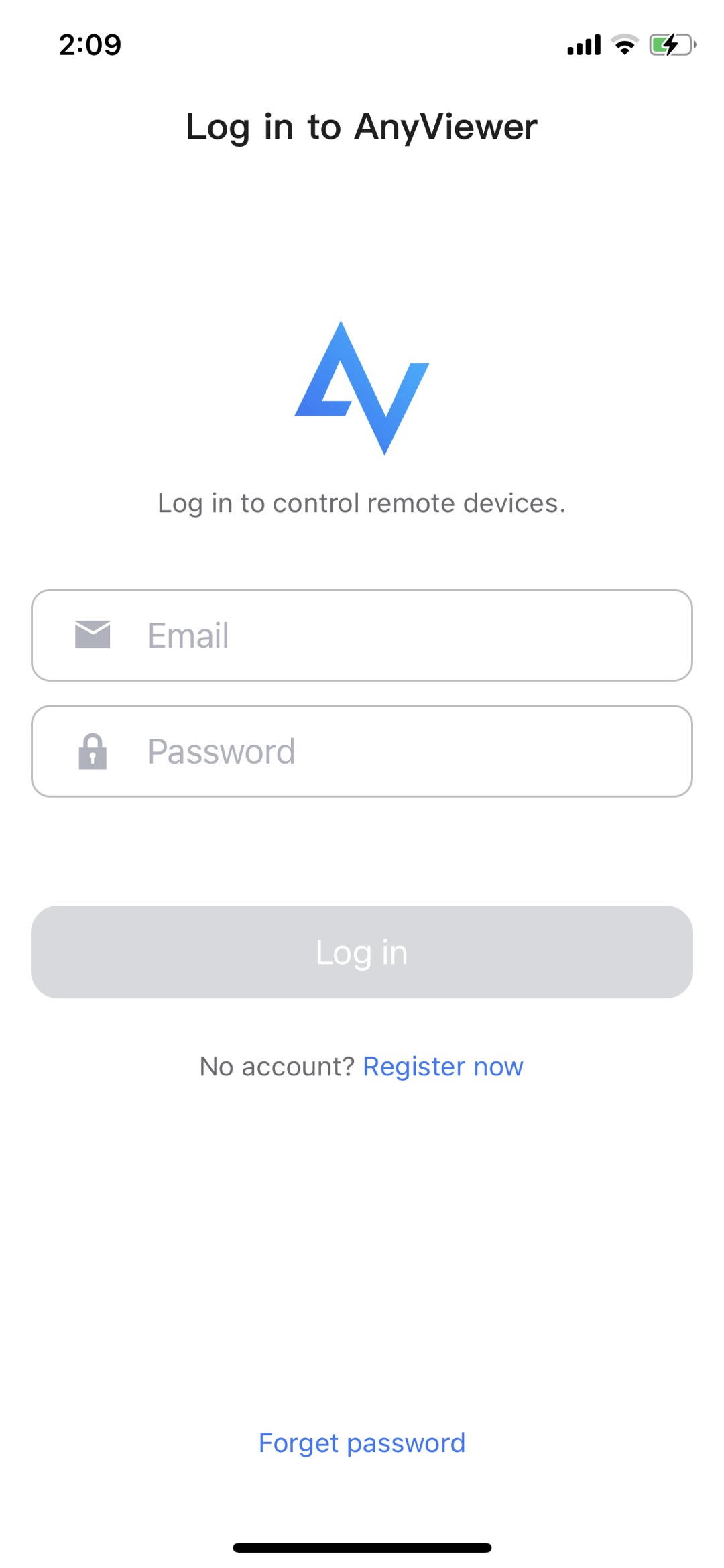 Step 2. Then all the devices that have been logged in to the same account will be displayed here. Choose the device that you want to control.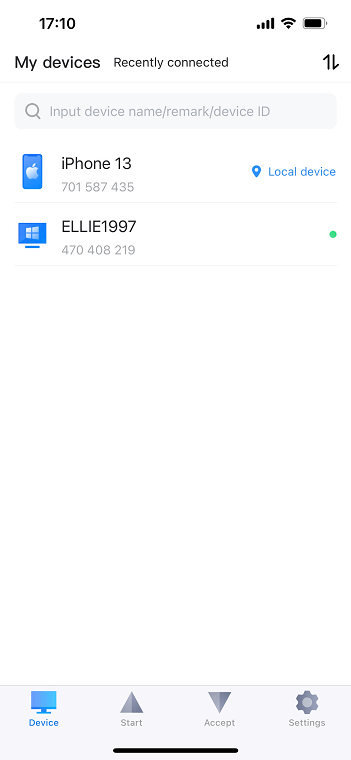 Step 3. Click Remote control to achieve unattended remote access to the specific computer.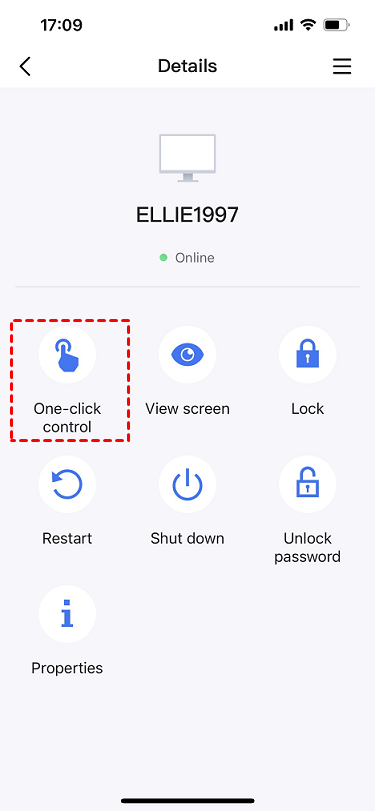 Step 4. Then you'll be successfully connecting your iPhone to Windows 7. It supports both vertical and horizontal screens, you can switch freely.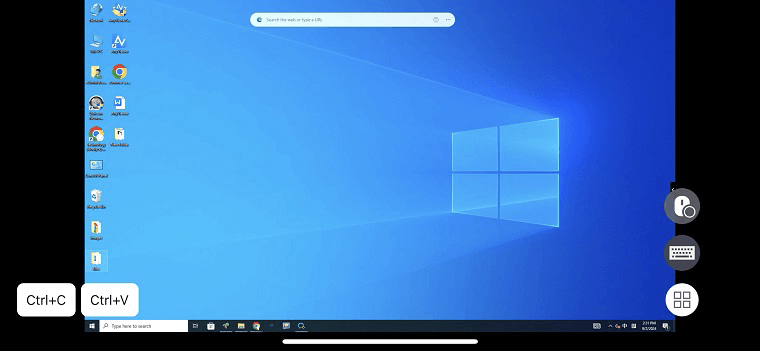 Conclusion
This post introduces how to connect iPhone to Windows 10 using Microsoft Remote Desktop. You can choose to add PCs or Workspaces. In addition to RD Client, another remote desktop software AnyViewer which could also allow you to remotely connect to Windows 10 PC from your iPhone is recommended to you.