My Chrome Remote Desktop shows last online
"I need to use Chrome Remote Desktop to remote into my friend's PC to access files now. However, the Chrome Remote Desktop on the host PC shows last online to the minute and never come back online. What's going on? What can I do to fix the issue?"
5 solutions to fix "Chrome Remote Desktop last online"
The issue "Chrome Remote Desktop last online" and goes offline may result from the breakdown of Chrome Remote Desktop, the blockage of Windows Defender firewall, VPN, or influence of PIN feature. Here 5 solutions illustrated to get you out of trouble. All the solutions are operated on the host PC.
Solution 1. Uninstall and reinstall Google Chrome Remote Desktop
Step 1. Seach "Apps and Features" in the search box and open it.
Step 2. Locate on "Chrome Remote Desktop Host" and uninstall it.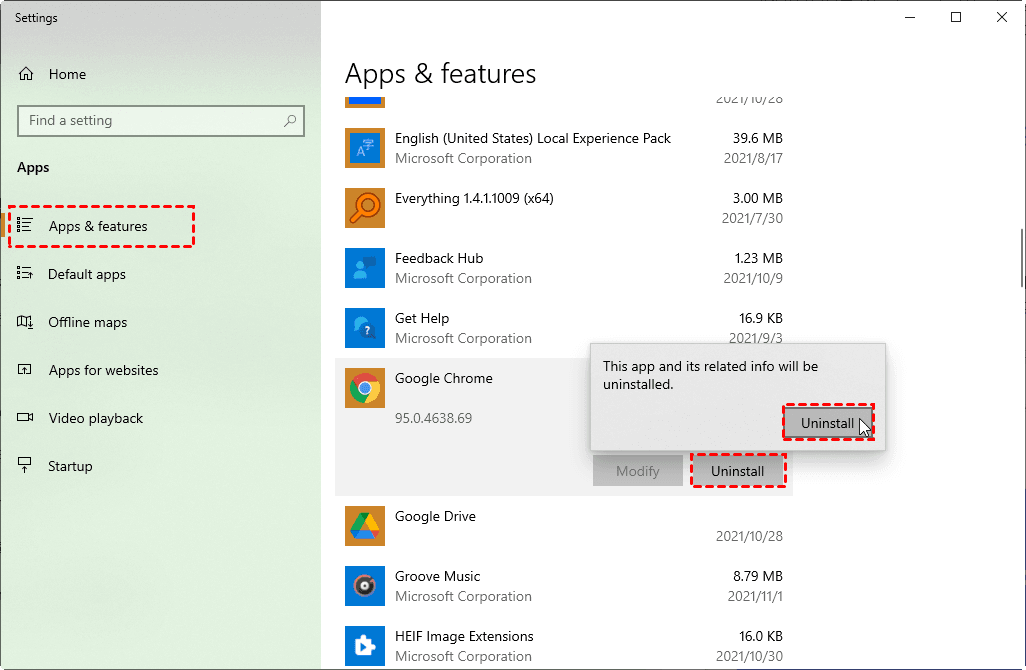 Step 3. Press Windows + R and type "%appdata%". Hit the "OK" button.
Step 4. Find a folder named "Google". Open it and delete the folder named "Chrome".

Step 5. Now download the Google Chrome Remote Desktop again.
Solution 2. Disable the "Some devices cannot connect without a PIN" feature
Step 1. Open Chrome and type "Chrome Remote Desktop". Look for "This Device".
Step 2. Then you can see the sentence "This computer is configured to allow one or more clients to connect without entering a PIN". Click on the "View/Edit".
Step 3. Click on "DELETE ALL" to disable the feature.
Step 4. Go to "Remote Support", then click on "Generate code" under "Share this screen". Then a new code will appear on the screen, which can be used to connect remotely.

Solution 3. Disable Windows Defender Firewall and VPN
Disable Windows Defender Firewall
Step 1. Search Windows Defender Firewall in the search box and open it.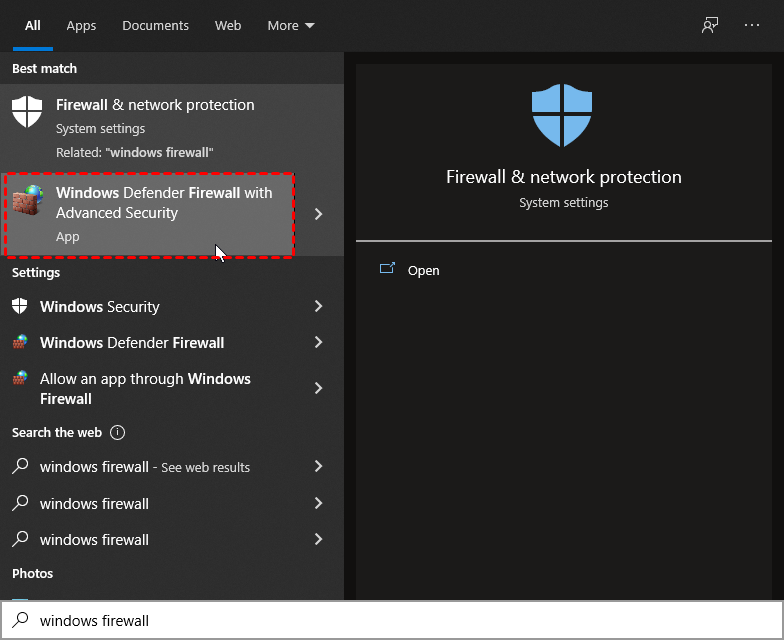 Step 2. Select the Turn Windows Defender Firewall on or off option.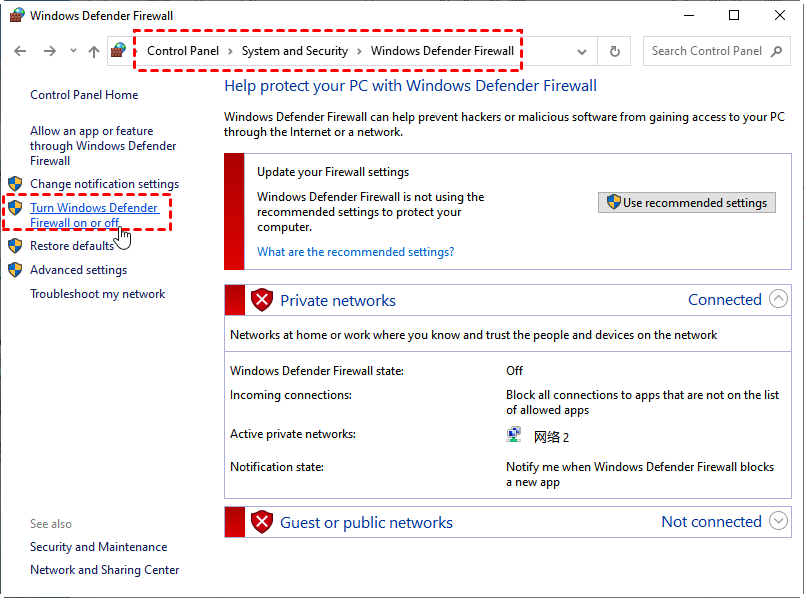 Step 3. From the next window click on "Turn off Windows Defender Firewall" for Private as well as Public network settings.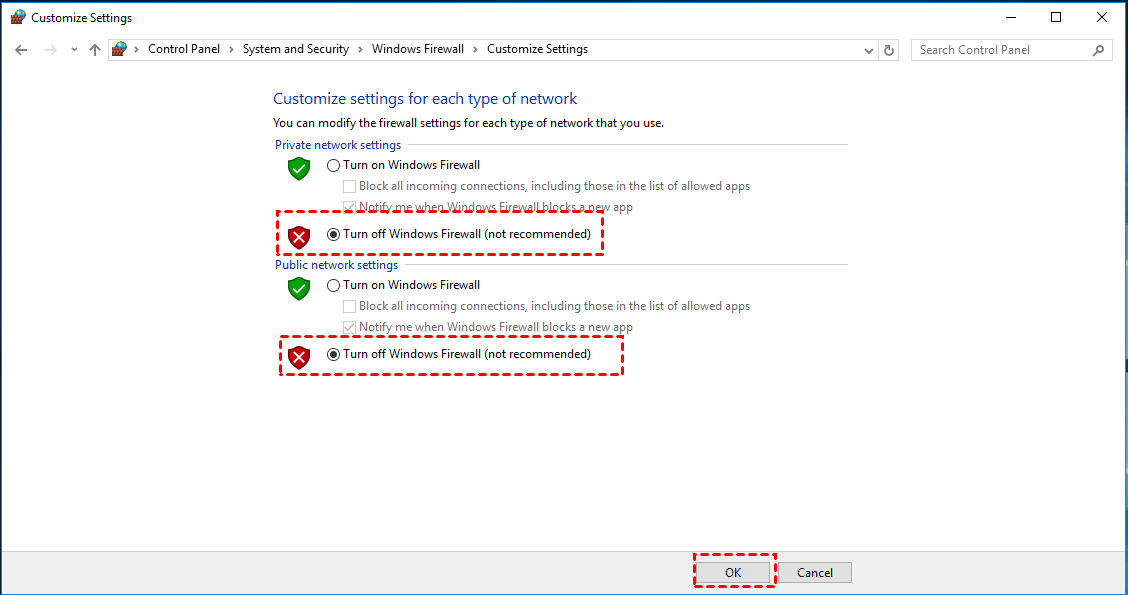 Disable VPN
Step 1. Press Win + I to open Settings.
Step 2. Locate on the VPN tab. Find the VPN and double-click on it, and then select "Remove".
Solution 4. Grant permission
If the host PC doesn't allow permission when you want to remotely access a PC, then the issue may appear. Therefore, when the pop-up window shows on the host PC, choosing "Open Screen Recording Preferences" is necessary. After that, check whether Chrome Remote Desktop offline is being fixed or not.
Solution 5. Remote access via AnyViewer
What we can do to Chrome Remote Desktop last online and keep offline all the time? By using the above solutions, the issue may have been gone. But if you still look for some other ways to fix the issue, we think AnyViewer, an alternative to Chrome Remote Desktop is more useful for you.
With the stable and dependable feature, AnyViewer is being more and more popular among users who need to remotely access the PC. The easy operation and fast connection speed will make your remote session time and energy-consuming. And you can get remote connection with one click.
Apart from being applicable with multiple Windows versions, AnyViewer also provides the client version for iOS. Download it to have a fantastic journey.
Here we'll show how to control a PC from another PC, click on the download button to have a try.
Step 1. Install AnyViewer. Sign up for the AnyViewer account and then log in to this account on the two computers. Once logged in, the PC will be assigned to the account automatically. (If you sign up in the official website, you can log in directly.)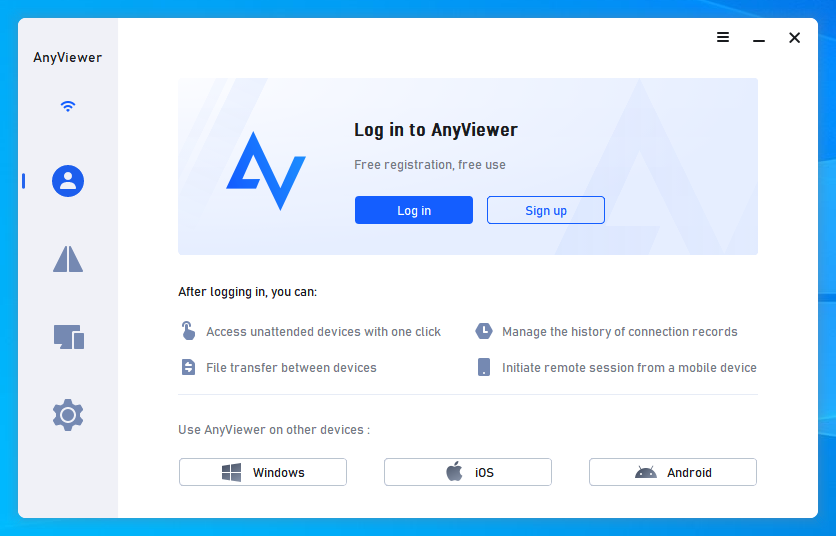 Step 2. After logging in, you can see your interface as the following picture.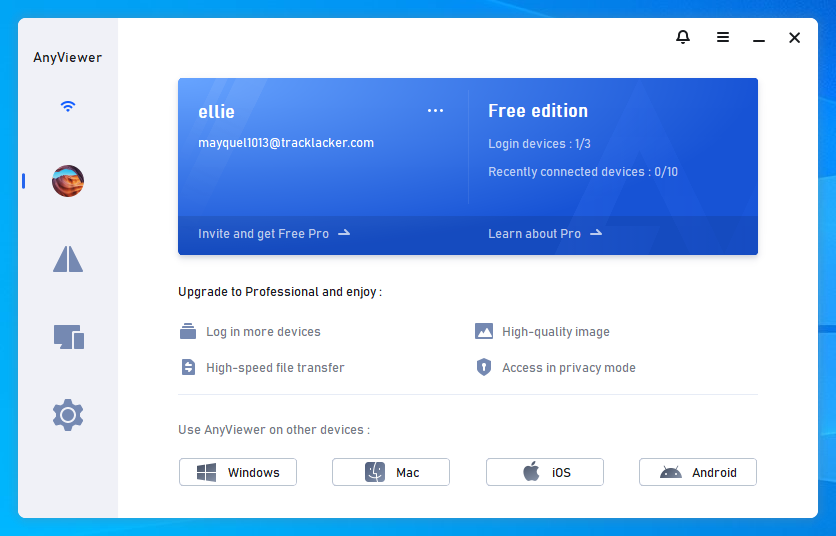 Step 4. On the client computer, go to "Device", locate and click the PC that you need to control. And then click "Remote control" to achieve remote connection with one click.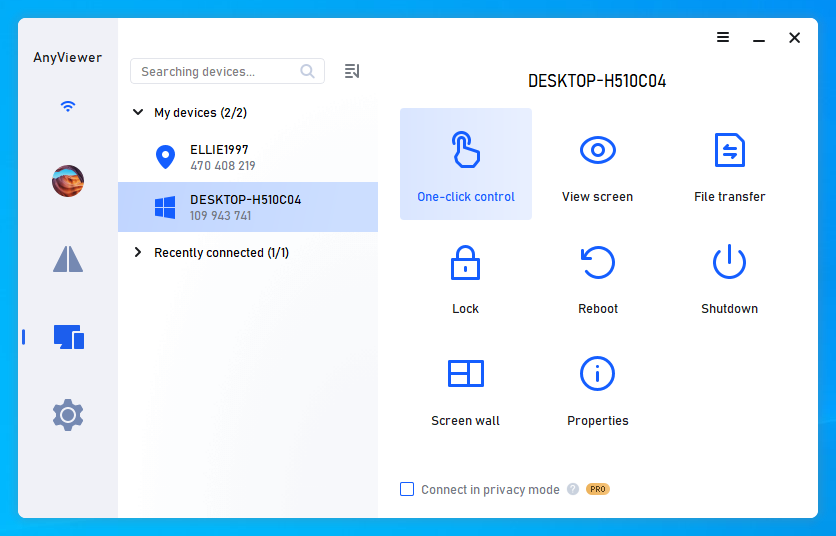 If you need to help your friends without signing the AnyViewer account, you can also go to the "Connect" tab to realize remote connection by inputting the device ID of the remote PC and then realize remote connections via sending a request control.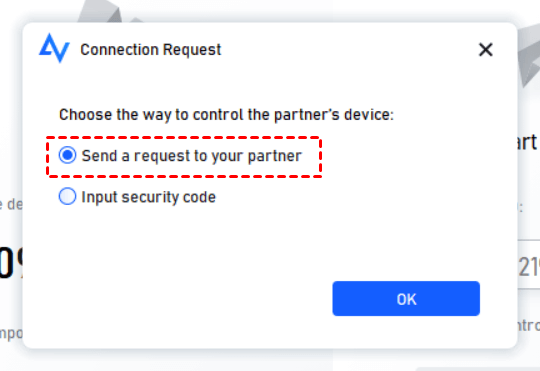 Conclusion
In this post we show 5 solutions to "Chrome Remote Desktop last online", like uninstalling and reinstalling Chrome Remote Desktop, granting permission, disabling Windows Defender Firewall... It's worthy to mention that if those solutions aren't workable for you, AnyViewer will be a nice choice for you.