My Chrome Remote Desktop freezes
I have used Chrome Remote Desktop to remotely access another computer for a long period. However, recently, I found it is running slowly and even freezing for a while. Why does it occur? How can I solve it?"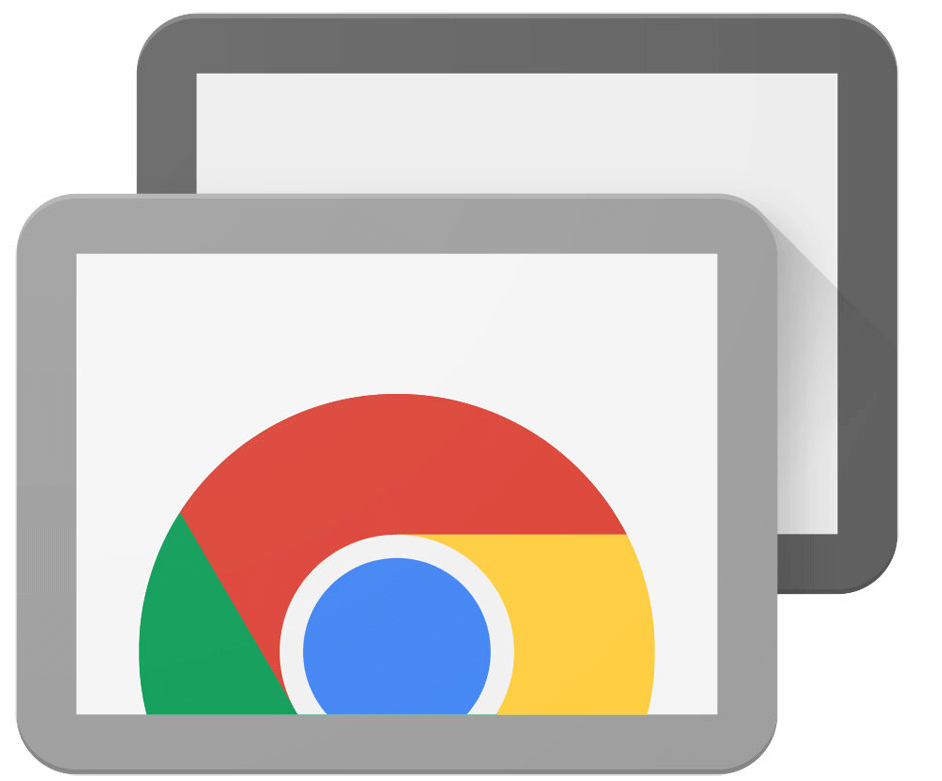 Why does Chrome Remote Desktop keep freezing?
Chrome Remote Desktop, a remote desktop software, developed by Google, is used to control another computer from anywhere and send keyboard & mouse orders from one computer to another over the internet. Usually, It is stuck on loading or freezes out for the following two reasons:
Chrome Remote Desktop allows PIN to connect.
There is something wrong with Chrome Remote Desktop installation and it is incomplete. Thus, it can't work normally.
The CPU of your computer is busy doing something else.
How to fix Chrome Remote Desktop freezing (4 fixes)
Based on the causes of Chrome Remote Desktop freezing, here offer corresponding solutions and you can choose one or more.
Fix 1. Disable PIN in Chrome Remote Desktop
By default, it is enabled to allow remote connection via PIN in Chrome Remote Desktop. You can follow these steps to disable PIN.
Step 1. Press Windows + R, input regedit, and click OK.
Step 2. Go to HKEY_LOCAL_MACHINE\SOFTWARE\Policies. Right-click Policies and go to New > Key.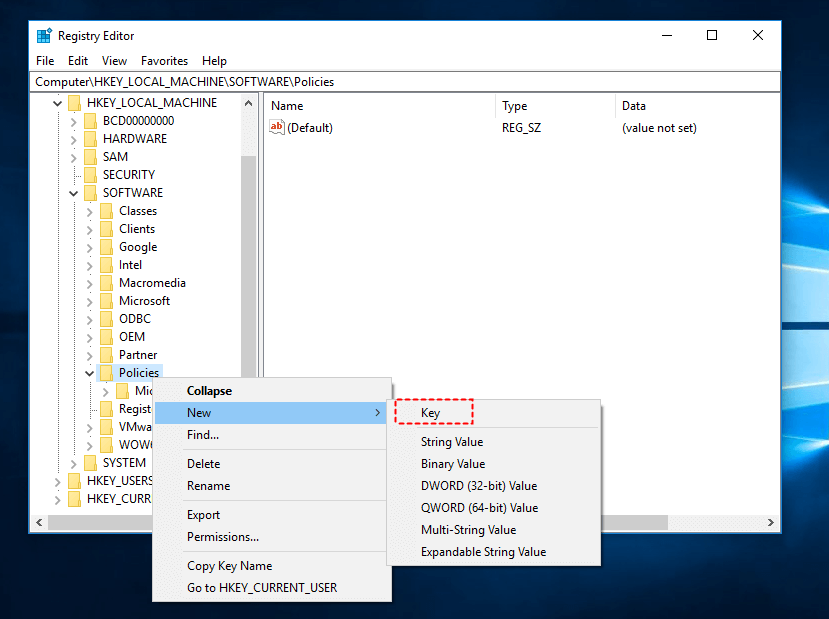 Step 3. Name it Google and Create a new Key, named Chrome. Right-click it and go to New> DWORD (32-bit) Value.
Step 4. Name DWORD as RemoteAccessHostAllowClientPairing. Double click it and change the value data from 0 to 1. Then, click OK.
Fix 2. Reinstall Chrome Remote Desktop
If Chrome Remote Desktop freezes as corrupted installation files, you can uninstall and reinstall Google Chrome Remote Desktop.
Step 1. Press Windows+ R simultaneously, input appwiz.cpl.
Step 2. Locate Google Chrome, right-click it, and choose Uninstall.
Step 3. Open Run window, type %appdata to open AppData foler.
Step 4. Find out Google/Chrome and delete Chrome folder.
Step 5. Go to Google Chrome's official to install it and run it. Then, you can add Chrome Remote Desktop extension to the browser and use it again.
Fix 3. Set priority on Task Manager
If your Chrome Remote Desktop still freezes, you can set priorities of remoting* executables to High on Task Manager. Let's walk through the process.
Step 1. On the remote computer, press Ctrl + Alt + Del simultaneously to invoke Security options window on your computer. Then, choose Task Manager.
Step 2. On the Task Manager window, go to Process and set priorities of remoting* executables to High.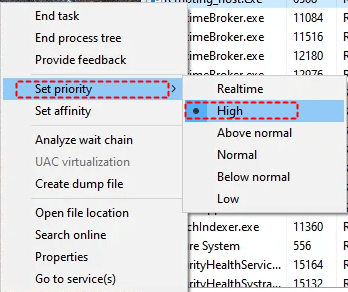 Note: If you can't find remoting* executables process on Task Manager, you can go to C:\Program Files (x86)\Google\Chrome Remote Desktop\xxxx to locate remoting_host.exe. Right-click it and choose Go to details. Then set the priority of it to High.
Fix 4. Switch to Chrome Remote Desktop alternative
Whether your Chrome Remote Desktop freezes after connection or is stuck on loading, you can try the methods listed above to unfreeze it. Or you can switch to another stable and reliable remote desktop software to replace Chrome Remote Desktop, like AnyViewer. It enables you to establish connections quickly and keeps sessions without freezing. What's most important is that the session is end-to-end encryption, saving you from data leakage. Free download it on your devices and see how it works.
Step 1. Install and fire up it on the host computer and the client computer. Create an AnyViewer account and sign in to the same account on the two computers. Once you've logged in, the device will be assigned to the account automatically for one-click unattended remote access.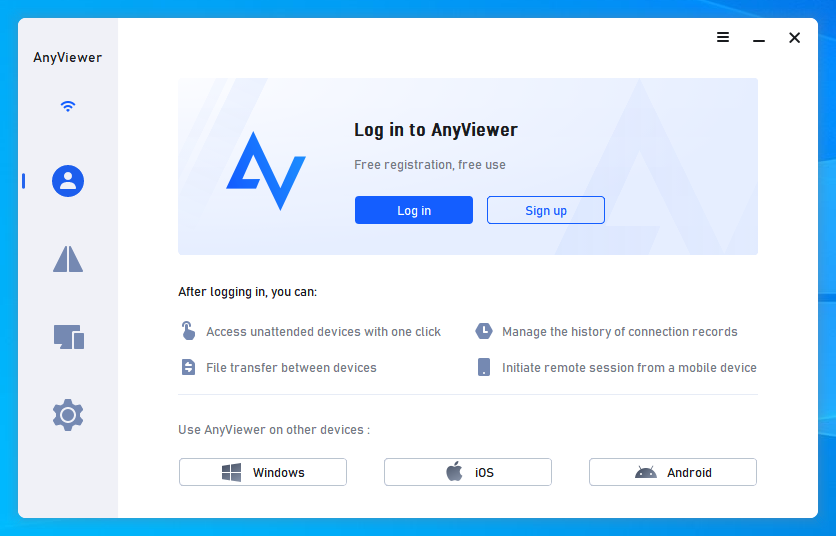 Step 2. On your local computer, click Deivce and click the computer that you need to control. Then, click One-click control. From here, you can also view the screen, transfer files, and so on.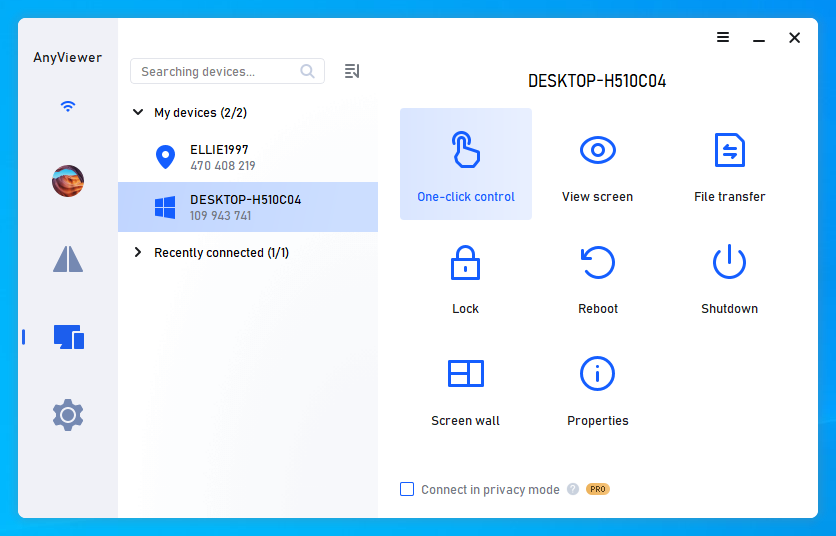 ✍Note: To access a remote computer in privacy mode (disable remote input and blacken the screen) and enjoy other privileges, including high-quality images, etc., you can upgrade to an advanced plan.
Then, you can see the desktop of the remote computer and take operations to it from your local computer.

If you don't sign in to the same account on the two computers, you can get access by following these steps:
Step 1. On the remote computer, go to Settings and enable Set my security code to input the security code.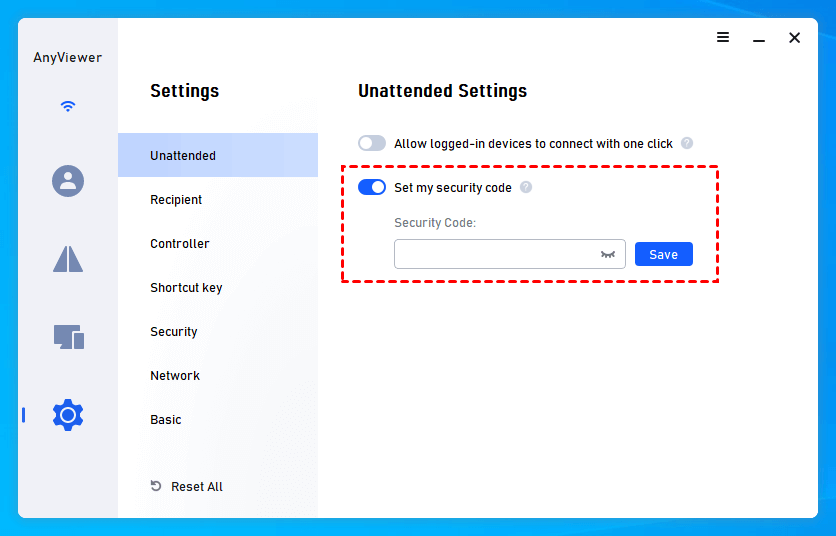 Step 2. On the client computer, click Connect, enter the ID of the host computer, choose Remote Control, and click Connect.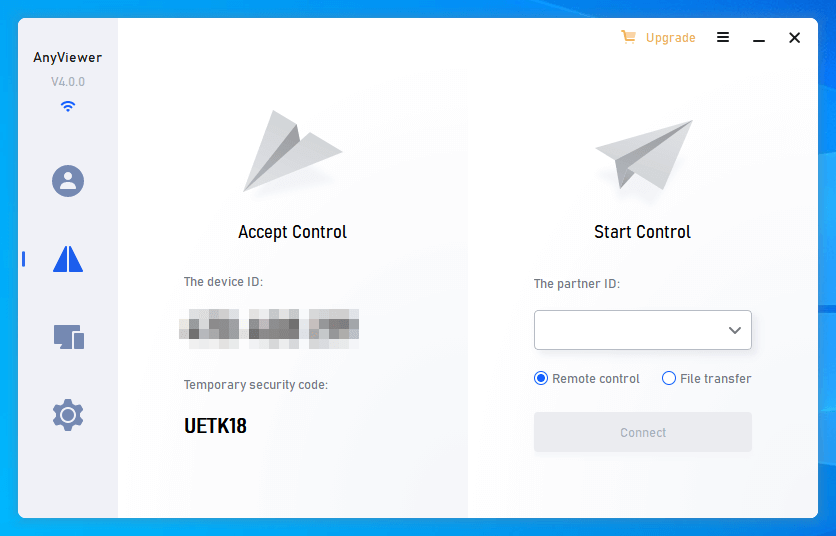 Step 3. To achieve unattended access, choose Input security code and type the security code of the host computer. Finally, click OK and the remote connection will be established.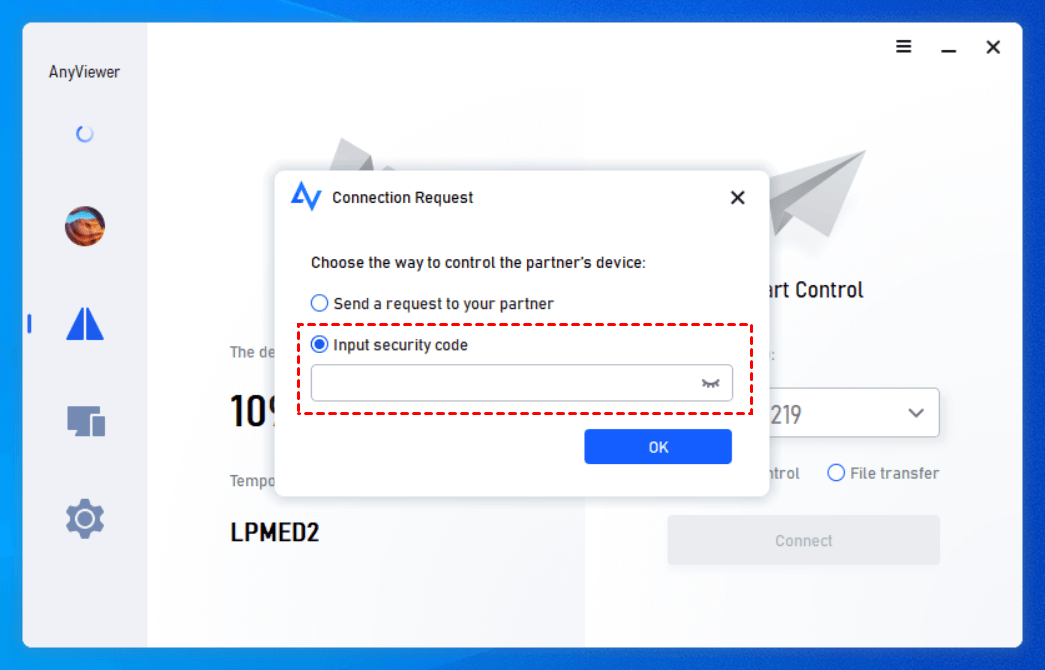 Conclusion
Surely you have realized what to do when Chrome Remote Desktop freezes and you are unable to remotely access another computer over the internet. If you are happening using Windows computers, it's highly recommended to try AnyViewer for a great remote access experience.