How do I fix Chrome Remote Desktop font blurry?
"I use Chrome Remote Desktop every day. Every computer I connect to has blurry text as of a few days ago. My computer text is fine, but the font on all of the remote computers looks really grainy. End users confirm that their screens appear to be normal. How do I fix Chrome Remote Desktop font blurry?
- Question from SuperUser"
How to fix Chrome Remote Desktop blurry
When we remotely connect to another computer using remote desktop software, we encounter all kinds of problems, font blurry is one of them. In addition to Google Chrome Remote Desktop blurry problem we mentioned above, users of Windows Remote Desktop reflected that they encounter Windows Remote Desktop blurry as well. Here in this part, we summarize two tested solutions to help users fix Chrome Remote Desktop font blurry problem.
Solution 1. Switched off hardware acceleration option
Step 1. Click the button in the upper-right corner, and then click Settings.
Step 2. On the left column, find and click Advanced.
Step 3. Click System on the left pane, and then switch off Use hardware acceleration when available option.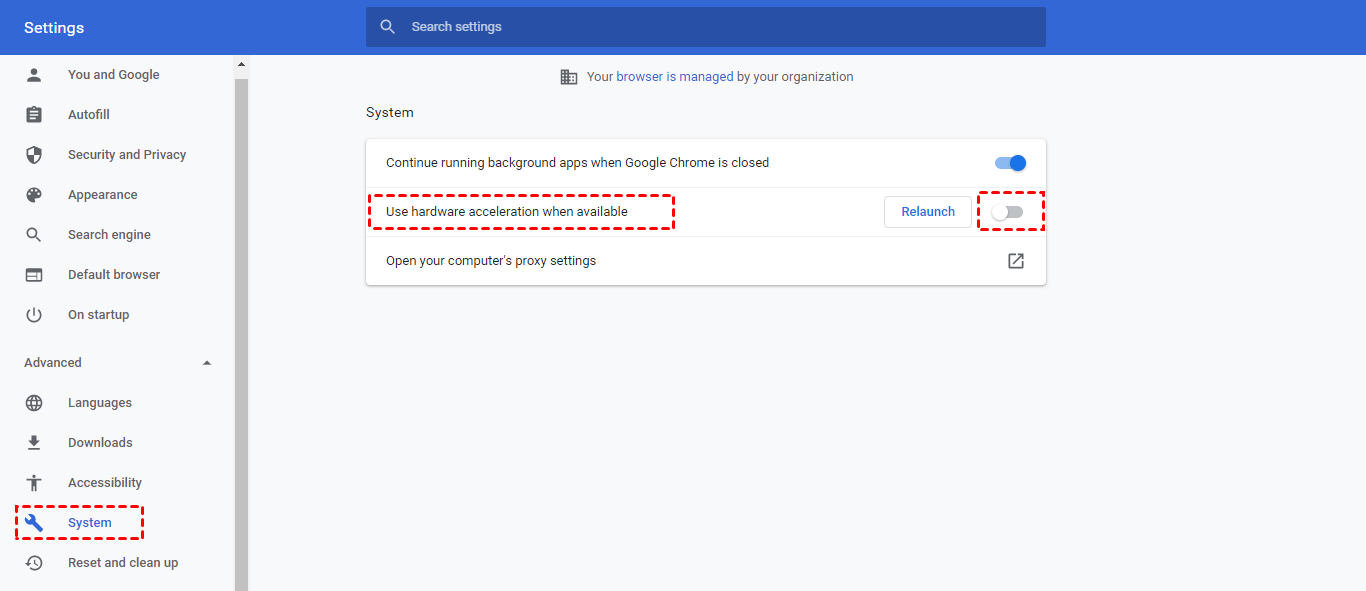 Solution 2. Disable Accelerated 2D Canvas
Step 1. Try entering "chrome://flags/#disable-accelerated-2d-canvas" in your address bar.
Step 2. Change the status of Accelerated 2D canvas to Disabled.
AnyViewer: remote desktop software with high image quality
If you want a high image quality during your remote sessions, you can use the free remote desktop software AnyViewer which is compatible with multiple Windows versions. Most importantly, it provides you with high image quality as long as your network is in good condition. Users could use AnyViewer as a Chrome Remote Desktop alternative.
Step 1. Download, install and launch AnyViewer on both computers. Go to Log in, and then click Sign up. (If you already have signed up on its official website, you can log in directly)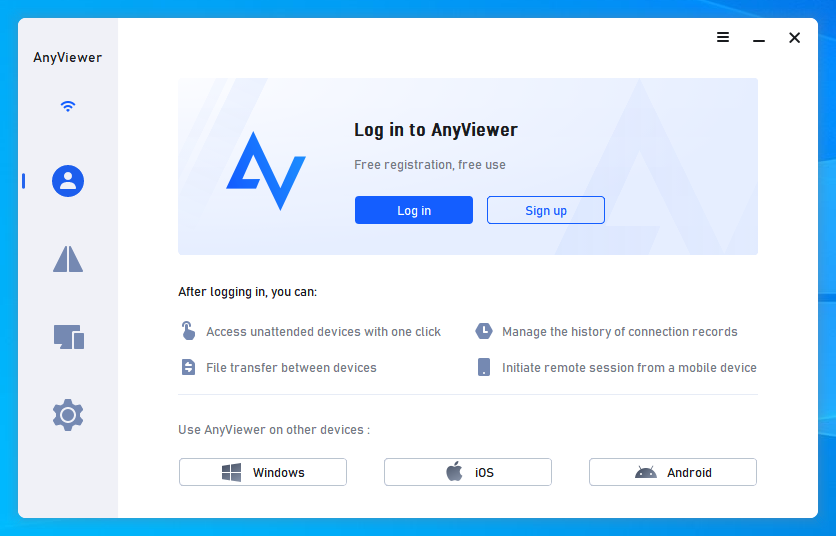 Step 2. Fill in the signup information.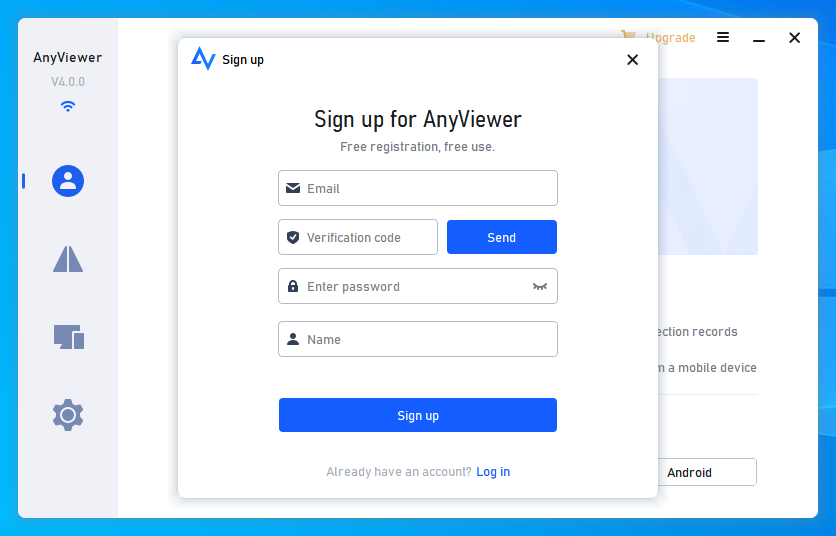 Step 3. Then you can see you successfully logged in to AnyViewer. Your device will automatically be assigned to the account you've logged in to.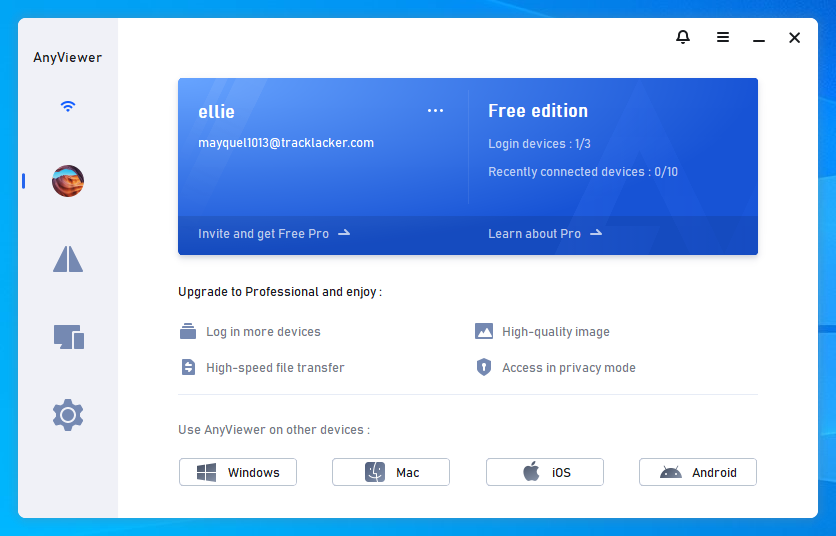 Step 4. Log in to the same AnyViewer account on the two devices, then you can achieve a direct connection by clicking One-click control.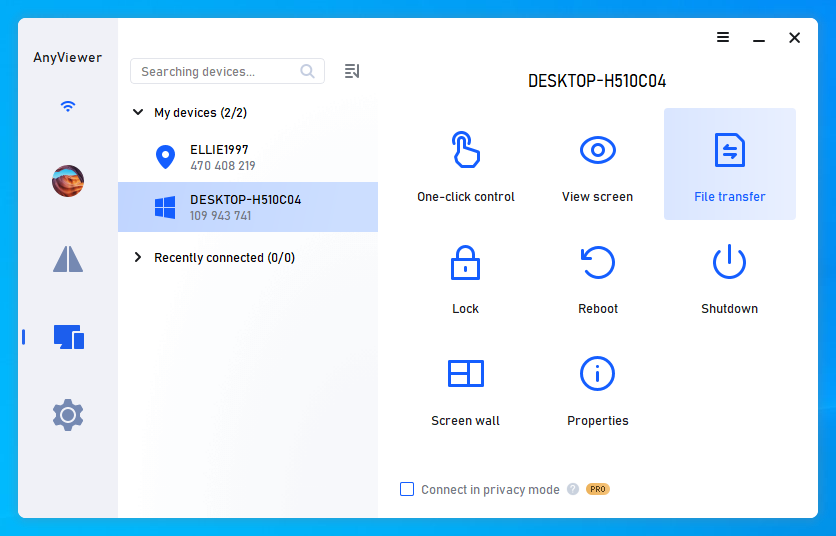 Note: It is recommended to upgrade your account to a Professional or Enterprise plan to enjoy more rights.
You can switch to higher image quality in a remote session.
You can assign more devices to achieve unattended remote access.
More currently connected devices will be displayed, which is convenient for you to view more connection histories at any time.
You can connect to another computer in privacy mode, which means you can black the screen and block the mouse and keyboard of the remote computer, further protecting your privacy.
You can transfer (large) files between remote devices at a faster speed.
After you've successfully connected to another computer, you can easily change the image quality from the toolbar on the middle-top of the screen.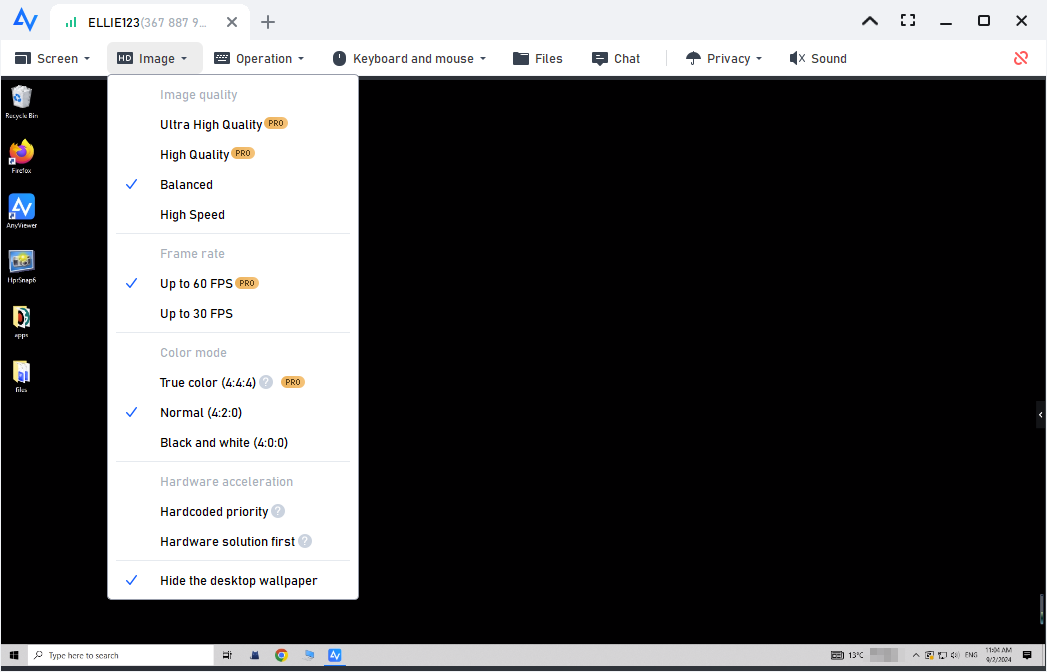 Also, there are multiple kinds of resolutions for your choice. You can change the resolution according to your network condition.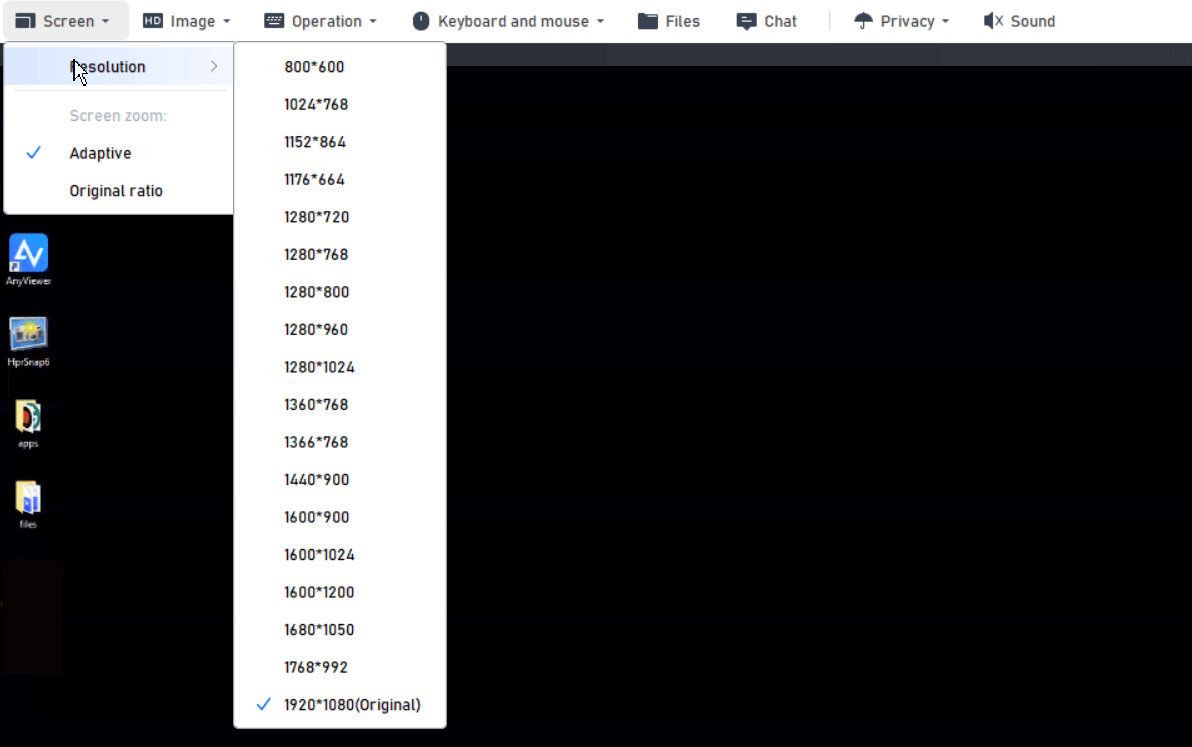 Conclusion
When you encountered Chrome Remote Desktop blurry problem, don't worry, try the two solutions we mentioned in this post to troubleshoot this problem. Although Chrome Remote Desktop is a widely-used remote desktop tool, it has certain shortcomings. Another example of its shortcoming is Chrome Remote Desktop lag.
Under certain circumstances, users may want a Chrome Remote Desktop alternative. Therefore, we introduce the free remote desktop software AnyViewer to you, which supports high image quality during remote sessions as long as the network is in good condition.