Does Chrome Remote Desktop work well on local network?
"Hello, everybody. Would the connection for Chrome Remote Desktop go across the LAN if the client and host PCs are on the same network? Is it possible to use Chrome Remote Desktop on local network? Thanks."
The answer is absolutely yes!
It is common to have a doubt that whether Chrome Remote Desktop can work through the local network and if it works well. Absolutely, the answer is yes! As a free remote access application, Chrome Remote Desktop allows you to access a PC from afar. To know more about how to use Chrome Remote Desktop on local network, let's follow the steps to have a trial.
Step 1. Log in Google account and then search Chrome Remote Desktop in the Chrome browser.
Step 2. On the host PC, open the Chrome Remote Desktop download page. Click on Remote Access and then click the blue download button.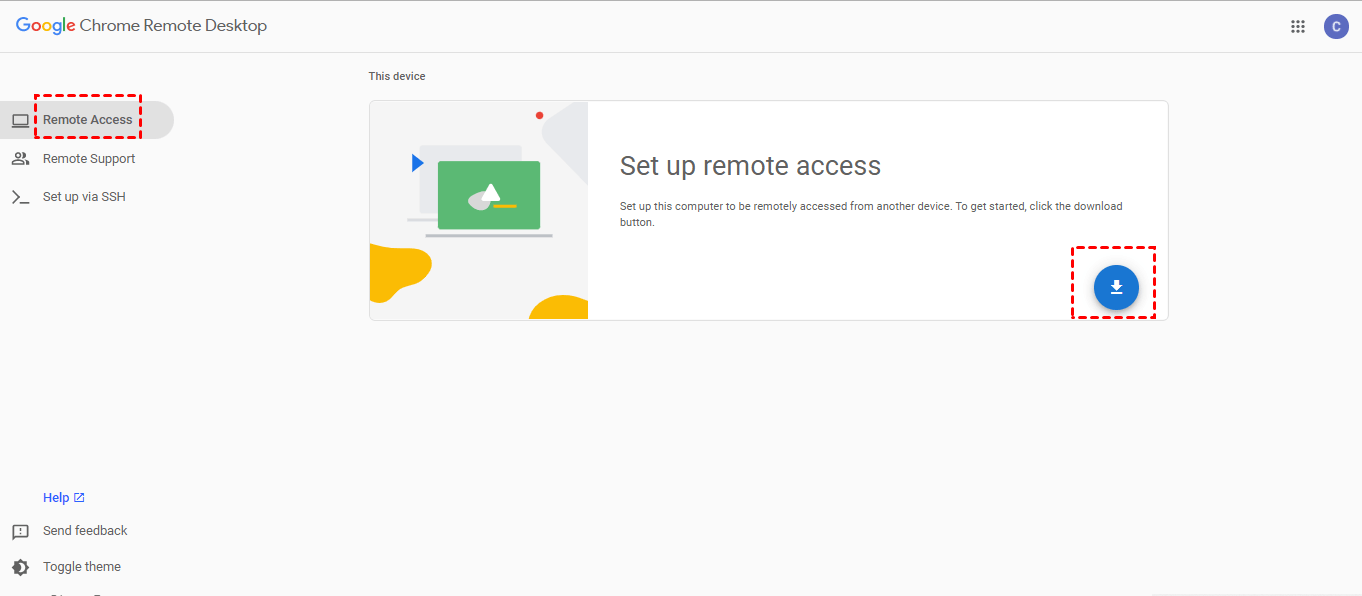 Step 3. Then the window will jump to the chrome web store, click Add to Chrome. And then click on Accept & Install to install it.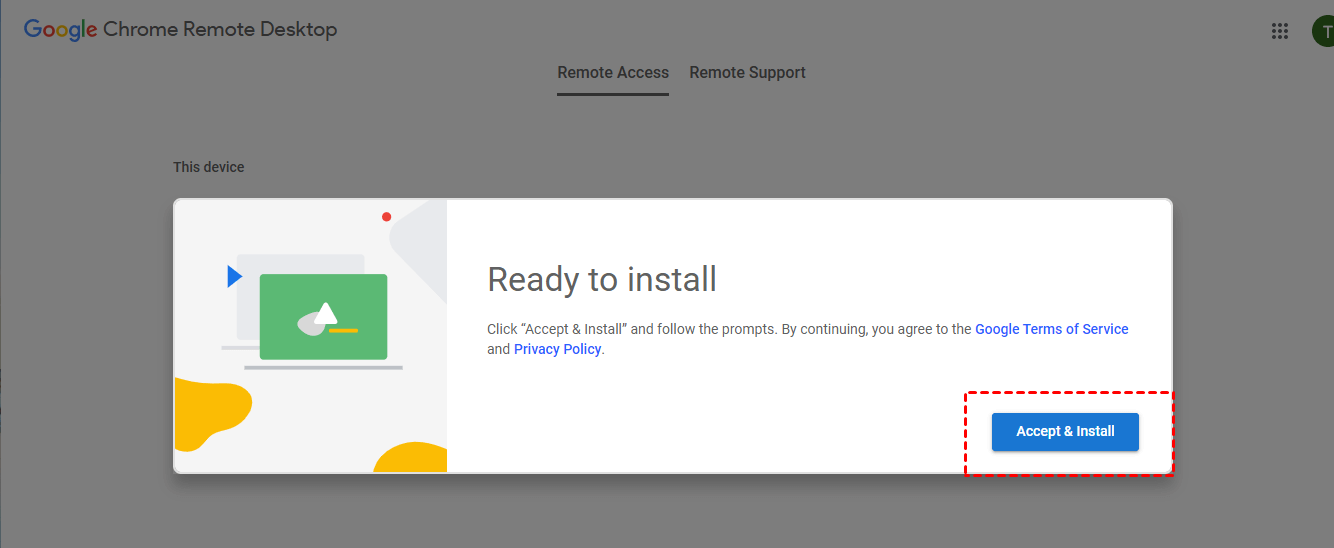 Step 4. Enter a name and then click on Next. And then choose a PIN with at least 6 numbers, and then enter it twice to start the program.

Step 5. On the local PC, open the Chrome browser and navigate here. Then log in to the same Google account. Once logged in, you can see the available computers.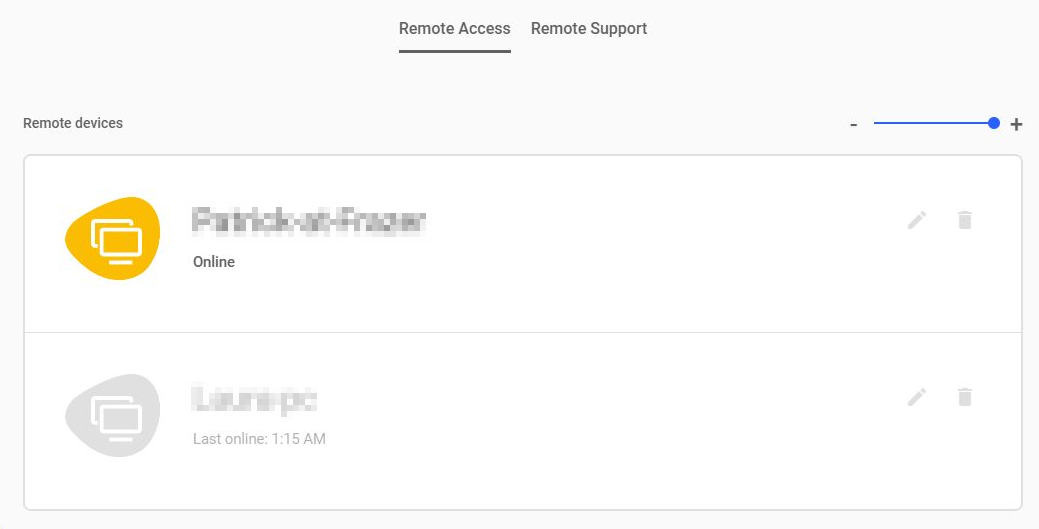 Step 6. Click on the computer set up previously, and enter its PIN. Then you could start your remote control.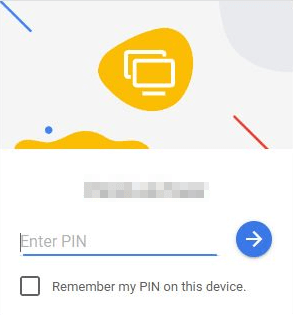 Q&A: More details about Chrome Remote Desktop on local network
Q: Does Chrome Remote Desktop use local networks only?
☞A: No. The remote connection is over LAN (except in some cases), but the authentication is done through Google servers.
Q: Is there any "lag" when using Chrome Remote Desktop?
☞A: In most cases, there's no "lag" when using Chrome Remote Desktop. Connections between the client and the host are peer-to-peer. Therefore, the "lag" is rare.
Q: Can I use Chrome Remote Desktop to connect with different Google account?
☞A: Actually, the answer is no. You have to log in to the same account on the two PCs so that the connection can be established.
Q: Remote Desktop vs Chrome Remote Desktop: which one is better?
☞A: Chrome Remote Desktop employs a protocol that isn't the same as RDP. In most cases, it uses a video feed instead of delivering bitmaps or graphics, and it incorporates various optimizations to make the experience better than RDP.
An alternative to Chrome Remote Desktop: AnyViewer
Can you use Chrome Remote Desktop on local network? The answer is yes. Developed by Google Chrome, Chrome Remote Desktop truly realize remote access with free charge, which is more and more popular. However, the truth cannot be ignored that the users still face many issues about Chrome Remote Desktop, like CRD goes offline and CRD is slow. At this time, we think free remote access software-- AnyViewer is the most suitable one for you.
With AnyViewer, you don't need to log in the same Google account for remote access. Moreover, the easy operation and fast connection will save a large amount of time for you. And it's compatible with multiple Windows versions like Windows 11/10/8.1/8/7 and Windows Server 2022/2019/2016/2012 R2. Follow me to know more about it.
Step 1. Sign up for an AnyViewer account and then sign in to this account on the two computers. Once logged in, the PC will be assigned to the account automatically.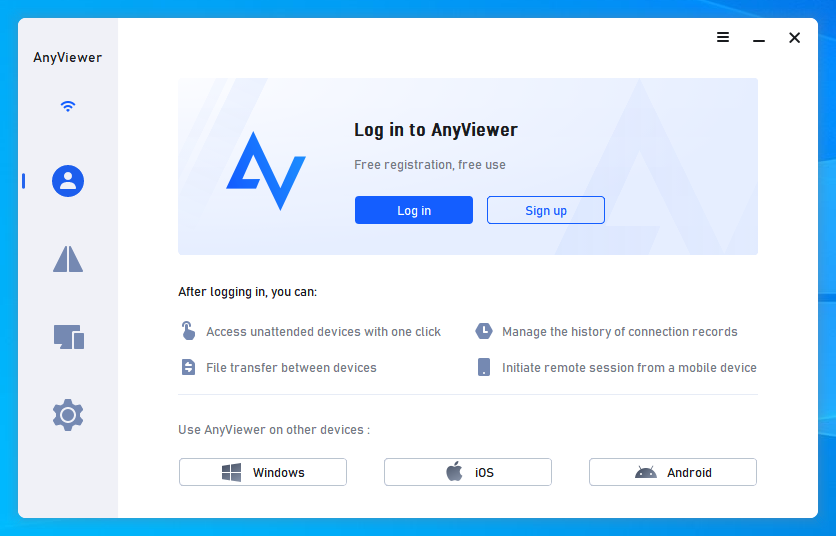 Step 2. On the client computer, go to "Device", click the PC that you need to control, and click "Remote control" to achieve remote connection with one click.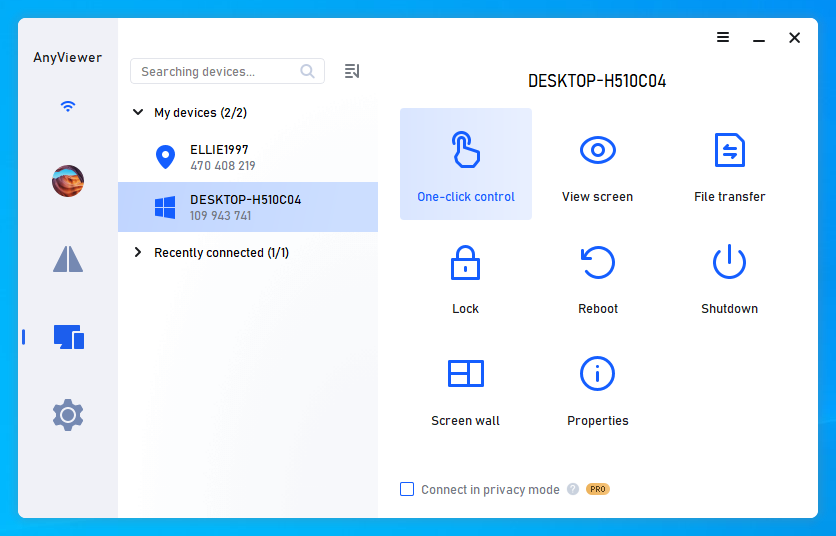 Step 3. Now the remote control is successfully established.
Important: If you don't want to log in to AnyViewer account, you can also try the following steps:
Step 1. Download and install AnyViewer, open and run it, then you can see the device ID, Settings, etc. from the main interface.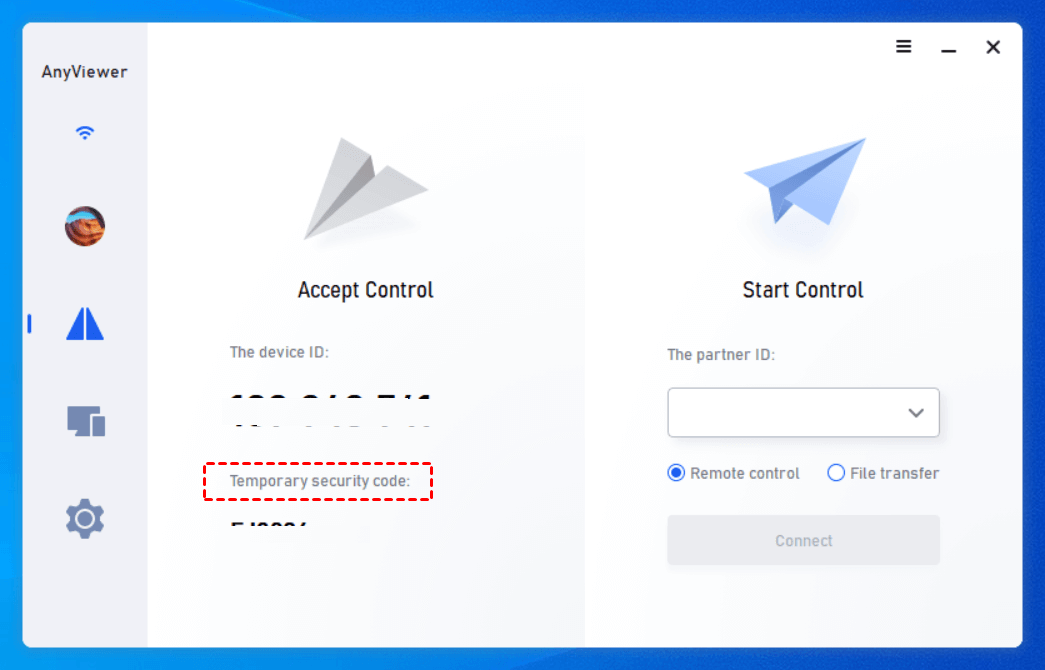 Step 2. On the host PC, navigate to Settings > Recipient > Set my security code, then type the security code, click on OK and return to the main interface.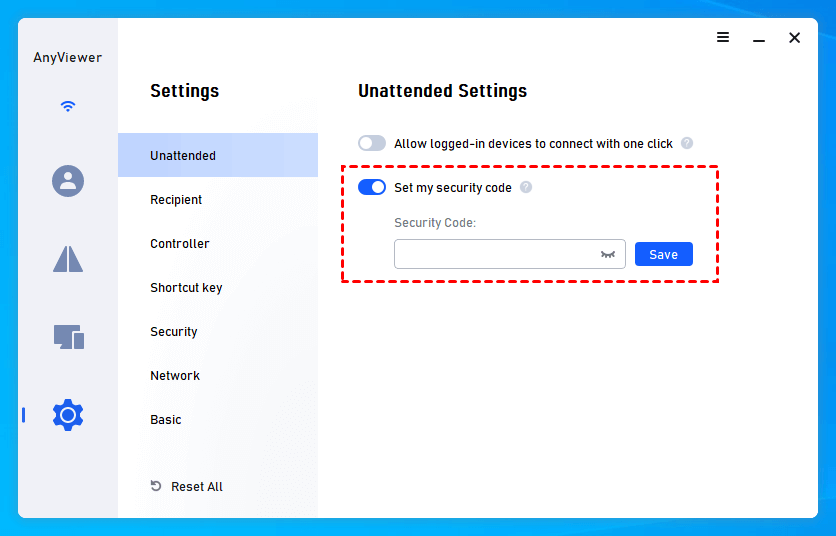 Step 3. On the client PC, enter the device ID of the host PC, and then click on "Connect".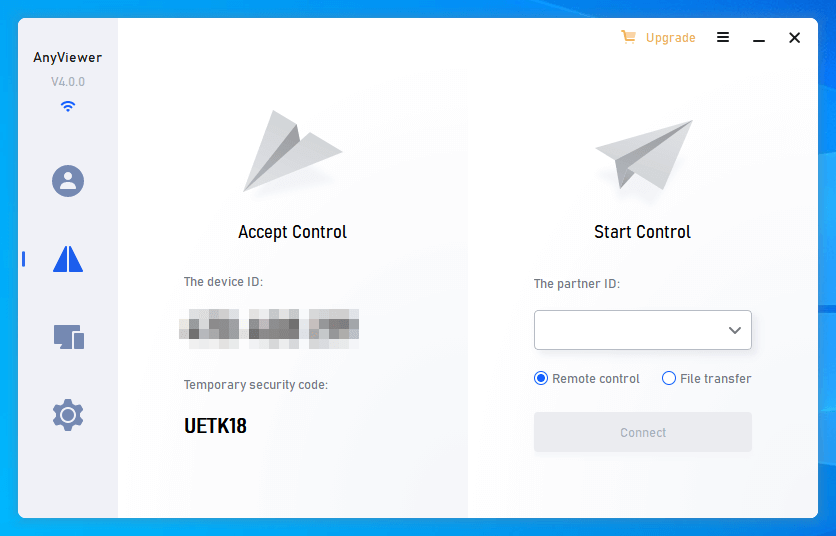 Step 4. Then the client PC will jump to a new window, choose the second option "Input my security code", and then click on "OK".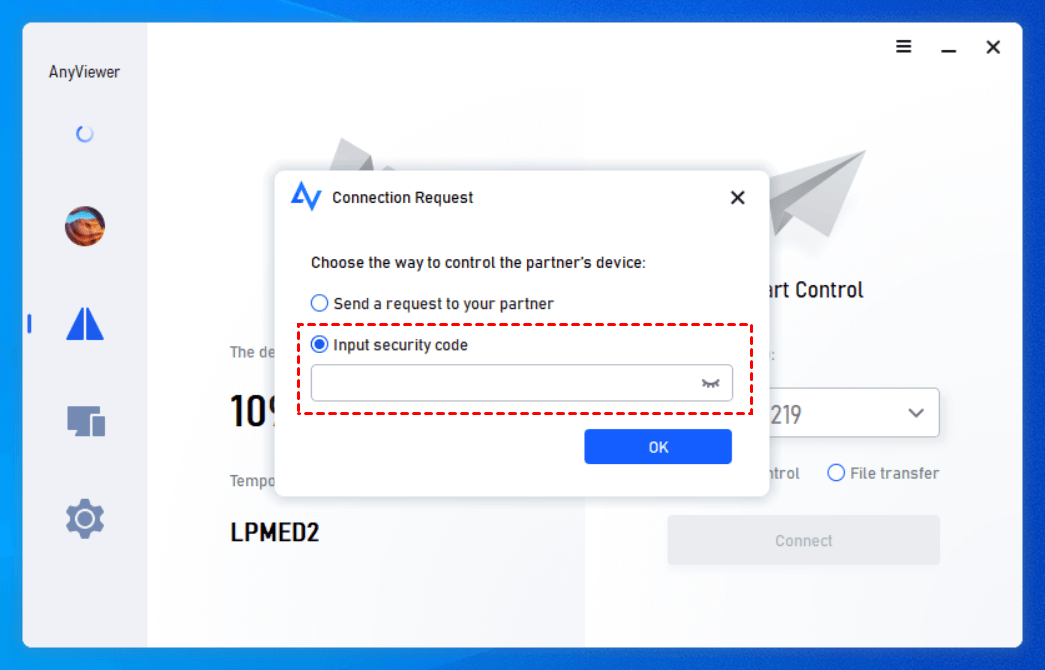 Step 5. Now the host PC can be controlled without pressure.
Note: AnyViewer supports attended access, too. Look at "Send control request".
Conclusion
In this post, we tell you how to use Chrome Remote Desktop on local network and answer some questions about the CRD. At the same time, if you meet with some problems in the course of using CRD, AnyViewer can be the best solution for you.