Can you play audio through Chrome Remote Desktop?
Hi, I can't seem to get sound to work on Chrome Remote Desktop. The host is a custom-built PC running Windows 10and the connecting computer is a laptop. Any help? Thanks!
- Question from Reddit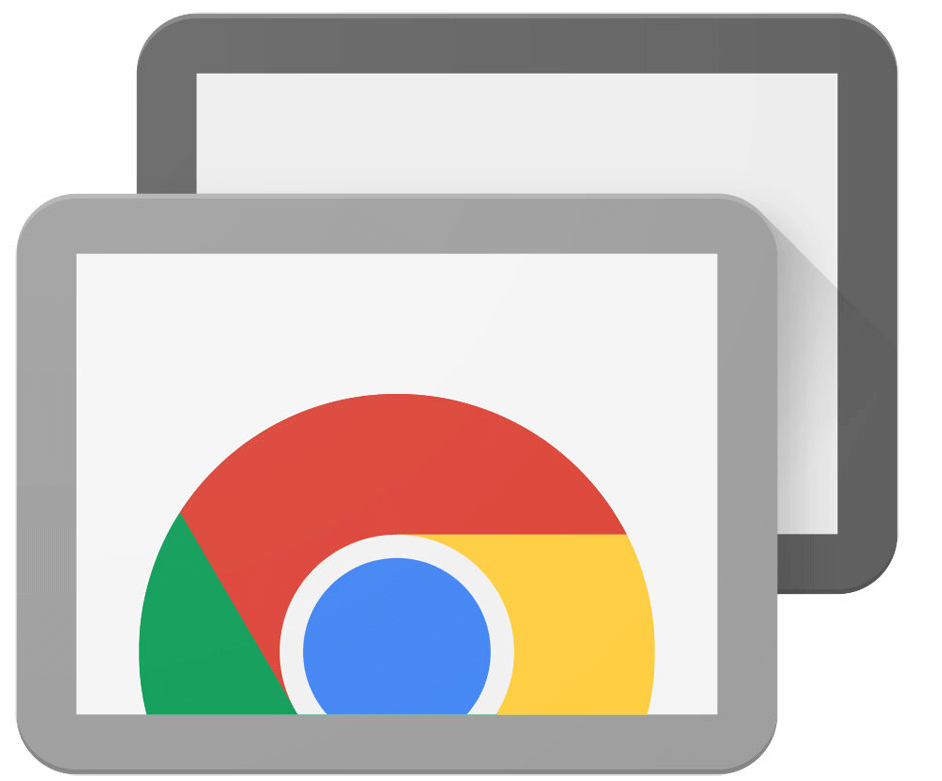 Chrome Remote Desktop was developed by Google and can exist as a Google extension or as a standalone application. It is widely used for remote access to computers. However, users often encounter situations where Chrome Remote Access does not work properly. For example, Chrome Remote Desktop timeout, Chrome Remote Desktop goes offline, and other issues. Now, this article will help you to fix Chrome Remote Desktop audio not working issue.
How to fix Chrome Remote Desktop audio not working
Regardless of the exact reason that causes Chrome Remote Desktop remote audio not to work, you can try the following to fix it.
Method 1. Cancellation of site mute
In Google Chrome, it is possible to mute or unmute specific websites. After installing the web app, it may help you resolve the audio over Chrome Remote Desktop not working issue by going to Site Settings in Chrome and explicitly changing the site permissions for sound to Allow.
Step 1. Click the three-dot icon in Google Chrome and select "Settings".
Step 2. After that, go to "Privacy & Security" > "Site Settings" > "View permissions and data stored across sites".
Step 3. Then, find Chrome Remote Desktop in Google Chrome and click on it. Find "Sound" in the list and select the "Allow" option from the drop-down list.
Method 2. Selecting output devices from Windows settings
Windows allows you to assign audio output devices to specific applications. You can check to fix this issue by selecting the sound output device.
Step 1. Open "Settings" in the Start menu.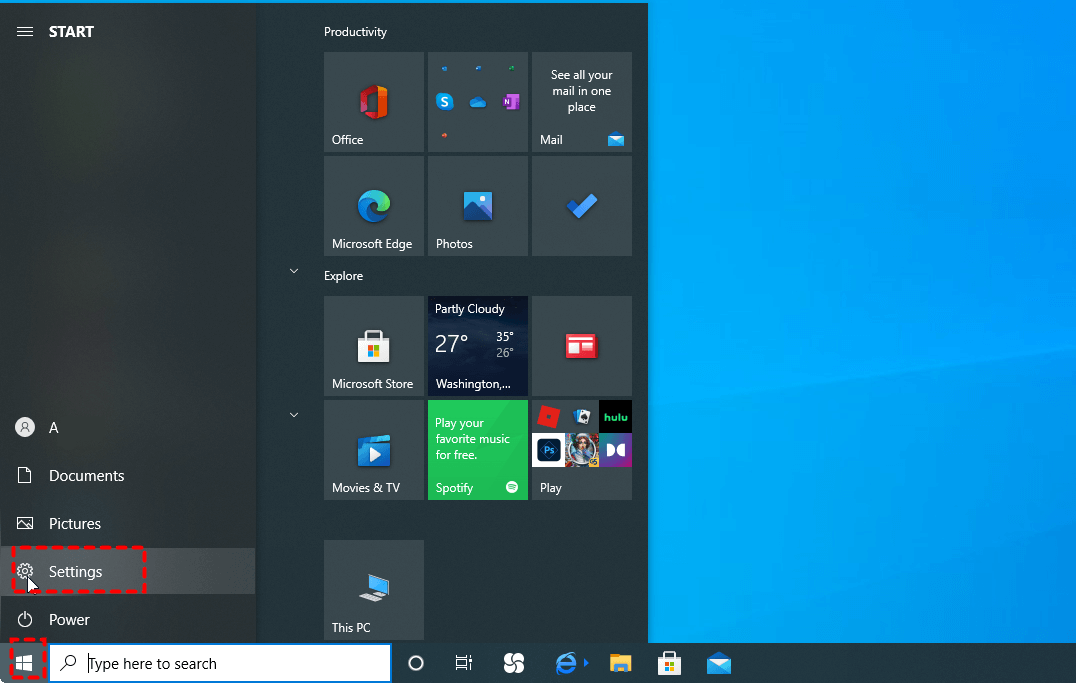 Step 2. Find "System" Options in Settings and turn it on.
Step 3. Select "Sound" and then select "App volume and device preferences" on the right.
Step 4. Expand the Chrome Remote Desktop output device drop-down list, then select "Speakers" from the list and make sure your computer's volume is loud enough.
Method 3. Reinstall Chrome Remote Desktop
If neither of these methods solves your problem, you have the option of reinstalling the Chrome Remote Desktop app. Whatever the problem is this would be a good solution.
Step 1. Hold down the "Windows" key and press "R" to open the Run box. Type "Control Panel" and click "OK" after that.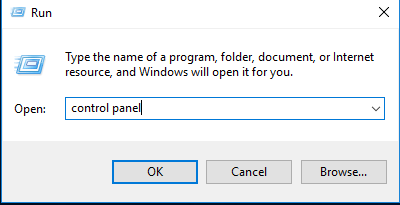 Step 2. Click "Programs and Features" and then double-click "Chrome Remote Desktop Host" in the list of installed applications to uninstall it.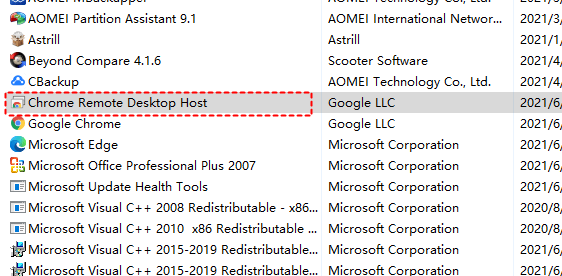 Step 3. Then please download and install the latest version from the official Chrome Remote Desktop website.
Bonus tip: The best free Chrome Remote Desktop alternative without audio issue
Tired of trying to fix Chrome Remote Desktop audio not working? You can try the Chrome Remote Desktop alternative. AnyViewe is a simple and free remote desktop solution. It supports you to access your computer quickly and securely from anywhere. AnyViewe is an all-in-one software and has reliable audio features, so if you have a need for audio functionality on your remote desktop journey, then it will be your best choice.
AnyViewer has the following advantages over Chrome Remote Desktop:
Built-in chat function. AnyViewer makes it easy to have real-time text chat during a remote session.
Easier file transfer. Unlike Chrome Remote Desktop's file transfer limitations, AnyViewer simplifies file transfers for a more user-friendly experience.
Fast and stable connections. AnyViewer provides fast, stable remote connections and high image quality, a level of optimization that Chrome Remote Desktop may lack for resource-intensive tasks.
Download it for free and use it to work remotely with ease:
Step 1. Download, install, and launch AnyViewer on both of your devices at the same time. To register for an AnyViewer account, go to "Log in" and click "Sign up". (If you have already signed up for its official website, you can log in directly.)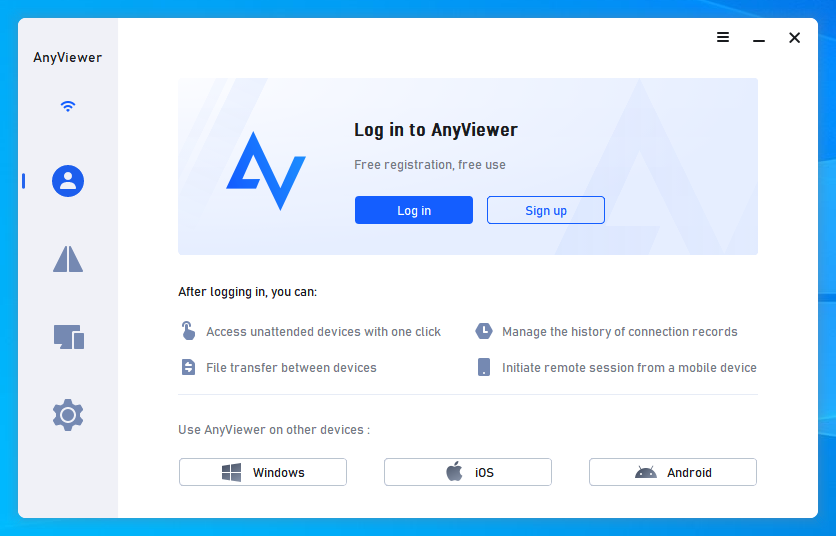 Step 2. Log in to the same account on both of your devices. Your device will be automatically assigned to your account.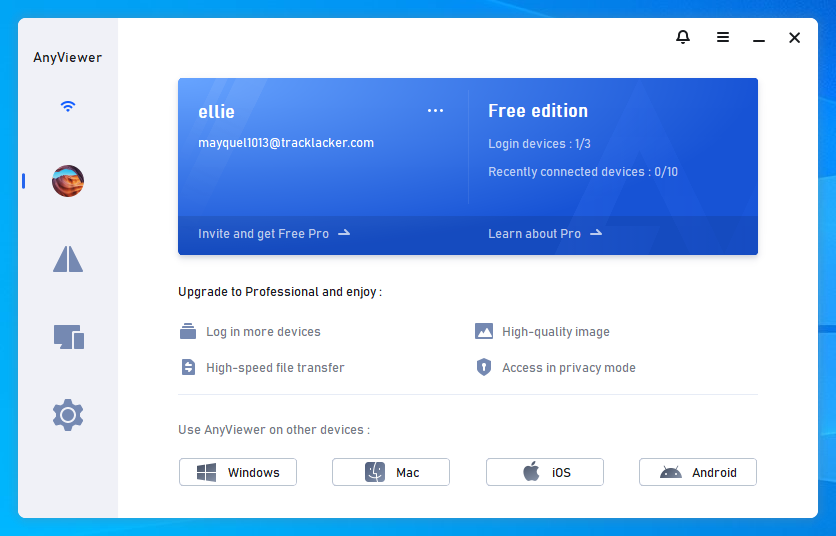 Step 3. On one of your devices, go to "Devices", select the device you want to connect to in the "My Devices" list, and then click "One-click Control" to achieve unattended remote access.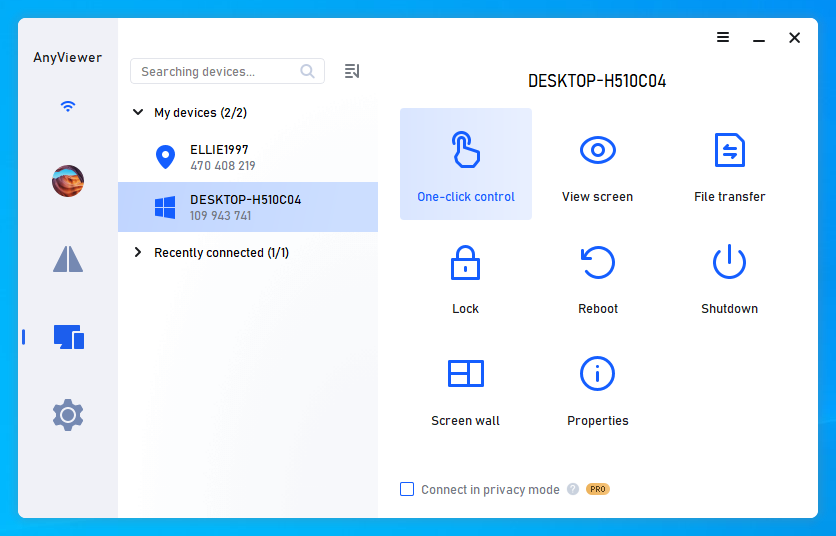 ★Tips: It is recommended that you upgrade your account to the professional or enterprise plan to get more benefits:

Access more devices with one click.
One computer can control wireless devices simultaneously.
Enjoy connecting in privacy mode.
Enjoy the unlimited number of file transfers.
Enjoy faster file transfer speeds.
Create groups to manage large numbers of devices more efficiently.
...
Conclusion
If you happen to encounter problems with Chrome Remote Desktop audio not working, you can try the methods mentioned in this tutorial and see if they can help you get out of the situation. But to save you the hassle, it is recommended that you go for the Chrome Remote Desktop alternative AnyViewer, which is also free and powerful remote control software. Don't hesitate to start your journey of using it!