Chrome Remote Desktop limitations
Chrome Remote Desktop is one of the most famous free remote desktop applications. Chrome Remote Desktop is more than adequate if you only need to connect to your own devices from time to time or assist a family member or friend with a quick computer fix.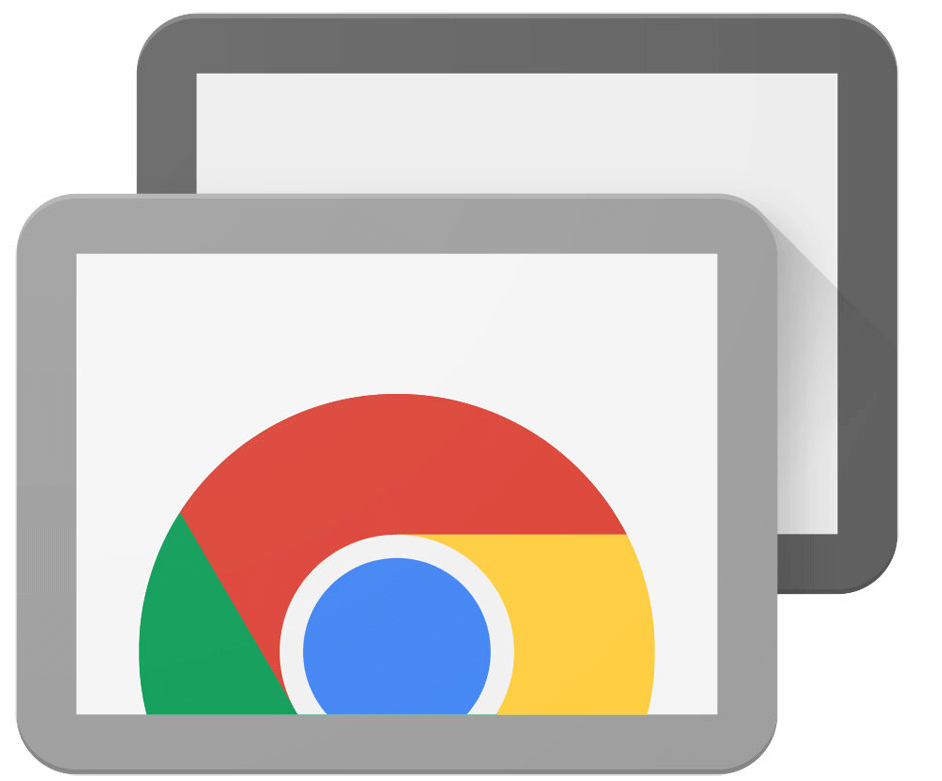 However, if you need more, for example, to communicate with someone on the remote side or remotely assist several people, will Chrome Remote Desktop be sufficient? The answer is NO. Chrome Remote Desktop has some inevitable limitations. Let's explore these Chrome Remote Desktop limitations together.
No built-in instant chat. One of the essential features of a great remote desktop application is built-in text chat, as you'll need to exchange messages with the remote user in real-time to avoid miscommunication. However, Chrome Remote Desktop does not support instant messaging.
Won't work without the Google Chrome web browser. Chrome Remote Desktop is a Google Chrome extension. It doesn't work with any other browsers. Besides, you'll need a Google account to use the application.
No drag-and-drop file transfer. Chrome Remote Desktop doesn't provide an intuitive file transfer way to allow you to drag and drop files or folders. You can only upload files on one side and then download files from the other.
No multi-session handling. Chrome Remote Desktop doesn't allow you to have multiple simultaneous connections, which makes it unsuitable for viewing/controlling multiple devices.
Session permission has to be renewed every 30 minutes. The Chrome Remote Desktop time limit is 30 minutes. If you're connecting with the one-time code instead of the PIN, the user on the remote side will be asked to confirm that they want to continue to share their computer every 30 minutes.
No monitor resolution scaling. Chrome Remote Desktop only allows you to change to full screen, scale to fit, resize to fit, or smooth scaling, but it doesn't provide options to adjust screen resolutions.
Inexperienced users often find it challenging to use. Some users reflected that they find the remote devices are offline or shown up even if the two computers are logged into the same Google account. Some other connection problems are also reflected.
Bonus tip: Try a Chrome Remote Desktop alternative
We have explored the Chrome Remote Desktop disadvantages above. If you want to control two computers simultaneously or don't have Google Chrome installed, then Chrome Remote Desktop may not be the most suitable remote desktop software for you. Here we advise you to use a Chrome Remote Desktop alternative.
It is strongly recommended to use the free remote desktop software AnyViewer. It is the best Chrome Remote Desktop alternative for Windows.
Easy to set up. AnyViewer has an intuitive interface and simple setup process; even a computer illiterate can quickly get started.
Drag and drop file transfer. AnyViewer allows you to transfer files by dragging and dropping.
Multi-sessions. AnyViewer allows two remote sessions at the same time.
Instant chat. AnyViewer allows users to chat remotely during remote sessions.
Changeable resolution. AnyViewer allows you to change the screen resolution according to your network speed.
Step 1. Install and run AnyViewer on both of your computers. Navigate to Log in and then Sign up on the Controller computer (if you have already registered on the official website, you can log in directly).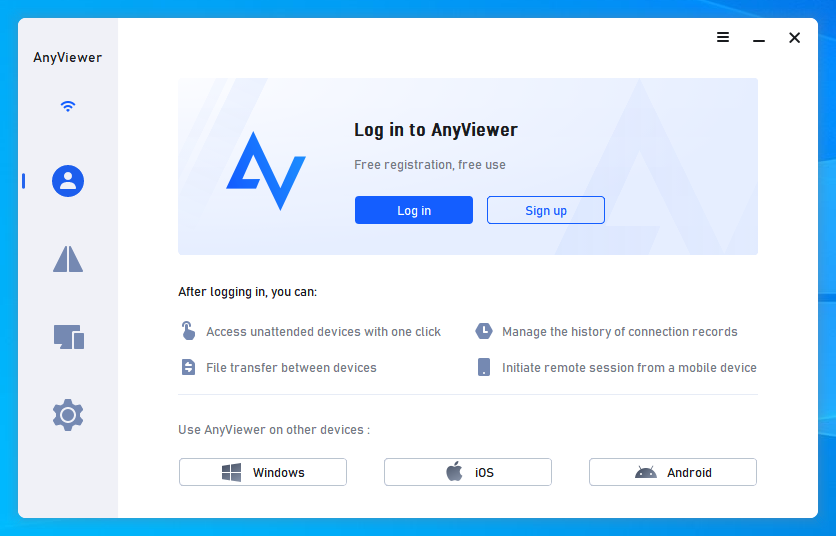 Step 2. Fill out the sign-up form.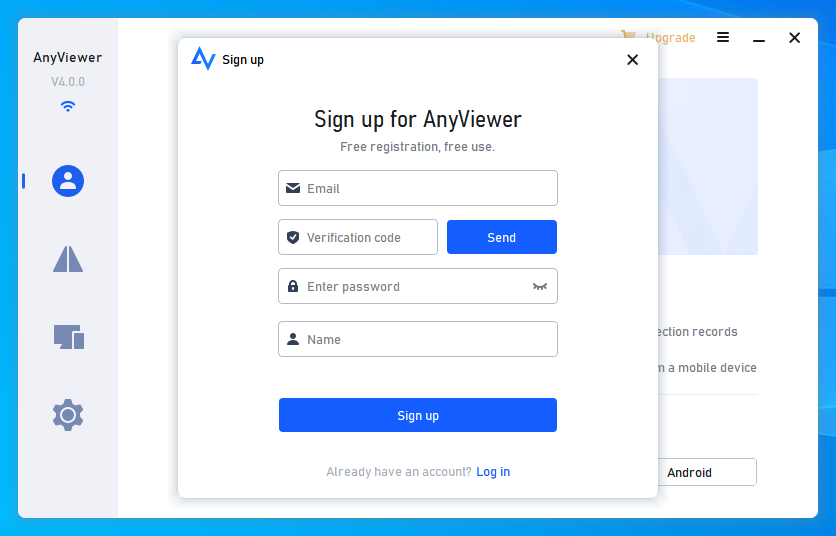 Step 3. You should now see that you have successfully logged into AnyViewer. Your device will be assigned to the account to which you have logged in automatically.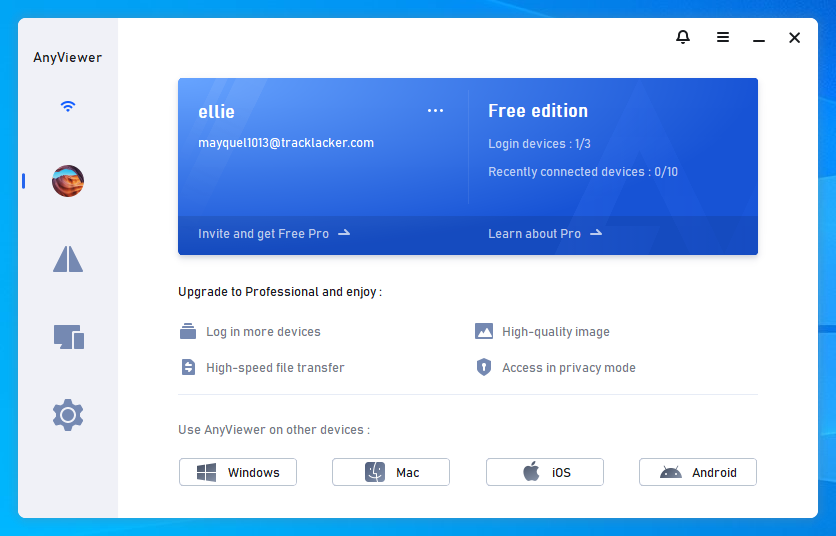 Step 4. Log in to the same AnyViewer account on the two devices; then, you can click One-click control to achieve unattended remote access, click View the screen to see another's screen or click File transfer to share files between computers.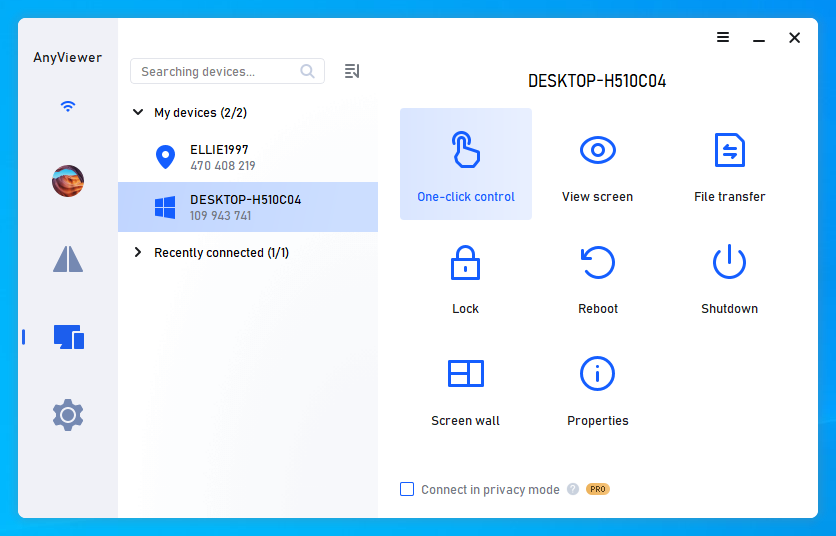 Notes:✎...

Additionally, you can change your account's plan to a Professional or Enterprise one. What a business or professional plan can provide for you is:

More devices will be allowed to assign to the same account for unattended remote access.
More connection channels for more devices to be able to start remote connection at the same time.
One device can connect to more devices simultaneously.
Black the remote PC screen and disable the remote keyboard & mouse click to protect privacy.
Transfer 1TB files at 10 MB/s.
The bottom line
This post primarily introduces the Chrome Remote Desktop limitations. If you can't stand some limitations, use AnyViewer, the best Chrome Remote Desktop alternative.