Can I transfer the file with Bluetooth?
Bluetooth file transfer methods have been around for a long time. When smartphones first became popular, most people would use Bluetooth to share songs and other files between phones. But now with so much software on the market that supports file transfer and so many ways to transfer files, many people no longer use Bluetooth to transfer files. Next, this article will introduce you to the Bluetooth file transfer limit.
Bluetooth file transfer limit
Bluetooth File Transfer is a way to send files from one device to another via Bluetooth without having to install other applications. However, users who have used Bluetooth file transfer know that Bluetooth file transfer limitations are a headache for everyone. Now, this article will introduce you to Bluetooth file transfer size limit.
Distance Limitations. Bluetooth is a short-range communication technology standard, which means that paired devices cannot use it if they are far away from each other.
Transmission speed. Bluetooth file transfers are slow and the maximum transfer speed is only 6 MB/s. This means a long wait if you need to transfer a larger file.
File transfer size. Bluetooth file transfers have a very large file size limit, so if you are transferring a large file (e.g. greater than 100 MB) it can take longer to transfer or even cause the file transfer to fail.
Bluetooth pairing issues. When you try to use it, you'll notice that it doesn't always pair with other devices, even if they're nearby.
Users who have used Bluetooth file transfer know that these limitations can affect usage to a great extent. Especially in emergency situations, Bluetooth file transfer is not able to solve the problem faster. Next, this article will give you a brief introduction on how to transfer files via Bluetooth.
How to use Bluetooth file transfer
Most of today's devices, be it laptops, smartphones, or even headphones have Bluetooth connectivity. To transfer files via Bluetooth, you have to turn on Bluetooth on both devices, connect them, and then share the files. Here are the detailed steps:
Step 1. Swipe down from the top of your phone's screen to find the Bluetooth icon and switch it on.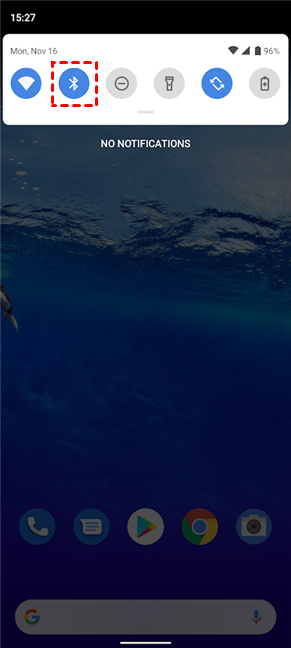 Step 2. On your computer, find "Settings" and click "Devices".
Step 3. Check that the Bluetooth option is turned "On", then select "More Bluetooth options" on the right panel.
Step 4. Enable "Allow Bluetooth devices to find this computer" and then click "OK" to save the changes.
Step 5. Click "Add Bluetooth or other device".
Step 6. In the "Add Device" window, select Bluetooth and click the target Android phone you want to pair with, then click "Connect".
Step 7. Your phone will then receive a pairing request, click "Pair"> "OK".
Step 8. To transfer files, select the file, click the "Share" icon, and then select "Bluetooth".
Step 9. On your computer, locate and right-click on the Bluetooth icon in the toolbar and select "Receive Files".
AnyViewer: The best free Bluetooth alternative for large file transfer between computers
If you want to transfer files, Bluetooth is not the only nor the best option. Your best choice for file transfer is AnyViewer, which is highly recommended. AnyViewer is a free remote desktop software with a file transfer feature. It allows you to transfer files of various sizes in multiple ways. It makes file transfer between computers faster and more efficient. And, it is not limited by distance or LAN. You can transfer files at any time and from any location.
Download AnyViewer on your device and start transferring files now.
Step 1. Download and install AnyViewer on your devices.
Step 2. Launch AnyViewer on your devices, Go to "Log in" on one of the devices and click "Sign up" (if you have previously joined up on its official website, you can log in immediately).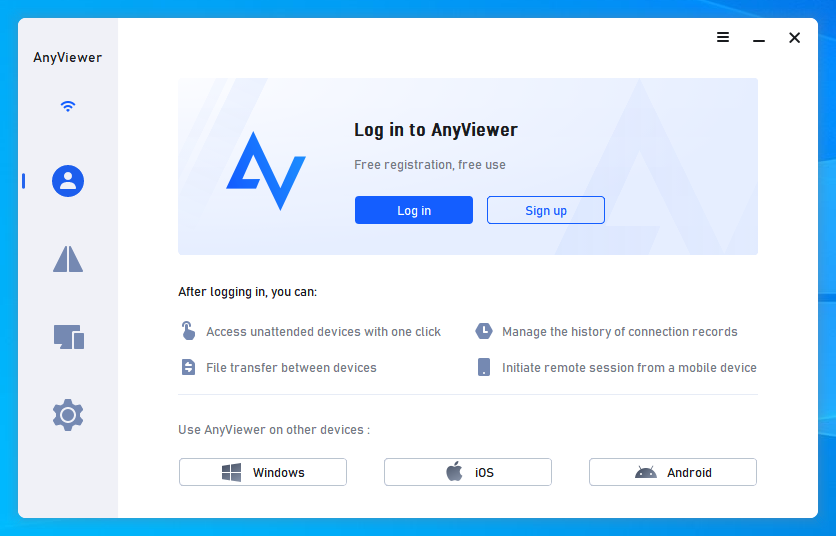 Step 2. Complete the registration form information to create an AnyViewer new account.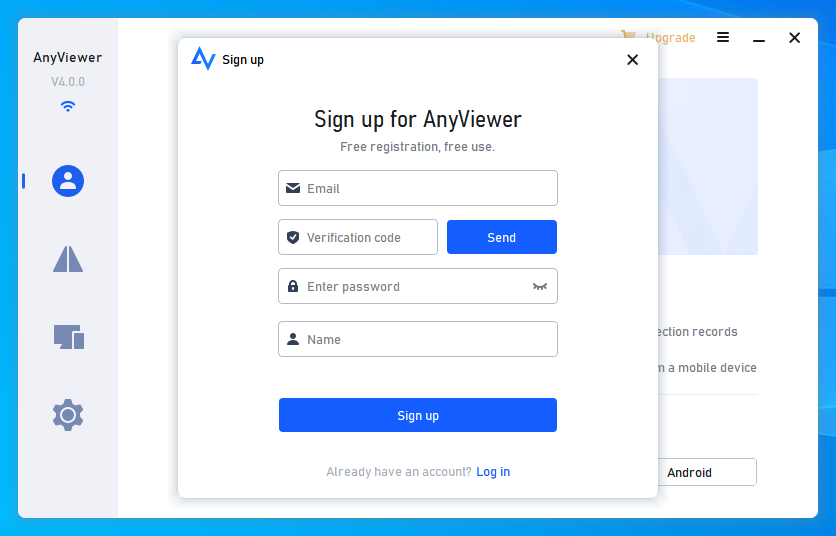 Step 3. Log in to the same account on the second device. The assigned device will then appear visible.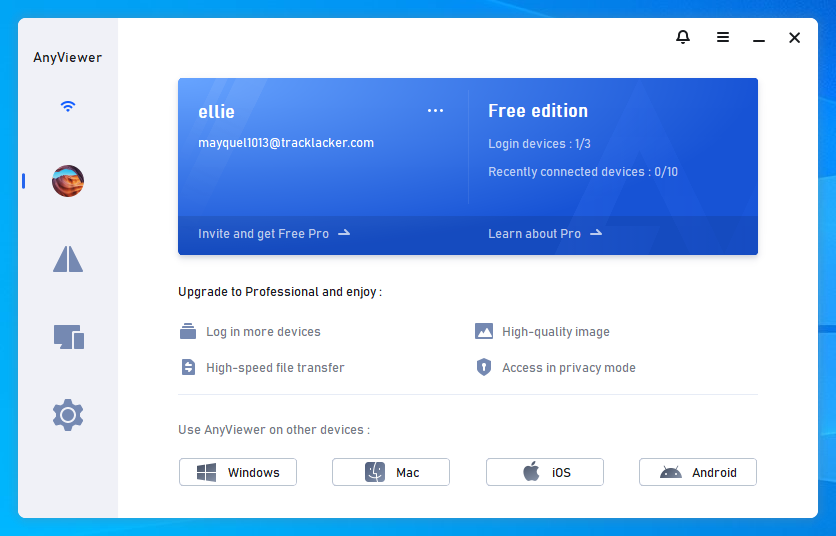 Step 4. Go to "Devices", click on the target computer, and then click "File transfer".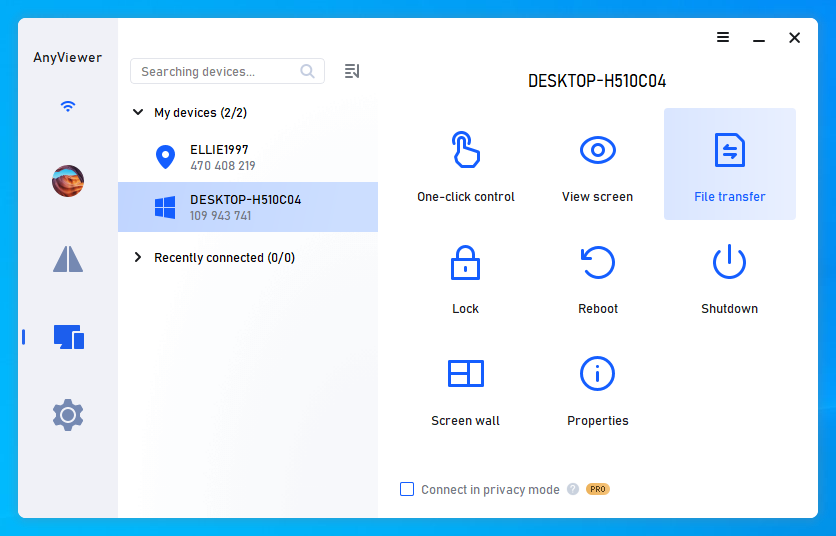 Step 5. Then you can then see a dialog box about file transfers. The path to the controller computer is shown on the left side of the box, while the path to the receiving computer is shown on the right side. After selecting the target file, click the arrow to freely transfer the file between devices.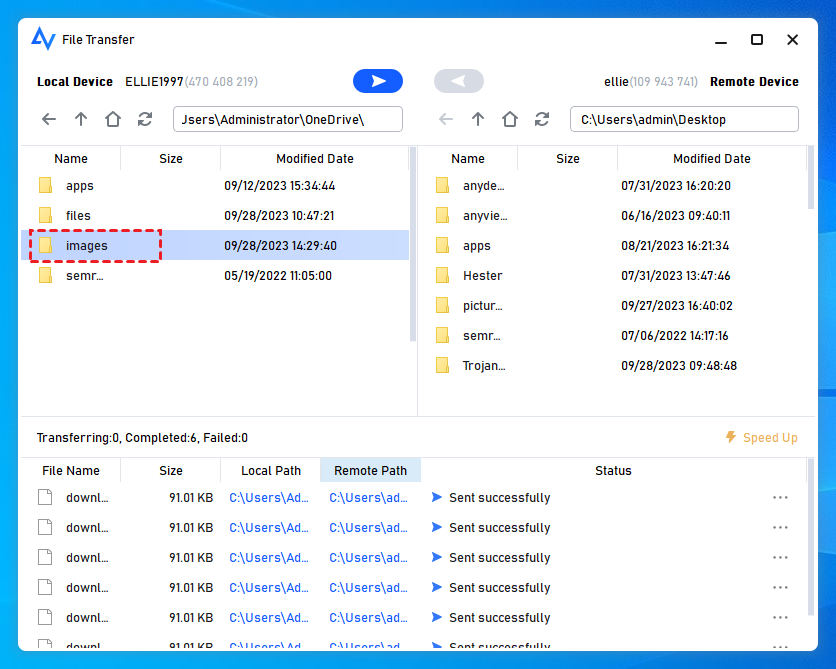 Three more ways to transfer files:
Way 1. You can have unattended remote access with "One-click control" while connected to another device, and to transfer files during a remote session, all you need to do is click the "File" button in the menu bar.

Way 2. you can transfer files by dragging and dropping folders during a session.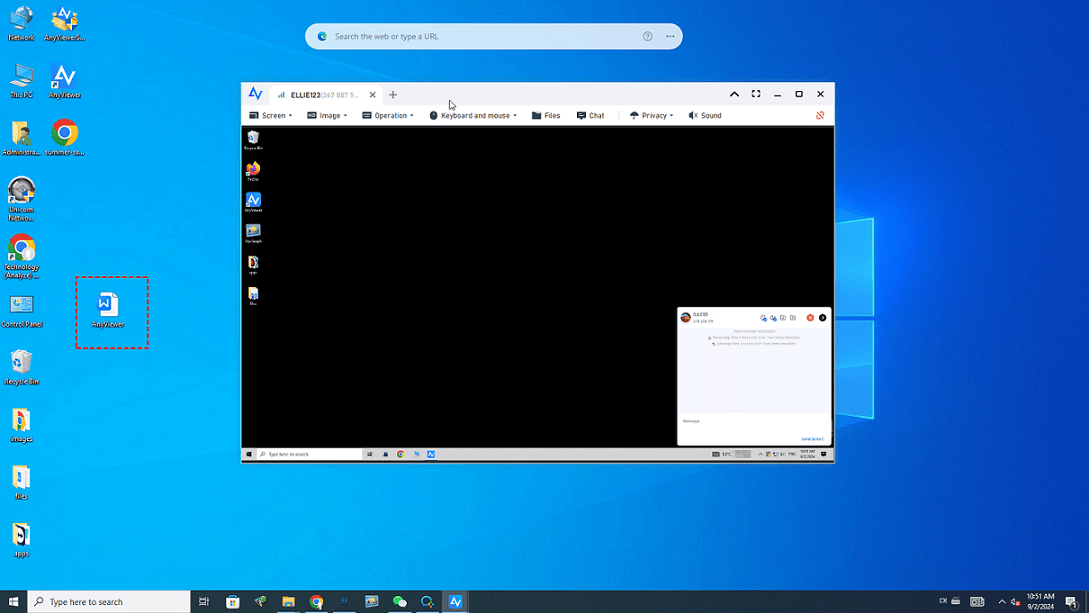 Way 3. You can also transfer files by sending a request to a partner when your two devices are logged into different accounts.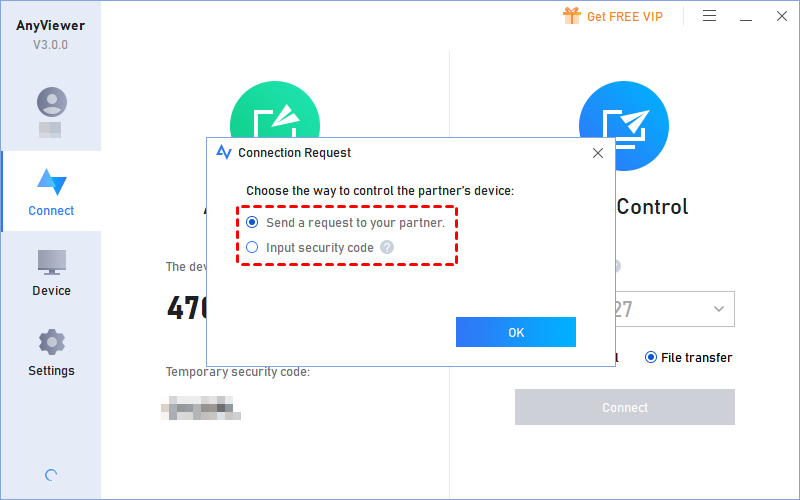 ★Tips: You can upgrade your account to a professional or enterprise plan subscription for the following reasons:

Upload a single file with a maximum file size of 1TB.
The unlimited number of files to transfer.
Faster file transfer speeds.
Multiplexed file transfer threads.
...​​​​​​
Conclusion
After reading this article, you now know how to use Bluetooth for file transfer and the Bluetooth file transfer limit. But a better option for you is AnyViewer, which will help you get your file transfer job done faster and easier. Why don't you download it and try it, it will bring you a convenient, fast, and perfect experience!