What is the best free remote desktop for iPad?
I have an Apple iPad Pro 12.9 and it almost can satisfy all my work needs, except for some apps that are only compatible with Windows operating system. It's complicated to copy and paste files after completing tasks on my Windows computer. Thus, I want to remote desktop to the Windows PC from the iPad? Could you tell me what is the best free remote desktop for iPad?"
- Question from reddit.com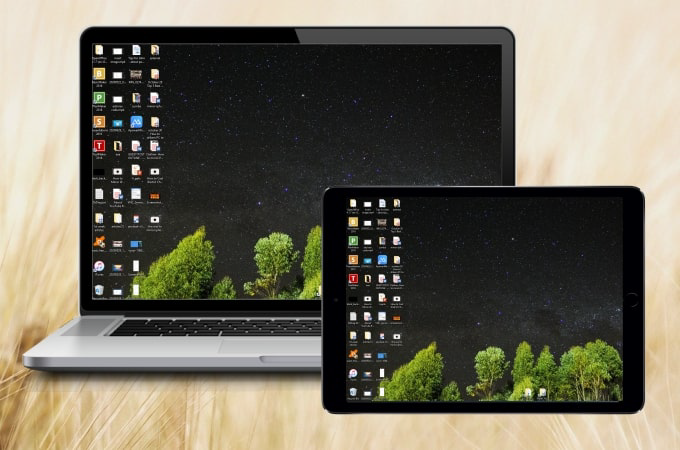 The 3 best remote desktop apps for iPad [free download]
Apple iPads have been used by many people as their productivity tools and most of them are looking for a reliable tool to remote desktop to work computers from their iPads. The 3 best remote desktop apps for iPad are introduced; keep reading!
Chrome Remote Desktop [remote desktop Windows/Mac from iPad]
The first app for iPad remote desktop recommended is Chrome Remote Desktop. It enables you to remotely control Mac OS and Windows computer from an iPad or iPhone for free. See why it should be your pick.
☺ Free for use: It is completely free whether you use it on Windows, Mac, iOS, or Android.
☺ Easy to connect: It has a neat and intuitive interface with easy operations.
☺Display options offered: In remote sessions, you can resize the desktop solution, use touch mode and etc.
Step 1. On your Mac or Windows computer, open Chrome and go to Chrome Remote Desktop Access interface.
Step 2. Click the blue download icon > Add to Chrome and follow the prompts to install Chrome Remote Desktop.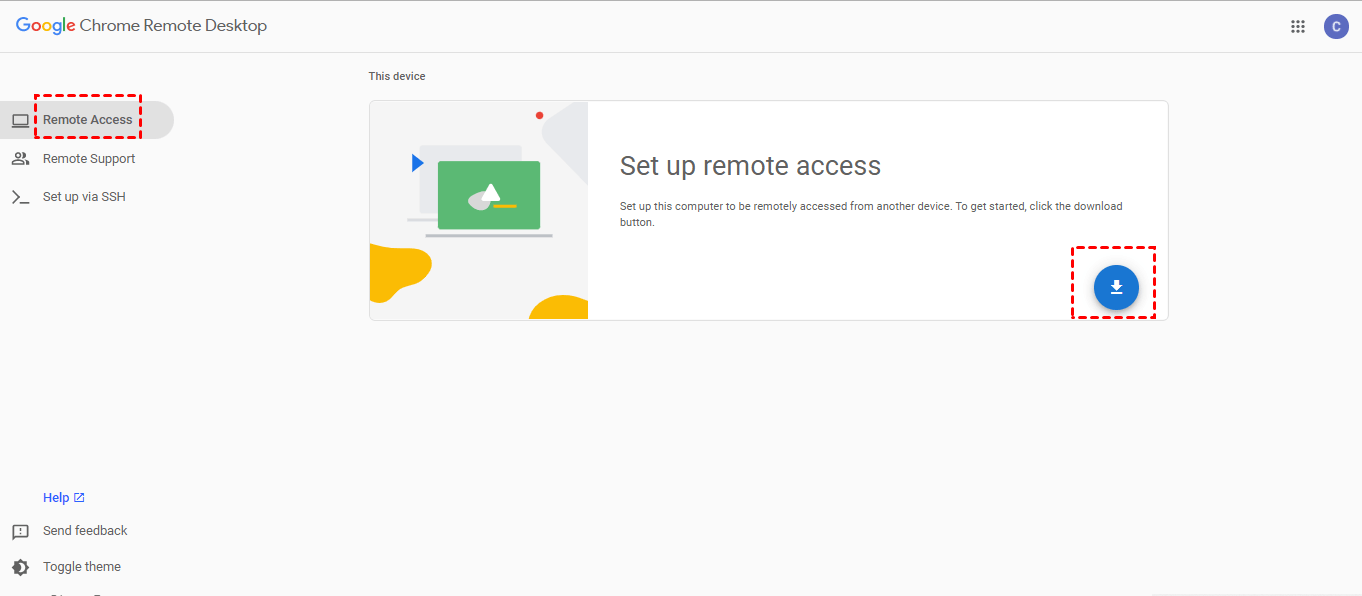 Step 3. Enter the name of your computer and click Next. Then, choose a PIN with at least 6 numbers, and then enter it twice to start the program. Then, click Start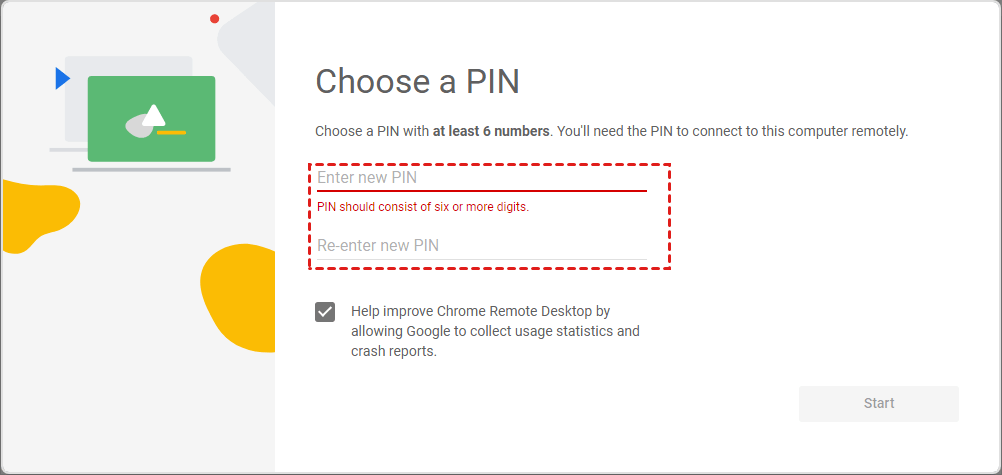 Step 5. On your iPad, download Chrome Remote Desktop from App Store.
Step 6. Run the app, tap SIGN IN and log into the Google account ( Your computer and iPad should be logged into the same account).
Step 7. You can see the remote computer where you have set up Chrome Remote Desktop.
Step 8. Tap the computer that you want to access, enter the PIN code and tap the Connect button. Then, you can access the desktop of the remote computer and control it from your iPad.
Note: If you don't want to input the PIN code when you connect to the computer next time, check Remember my PIN on this device.
AnyViewer [unattended access and attended access]
The second free remote desktop app for iPad introduced is AnyViewer. It can be the perfect solution for Windows remote access from iPad. See its highlights:
☺ Well-performed: You can enjoy a remote session with low latency and clear image via AnyViewer
☺ Always secure: Remote connections between Windows computer and iPad are encrypted end-to-end via the ECC algorithm.
☺ Flexible: You can connect from iPad via security code, one-click remote access, or remote control request.
☺ Feature-rich: Once the remote connection is built, you can rotate the window horizontally, hide desktop wallpaper, and manage computer power from iPad.
Now, see how to use the remote desktop software for accessing Windows from iPad via one0click remote access.
Step 1. Download, install and launch AnyViewer on your Windows computer.
Step 2. Go to Log in, and then click Sign up to create an AnyViewer account. It's also available to sign up on the official website.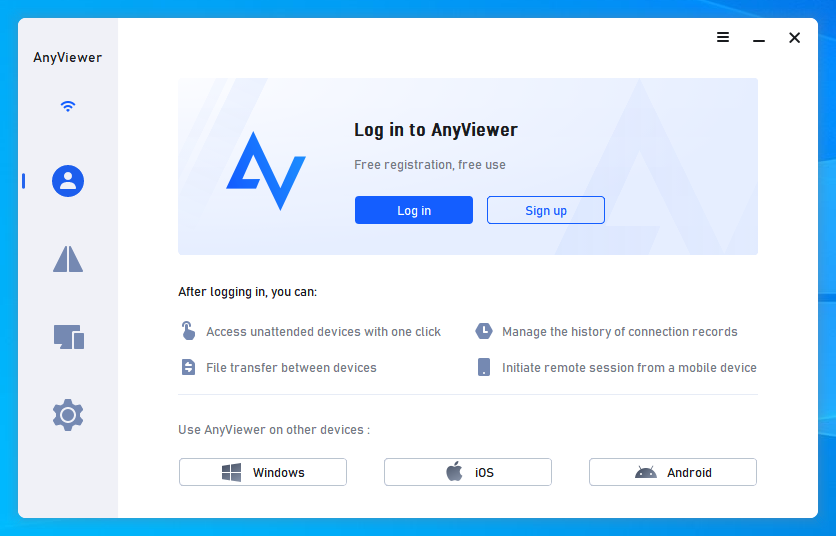 Note: Then you can see you successfully logged in to AnyViewer. The computer will automatically be assigned to the account you've logged in to.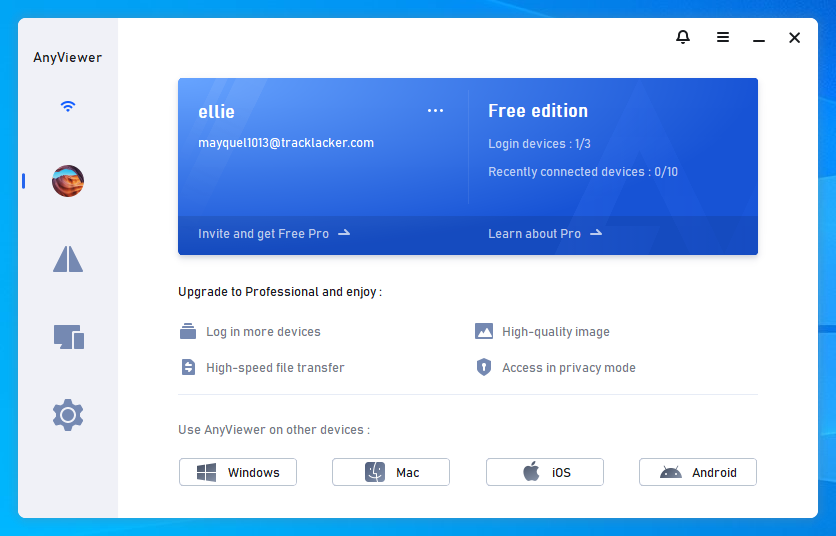 Step 3. On your iPad, go to App Store, download, and install AnyViewer for iOS.
Step 4. Log into the same account on the iPad.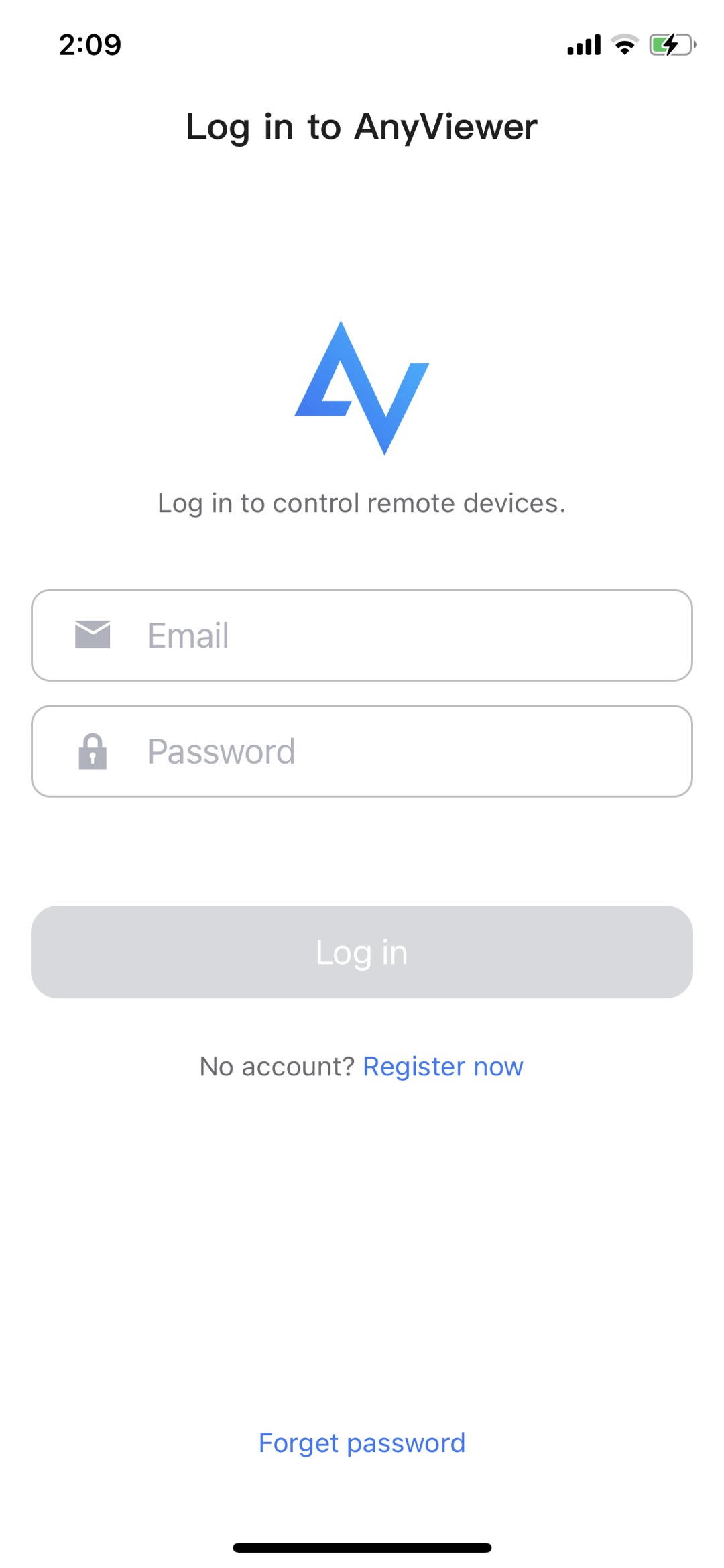 Step 5. On Device > My Devices list, locate the Windows computer you want to control and tap it.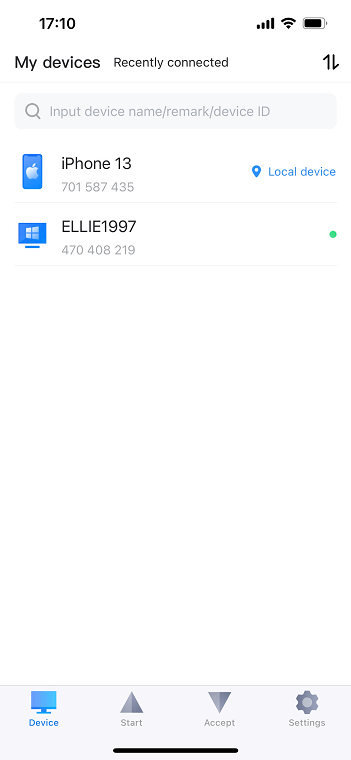 Step 6. Click One-click control, and you can access the unattended PC with one click.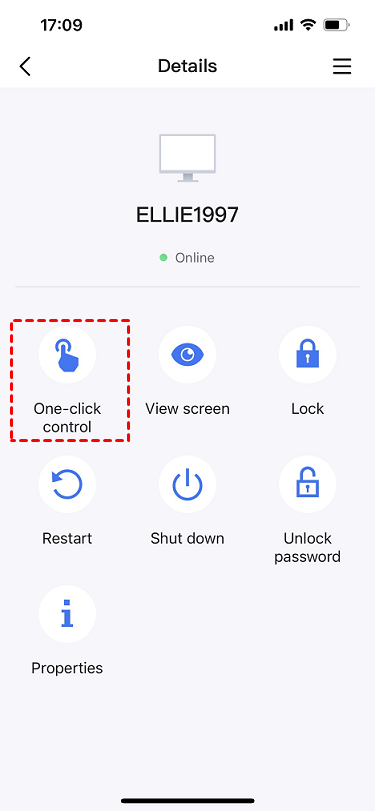 Then you'll be successfully connecting your iPad to a Windows computer. You can see the desktop of the remote desktop/laptop that is running Windows from your iPad.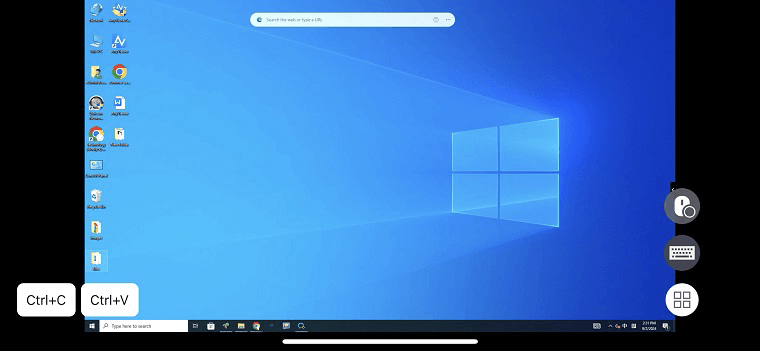 RD client for iPad [without downloading software]
If you are unwilling to download third-party remote desktop software on your Windows computer, let's look at the great remote desktop software - Microsoft Remote Desktop. Once you enabled Remote Desktop feature on Windows computer, you can access it via Remote Desktop client apps. To access Windows remotely from iPad, RD client should be used. See the advantages of RD client:
☺ Free of charge: Developed by Microsoft, you can use RD client on iPad to connect to Windows PC for free. The OS version of the computer should be windows 11/10 /8.1/8/7 Enterprise and Pro, Windows 7 Ultimate, and Windows Server versions newer than Windows Server 2008.
☺ A third-party app is unnecessary on the computer: Remote Desktop comes with the Windows versions mentioned, you don't need cost time downloading third-party software.
Now, see the whole process of using RD client to connect to Windows computer from iPad.
Step 1. Enable Remote Desktop on the Windows computer.
Step 2. On your iPad, download RD client and run it.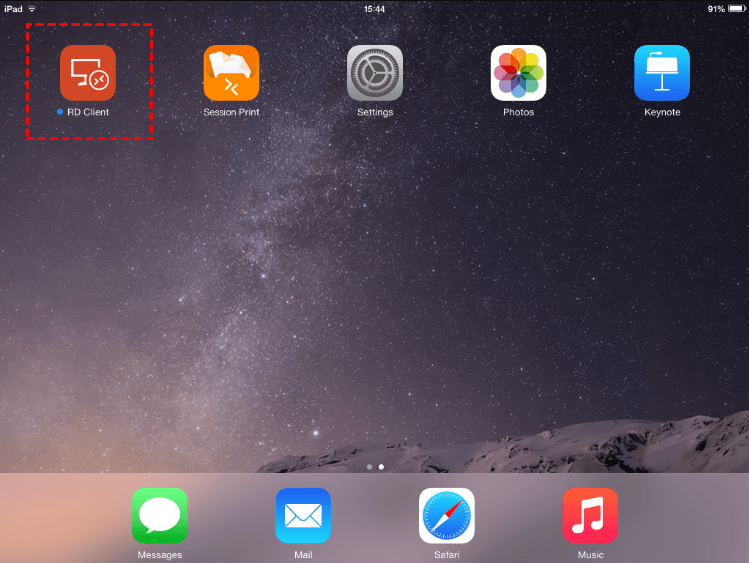 Step 2. Click + and Desktop to add new computer.
Step 4. Enter the desktop name or IP address.
Step 5. Click Additional Options to do a little further configuration. You can configure Friendly Name, Gateway, Sound, or choose to enable Swap Mouse Buttons and Admin Mode or not. After configuration, click Desktop.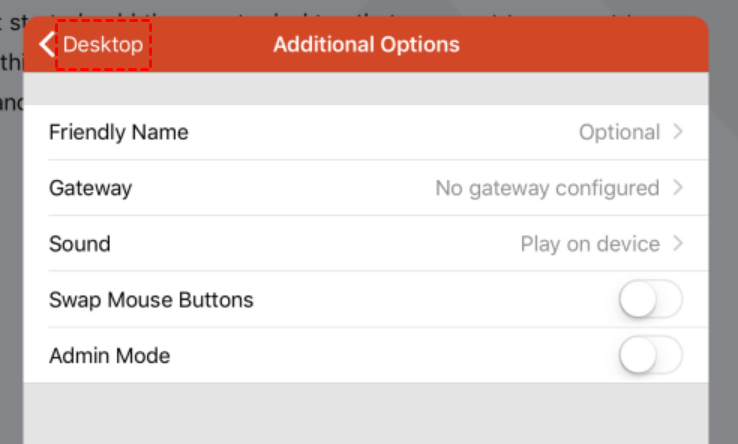 Step 6. Then the desktop of the computer will appear in the main Remote Desktop window.
Step 7. If you see a screen telling you that the PC is not verified, tap Accept to continue with the connection. You can also turn on the Don't ask me again for connection to this computer option if you'd rather not see the message again.
Step 8. Then you can access the Windows computer from iPad. You can tap the middle button to open options.
Note: If the Windows computer and the iPad aren't on the same LAN, you need to perform port forwarding or set up a VPN when connecting to the PC from the iPad via RD client.
Closing words
What is the best free remote desktop for iPad? Different host devices and demands have various answers. If you need to control Windows and Mac computer from iPad, Chrome Remote Desktop can be your choice. If you need to establish a secure, easy, and stable remote connection between Windows and iPad over the internet, AnyViewer is the right one. If you don't want to have a third-party app on your Windows computer, RD client is suitable for you.