The issue: I can't use AnyDesk when laptop lid closed
Hi. I had the following issue: AnyDesk doesn't work when the lid is closed on laptop in Windows 11. I usually take my laptop as a remote workstation, so I need to access it from different places frequently. How can I remotely access it when the laptop lid is closed?"
- Question from a user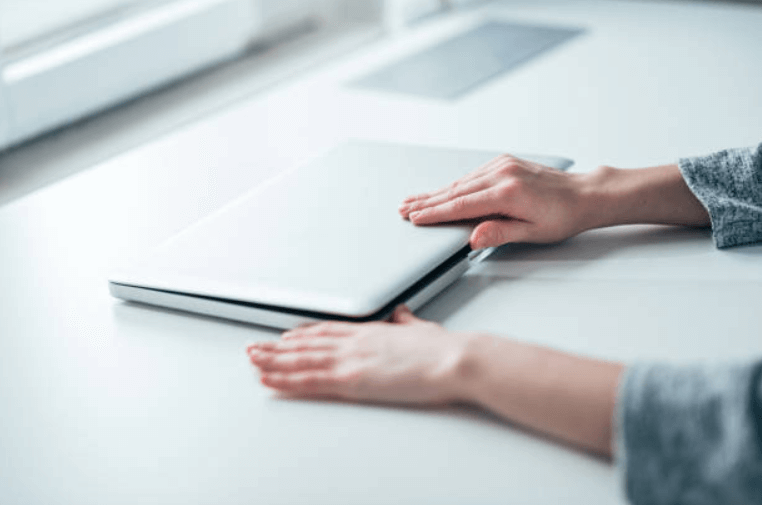 How to keep remote access on with the laptop lid closed [4 methods]
When you close your laptop's lid, Windows often switches it into low-power mode. Therefore, using third-party remote control PC apps like AnyDesk with laptop lid closed will break the connection because the software will technically treat the laptop as not having a remote monitor, which could occasionally result in display problems.
Fortunately, several methods exist to keep remote access on with the laptop lid closed.
Method 1. Change the power settings
You can change the power settings to prevent your remote laptop from going to sleep or powering down.
Step 1. Search for cpl in the Start menu to open the Control Panel.
Step 2. Set View by to Large icons and click Power Options.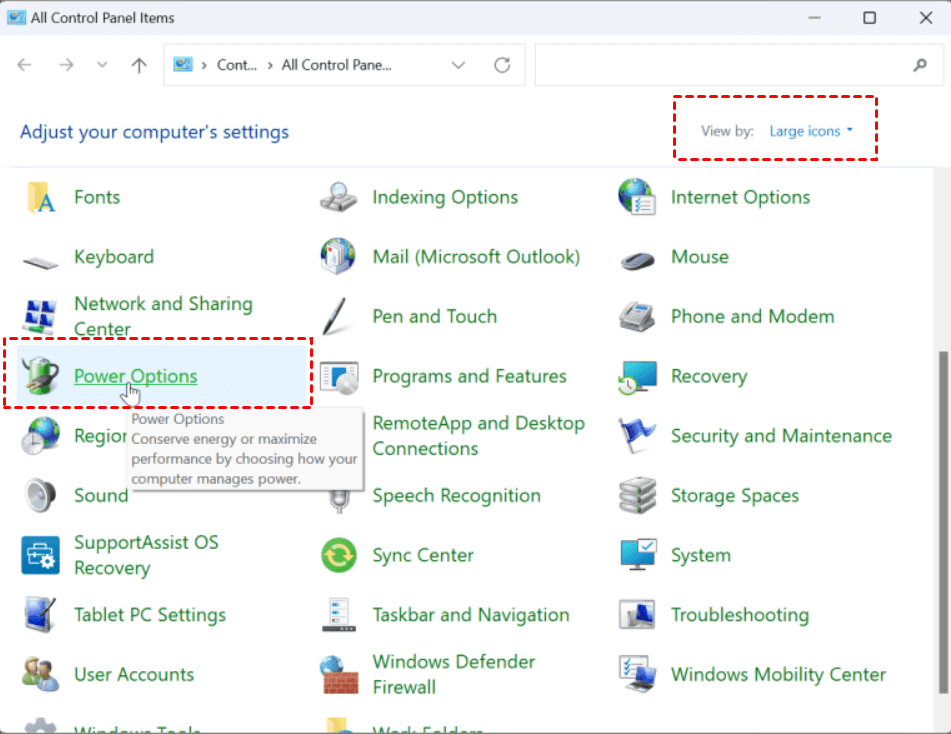 Step 3. Click the Choose what closing the lid does option from the left.
Step 4. In the When I close the lid column, choose Do nothing from the drop down menus under On battery and Plugged in. Click Save changes to take effect.
Method 2. Break the ACPI Lid driver
When the laptop lid is closed, Your computer stops registering the display driver. Thus no picture is being provided through AnyDesk for you to view. In this situation, deliberately breaking the ACPI Lid driver might be effective.
Step 1. Press Win + X keys together and open Device Manager.
Step 2. Locate and right-click the ACPI Lid and select Properties.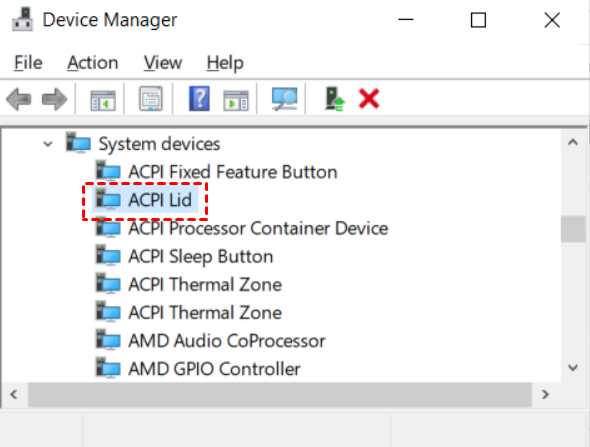 Step 3. Go to the Driver tab, and select Update driver.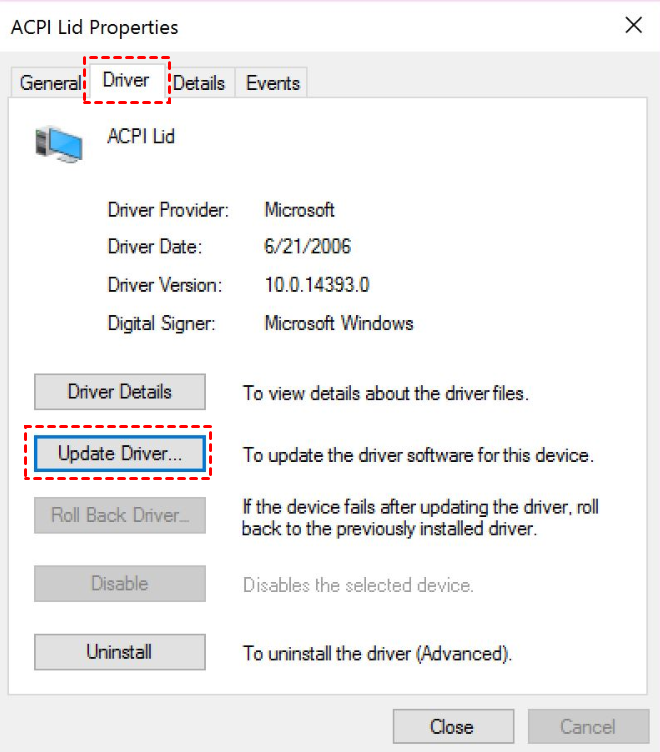 Step 4. Select Browse my computer for driver software.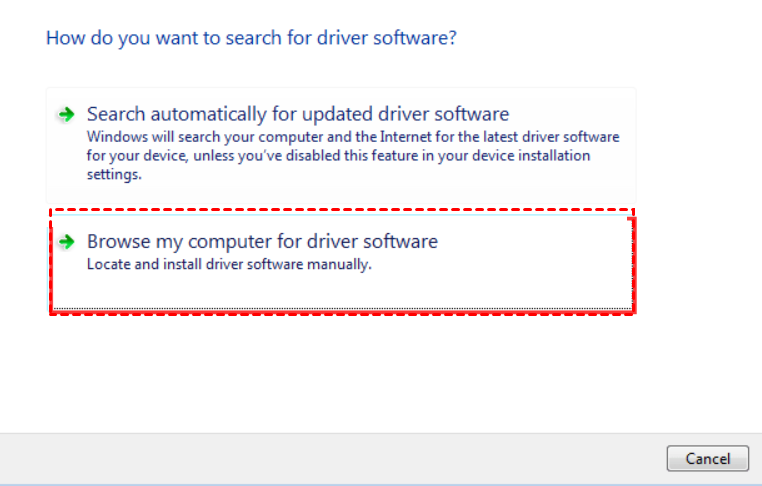 Step 5. Select Let me pick from a list of device drivers on my computer and click Next.
Step 6. Uncheck Show compatible hardware. Select Standard system devices in Manufacturer and select Volume manager for model. Then you can restart the system and try to connect again.
Method 3. Use an external monitor
You can also connect a monitor to your laptop. Thus you can remotely control the external monitor even when the laptop lid is closed.
Step 1. Prepare an external monitor.
Step 2. Identify the ports on your laptop. Your laptop might only have a few ports, so you need to purchase an adaptor to connect the monitor. Look for one of these kinds of ports on your laptop.
Step 3. Connect the monitor to your laptop.
Step 4. Press Win + P to show the Project option to change what's displayed on the external monitor.
Step 5. Change the Power settings with similar steps in method 1. Then you can remotely access the laptop and control it on the external monitor via remote desktop software like AnyDesk/ TeamViewer when laptop lid closed.
Method 4. Perform remote access via RDP
If you do not have an external monitor, you can access the laptop with RDP because RDP connection doesn't show screen on host, so it won't affect the connection when the lid is closed.
Note:
►Windows Home/Standard editions cannot use RDP as the server side; must upgrade to Windows Professional or Enterprise.
►If you want to connect RDP over the internet, you'll need to use a VPN or port forwarding.
Step 1. Open Windows Settings on the laptop and go to System > Remote Desktop, then turn on Enable Remote Desktop.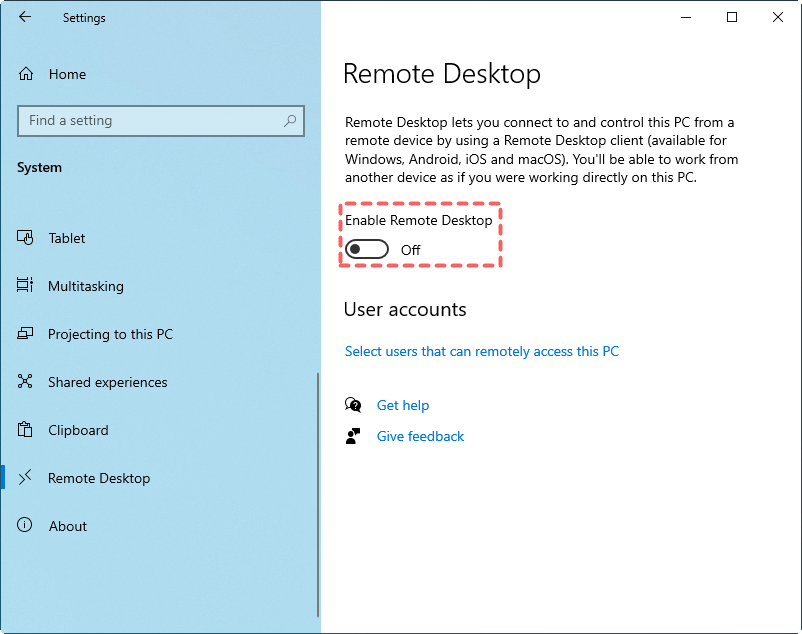 Step 2. Open the Control Panel, click System and Security > Windows Defender Firewall, select Allow an App or Feature Through Windows Defender Firewall on the left.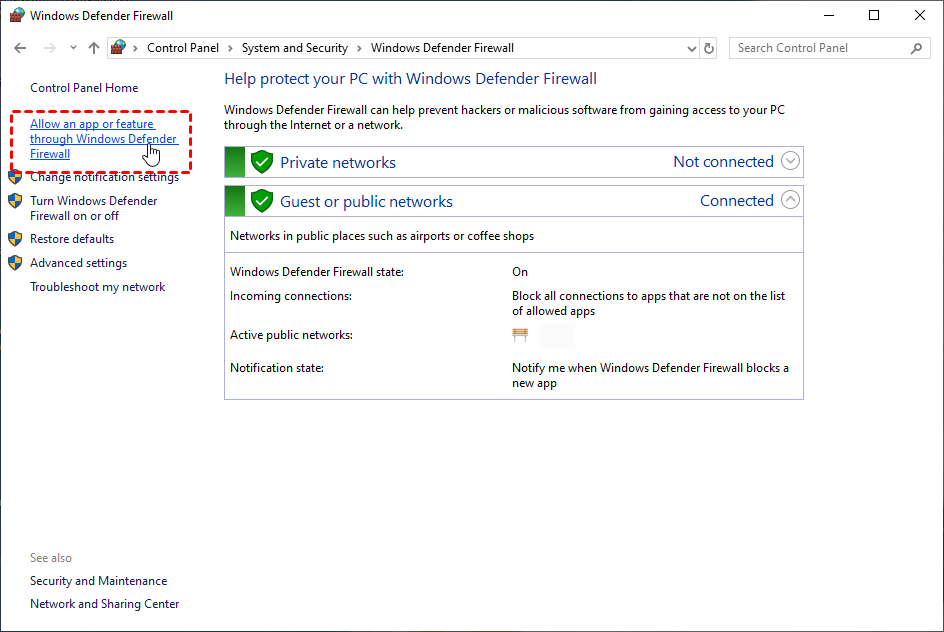 Step 3. Click Change settings, check Remote Desktop, and click OK.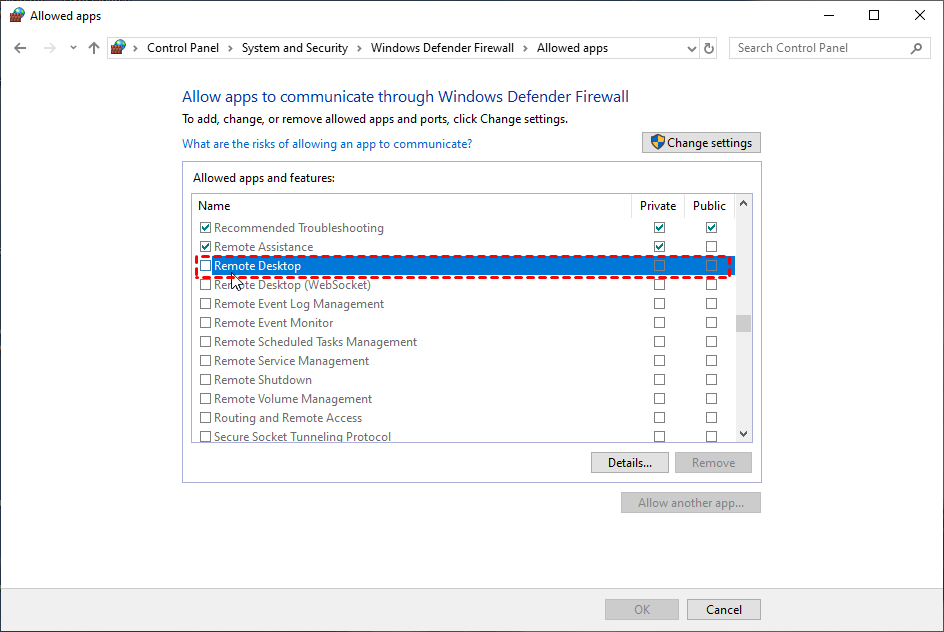 Step 4. On the client computer, press the Windows key and search for Remote Desktop Connection, then open it.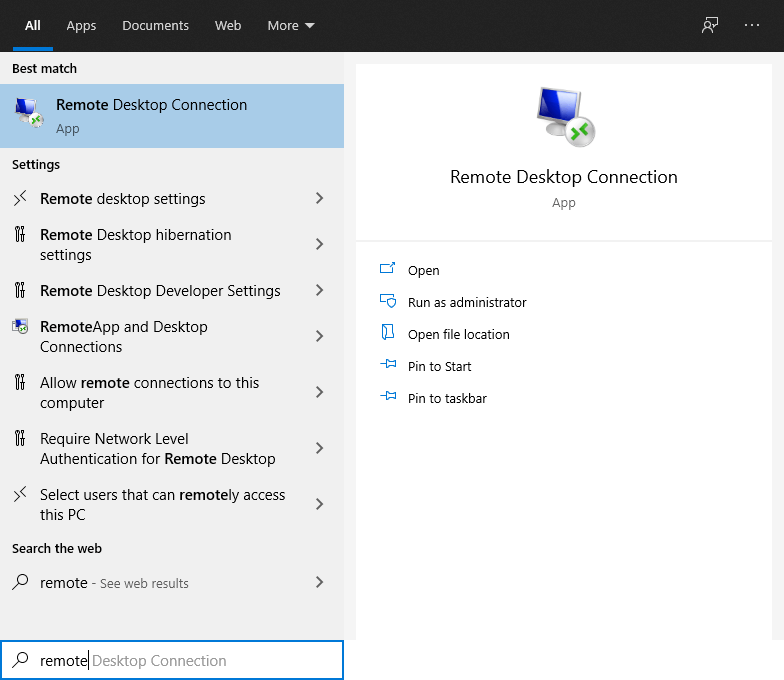 Step 5. Enter the IP address and username of the remote PC and click Connect.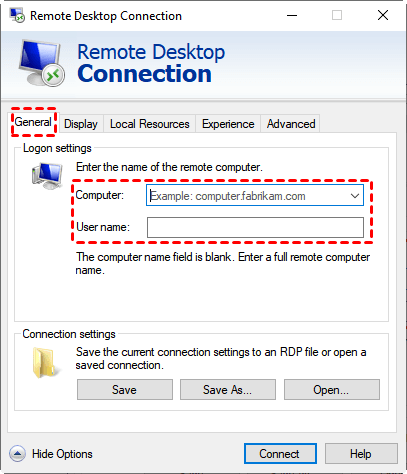 Bonus tip: How to remotely access an online laptop with one click
If you frequently access your laptop, we recommend using the best remote access software AnyViewer, which supports one-click remote control to improve your work efficiency and offers more free features than AnyDesk.
Features comparison between AnyViewer free and AnyDesk free:
| | | |
| --- | --- | --- |
| Features | AnyViewer free | AnyDesk free |
| Unattended remote access | √ | √ |
| File transfer | √ | √ |
| Concurrent sessions | √ | × |
| Multi-monitor navigation | √ | × |
| Remote reboot | √ | × |
| Real-time chat | √ | √ |
Download AnyViewer on your computers and give it a try.
See how to perform AnyViewer unattended access with simple steps:
Step 1. Start AnyViewer on the host computer, choose Sign up to create a personal account, and then log in.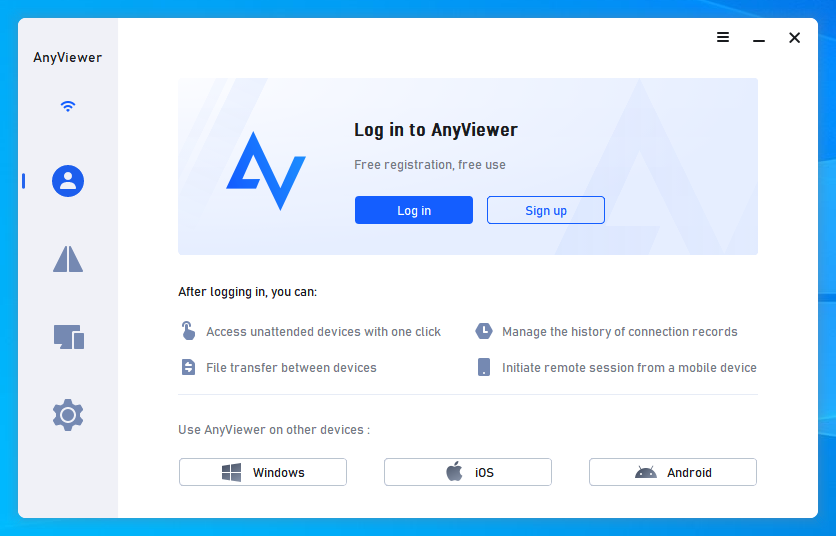 Step 2. Open AnyViewer on the client, then sign in using the same credentials. When you log in, the client computer will be assigned to the account immediately.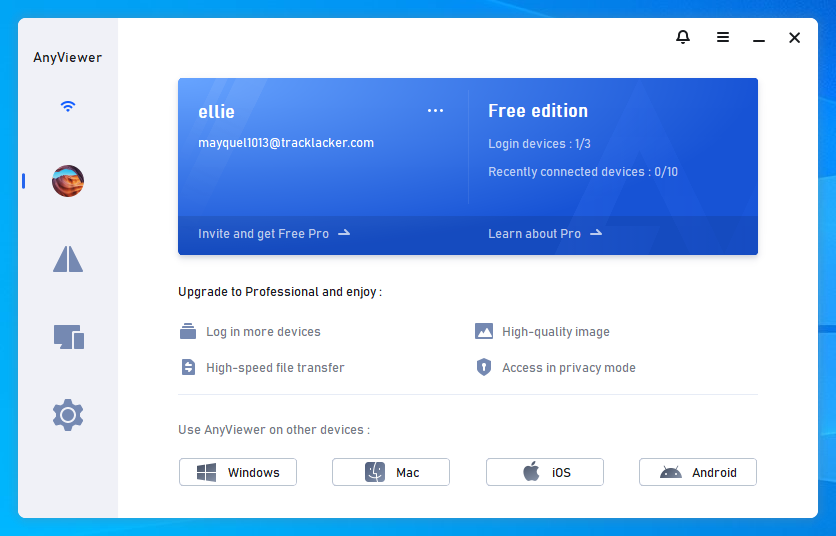 Step 3. Go to Device, select the device you want to connect, and click One-click control to start a connection.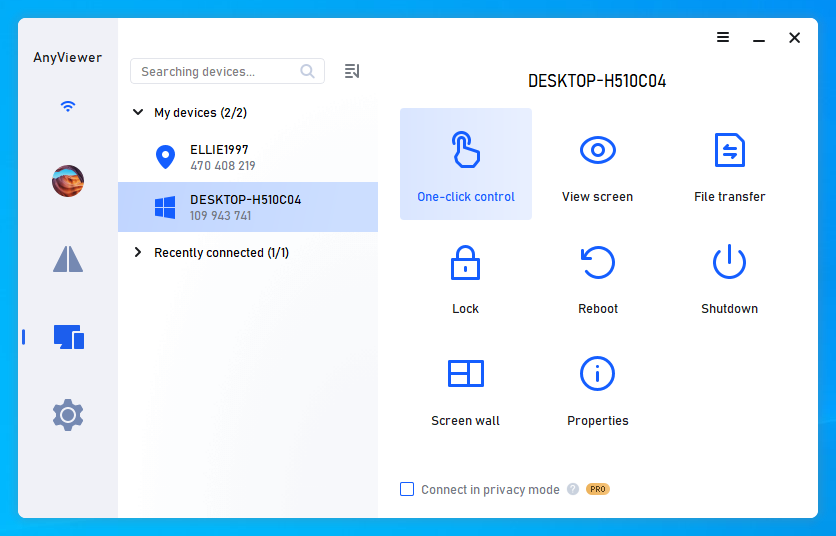 ►Tips: For users with over two computers, AnyViewer offers advanced plans to remotely control up to 10 devices at once and one-click control up to 100 computers.
The bottom line
This post introduced how to access a lid-closed laptop remotely. The methods above help you fix cannot use AnyDesk when laptop lid closed. Besides, we showed how to connect to your remote computer more easily using AnyViewer, which is worth trying due to its rich features.