Why am I stuck on connecting to AnyDesk network?
When I connect via AnyDesk, it shows Connection in progress. Please wait. After approx 1 minute, the screen freezes, and then 30 seconds later, I get an error: Connection Closed. The network connection was closed unexpectedly. Any suggestions would be appreciated."
- Question from Reddit
AnyDesk connection in progress please wait message always ends up with Connection Closed error: The network connection was closed unexpectedly. The error can be caused by many reasons, for example, the direct connection feature, the firewall setting, etc.
How to fix AnyDesk connection in progress please wait [3 solutions]
Here are three solutions you can try when AnyDesk showing connection in progress please wait.
Solution 1. Configure Firewall setting
An improperly configured firewall may result in a connection reset after some time. So you'll make sure you have the firewall properly configured.
Step 1. Navigate to System and Security > Windows Defender Firewall in Control Panel. Select Allow an app or feature through Windows Defender Firewall on the left pane.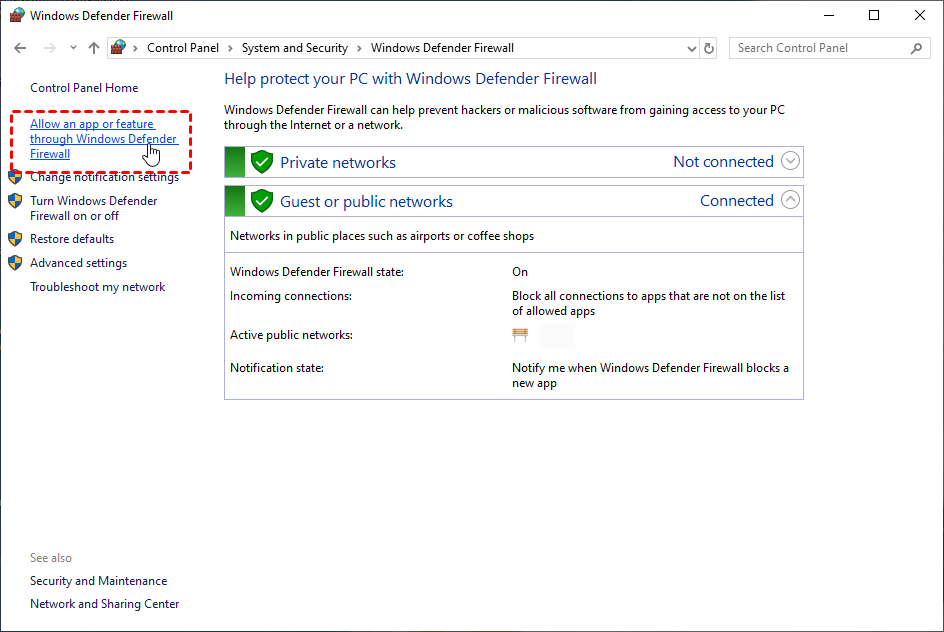 Step 2. Click Change settings, locate and tick AnyDesk, then click OK.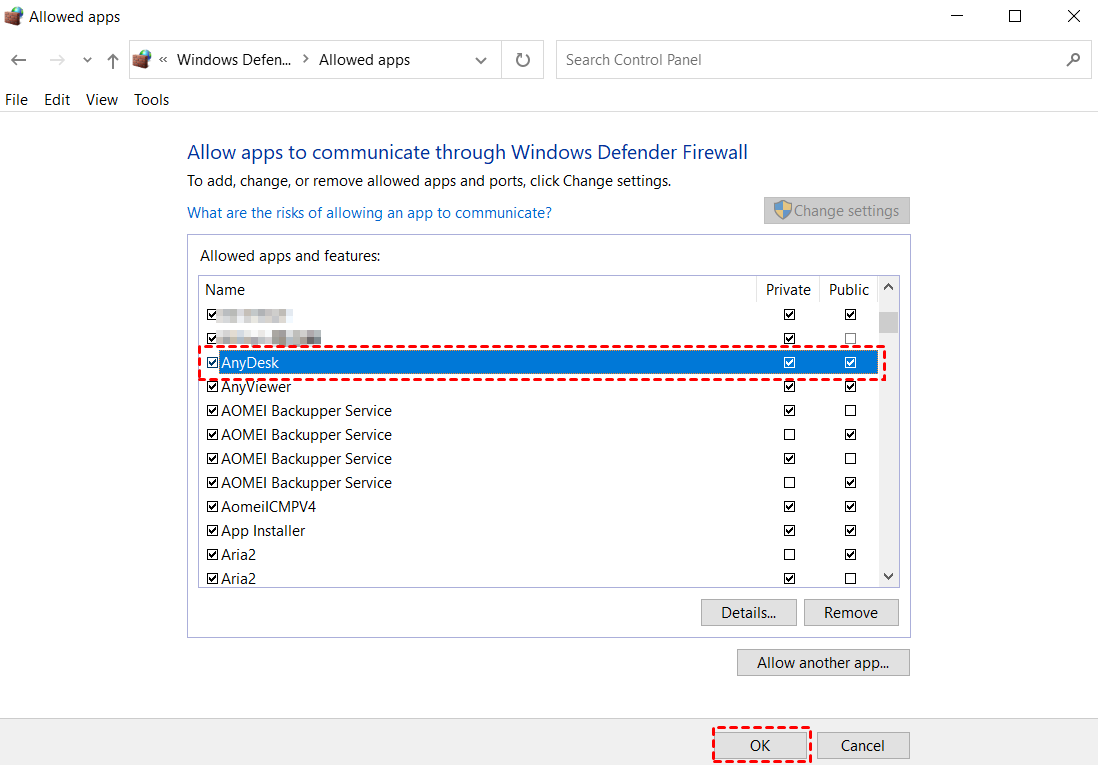 Solution 2. Disable Allow direct connection
The issue concerns the direct connection feature, which allows for a more responsive experience. It is recommended to go into your settings on the machine being connected to and disable the feature, meaning your input and output will be routed through their server. This may help fix this issue.
Step 1. Open AnyDesk on the remote device you wish to connect to and go to Settings.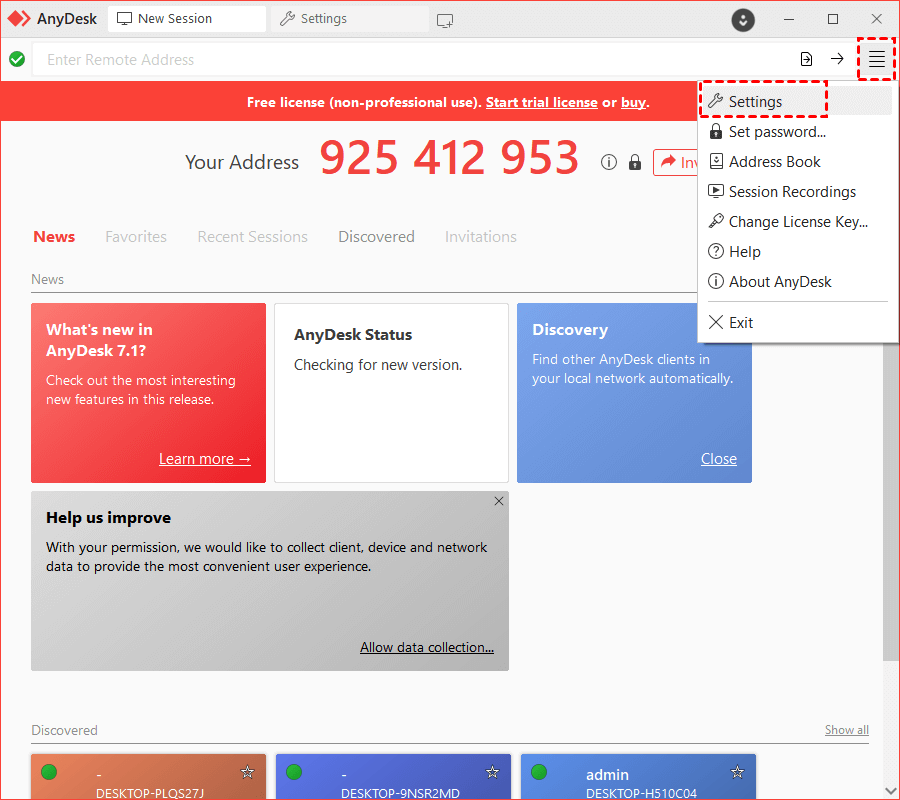 Step 2. Find Connection, and click Unlock Security Settings.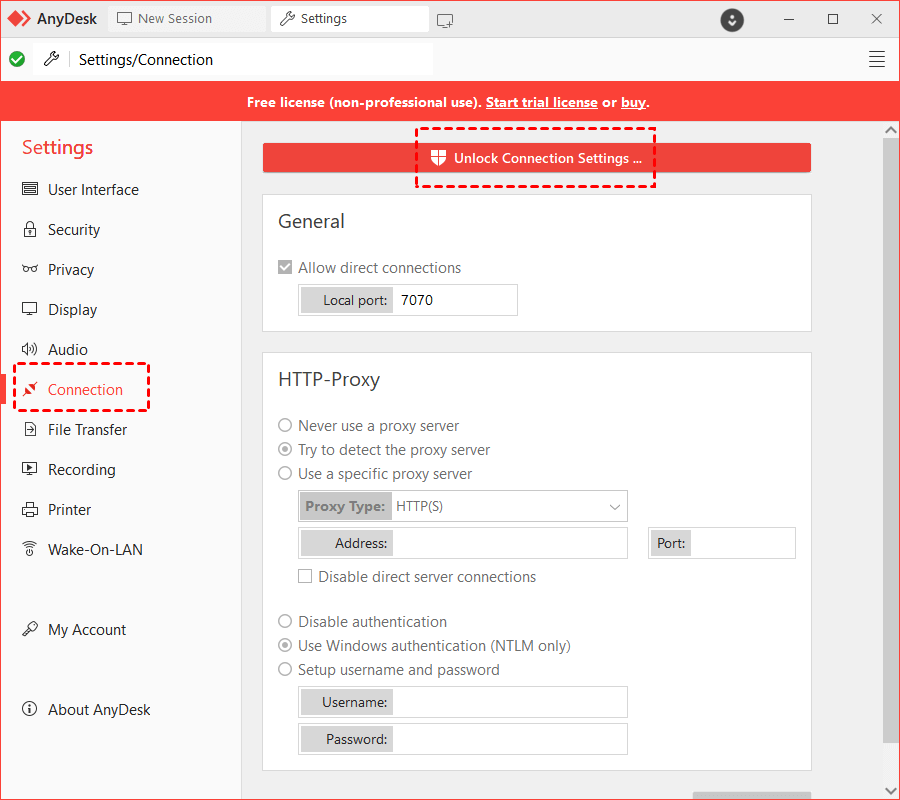 Step 3. Disable Allow direct connection.
Solution 3. Contact AnyDesk support
The final option is to contact AnyDesk support. You can contact AnyDesk for assistance by visiting the AnyDesk help page. Explain the whole event and your efforts to remedy the issue; this will help them better comprehend and assist you. Please attach the trace file to assist the support team in resolving the issue. The AnyDesk trace file can be found in the following locations:
Windows: %appdata%\AnyDesk\ad.trace
macOS: var/log/anydesk.trace
Linux: var/log/anydesk.trace
Bonus tip: Fast & stable AnyDesk alternative
Have you fixed the AnyDesk stuck on connection in progress issue after trying the above solutions? If not, would you like to try an AnyDesk alternative?
AnyVieweris the highly recommended AnyDesk alternative. It is a free remote desktop program providing fast and stable remote access services. It uses an improved connection technique that automatically connects to the best server for a faster and smoother remote control experience.
Furthermore, AnyViewer has a significant advantage over AnyDesk because it is free for personal and commercial use. If you're an AnyDesk free user, you'll know that AnyDesk charges for commercial uses, which means you can't use AnyDesk to connect to an office computer from home or provide remote support to a client. But you can do these with AnyViewer for free.
Step 1. Install and launch AnyViewer on both computers. Navigate to Log in and then Sign up (if you have previously signed up on the official website, you can log in directly).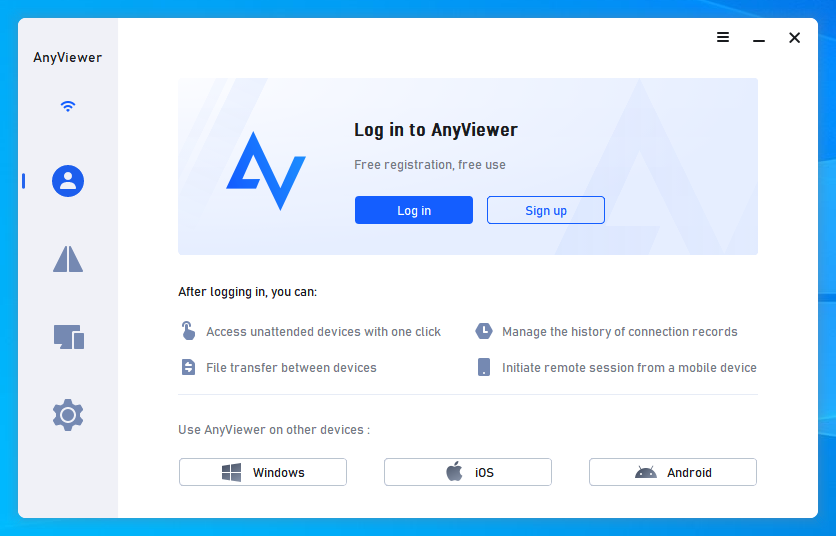 Step 2. Fill in the signup information and click Sign up to create an AnyViewer account.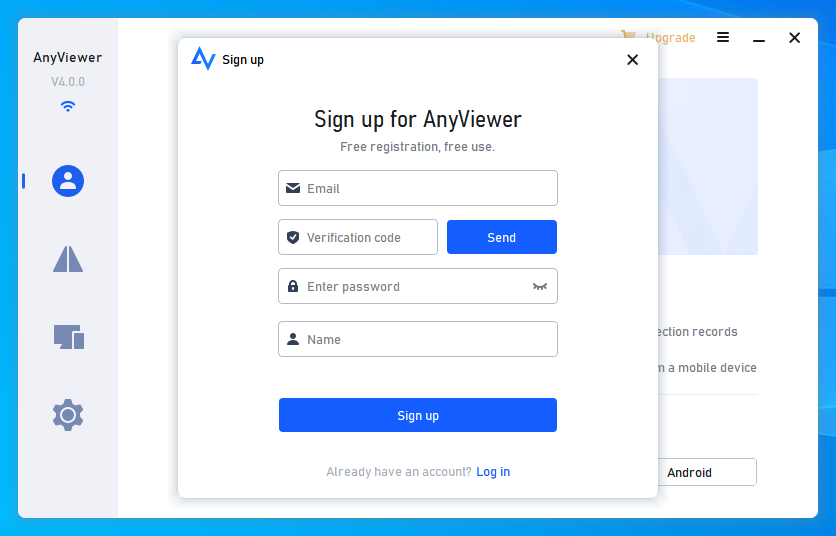 Step 3. Then you can see you successfully logged in to AnyViewer. Your device will automatically be assigned to the account you've logged in to.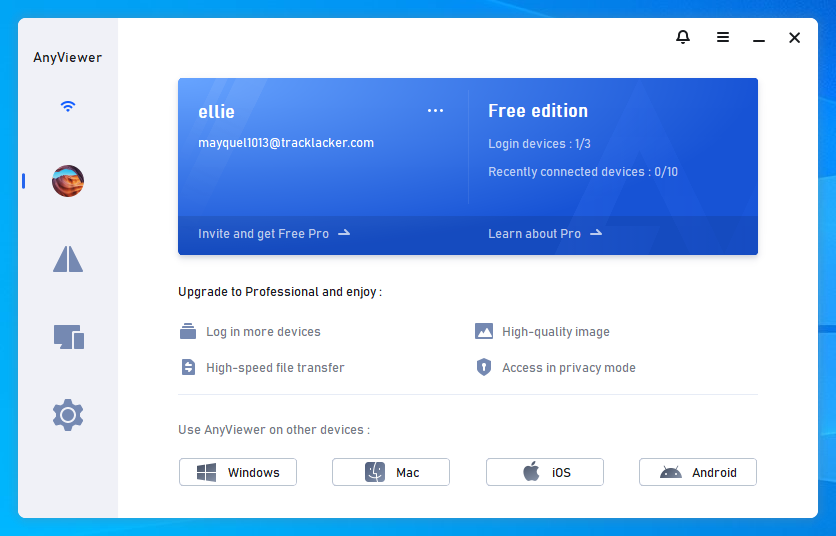 Step 4. Log in to the same AnyViewer account on the two computers. Then you can achieve a one-click connection by clicking One-click control after going to Device and clicking the computer that you want to access.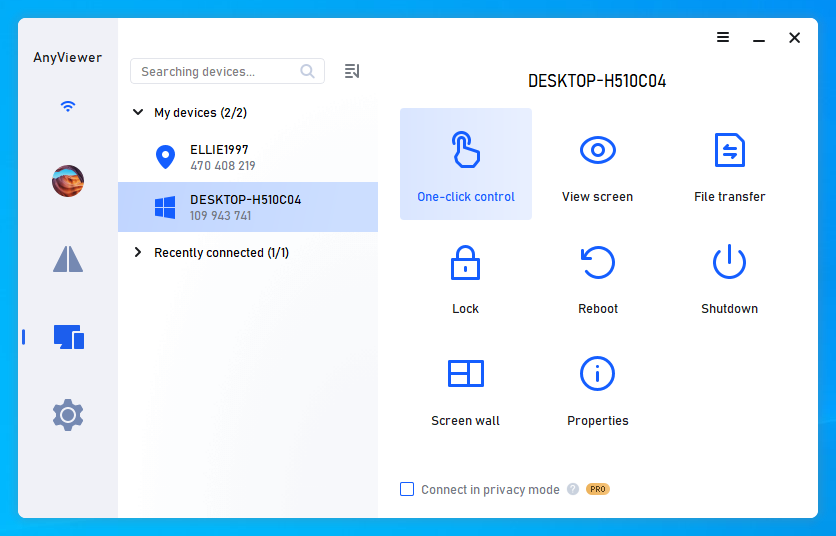 Note: If you can upgrade your account to a Professional or Enterprise plan, then you'll have more rights. You can assign more devices. Also, you can connect to another computer in privacy mode, which means you can black the screen and block the mouse and keyboard of the remote computer.
The bottom line
This post primarily introduces three solutions to fix the AnyDeskconnection in progress please wait. You can configure firewall settings or disable Allow direct connection. If you failed, you can email AnyDesksupport for help. But a quicker solution is to resort to an AnyDesk alternative, for example, AnyViewer. You can enjoy free, fast, and stable remote connections with it. Try it right now.