How do I use Remote Desktop over LAN?
How do I use the Windows built-in feature Remote Desktop Connection over LAN? I need a full tutorial."
- Question from Reddit
Remote Desktop Connection allows you to remotely access a computer over LAN and over the internet. The difference is that using Remote Desktop Connection over LAN doesn't require you to set up port forwarding. Let's see how to make this happen.
How to use Remote Desktop Connection over LAN
The whole Remote Desktop Connection setup process is a little bit complicated. So we divide it into the following 4 parts.
Part 1. Checking the permission of remote connections
Step 1. On the host computer, press Win + R, input "sysdm.cpl" and press Enter.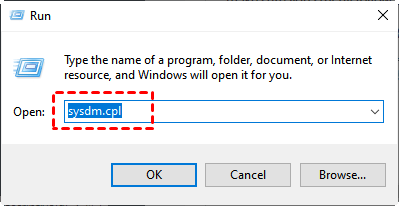 Step 2. Go to the Remote tab, and ensure that "Allow remote connections to this computer" is checked. And then click OK.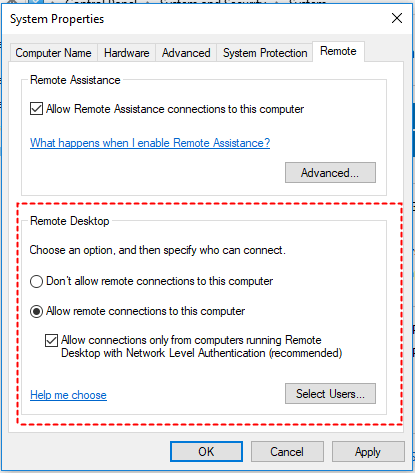 Part 2. Changing the Windows Firewall settings
Step 1. On the host computer, select: Control Panel > System and Security > Windows Defender Firewall.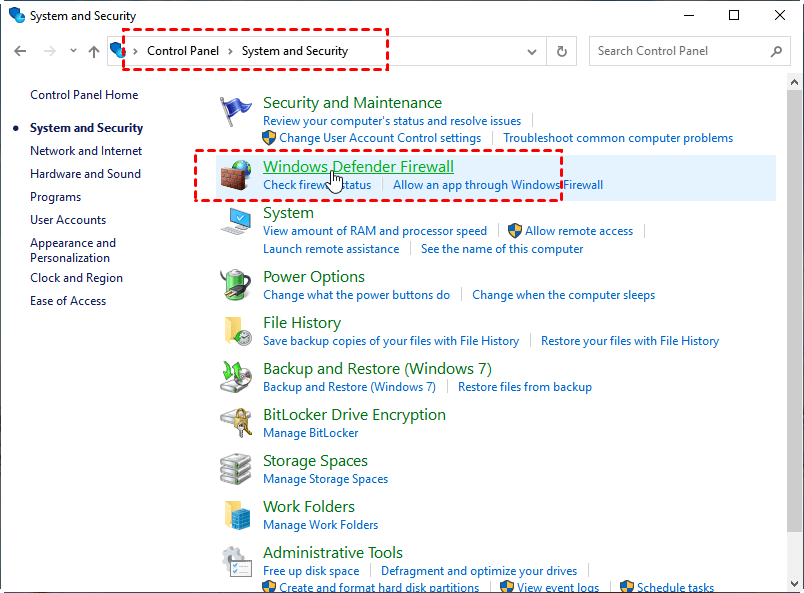 Step 2. Click Allow an app or feature through Windows Defender Firewall on the left navigation.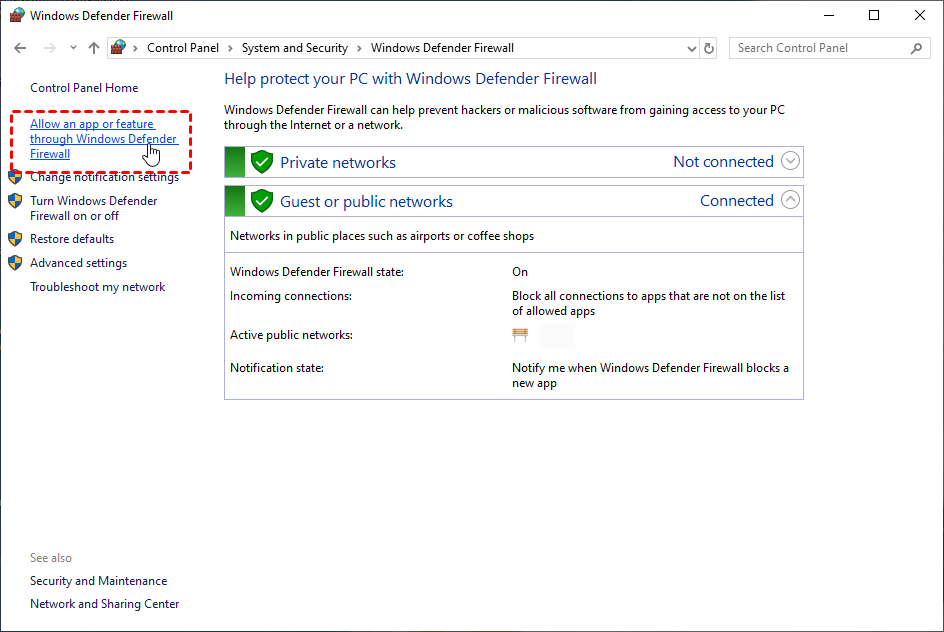 Step 3. Check Remote Desktop and hit OK.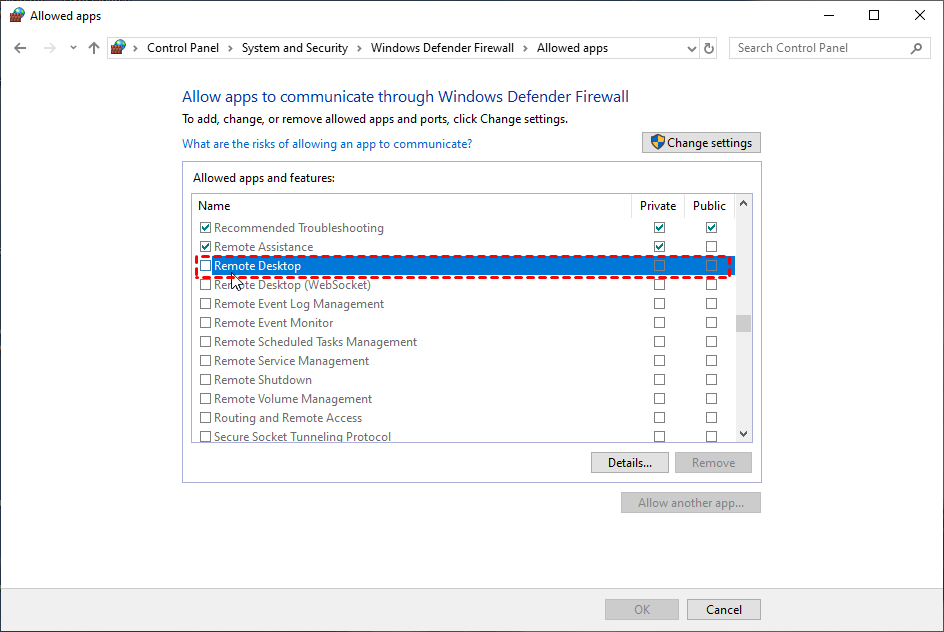 Part 3. Assigning a static IP address
The IP address in the local network is another thing we require. Later, we can configure the client computer using the IPv4 address. However, the router has set this IP and it is not the public IP address. In the majority of local networks, it varies each time a PC connects to the network. Therefore, Remote Desktop Connection won't always work. Therefore, we're going to give this PC a Static IP Address.
Step 1. To launch Command Prompt, press Win + R again, type "cmd," and press Enter. To get the IP for Remote Desktop, type "ipconfig" and hit Enter. You can now see a collection of IP addresses.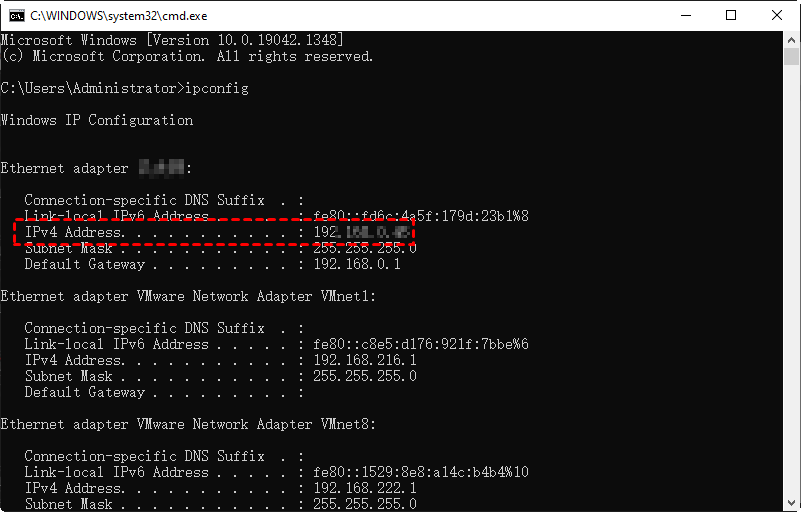 Step 2. Click Start and then click Settings. Find Network & Internet and then click it.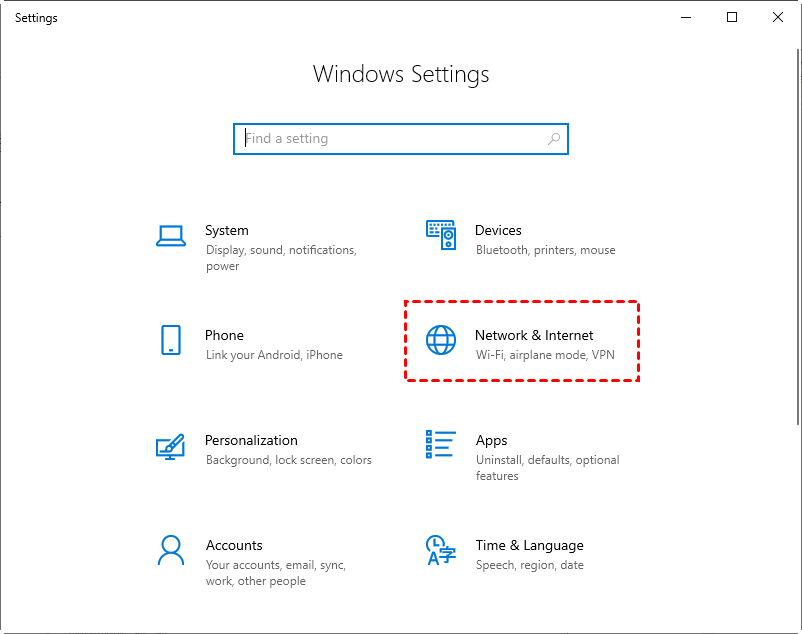 Step 3. On the Network & Internet interface, find Advanced network settings, and click Change adapter options below.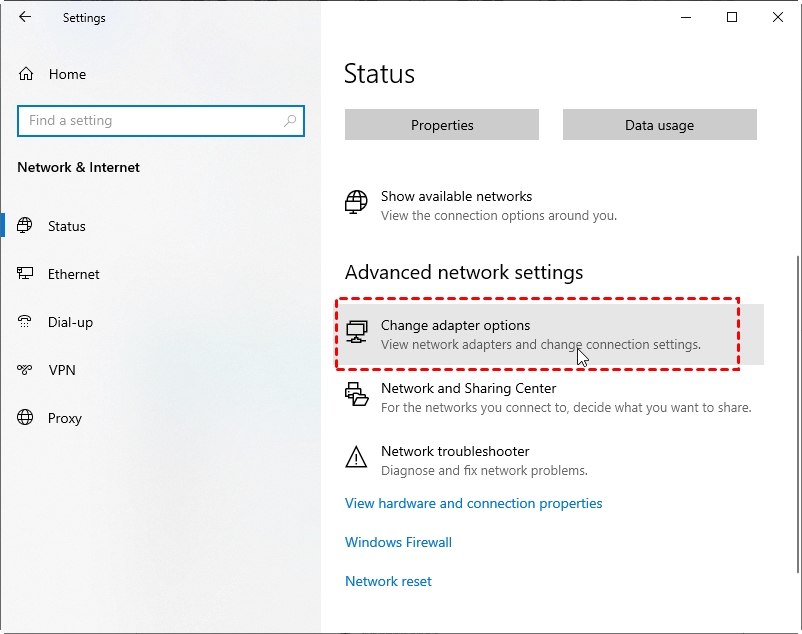 Step 4. Right-click your network and then click Properties.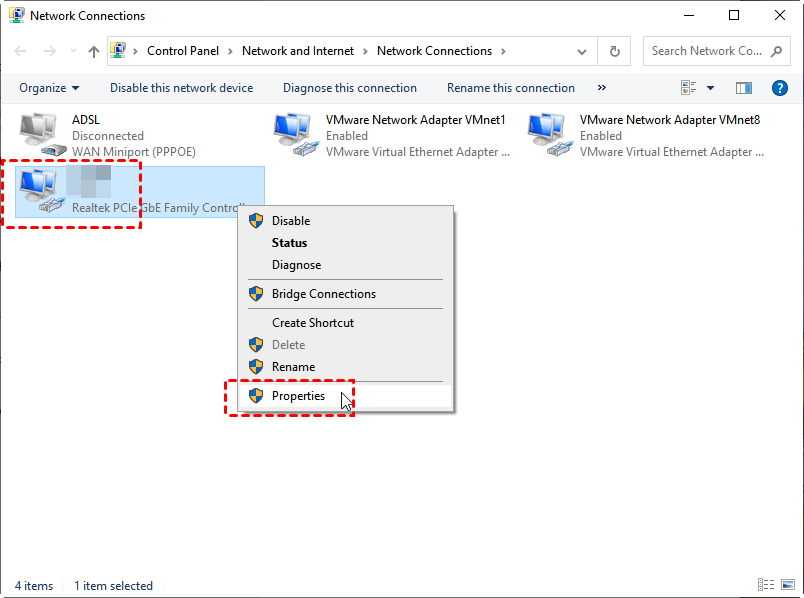 Step 5. Tick Internet Protocol Version 4 (TCP/IPv4), and click Properties.
Step 6. Turn on Use the following IP address in the General tab, and change the IP address to a Static IP address. For example, if your router IP is 192.168.0.1, your usable IP is from 192.168.0.2 to 192.168.0.254. You can use 192.168.0.45 as your Static IP.
Set the Subnet mask to the default values, 225.225.225.0.
Set the Default gateway to the Default Gateway address noted down above.
Then turn on Use the following DNS server addresses, set the Preferred DNS server to the same Default Gateway address, and set the Alternate DNS server to Google DNS, 8.8.8.8.
Click OK to apply changes.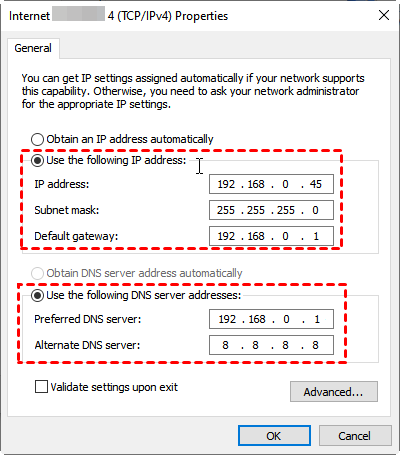 Part 4. Getting the remote PC name
Open the Command Prompt again, and type in "query user" to get the PC name.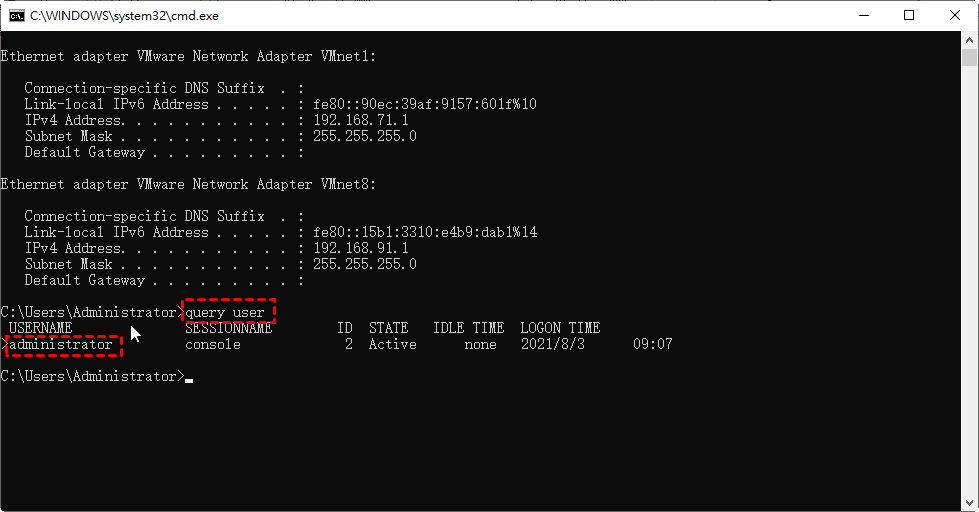 Part 5. Gaining access to the remote desktop
Now everything is ready. You can start to access the remote computer. Let's see how to use Remote Desktop on local network Windows 10, 11.
Step 1. On the client computer, press Win + R, and type "mstsc" in the Run Dialog box to open the Remote Desktop Connection.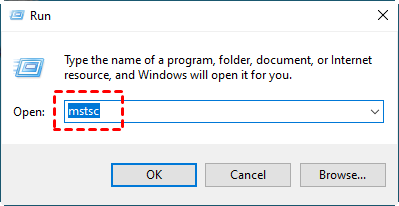 Step 2. Click Show Options, type in the IP address and name of the host computer and then click Connect.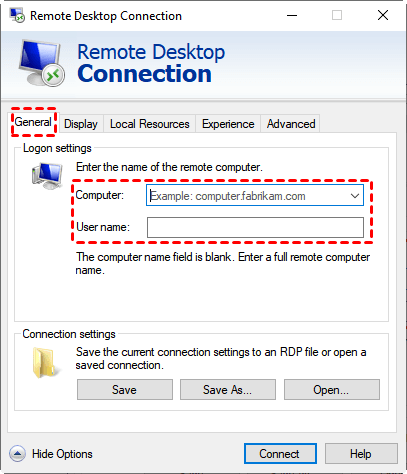 Step 3. Input the password of the client computer in the pop-up window, and press OK.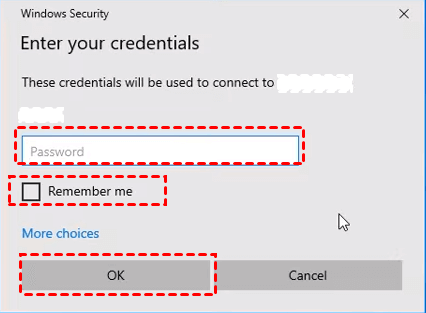 Bonus tip: Connecting Remote Desktop over internet
Connecting Remote Desktop over internet requires an additional step, port forwarding. You'll have to switch port 3389 to the IP address of your computer in your router, and then connect to the public address of your router specifying this port.
Step 1. Enter "what is my ip" into the search bar of the browser, then write down your public IP address (not to share it with anyone else in case of security issues).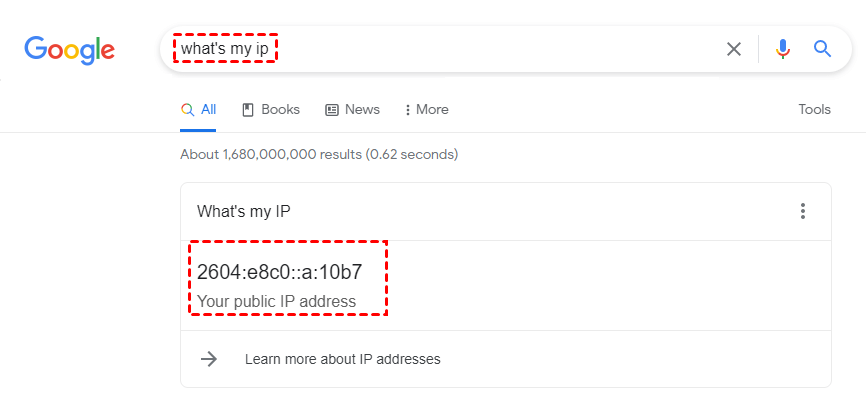 Step 2. Enter the IP address of your router in a web browser once it is open. Then a privacy warning will appear. To proceed, select Advanced > Continue.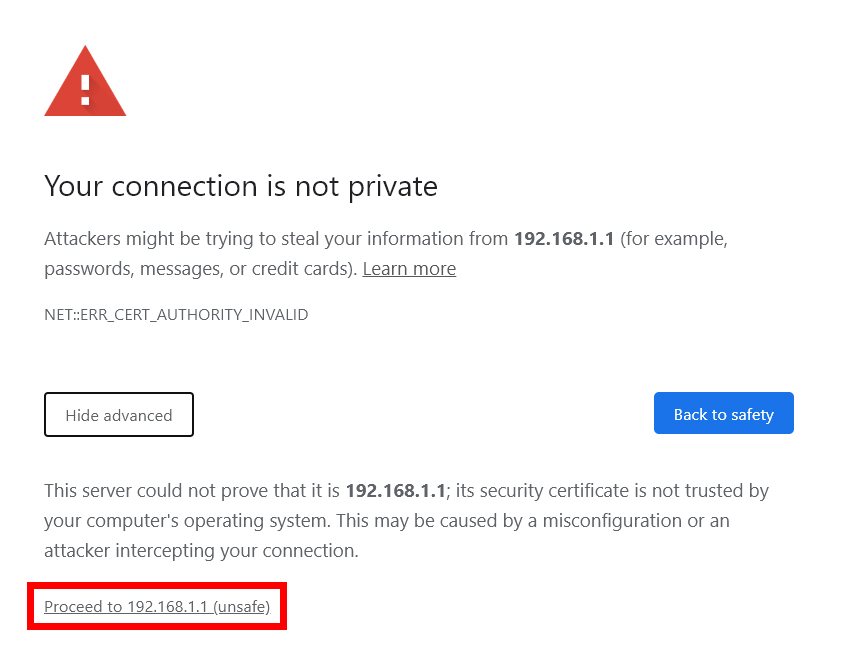 Step 3. Enter the username and password for your router in the box, then click Login.
Step 4. From the left pane, select Port Forwarding/Port Triggering. To add a new port forwarding rule, click Add and select Add Custom Service.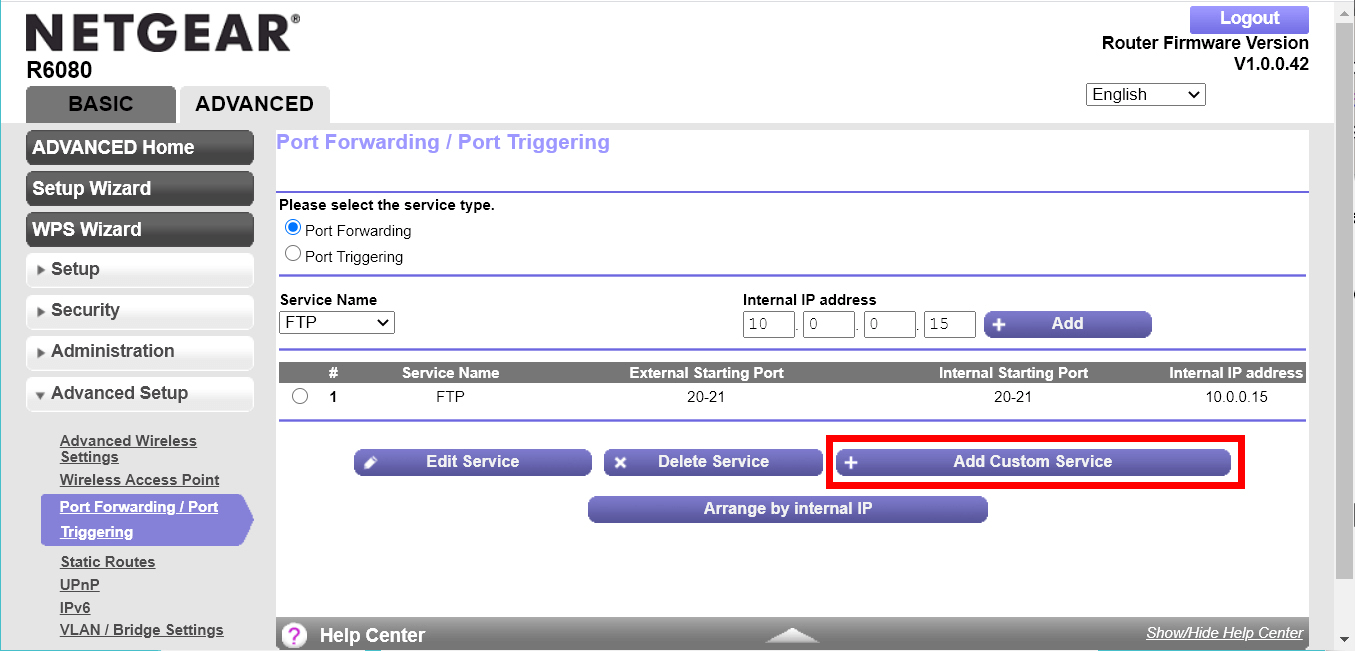 Step 5. In the Port Forwarding interface, choose the port you want to forward (if you are unsure of the protocol being used, choose TCP/UDP or Both under Service Type). Click apply after selecting the IP address of the device you want to port forward.
Step 6. Follow the same steps on how to use Remote Desktop Connection over LAN, you can connect to a remote desktop over the internet now.
An easier way to access remote desktop over LAN & over internet
It is recommended to use the free remote access software AnyViewer to access remote desktops over LAN and over internet. It is easy to set up. Even if the remote computer is not in the local network, you can access it directly with AnyViewer. No more complicated port forwarding process.
Besides, AnyViewer is perfectly compatible with Windows Home and Windows Standard editions, which don't support Remote Desktop. This is another reason that makes AnyViewer the best Remote Desktop alternative.
Step 1. Install and run AnyViewer on both of your computers. Navigate to Log in and then Sign up on the Controller computer (if you have already registered on the official website, you can log in directly).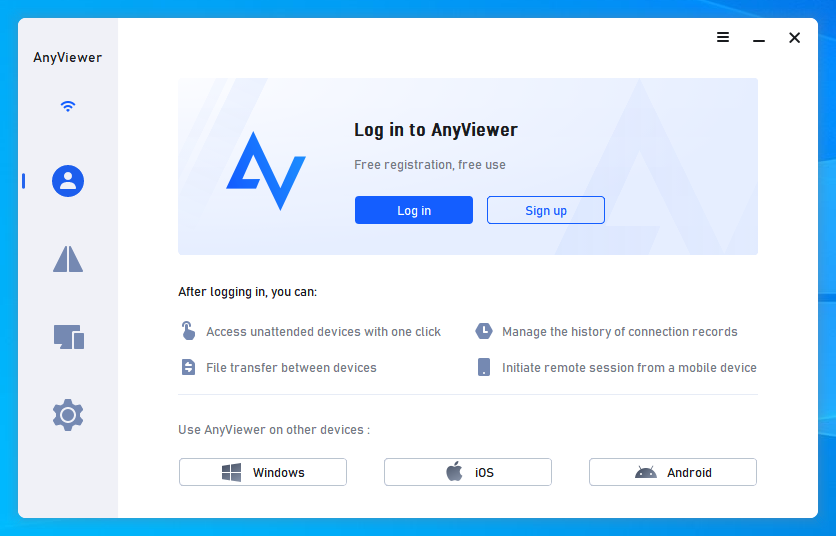 Step 2. Fill out the sign-up form.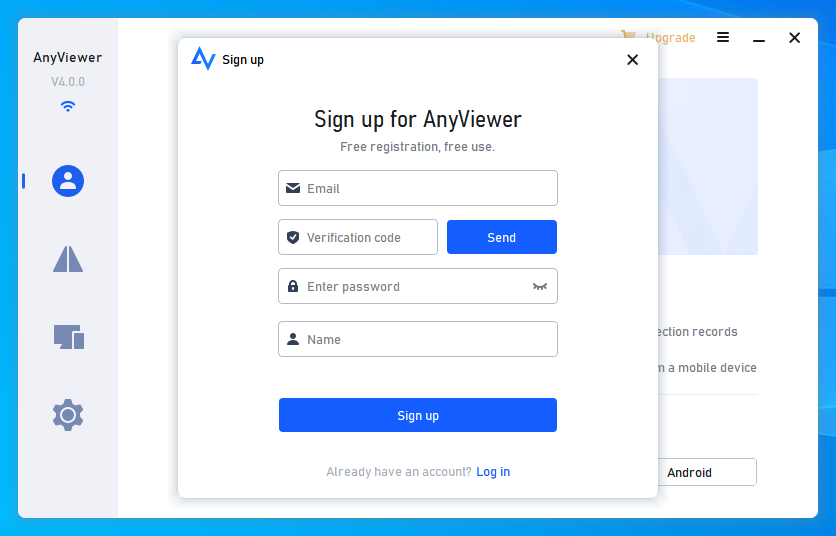 Step 3. You should now see that you have successfully logged into AnyViewer. Your device will be assigned to the account to which you have logged in automatically.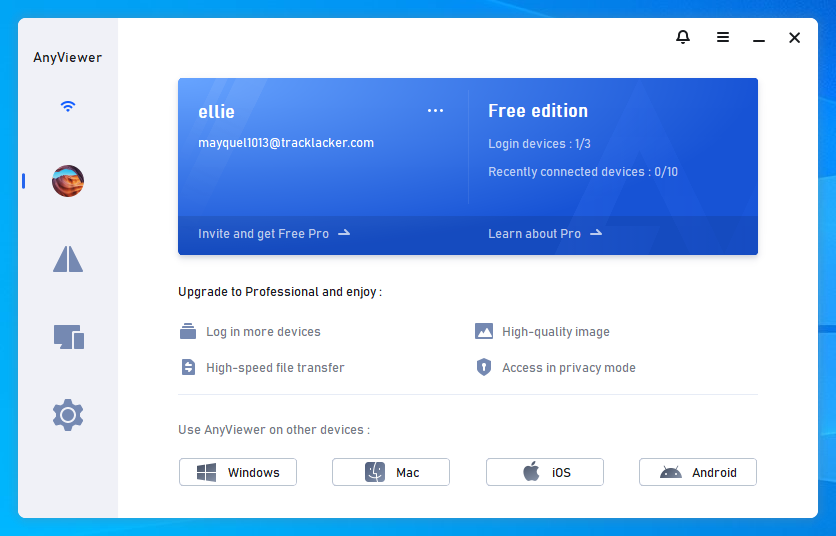 Step 4. Log in to the same AnyViewer account on the two devices, then you can click One-click control to achieve a direct connection, click View the screen to see another's screen, or click File transfer to share files between computers.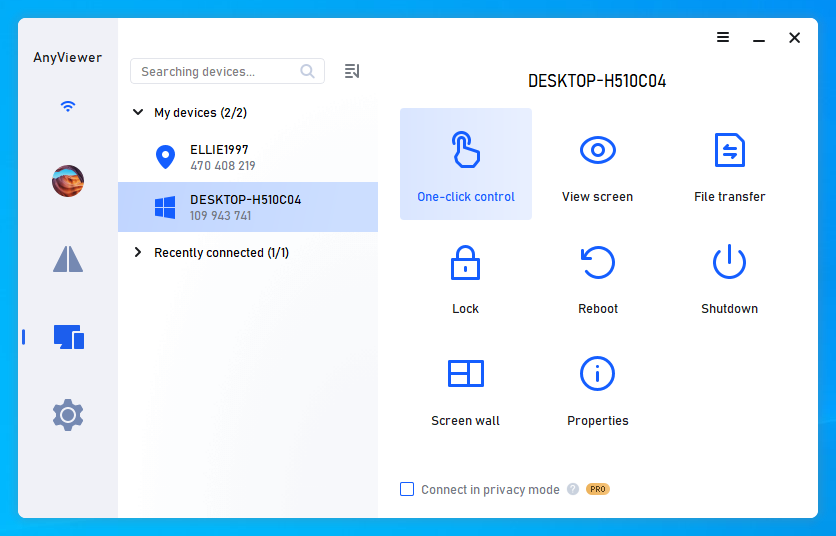 Notes:✎...

Additionally, you can change your account's plan to a Professional or Enterprise one. What a business or professional plan can provide for you is:

More devices will be allowed to assign to the same account for unattended remote access.
More connection channels for more devices to be able to start remote connection at the same time.
One device can connect to more devices simultaneously.
Black the remote PC screen and disable the remote keyboard & mouse click to protect privacy.
Transfer 1TB files at 10 MB/s.
The bottom line
This post primarily introduces how to use Remote Desktop Connection over LAN and over the internet. Besides, it also provides you with an easier way to access remote computers from anywhere. Try AnyViewer right away.