Invalid destination address: Cannot connect to AnyDesk using the address shown
When I try to connect using AnyDesk to my Windows laptop using the address displayed on it, I get 'Invalid destination address: The address you have entered is invalid'.Any ideas? Thanks in advance."
- Question from Reddit
AnyDesk is a remote desktop software free for personal use with no session time limit. When connecting to a device, you may see AnyDesk" Connection in progress. Please wait." message. Then it ends up with an "Invalid destination address: The address you have entered is invalid". This error happens to both PC and mobile devices. Don't worry. Let's explore the solutions.
How to fix "The address you have entered is invalid" AnyDesk [4 solutions]
You can try the following four solutions to fix "The address you have entered is invalid" AnyDesk.
Solution 1. Check for typing errors
As the message shows, the quickest solution how to fix invalid destination address is to check for any typing errors, for example, wrong numbers and unnecessary spaces. If there is no typing error, but you still can't connect with the ID, you can try to connect with the alias.
Solution 2. Run AnyDesk as administrator
The second solution is to close AnyDesk completely and run it as administrator. That will allow it to pass the Windows Firewall correctly.
Exit AnyDesk entirely and then find AnyDesk on your desktop. Right-click it and then choose Run as administrator.
Solution 3. Contact AnyDesk support
You can also contact AnyDesk support for help. Visit the AnyDesk help page and explain the whole event and your efforts to remedy the issue; this will help them better comprehend and assist you. Please attach the trace file to assist the support team in resolving the issue. The AnyDesk trace file can be found in the following locations:
Windows: %appdata%\AnyDesk\ad.trace
macOS: var/log/anydesk.trace
Linux: var/log/anydesk.trace
Solution 4. Resort to an AnyDesk alternative
The final solution is to try an AnyDesk alternative, for example, AnyViewer. It is the most highly recommended AnyDesk alternative.
AnyVieweris a free remote desktop program providing fast and stable remote access services for Windows, iOS, and Android. It also has a one-click control service; you don't need to enter any device ID; just with one click, you can achieve unattended remote access without any error.
Step 1. Launch AnyViewer after downloading it to both machines. Go to Sign up and then Log in on the Controller computer (you can log in directly if you have previously registered on the website).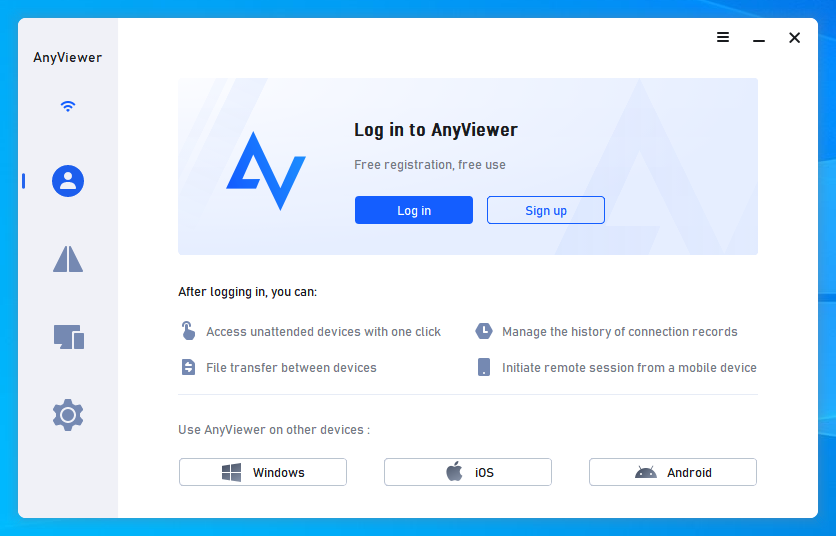 Step 2. Fill in the signup information.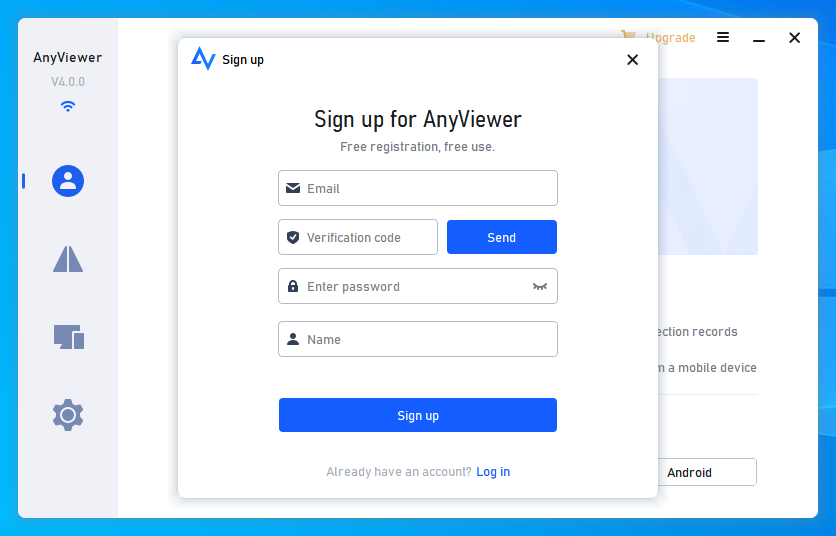 Step 3. The account you've logged in to will be automatically assigned to your device.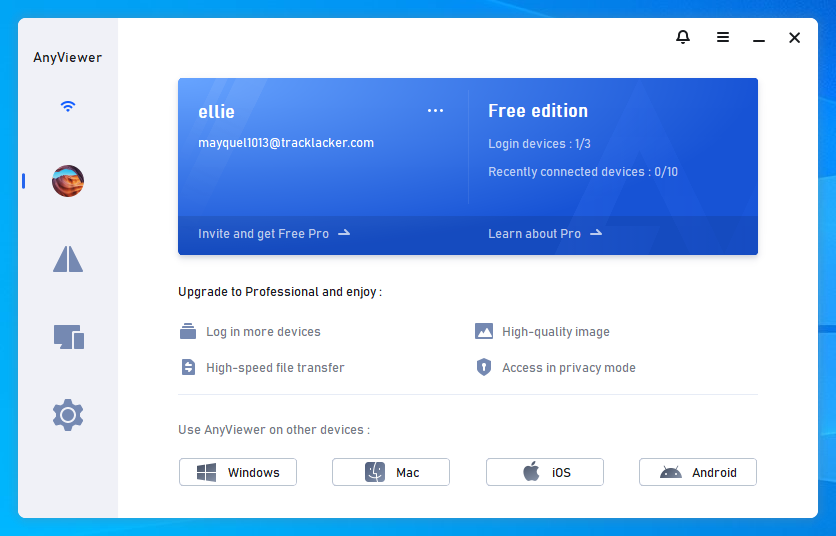 Step 4. A direct connection can be established by selecting One-click control.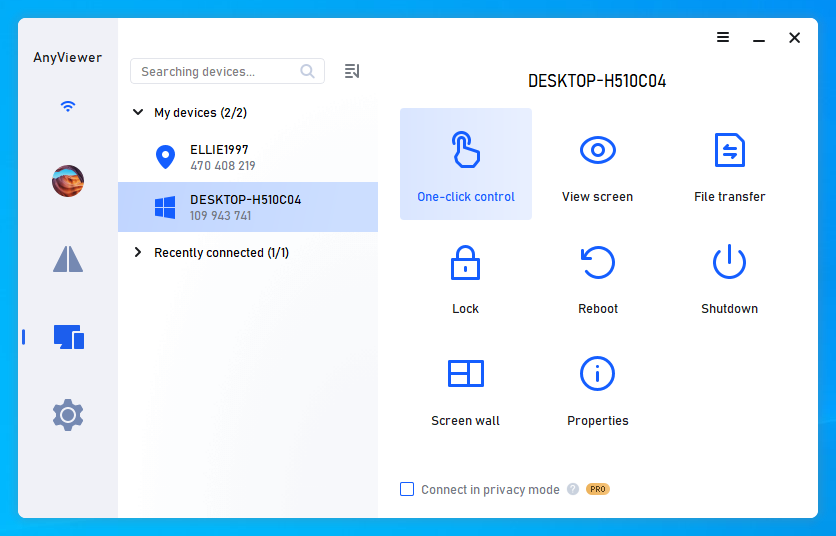 Notes:✎...

Additionally, it is recommended to change your account's plan to a Professional or Enterprise one. What a business or professional plan can provide for you is:

More devices will be allowed to assign to the same account for unattended remote access.
More connection channels for more devices to be able to start remote connection at the same time.
One device can connect to more devices simultaneously.
Black the remote PC screen and disable the remote keyboard & mouse click to protect privacy.
Transfer 1TB files at 10 MB/s.
The bottom line
This post primarily introduces four solutions to fix the "The address you have entered is invalid" AnyDesk error. It would be best if you started by looking for typing mistakes. If there are no typing mistakes, make sure you run AnyDesk as administrator. If the problem still exists, try to contact AnyDesk support for help. If these methods aren't helpful, the final solution is to try the best AnyDesk alternative, AnyViewer, which provides the most convenient way to access a computer remotely.