Remote network access overview
Companies increasingly require the capacity to access resources—whether apps, files, servers, or other resources—across a network. Employees now also need this ability to accesswork files from anywhere. This skill, called remote network access or remote access, has become immensely more significant nowadays.
This post will cover remote network access definition, protocols, and types. Moreover, we will discuss network-based remote access tools. Let's get going.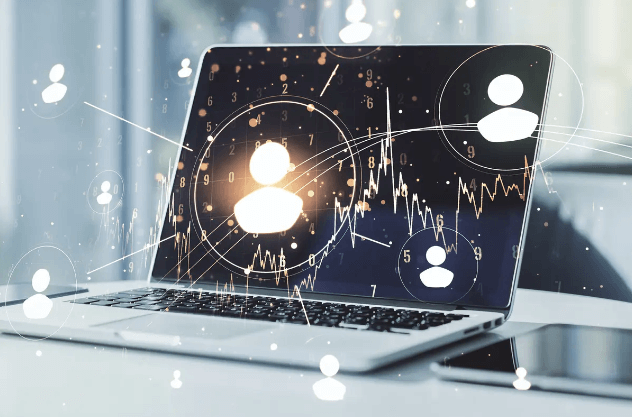 What is remote network access?
Remote network access refers to accessing various network resources, such as files, applications, desktops, and servers. The network comprises the local area network (LAN) and the wide area network (WAN). With remote network access, users can access resources and perform computer-related tasks anywhere, even worldwide.
How does remote network access work?
Remote network access works through alot of components. When a user access data or launch a remote desktop, all the members operate on software, hardware, and the network to function.
6 common types of remote network access protocols
Performing remote network access may apply one or more remote network access protocols. Let's talk about the most common ones.
Point-to-Point Protocol (PPP)
PPP is a direct communication protocol. It can operate via various network communications channels, such as phone lines, serial cables, cellular networks, fiber optic lines, SONET, ISDN, and others.
PPP enables the communication between two computer systems situated in different locations. It can also be utilized by an Internet Service Provider (ISP) to send IP packets between two modems.
Point-to-Point Tunneling Protocol (PPTP)
PPTP is a remote network access protocol based on PPP that is used for VPNs. It is not suggested for businesses because it does not provide encryption or authentication.
Internet Protocol Security (IPSec)
IPSec is a set of security protocols that safeguard data transfer over public networks such as the Internet. It supports features like encryption, data integrity, and authentication. It secures the VPN connection for remote device access and is frequently used with VPN tunneling protocols like L2TP.
IPSec can be incredibly secure if properly configured but also quite complicated. For example, workarounds are required to make it compatible with a NAT firewall. If you are going to deploy an IPSec-enabled solution in business, we recommend testing for interoperability with the current solutions you wish to apply with it.
Remote Desktop Protocol (RDP)
RDP protocol makes it possible to access a Windows system remotely. Remote workers frequently use it to access files and applications on their work PCs. Also, tech support employees often use it to establish a Remote Desktop Connection to troubleshoot end-user devices.
RDP has several functions. You can control a remote device as if you were physically using it. You can also copy and paste content between remote and local sessions, print on local printers from a remote session, etc.

Layer Two Tunneling Protocol (L2TP)
L2TP is also used for VPNs, similar to PPTP. It is significantly more secure than PPTP since it encrypts the control data. It does not, however, encrypt the content itself. It is typically combined with IPSec since it offers the necessary security.
Serial Line Internet Protocol (SLIP)
SLIPis an old UNIX protocol that is still commonly used today. It can transmit TCP/IP over serial connections. However, it limits in terms of advanced features like error checking and packet addressing. For this reason, alternative protocols have supplanted it and made it obsolete.
3 common types of remote network access
The following three different types of remote access are in widespread use today.
Remote access to desktops
Remote access to desktops refers to accessing any operating system running on a distant device. With remote access, for example, a user in London can interact with a PC in Paris as if it were running locally.
To remotely access a desktop over the Internet, you can use the Windows RDP protocol or third-party remote desktop software.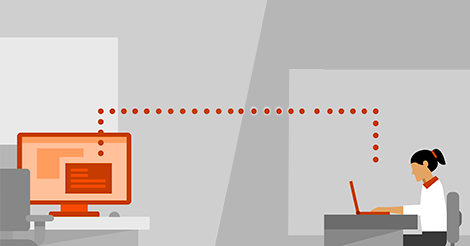 Remote access to applications
Remote access to applications is similar to remote access to desktops. However, the user only accesses a single application rather than the entire desktop. For example, users can set up RemoteApp to remotely control Windows-based apps without taking control of the computer.
Remote access to files
Remote access to files is widely used in businesses. Not every business requires remote access to applications or desktops. You may occasionally want to access work files only. In this case, a VPN solution is preferable to RDP or other solutions. This is because VPNs provide secure connections for remote network access to files, even when done via the Internet.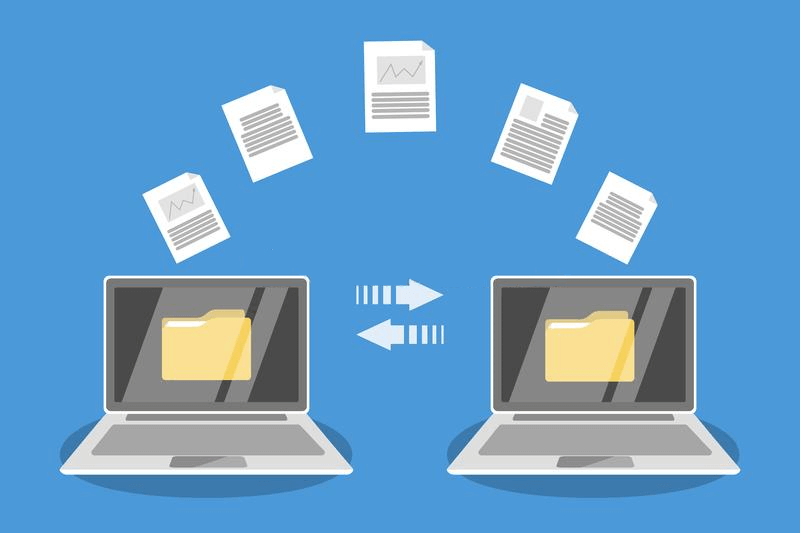 Recommendation: Professional remote network access tool worth considering
While selecting remote access services, you may consider security, ease of use, and features. The reliable remote desktop software AnyViewer could be the best solution in this case. It is easy to set up and incorporates all the remote access capabilities, such as unattended remote access, file transfer, simultaneous multiple sessions, instant chat, and so on. It runs on several platforms, including Windows, iOS, and Android, which means you can also access and run Windows apps on Android or iOS devices.
You can download AnyViewer on your devices and start a remote session with simple steps!
Step 1. Start AnyViewer on the host computer that will receive remote control. Click Sign up for registration.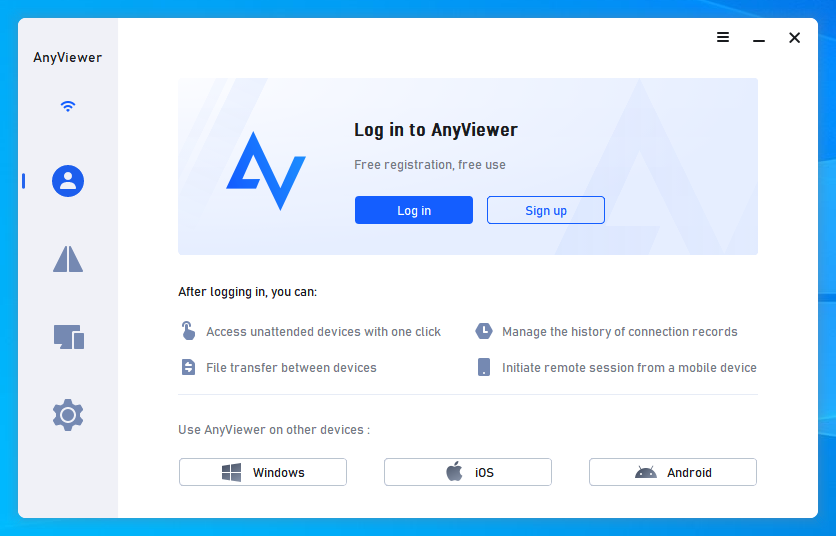 Step 2. Input the details to complete Sign up.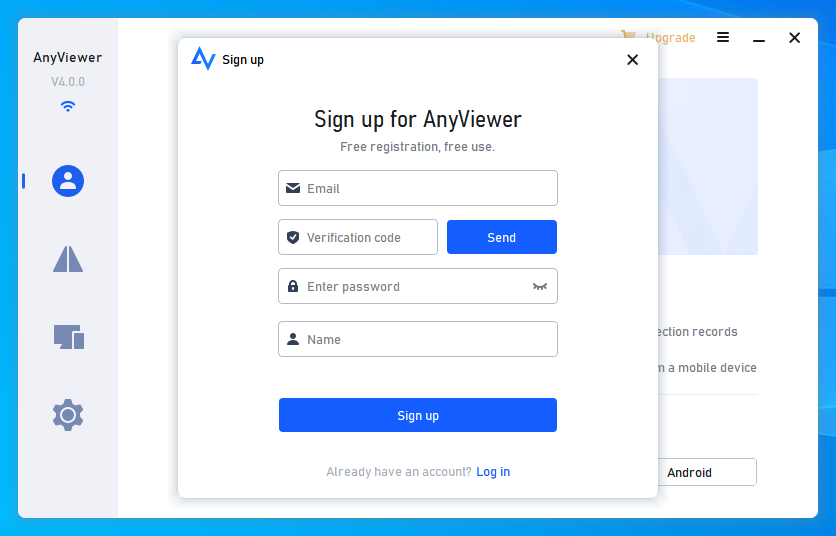 Step 3. Start AnyViewer on the client computer will start the remote control and log in to the same account as on the host computer.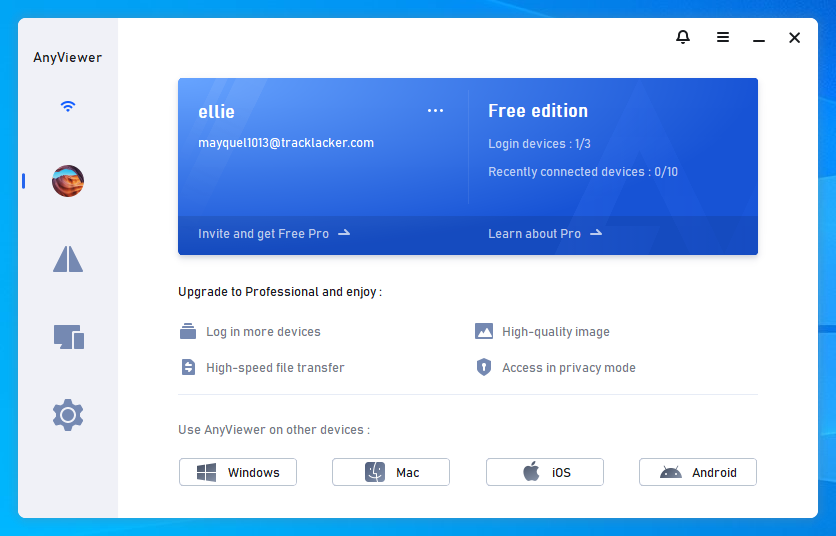 Step 4. Go to Device. Click the host computer you want to take control of, and click One-click control. (Click File transfer to perform direct file transfer if you want to access files only)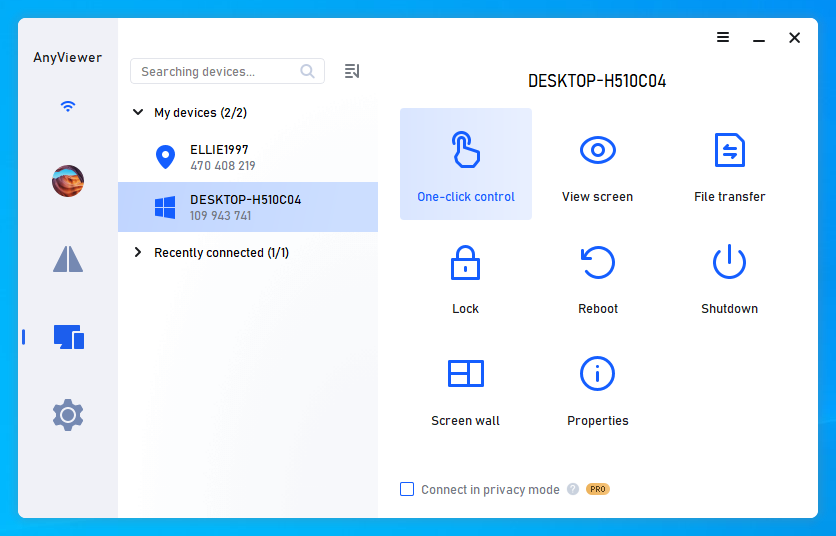 Now you can access and control the entire remote desktop like you were sitting in front of it. The upper toolbar offers many considerate options, such as remote lock/restart/shut down, opening Task Manager, etc.
Notes:✎... Moreover, AnyViewer provides specialized plans for businesses. Upgrade to the Professional or Enterprise plan to gain more benefits!

More concurrent channels for connections.
More simultaneous connections. (the enterprise plan supports 10 simulteneous sessions)
More assigned devices. (the enterprise plan can assign 100 computers)
Connection in privacy mode to better protect your data and privacy.
Conclusion
Before you start using remote network access tools, learning the basic concepts about them is essential. We introduced the definition, the common protocols, and the main types of remote network access. Besides, if you are looking for a professional tool, try AnyViewer, and you won't regret it!