How to enable administrator rights during remote assistance?
I encounter a frustrating issue in my domain. When I remotely assist a user and attempt to run an application with administrator privileges, the screen goes black, and a pause symbol appears. At the same time, on the user's end, they are prompted to enter a username and password in Windows 10. I'm seeking a viable workaround to address this inconvenience and ensure smooth and seamless remote assistance."
- Question from Spiceworks
The root of the problem lies in the User Account Control (UAC) settings for Remote Assistance. UAC acts as a protective measure against unauthorized changes by requesting user confirmation before allowing actions that require Windows remote assistance administrative rights. However, this feature can sometimes lead to screen blackout and prompt delays during remote assistance sessions.
Stepwise tutorial to enable Windows 10 remote assistance administrator rights
Workaround for the UAC problem on Windows 10 remote assistance administrator rights is to set the following policy to be disabled either locally or via a Domain GPO.
Step 1. Press WIN + R and type in "gpedit.msc" to access the Group Policy Editor.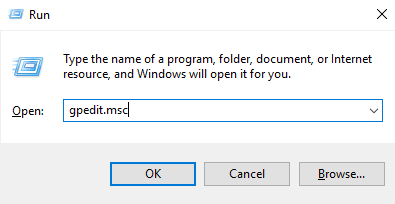 Step 2. Navigate to Computer Configuration > Windows Settings > Security Settings > Local Policies > Security Options > User Account Control: Switch to the secure desktop when prompting for elevation. Double-click the policy.
Step 3. Select Disabled and click OK.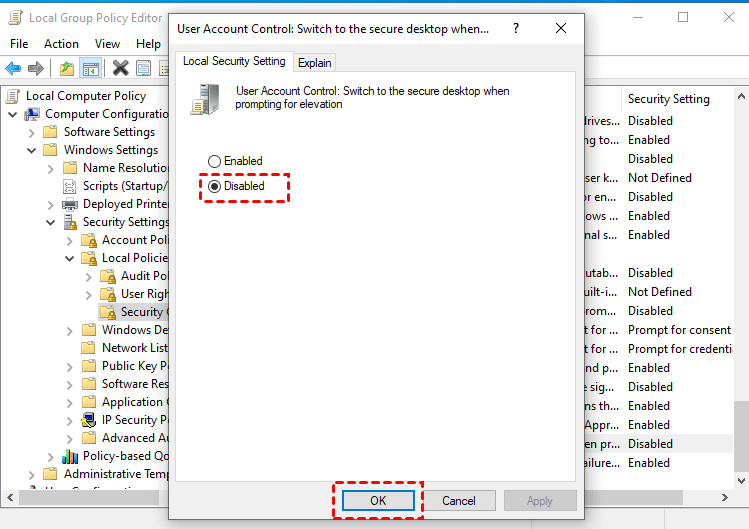 Step 4. With this change, the UAC prompt will appear on the expert's session, eliminating the irritating pause sign.
AnyViewer: The best Remote Assistance alternative for remote support
If you desire a seamless remote support experience without the administrator rights issue, AnyViewer emerges as the ideal remote support solution. As a free Remote Assistance alternative, AnyViewer offers unattended and attended remote support, ensuring convenience and security in every session. Notable features include file transfer, text chat, and screen sharing.
Discover how simple it is to provide unattended and attended remote support using AnyViewer. Before that, download, install, and launch AnyViewer on both computers.
Option 1. Unattended remote support
Step 1. On the unattended computer, visit the login page and complete the sign-up process in advance.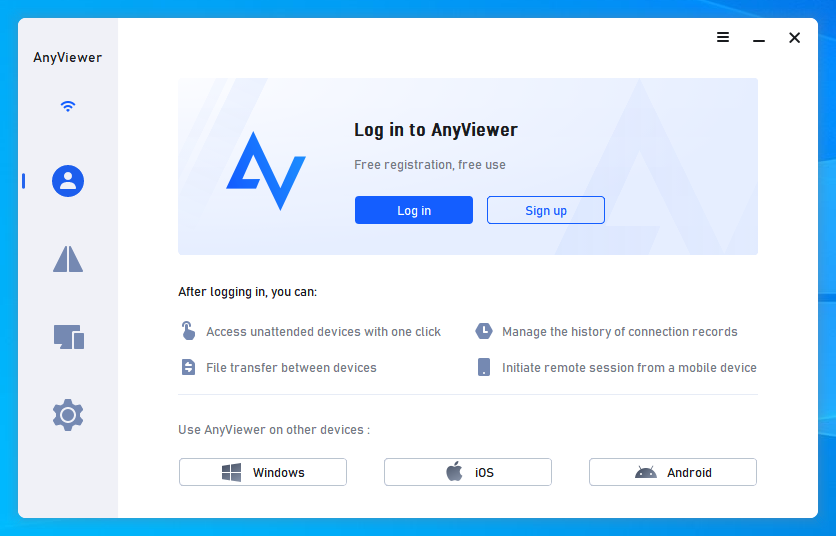 Step 2. Provide the required information during sign-up to create your personalized AnyViewer account effortlessly.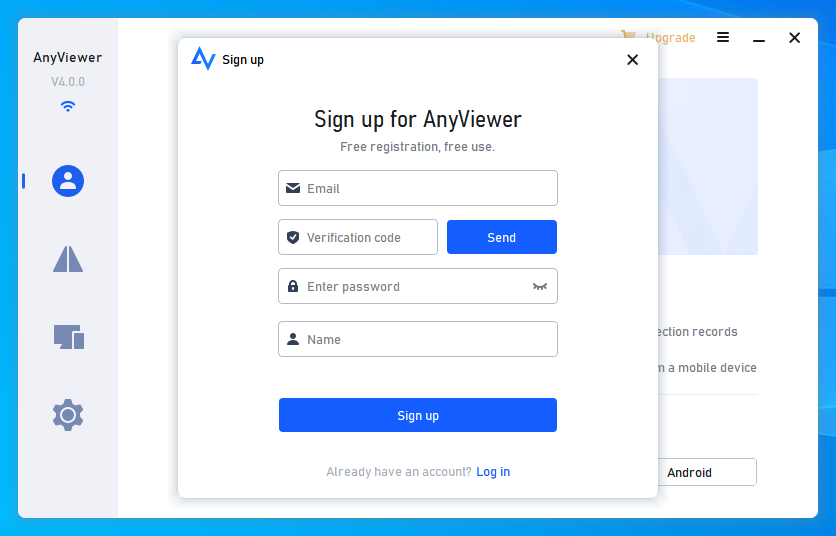 Step 3. Upon successful login, you will receive a confirmation of access to AnyViewer, linking your device to your account automatically.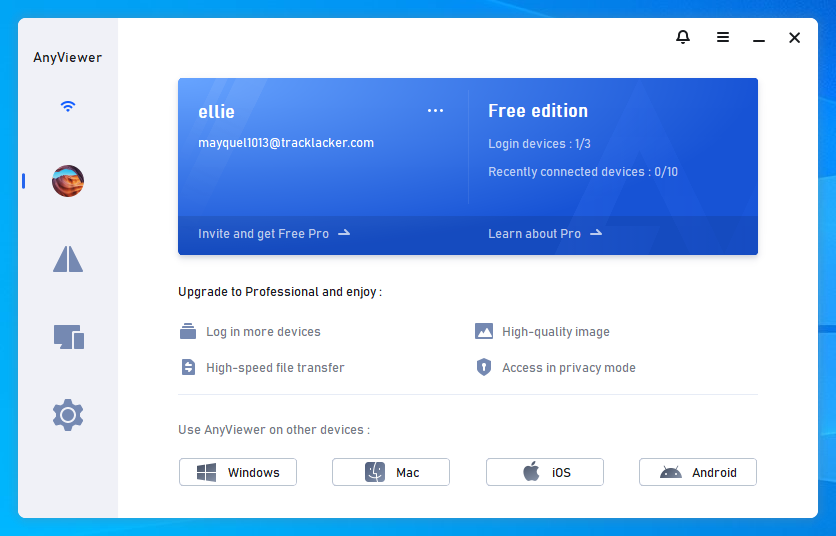 Step 4. On the local computer, log in to the same AnyViewer account, and within the Devices section, select the unattended computer. A simple click on One-click control establishes a seamless connection.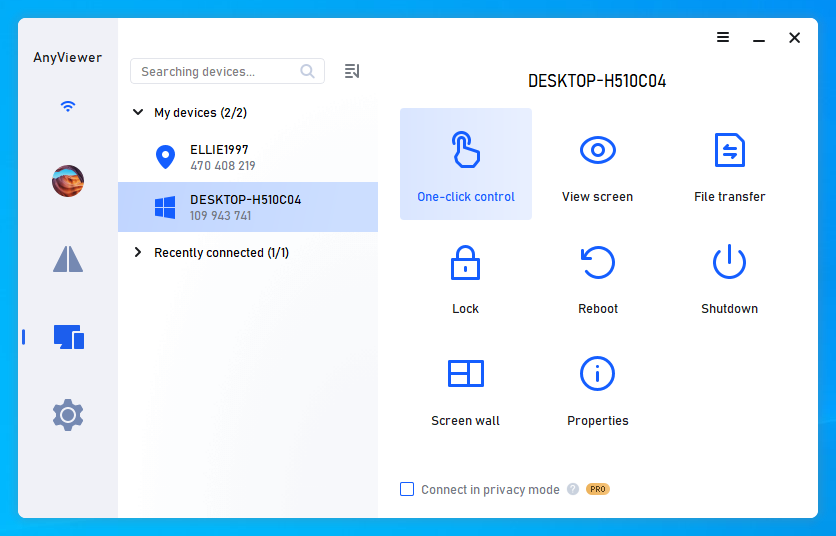 Note: Upgrading to a Professional or Enterprise plan grants additional privileges, such as increased device assignment, concurrent remote sessions, faster file transfer speeds, and privacy mode for enhanced security.
Option 2. Attended remote support
Step 1. On the computer needing assistance, navigate to the Connect tab within AnyViewer and note the device ID.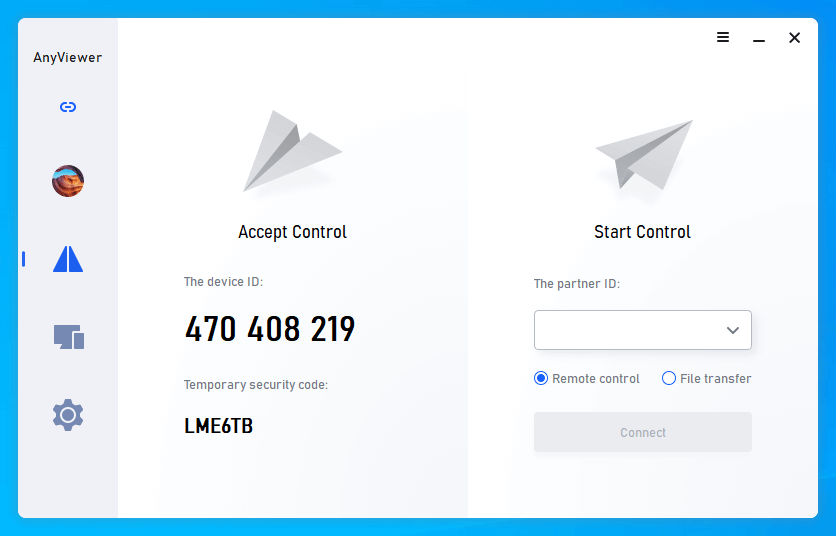 Step 2. Share the device ID with the support provider.
Step 3. On the supporting computer, enter the provided device ID and click Connect.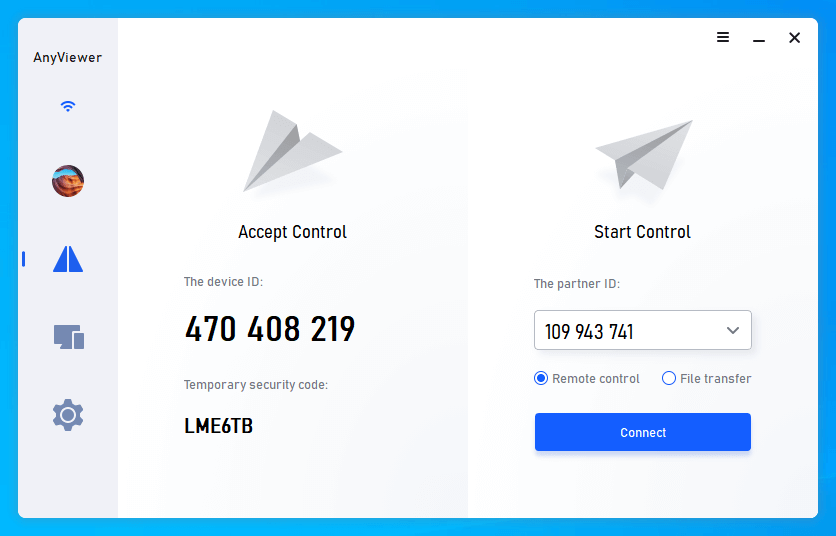 Step 4. In the Connection Request window, select Send a control request to your partner and click OK.
Step 5. On the computer seeking help, a pop-up window will appear. Click Allow to start.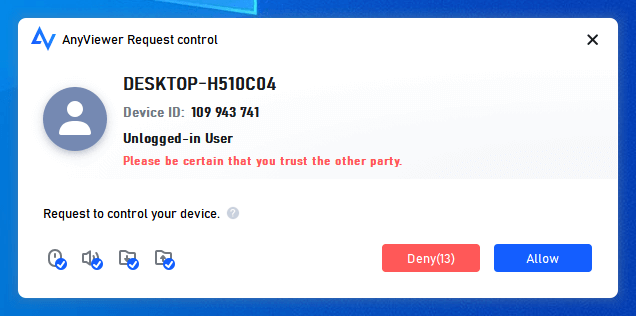 The bottom line
This guide provides a comprehensive tutorial on enabling Windows 10 remote assistance administrator rights. It addresses the UAC issue that causes screen blackouts and delays during remote sessions. Additionally, it introduces AnyViewer as an efficient alternative for hassle-free remote support. Say goodbye to frustration coming with Microsoft remote assistance administrator rights and embrace smooth remote assistance experiences.