What is winvnc.exe?
What is winvnc.exe? Winvnc.exe, a process native to Windows, serves the purpose of enabling remote access. This functionality extends to both local networks and the vast expanse of the internet. Gaining insights into the file's attributes can aid in assessing its reliability and other pertinent details. Below, I present the key properties of winvnc.exe:
Filename: winvnc.exe
File Description: UltraVNC
File Type: Application (.exe)
File Location: C:\Program Files (x86)\UltraVNC\
File Size: Ranging between 1.59 MB and 1.79 MB
File Version: v1.0.2 (subject to variation)
Publisher: UltraVNC
Language: English
What does winvnc.exe do?
The winvnc.exe in Windows 10/11 is crucial for the seamless operation of the UltraVNC software program. Designed specifically for Microsoft Windows OS, UltraVNC is an open-source remote access software that leverages the VNC protocol to facilitate remote control or access of another computer over a network connection. Consequently, if you are an UltraVNC user, it is strongly advised against deleting winvnc.exe from your computer.
Is winvnc.exe safe or a virus?
It is highly advisable to verify the integrity and safety of any executable file, such as winvnc.exe, to ensure it is not malware. One key factor in determining the trustworthiness of winvnc.exe is its file location on your PC. By examining the location of the file, you can make an informed judgment regarding its safety or the possibility of it being a virus.
To identify the location of winvnc.exe, follow the steps outlined below:
Step 1. Access the Task Manager by simultaneously pressing the Ctrl + Shift + Esc keys on your keyboard.
Step 2. Locate the process labeled winvnc.exe, right-click on it, and select the "Open file location" option.
If the resulting file location is C:\Program Files\UltraVNC, then winvnc.exe is deemed safe for your system and framework. Conversely, if the location is within C:\ or C:\System32, winvnc.exe likely poses a threat to your PC.
How to stop winvnc.exe and fix related issues [4 ways]
If you find winvnc.exe poses a threat to your computer or you encounter some issues, you can follow this guide on how to close winvnc.exe and fix the related errors.
Way 1. Terminate the process through Task Manager
In situations where you are not utilizing any VNC-related software or if the winvnc.exe process is consuming excessive CPU resources, you have the option to end the process via the Task Manager. Additionally, it is important to close any additional instances of the process that may be running simultaneously.
Step 1. Open the Task Manager window by pressing Ctrl+Shift+Esc. Right-click on any instance of winvnc.exe and choose the "End task" option.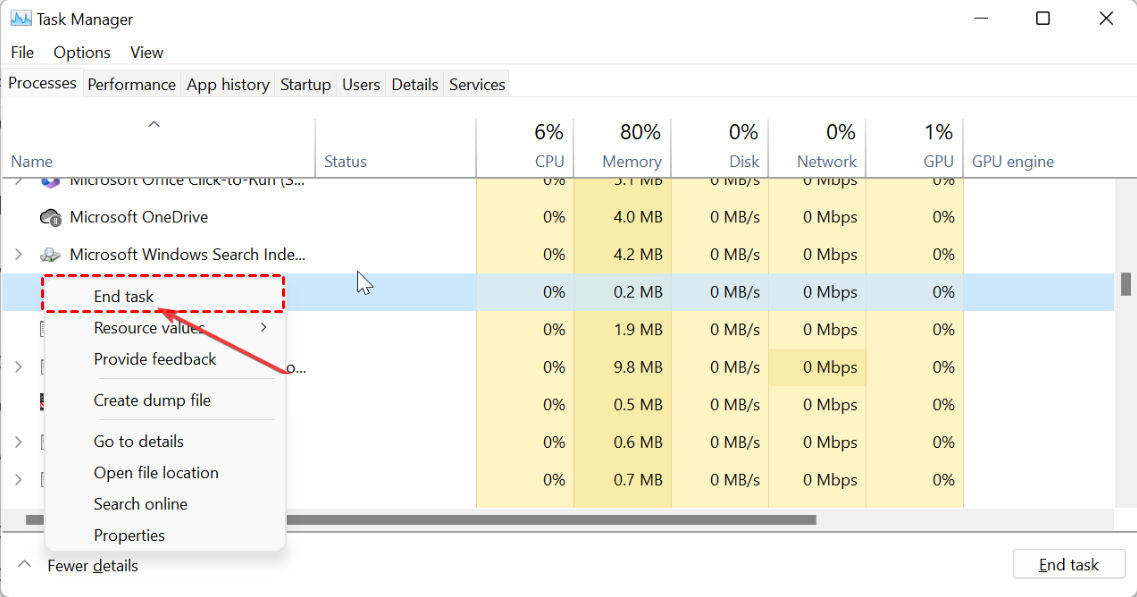 Step 2. Restart your computer to ensure a clean start.
Way 2. Remove VNC-related software
To temporarily eliminate the presence of the winvnc.exe process, you have the option to uninstall any VNC-related software, such as UltraVNC, from your computer. By ensuring that you are not actively utilizing this software, the associated process should cease to run.
Step 1. Open the Control Panel, locate the "Programs" section, and click on "Uninstall a program."
Step 2. Right-click on the VNC-related software you wish to remove and select "Uninstall."
Step 3. Follow the onscreen instructions provided to complete the uninstallation process.
Way 3. Perform a malware scan
If you suspect that the winvnc.exe process is causing issues due to potential malware activities and excessive resource usage, it is recommended to conduct a comprehensive malware scan. This scan can help identify and eliminate any viruses that may be disguising themselves as the winvnc.exe process.
Step 1. In the Windows start menu, search for "Virus & threat protection" and open the corresponding application.
Step 2. On the following page, click on the "Scan options" link.
Step 3. Finally, select your preferred scan option and click the "Scan now" button to initiate the scan process.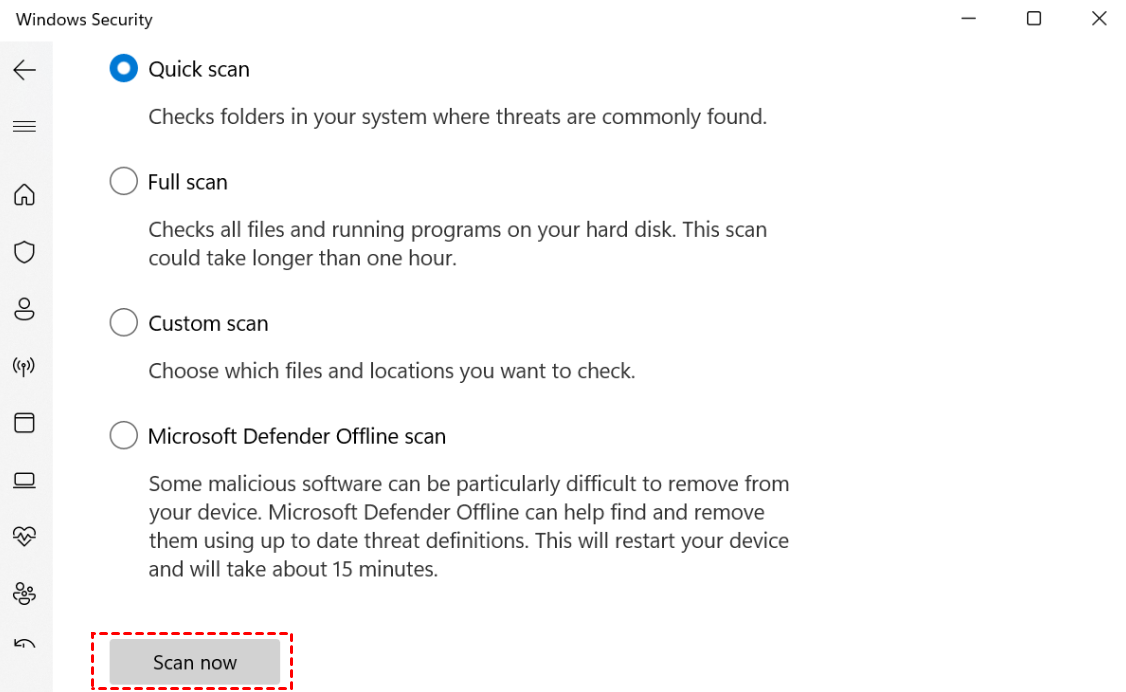 Way 4. Execute a system restore
If all other methods prove ineffective in halting the winvnc.exe process on your PC, performing a system restore can help revert any problematic changes that may be causing the process to malfunction.
Step 1. Press the Windows key + R, type "rstrui.exe," and click the OK button.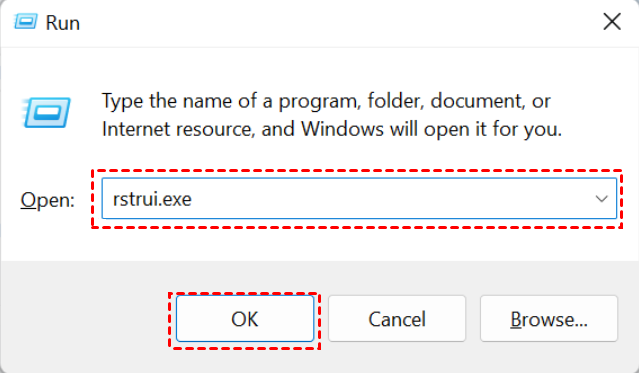 Step 2. On the new page, click "Next."
Step 3. Select your desired restore point and click the "Next" button.
Step 4. Finally, click "Finish" and follow the onscreen instructions provided to complete the system restore process.
Bonus tip: Experience remote control like never before with AnyViewer
If you are looking for a VNC alternative, elevate your remote access with AnyViewer.
AnyViewer is a powerful and free remote access software. Its intuitive interface ensures effortless navigation, while enhanced security protocols protect your data. Unlock advanced features like one-click remote control, file transfer, multiple sessions, and real-time chat revolutionizing your productivity. Discover a seamless remote control experience with AnyViewer—where simplicity meets security and innovation.
Free download it today and take your remote access capabilities to new heights.
Step 1. Launch AnyViewer on the remote computer and create a new account. Log in using the credentials you just registered to gain access to your account.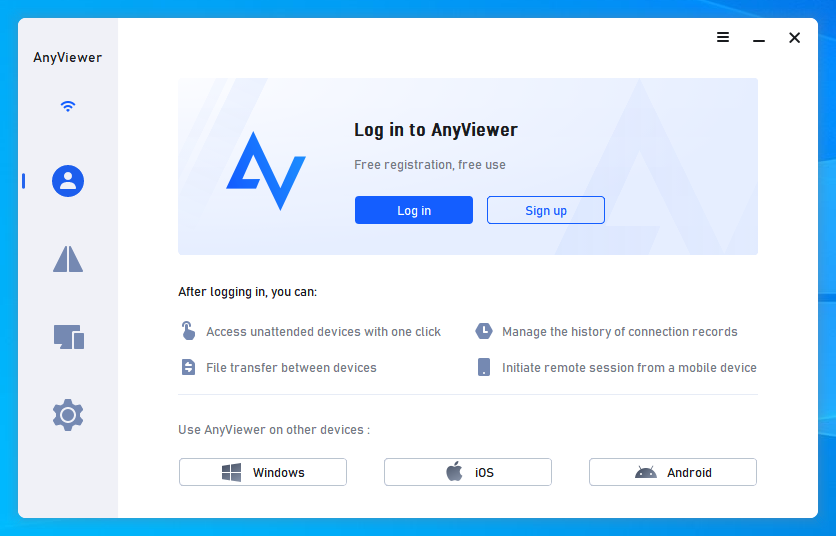 Step 2. On your local computer, open AnyViewer and sign in using the account you recently created. AnyViewer will automatically assign the remote computer to your account.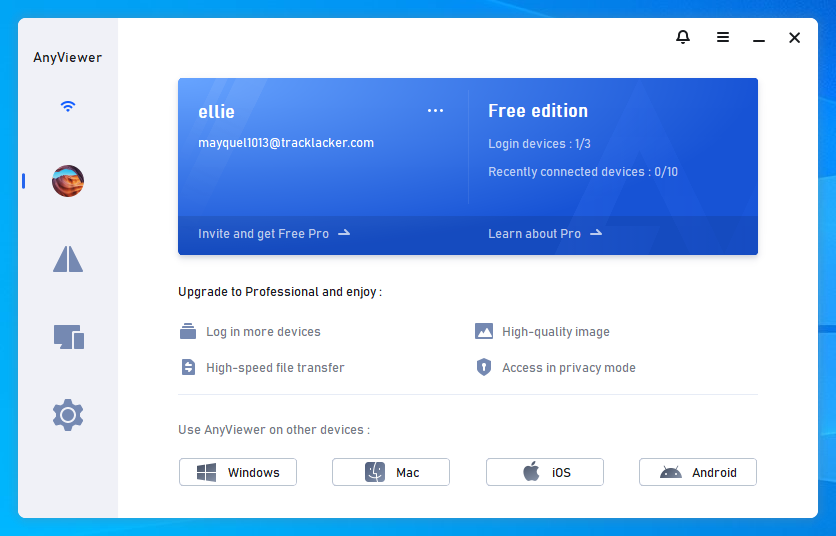 Step 3. Navigate to the "Device" section. Choose the specific computer you wish to connect to and opt for the convenient "One-click control" feature to establish a connection effortlessly.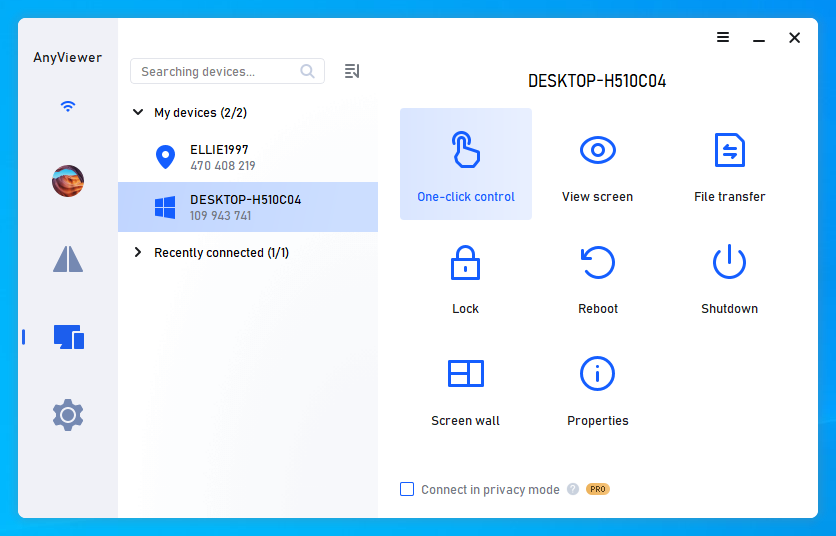 Tips:
If you possess more than two remote PCs, it is highly recommended to consider
upgrading your account
. By upgrading, you unlock the capability to establish up to 10 simultaneous connections and gain access to as many as 100 unattended devices. Take advantage of this opportunity to optimize your remote computing experience with these expanded capabilities.
Conclusion
What is winvnc.exe? It is a well-known feature for remote desktop VNC servers. However, for a seamless and secure experience, give AnyViewer a try. Experience efficient remote access like never before.