How do I completely remove RemotePC?
RemotePC is a remote access and remote support software that allows individuals and businesses to access and control computers remotely. It allows users to connect to a computer from a remote place via the internet and execute work on that computer as if they were physically there at the machine.
However, many users encounter various problems when using RemotePC, for example, RemotePC screen blurry, unableto uninstall RemotePC, and so on. But don't worry, in this article you will get the solution to unable to uninstall RemotePC on Windows.
How to uninstall RemotePC from Windows [3 solutions]
If you are unable to uninstall RemotePC from your computer, do you need a quick and easy way to successfully uninstall RemotePC? There are various approaches you might take to address this issue. Here are steps you can follow to uninstall RemotePC.
Solution 1. Uninstall RemotePC from Windows Apps & features
To uninstall RemotePC, you can utilize the Windows Apps feature. Please adhere to the following steps:
Step 1. Begin the process by searching for "Apps and features" in the Start menu, and then open it.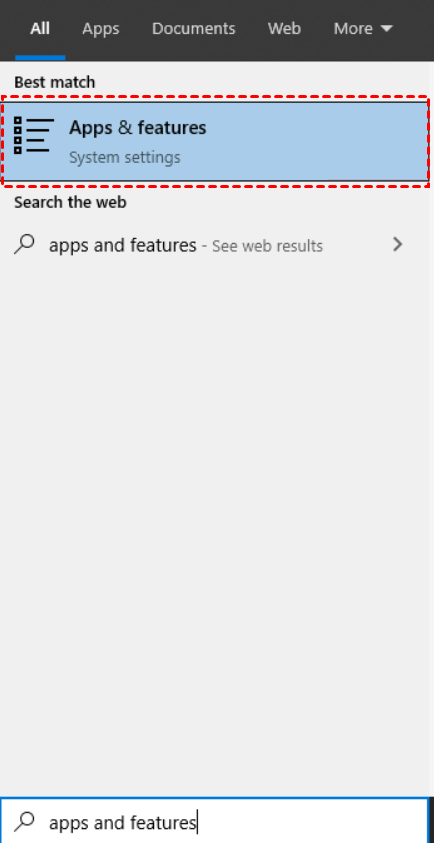 Step 2. Locate "RemotePC" in the list, click on it, and subsequently, select the "Uninstall" option to initiate the removal process.
Solution 2. Uninstall RemotePC from the Control Panel
You also have the option to uninstall RemotePC using the "Add/Remove Programs" feature in the Control Panel. Follow the steps below for a seamless removal process:
Step 1. Access the Control Panel, locate the "Programs" section, and then click on "Uninstall a program".
Step 2. Identify any components labeled "RemotePC", and choose the "Uninstall" option.
Step 3. Confirm the operation by selecting "Yes" and proceed with the uninstallation.
Solution 3. Uninstall RemotePC with uninstaller.exe
Typically, a program's installation folder contains uninstall.exe or uninst000.exe files to initiate the uninstallation process. Follow the steps below for a successful uninstallation of RemotePC:
Step 1. Access the RemotePC installation folder, which is typically located in either C:\Program Files or C:\Program Files (x86).
Step 2. Find the "uninstall.exe" or "uninst000.exe" file within the installation folder and initiate the uninstall process by double-clicking on it.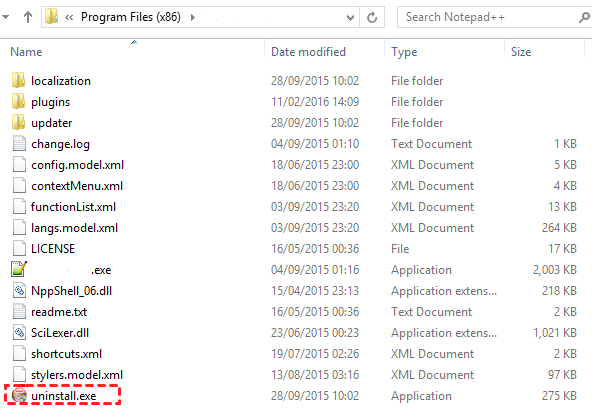 How to uninstall RemotePC from Mac [2 solutions]
Uninstalling applications on a Mac can be straightforward for experienced users but may pose challenges for novices. This post aims to guide you through the complete removal of RemotePC from your Mac. If you're unsure about the correct procedure or encounter difficulties during the removal process, the solutions provided in this post can be quite helpful.
Solution 1. Delete RemotePC by long-pressing it
If you acquired the RemotePC application from the Mac App Store, there is a specific method to uninstall it from your computer.
Step 1. Should the application be actively running on your computer, simply right-click on its Dock icon and select "Quit" to terminate it.
Step 2. Click on the Launchpad icon located in the Dock and search for the RemotePC icon.
Step 3. Press and hold the app icon until all icons begin to jiggle, then click the delete button at the top left corner. To finalize the removal, click "Delete" once more in the pop-up confirmation box.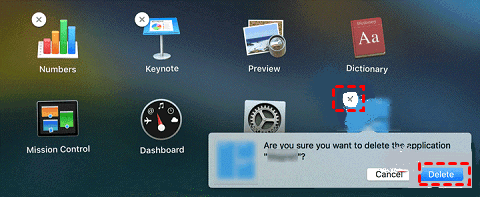 Solution 2. Uninstall RemotePC from the Finder
Normally, installed applications are located in the Applications folder within the Finder. You can look for the RemotePC program there and move it to the Trash to uninstall it.
Step 1. Choose "Applications" from the left-hand menu after clicking on "Finder" in the Dock.
Step 2. After locating the RemotePC icon in the folder, drag it to the "Trash". If prompted to confirm the deletion, provide your account password and click "OK" to permanently remove it from the Trash.
Step 3. To complete the removal process, right-click on the Trash icon and choose "Empty Trash".
Bonus tips: The best free RemotePC alternative
If you're in search of a robust RemotePC alternative that surpasses its capabilities, your quest ends here! Transition to AnyViewer, the comprehensive free remote desktop software, offering an array of advanced features and an intuitive, user-friendly interface designed to elevate your remote access experience to new heights. What sets AnyViewer apart is its provision of a free plan, accommodating both personal and commercial usage without any cost, in contrast to RemotePC, which lacks a free plan option.
Furthermore, AnyViewer extends an extensive array of complimentary features, such as one-click control, file transfers, remote sound, support for multiple sessions, text chat, mirror iPhone screen, and much more, all geared towards elevating your productivity and enhancing your overall experience. It stands as a dependable and secure remote desktop solution available for Windows, iOS, and Android users.
Step 1. To get started, install and open AnyViewer on all your devices. Access the "Log in" option, and click "Sign up" (if you haven't already registered on their official website. If you're already a member, you can simply log in right away.)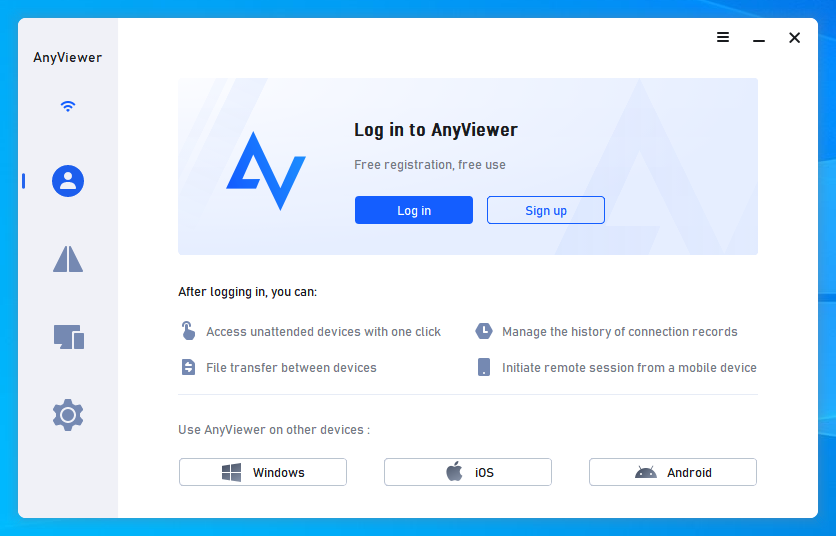 Step 2. Complete the registration form, and then click "Sign up" to create an AnyViewer account. Ensure you log in with the same account on both of your devices for seamless connectivity.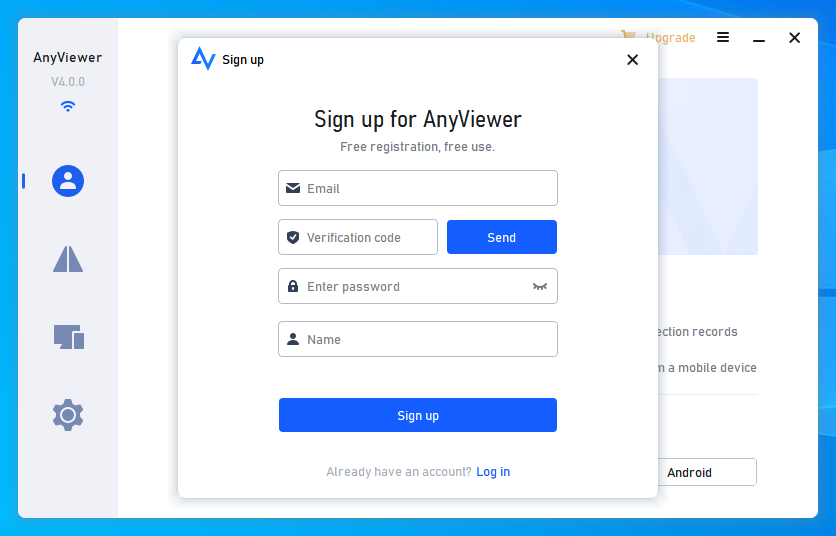 Step 3. Once you've successfully logged in to AnyViewer, your device will be automatically associated with the account you used to log in.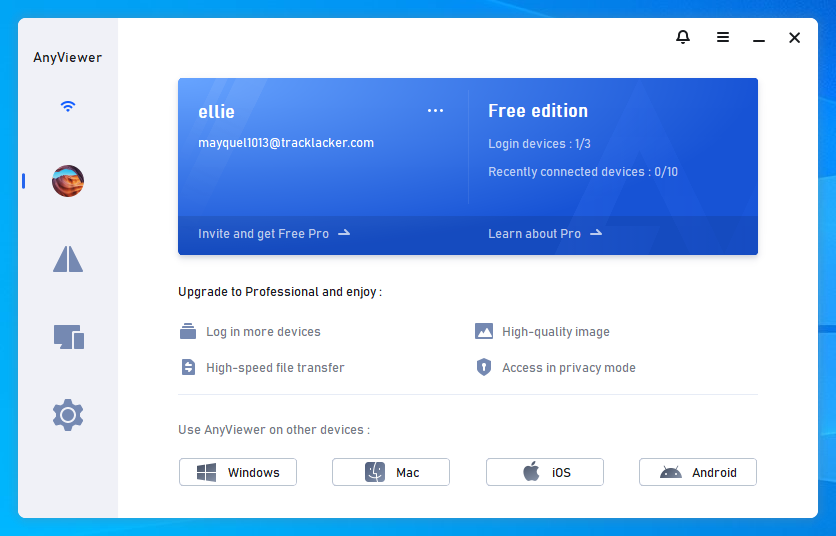 Step 4. Navigate to the "Device" section and choose the device to which you want to connect. By clicking on it and choosing "One-click control", you can enable unattended remote access.
★Tips: To unlock additional advantages, consider upgrading your account to a Professional or Enterprise plan:

Expand the number of devices for unattended access within the same account.
No restrictions on the quantity of devices that can be managed simultaneously by one computer.
Experience swifter file transfer speeds.
Gain access to another device in Privacy Mode.
Establish groups for efficient device management, particularly useful for organizations with large device counts.
...
Conclusion
By now, you've likely discovered various methods for resolving the issue with unable to uninstall RemotePC, as outlined above. To circumvent any further hassle, we recommend switching to the reliable alternative, AnyViewer. It offers seamless remote access, top-tier security, and an exceptionally user-friendly interface. Furthermore, AnyViewer provides a comprehensive free plan, so don't hesitate – download AnyViewer now to elevate your remote experience without delay!