Why is the sound not working on my RemotePC?
Experiencing audio problems with my Windows 10 RemotePC setup. Checked local and remote volume settings, and restarted both PCs, but the sound still won't work. Looking for expert advice and quick fixes. Any suggestions are appreciated. Thanks!"
- Question from Reddit
How to fix RemotePC no sound issue [Windows, Mac, & Linux]
RemotePC allows you to enjoy music and video playback seamlessly between your local computer and the remote machine. Nonetheless, there are instances when you might run into an issue with RemotePCno sound. Worry not, RemotePC troubleshooting is not difficult. This post will guide you through the steps to configure RemotePC on Windows, Mac, and Linux to ensure your sound works flawlessly.
How to fix RemotePC no sound issue on Windows
By default, RemotePC enables remote sound on Windows. In case you're experiencing difficulties with remote sound, it's essential to verify that your computer's audio is not muted.
If remote sound remains elusive on your Windows PC, consider a free RemotePC alternative like AnyViewer. It's a renowned remote desktop app known for its speed, security, and seamless audio support, perfect for tasks like remote gaming or video editing.
Its major edge over RemotePC is that it offers identical robust features – such as file transfers, multi-session capabilities, screen sharing, and more – all without any charges.
Getting started with AnyViewer is a breeze:
Step 1. Install AnyViewer on your devices.
Step 2. Sign up and log in using the same account on both devices.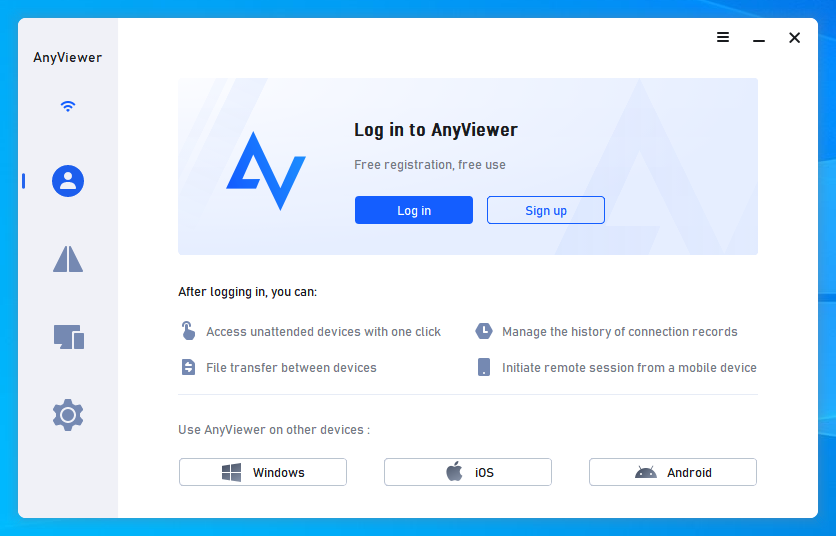 Step 3. On your local device, find the remote computer you want to connect to in the Devices section. Click One-click control to connect.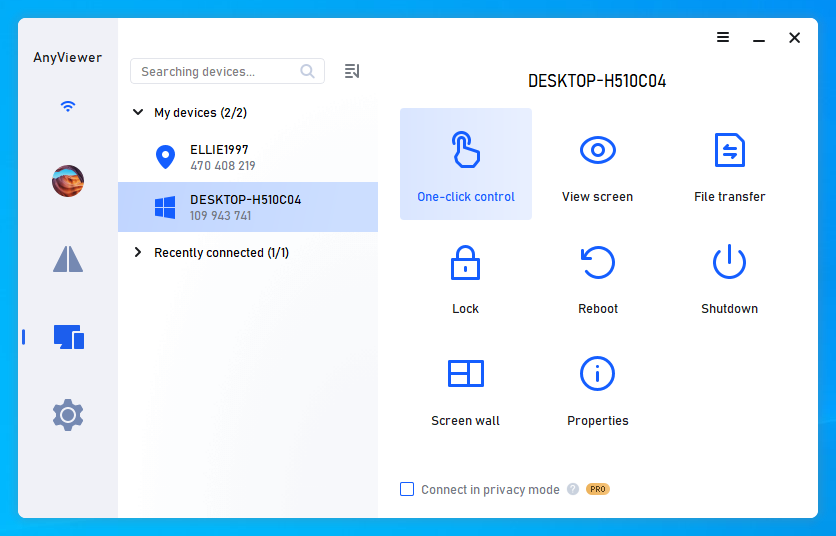 Step 4. If you want remote sound, ensure it's activated in the toolbar.

For an even better experience, consider upgrading to a Professional or Enterprise plan. This unlocks benefits like managing more devices, faster file transfers, privacy mode for security, superior visual quality, and simplified control for enterprise setups.
How to fix RemotePC no sound issue on Mac
If RemotePCsound not working on your Mac, it's likely due to permissions. The steps to resolve this depend on your Mac version:
For Mac OS High Sierra and above:
To enable remote sound, you must grant permission for RemotePC to install a sound driver on your Mac. Here's how:
Step 1. During RemotePC installation, click OK when prompted to open System Preferences. This will take you to the Security and Privacy preferences.
Step 2. Under the General tab, click Allow to download the remote sound driver to your Mac.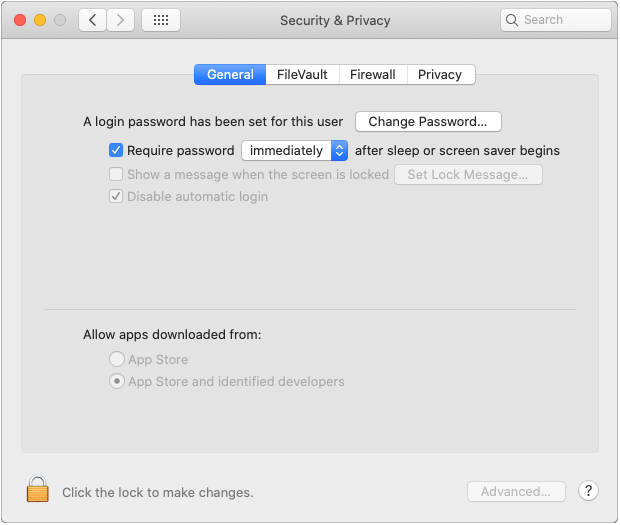 Step 3. If you prefer to enable this later, go to Security and Privacy in the Apple menu and click Allow under the General tab.
For Mac OS Mojave and above:
RemotePC needs user permission to access the microphone and play audio remotely. Follow these steps:
Step 1. When prompted for microphone access, click Allow Microphone Access. This action will redirect you to the Security and Privacy preferences.
Step 2. Navigate to Microphone.
Step 3. Click the lock button and provide system authentication to make changes.
Step 4. Check the box next to RemotePCDesktop to grant microphone access.
How to fix RemotePC no sound issue on Linux
To troubleshootRemotePC audio not working on your remote Linux machine, follow these troubleshooting steps:
Step 1. Begin by installing "pavucontrol" using "apt" or "yum". This installation will provide you with the Pulse Audio Volume Control application.
Step 2. Once the installation is complete, open the newly installed Pulse Audio Volume Control application.
Step 3. Establish a remote connection between your local and remote Linux machines and ensure that the Enable Sound option is selected.
Step 4. In the Pulse Audio Volume Control application, navigate to the Recording tab.
Step 5. Look for ALSA plug-in [audioExecutable] and, from the drop-down menu, choose Monitor of
The bottom line
In conclusion, the issue of RemotePC no sound can be easily resolved on Windows, Mac, and Linux systems with the appropriate troubleshooting steps. For Windows users, ensuring that your computer's audio is not muted is crucial, or explore alternatives like AnyViewer for a seamless audio experience. Mac users need to grant permission for the installation of a sound driver, depending on their OS version. Linux users can troubleshoot by installing "pavucontrol" and configuring audio settings. By following these steps, you can enjoy uninterrupted sound on your RemotePC setup, enhancing your remote work and leisure activities.