Why is my Windows keyboard suddenly not working on RemotePC?
RemotePC is a safe remote desktop software that allows you to access your desktop computer remotely from any device. Both your desktop and the device you are using must be connected to the Internet and have the RemotePC application installed to use the platform. With RemotePC, you can transfer files, invite others to temporarily access your computer, and create documents using your mouse and keyboard from your current location.
However, many users experience keyboards that don't work when using RemotePC. Keyboarding is an initial part of our daily use of computers, and one of the more frustrating problems that occur when using the RemotePC is that the RemotePC keyboard not working, especially if you need the keyboard to solve some problem. This article will provide several solutions to help you eliminate the worry of the RemotePC keyboard not working on Windows.
How to fix RemotePC keyboard not working [5 solutions]
This article will introduce a variety of solutions to help you solve the RemotePC keyboard not working for Windows problem, you can try one or more of the following methods, or use a RemotePC alternative.
Solution 1. Restart your computer and relaunch the RemotePC
The easiest thing to do when you have a RemotePC keyboard that doesn't work is to restart your computer and relaunch the RemotePC. It's easy to maneuver.
Step 1. You open the "Start", click the "Power" button, and then select "Restart".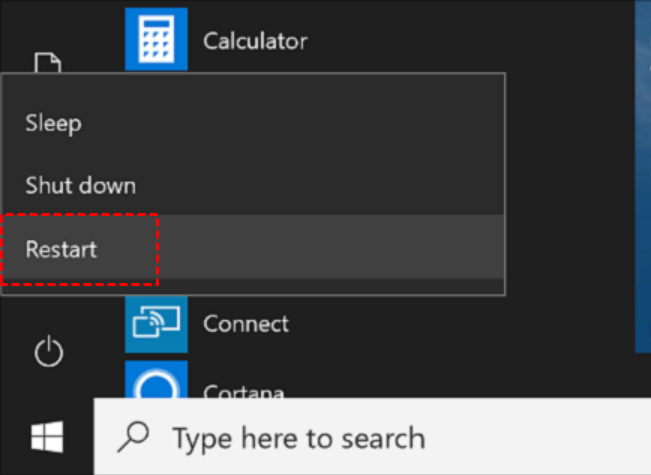 Step 2. After the computer reboots, reopen RemotePC again and try to reconnect.
Solution 2. Ensure that the keyboard functions properly
When you encounter a keyboard that does not work, you can first check to see if the keyboard is functioning properly. After all, if the keyboard doesn't work properly on the local computer, it won't work properly in RemotePC.
To test the keyboard, try opening an application other than the RemotePC and typing some letters or symbols. If the contents of your keystrokes appear on the screen, the keyboard is working.
If your keyboard is not working properly, you will need to replace it with a new one and try again.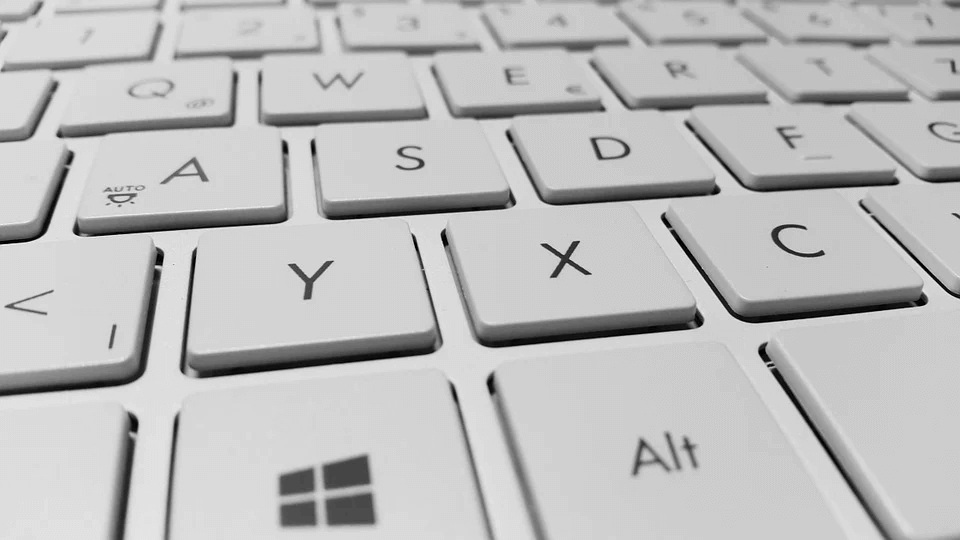 Solution 3. Altering Remote Desktop Connection settings
RemotePC allows you to connect to a Windows PC using the Remote Desktop Protocol (RDP), so if you are using an RDP Connector connection, many of the issues that affect keyboards that use RDP connections also affect keyboards in RemotePC. If you are using an RDP Connector connection, then you can use this method below to fix the RemotePC keyboard not working on Windows.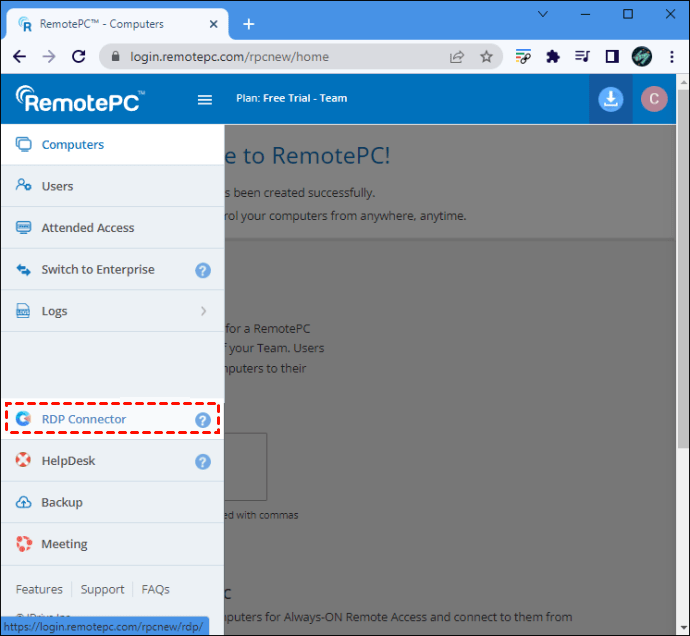 Step 1. Close the RemotePC session to serve the remote connection.
Step 2. On your local PC, press "Win + R" to open the Run box, then type " mstsc" and click "OK".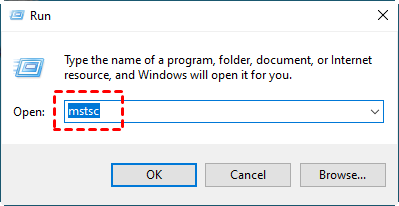 Step 3. Click on "Show Options" and then select the "Local Resources" tab. Select "On this computer" in the "Apply Windows key combinations list", under "Keyboard".
Step 4. Then you can open RemotePC again and try typing.
Solution 4. Using on-screen keyboard
If you are able to send some keys to RemotePC but find that others do not work, then you can use the on-screen keyboard instead of the physical keyboard.
Step 1. Press the "Win + R"to open the Run box.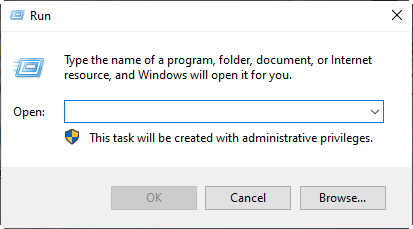 Step 2. Type "osk" in the input field and press "OK".
Step 3. After pressing OK, the on-screen keyboard will appear. Hold down the "Ctrl & Alt" keys on the physical keyboard while using the mouse to click "Del" on the on-screen keyboard.
Step 4. After completing the above, you are now allowed to use the mouse or touch screen for input.
Solution 5. Try a free RemotePC alternative without keyboard issue
If the above methods don't solve the problem RemotePC keyboard not working on Windows, why not switch to a free alternative remote access software? Here we recommend the free and secure AnyViewer, which allows you to smoothly and quickly control your Windows computer from your Windows computer, iPhone, iPad, or Android device.
The most important point is that RemotePC does not have a free version, while AnyViewer offers a free version for individuals and businesses. And the free version of AnyViewer already provides most of the features users need. So the free version directly meets the needs of most users and enables them to enjoy a complete and stable experience. For this reason alone, AnyViewer surpasses most of the software on the market.
In a remote session via AnyViewer, you can effortlessly send keyboard commands to the remote PC from the current physical keyboard. In addition, it offers many useful features including file transfer, multi-monitor navigation, multiple sessions, live chat, and more.
Not only that, but AnyViewer is also a top-notch remote control tool. You can also use it for one-click remote control connections to access unattended devices.
Follow the steps below to get started with AnyViewer:
Step 1. Download, install, and run AnyViewer on the computers you want to connect.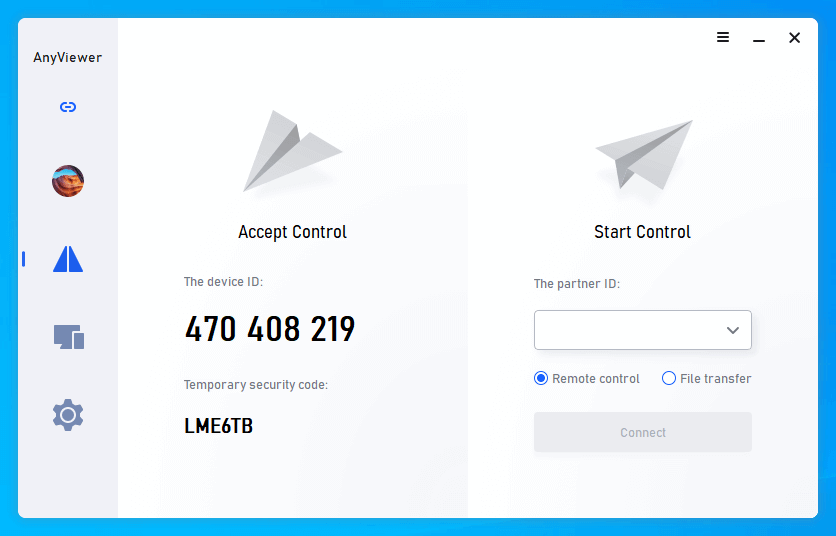 Step 2. "Sign up" or "Log in" to establish an account.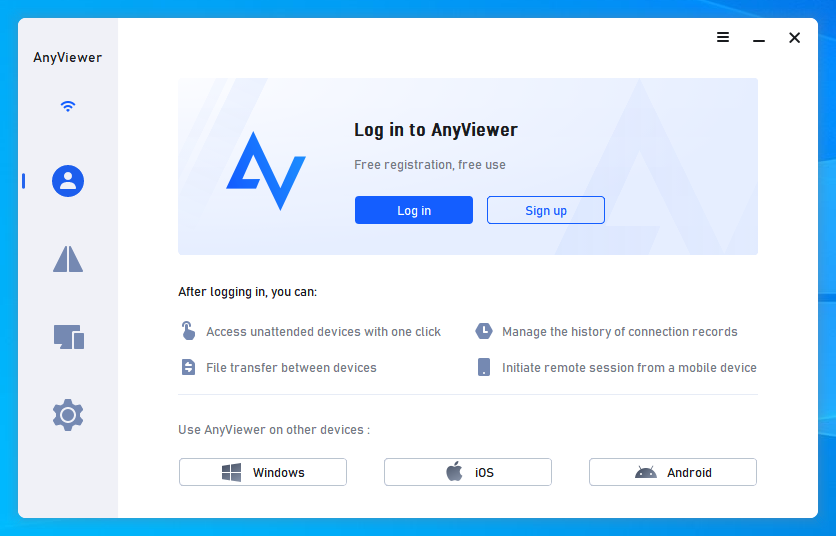 Step 3. Upon successful login, your device will be automatically assigned to the account you logged in with.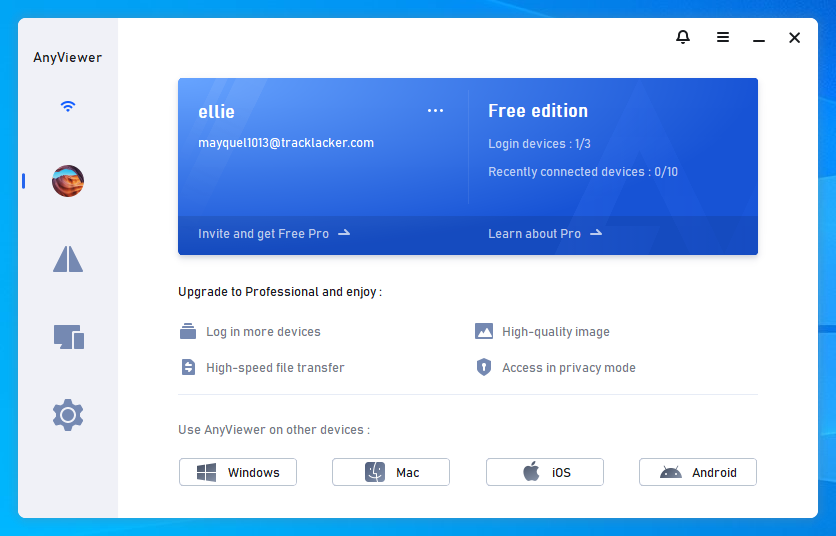 Step 4. Then go to "Devices" and select the computer you want to connect to. Click on it and select "One-click control" to establish a one-click connection.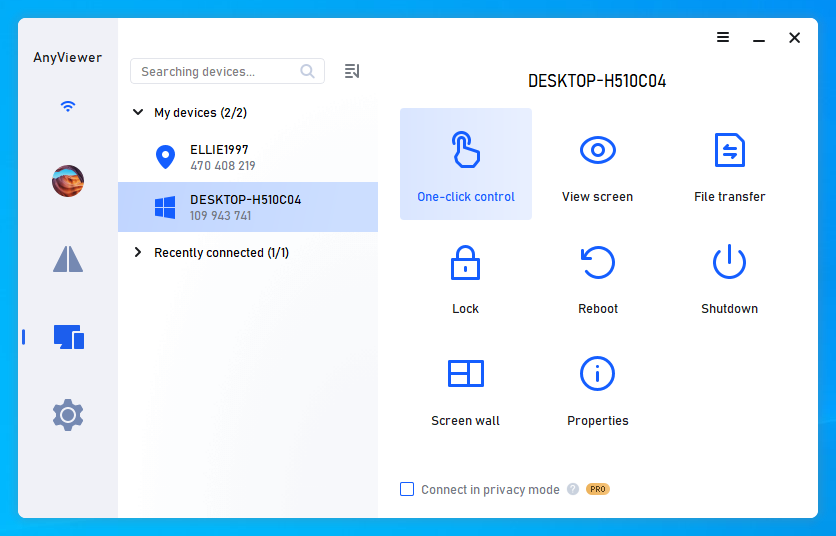 ★Tips: It is strongly suggested that you update your account to a professional or enterprise plan. Then you'll have the following rights:

For unattended access, more devices can be added to the same account.
Manage up to 100 unattended devices.
You can transfer an unlimited number of large files (1TB per file) at the same time.
Enjoy numerous handy features, such as Privacy Mode, which lets you deactivate the keyboard and mouse on the remote PC and black out the remote screen.
Enjoy high-image quality.
...​​​​​
Conclusion
This article shows you the fixes for the RemotePC keyboard not working. You can try one or more solutions depending on your needs. Alternatively, you can use the excellent remote control software AnyViewer to start a remote session instead of RemotePC. Its biggest advantage over RemotePC is that it offers the same powerful features at no charge. Try AnyViewer right now!