How do I fix the RemotePC screen blurry?
Since this morning, I've been having a strange problem with my remote desktop connection. When I use RemotePC, the image displayed on my screen is blurry. Does anyone know how I can fix this problem? Thanks in advance.
- Question from StackExchange
RemotePC is a secure remote desktop software. It allows you to access your computer remotely from any device. However, when using RemotePC, you may encounter the problem of screen blurring, which is very disturbing. But don't worry, in this article, you will get ways to fix the problem of the RemotePC screen blurry.
How to fix the RemotePC screen blurry
Don't worry when you are experiencing problems with the RemotePC blurry screen. In this article, we will introduce three ways to fix the problem of the RemotePC screen blurry. By implementing these actions, you can correct this problem effectively. And get an emotionally smooth remote desktop experience.
Solution 1. Configuration of Windows to use different resolutions
When connecting to a Windows computer, you may notice that the list of resolutions in the Windows Display Settings is limited to 1024x768 or 1280x1024. This is due to a limitation in Windows, but you can force Windows to provide a specific resolution to resolve the issue, but this can usually only be done on a desktop computer. This article will use 1920x1080 as an example.
Step 1. Press "Win+R" at the same time to open the Run box, type "regedit" and click "OK".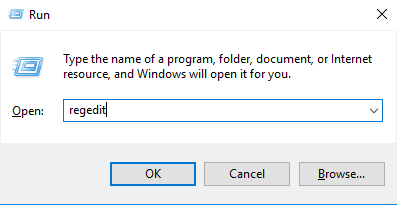 Step 2. On the left side of the registry editor, navigate to the following registry entry: HKLM\SYSTEM\CurrentControlSet\Control\GraphicsDrivers\Configuration
Step 3. Select the file that begins with the name "SIMULATED" (or NOEDID if there is no SIMULATED), and then select the sub-file named "00".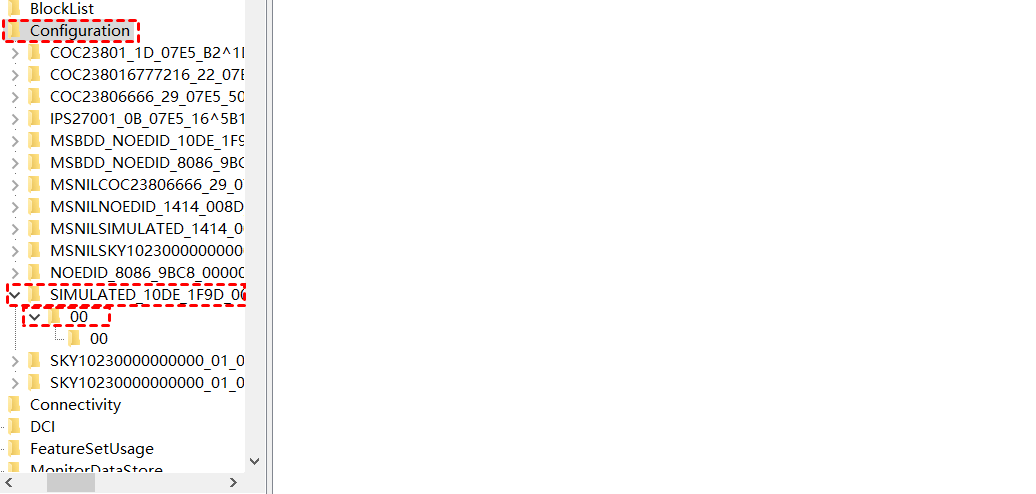 Step 4. The "PrimSurfSize.cx" value should be changed to the desired horizontal resolution (1920). When changing these values, make sure that "decimal" is selected.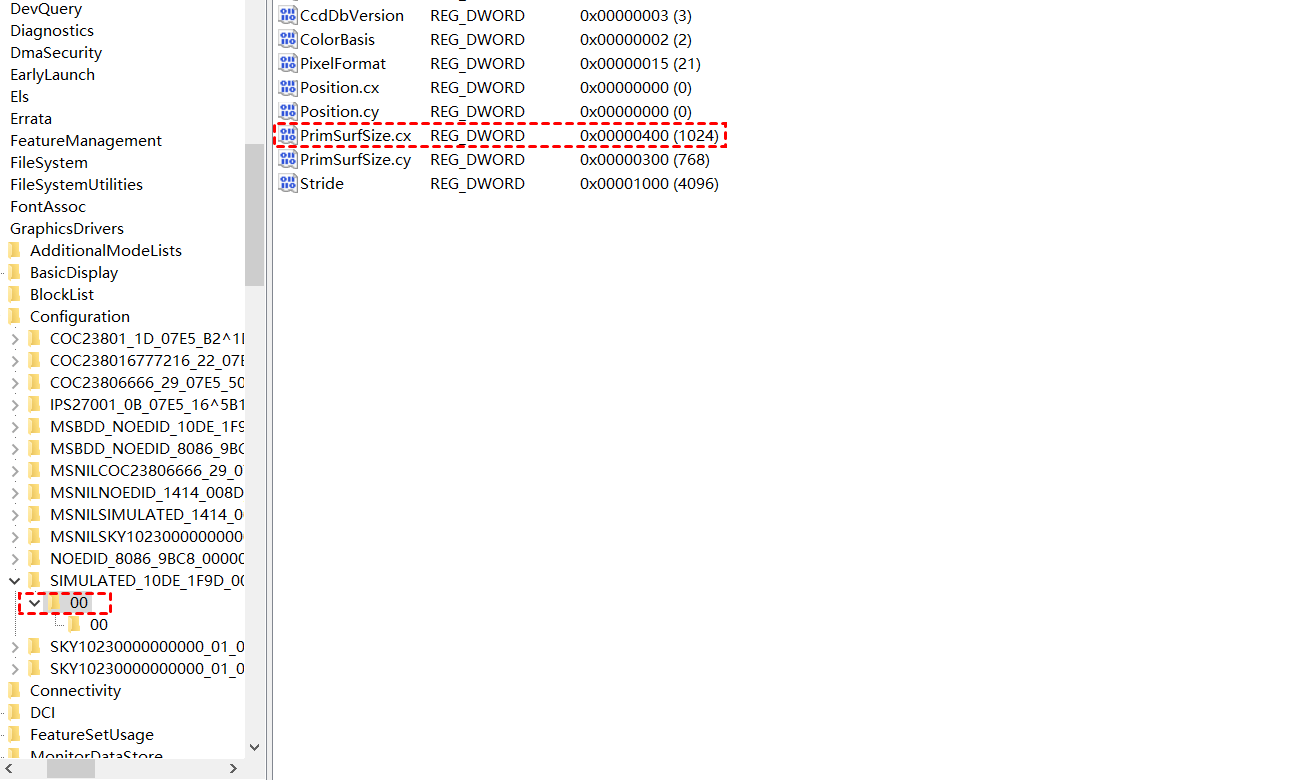 Step 5. Change the value to "PrimSurfSize.cy" to the desired vertical resolution (1080).
Step 6. Select the sub-file under 00 also named "00".
Step 7. Set "ActiveSize.cx" to the same horizontal resolution (1920) as before.
Step 8. Change the value of "ActiveSize.cy" to the same vertical resolution (1080) as before.
Step 9. After the changes are successful, restart the computer.
Solution 2. Turn off conservative morphological anti-aliasing
The cause of the RemotePC screen blurry problem can also be the anti-aliasing settings of the graphics card. So you can also disable the anti-aliasing setting in your graphics card settings to fix this issue.
Step 1. Right-click on the desktop to open the menu, and then select "Graphics Properties".
Step 2. In the Intel HD Graphics Settings window, select the "3D" option.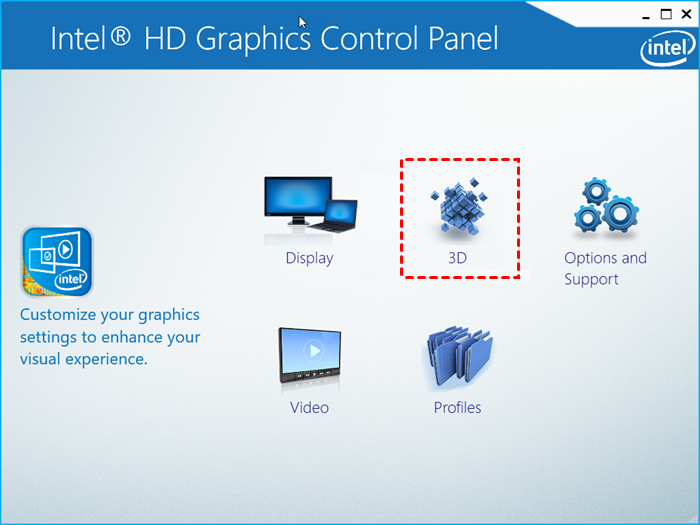 Step 3. In the Conservative Anti-Aliasing setting, click "Turn Off" to disable it, and then click "Apply" to save your changes.
Solution 3. Explore the RemotePC alternative with clear image
If neither of the above methods fixes the problem of RemotePC blurry screen, then it is worth your while to explore alternatives to RemotePC. AnyViewer deserves to be highly recommended as an all-in-one, reliable, and free remote control software. Offering variable resolution and high image quality, AnyViewer meets all your needs for remote connectivity.
It's worth noting that RemotePC doesn't offer a free plan, but AnyViewer offers a free version for individuals and businesses. The free version of AnyViewer already provides most of the features that users need. So the free version directly meets the needs of most users to enjoy a clear, complete, and stable experience.
Step 1. Download, install, and start AnyViewer on your devices. Navigate to "Log in" and click "Sign up".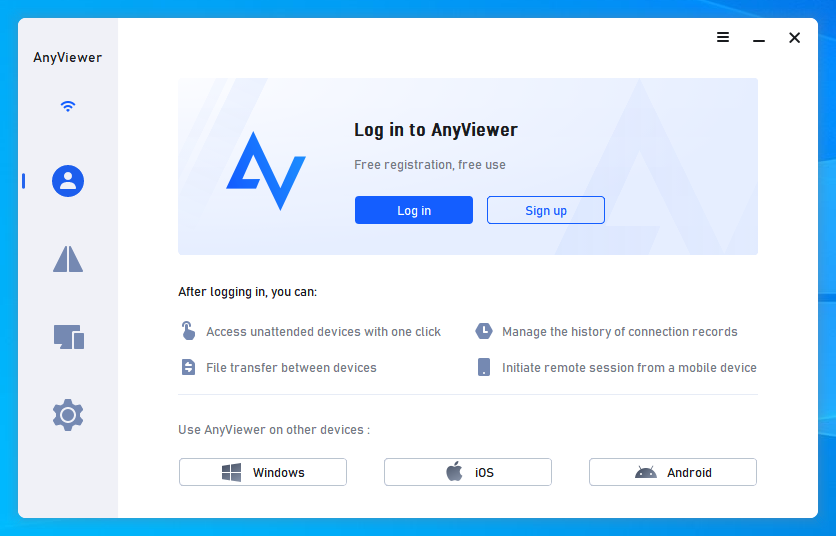 Step 2. Fill out the registration form and log in to this account on both of your devices.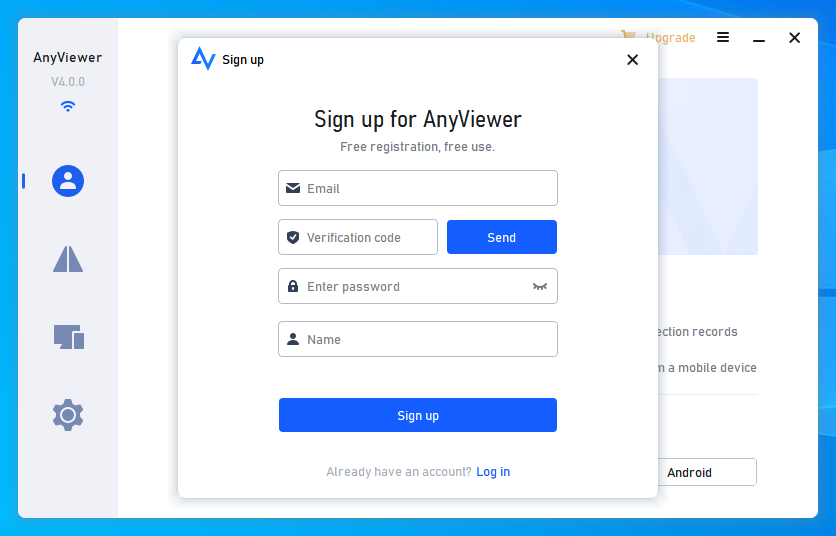 Step 3. After successfully logging in, you can see that your device has been automatically assigned to your account.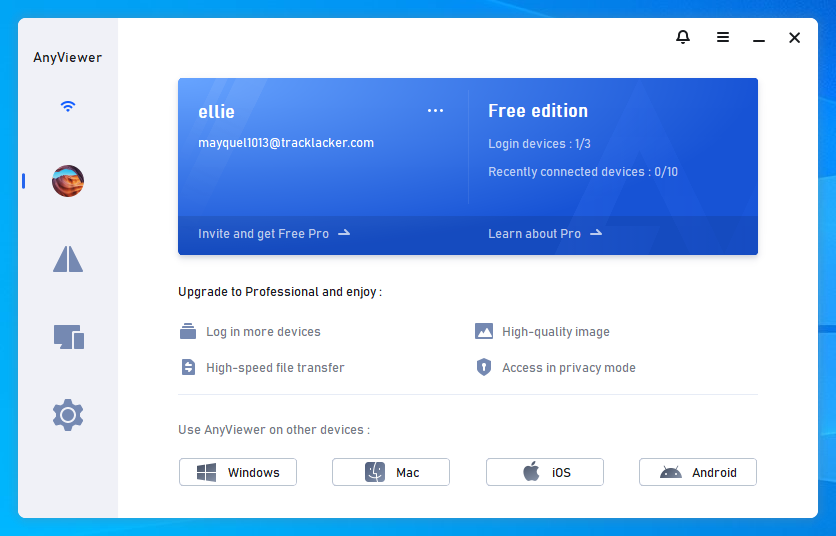 Step 4. On your local device, navigate to "Device" select the target device you want to connect to and click "One-click control" to establish unattended remote access.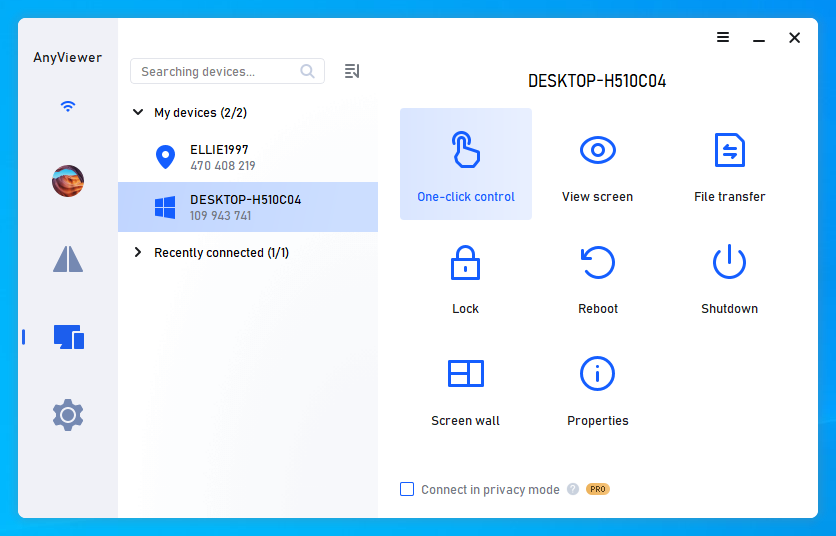 Step 5. After successful connection, you can adjust the resolution according to your needs.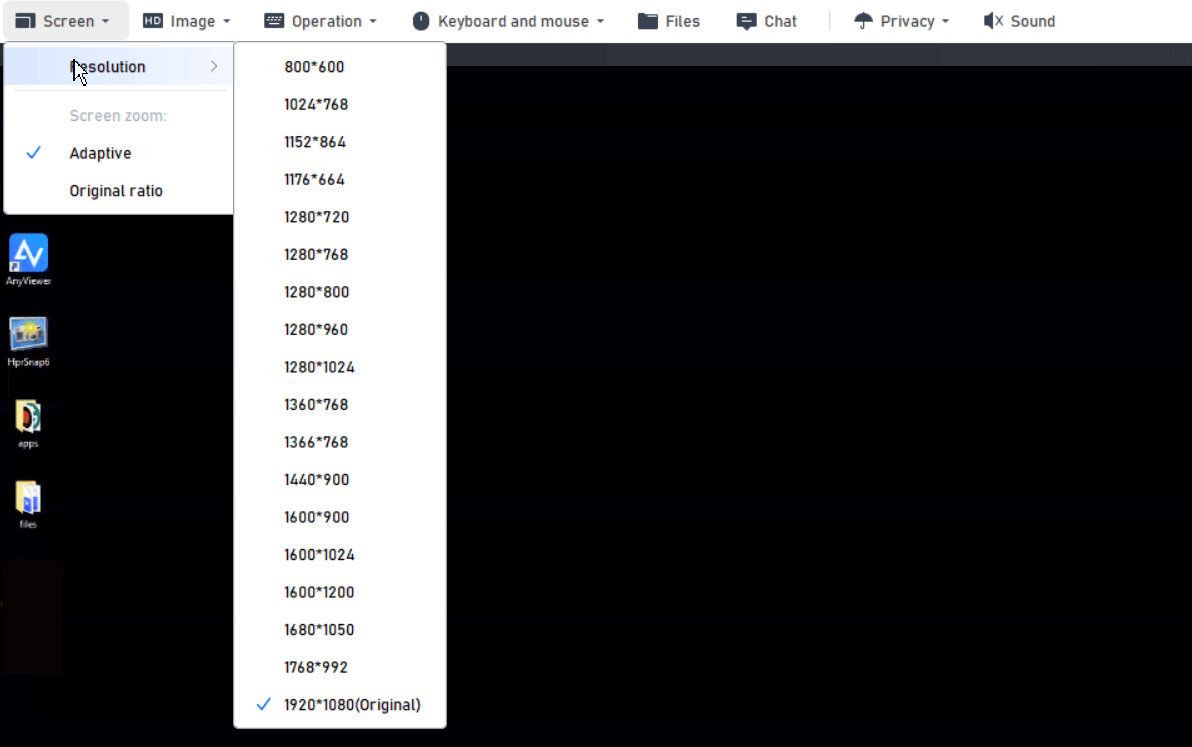 Step 6. In addition, you can easily modify the image quality through the toolbar at the top of the screen. The "Balanced" setting already provides very high-definition quality, which meets the needs of most users. However, if you want even sharper visuals, consider upgrading to the Professional or Enterprise plan for a more advanced experience.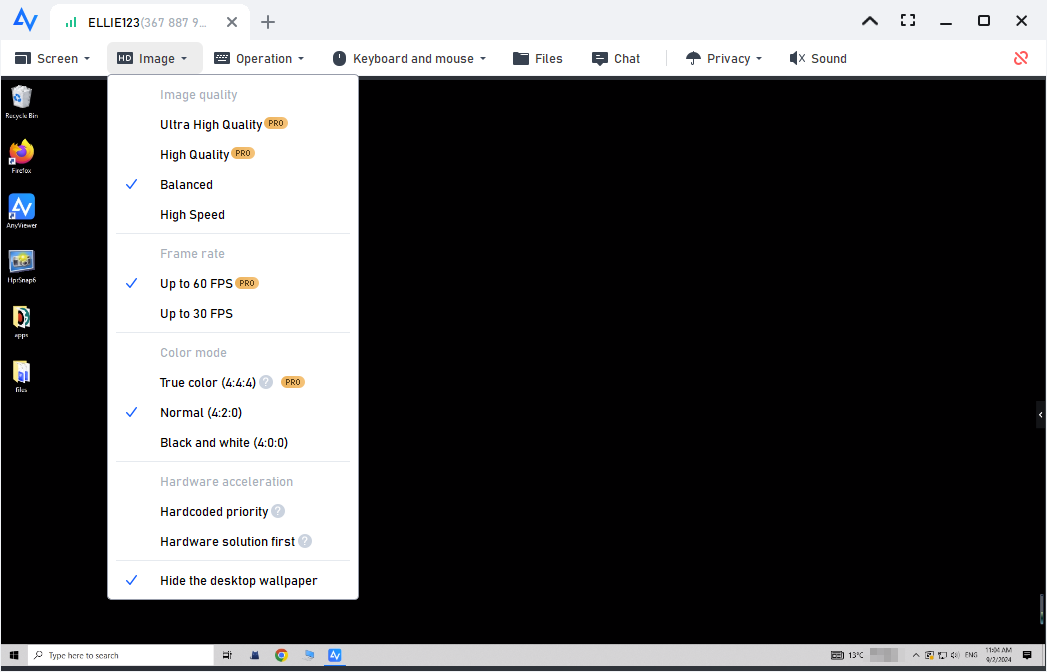 ★Tips: After upgrading your account, in addition to higher-quality images, you will also receive the following benefits:

You can control more devices with one click.
One computer can control numerous devices at the same time.
Get the right to connect in Privacy Mode.
Enjoy faster file transfer speeds.
Enjoy creating groups for your organization to make it easier to manage the huge number of devices more efficiently.
...
Conclusion
Overall, if you are experiencing the RemotePC screen blurring problem during your remote session, then you can use the methods mentioned in this article to resolve the issue. However, if the problem still persists after trying, please consider using the alternatives presented to you in this article, i.e. using AnyViewer as a RemotePCalternative, which is a feature-rich free remote control software.AnyViewer offers variable resolution and high image quality that will give you a clear and smooth experience.