How do I fix TeamViewer blurry screen?
My computer's curved screen gives a hazy image when I log in remotely with TeamViewer. Please help.
- Question from Karidos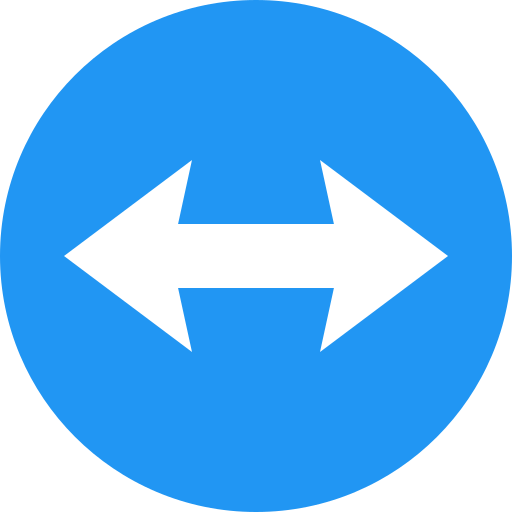 TeamViewer is software provided for remote management and online collaboration. With TeamViewer, users can access a fully integrated online meeting solution for interactive screen sharing and remote access capabilities. However, users often encounter problems when using it, such as TeamViewer blurry screen and so on. But you don't have to be bothered, this article will provide you with solutions to fix the TeamViewer screen blurry problem.
How to fix the TeamViewer blurry screen [3 solutions]
There is no need to worry if you encounter a TeamViewer blurry screen when connecting to your computer via a remote session. In this article, we will cover three solutions to fix the TeamViewer screen blurry issue. By implementing these actions, you can effectively correct or avoid the problem and enjoy a clear and crisp remote desktop experience.
Solution 1. Changing the resolution
By default, TeamViewer uses the local resolution of the remote computer for streaming. However, you can adjust the screen resolution to better fit your local monitor based on your network limitations or personal devices.
Step 1. Start TeamViewer on your device and open a remote session.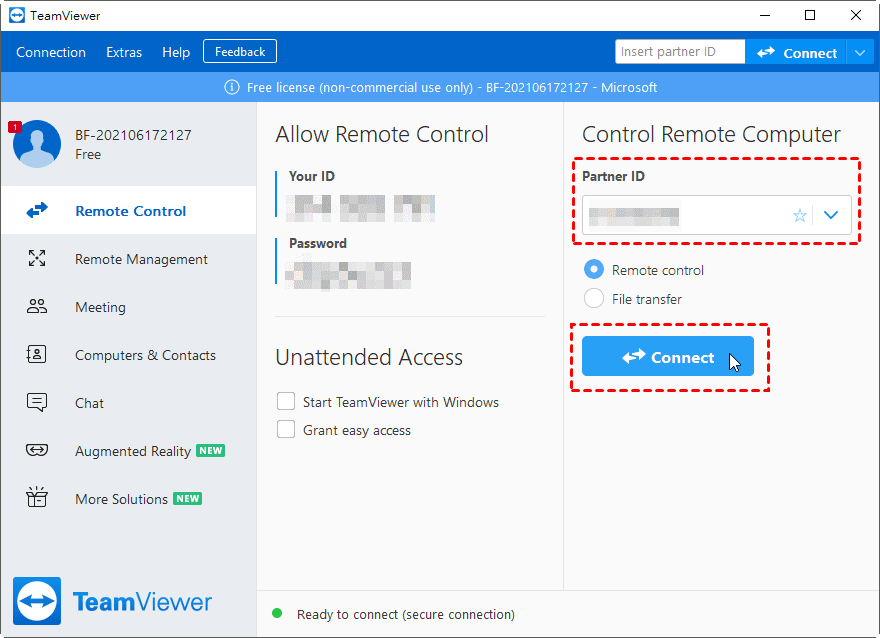 Step 2. Select "Screen resolution" in the toolbar at the top of the remote session to open it. After that, you can choose the resolution you want.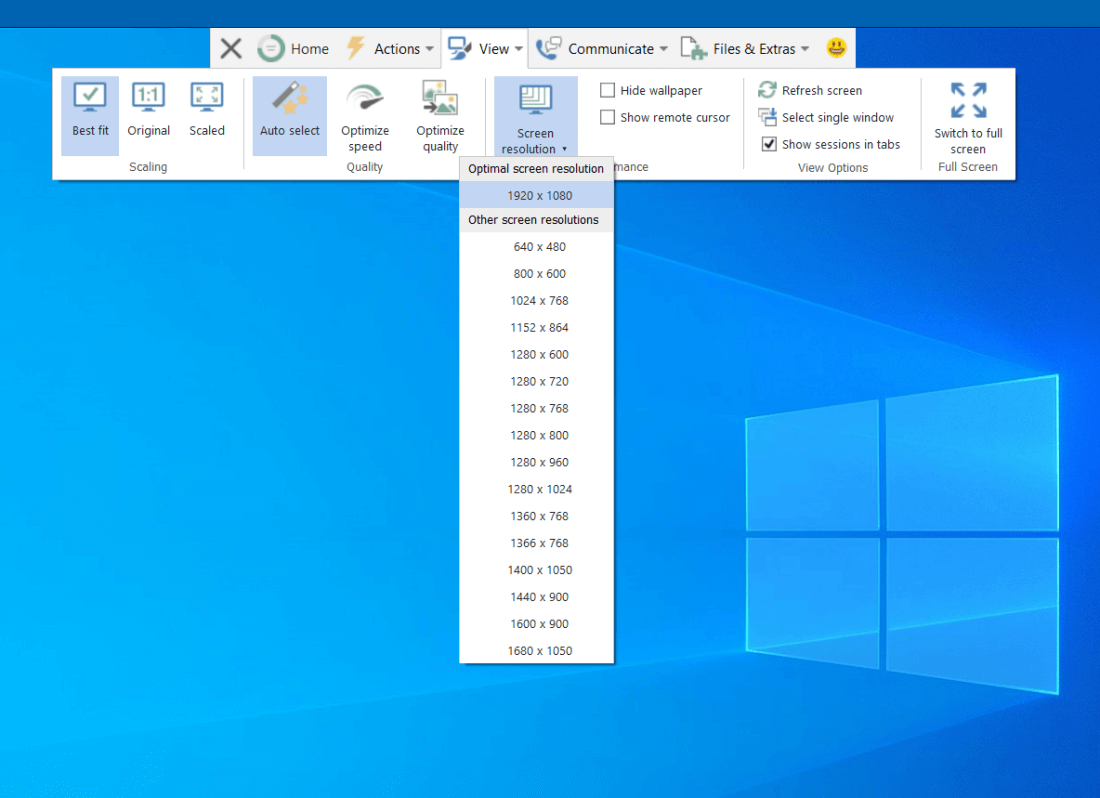 Solution 2. Turn off conservative morphological anti-aliasing
The cause of the TeamViewer blurry screen problem could also be the anti-aliasing settings of the graphics card. Therefore, if you are experiencing this issue, you can also disable the anti-aliasing setting in your graphics card settings as a solution.
Step 1. Right-clicking on the desktop will bring up the menu and click "Graphics Properties".
Step 2. In the Intel HD Graphics Settings window, select the "3D" section.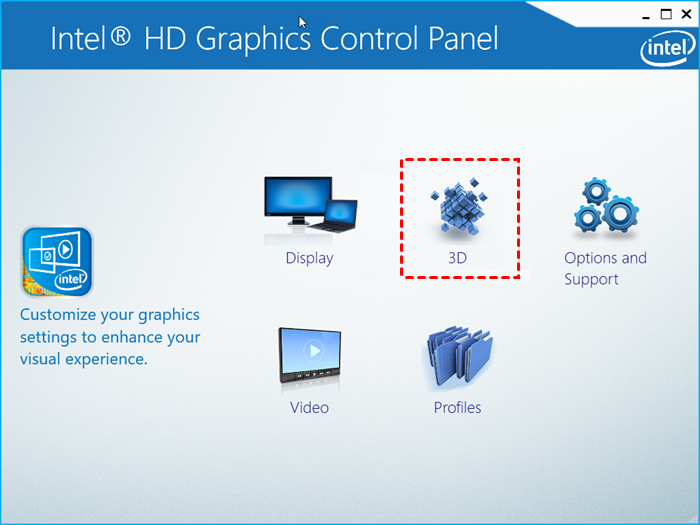 Step 3. Click "Turn Off" in the Conservative Anti-Aliasing setting and then click "Apply" to save the changes.
Solution 3. Use of TeamViewer alternatives with clear image
There is another way you can avoid the problem of a blurry screen. That is to consider using an alternative to TeamViewer. A highly recommended option is AnyViewer, reliable remote control software. It is not only compatible with several Windows versions but also supports iOS and Android. AnyViewer offers variable resolution and high picture quality.
In contrast to TeamViewer, AnyViewer is free for both private and commercial use. The free plan is enough for regular users who need to control their computers from home or office to control their home computers from outside.
Step 1. Download, install, and start AnyViewer on both devices.
Step 2. Select "Sign up" from the "Log in" menu.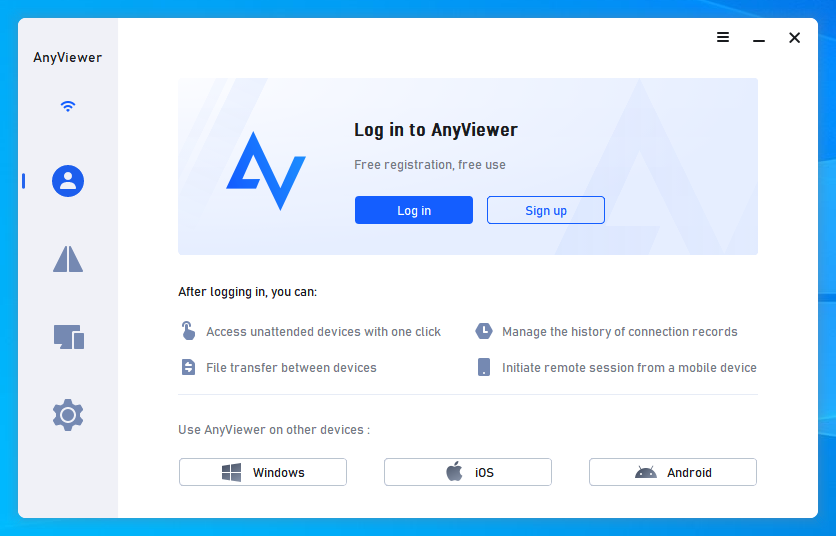 Step 3. Fill in the form and log in to the same account on both of your devices.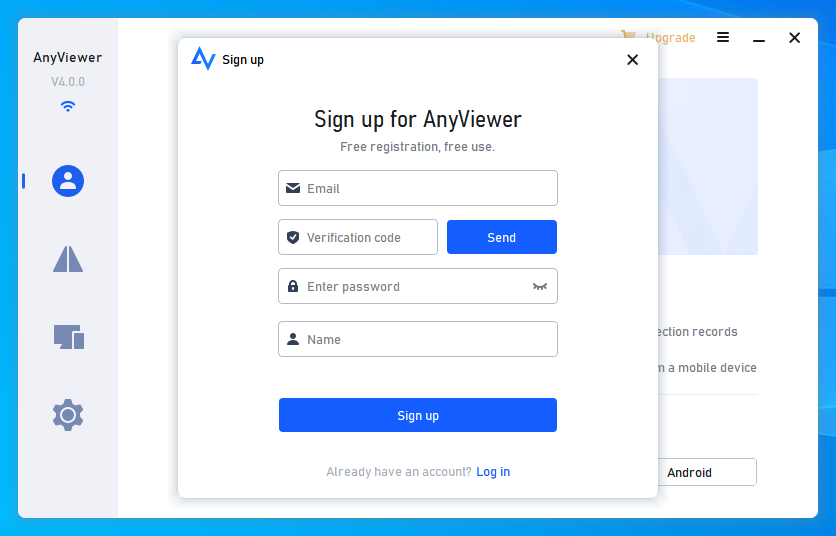 Step 4. You will then be able to see that your AnyViewer login has been successful. Your device will be automatically assigned to the account into which you log in.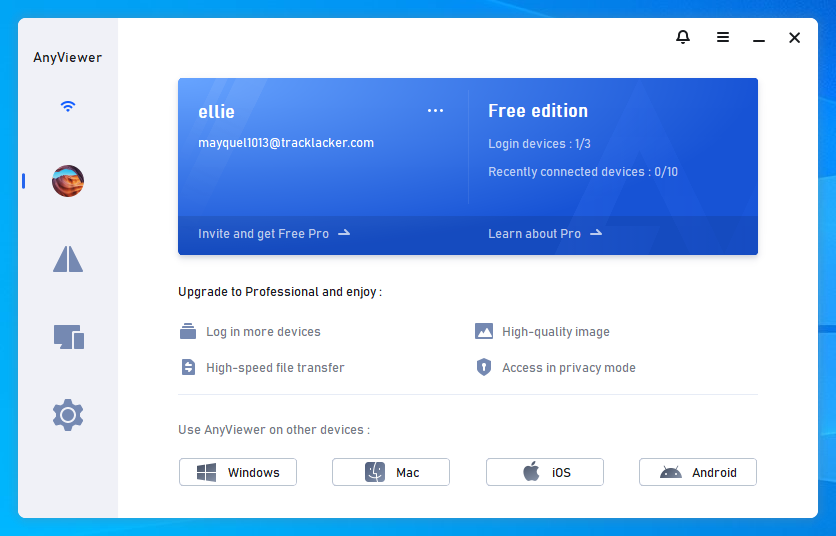 Step 5. Then log in to the same account on both of your devices, navigate to "Device", select the device you want to connect to, and click "One-click control" to directly realize remote unattended access.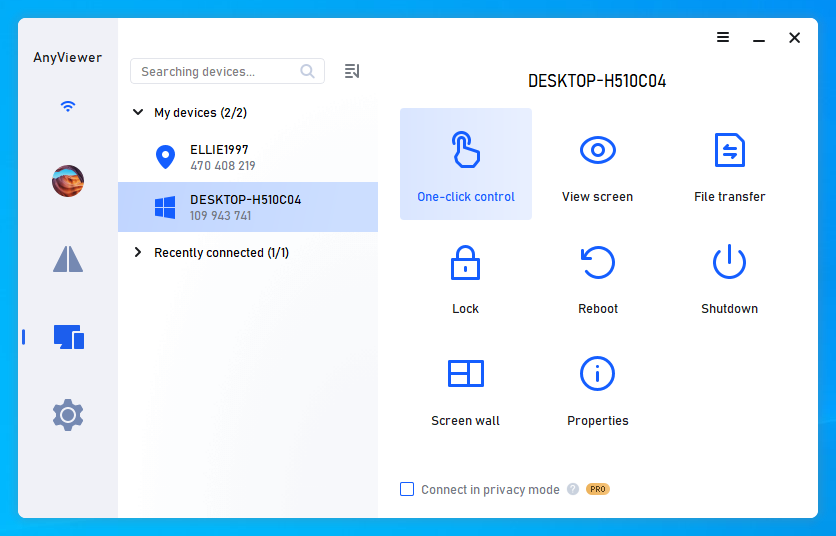 Step 6. After a successful connection, you can change the resolution to suit your needs.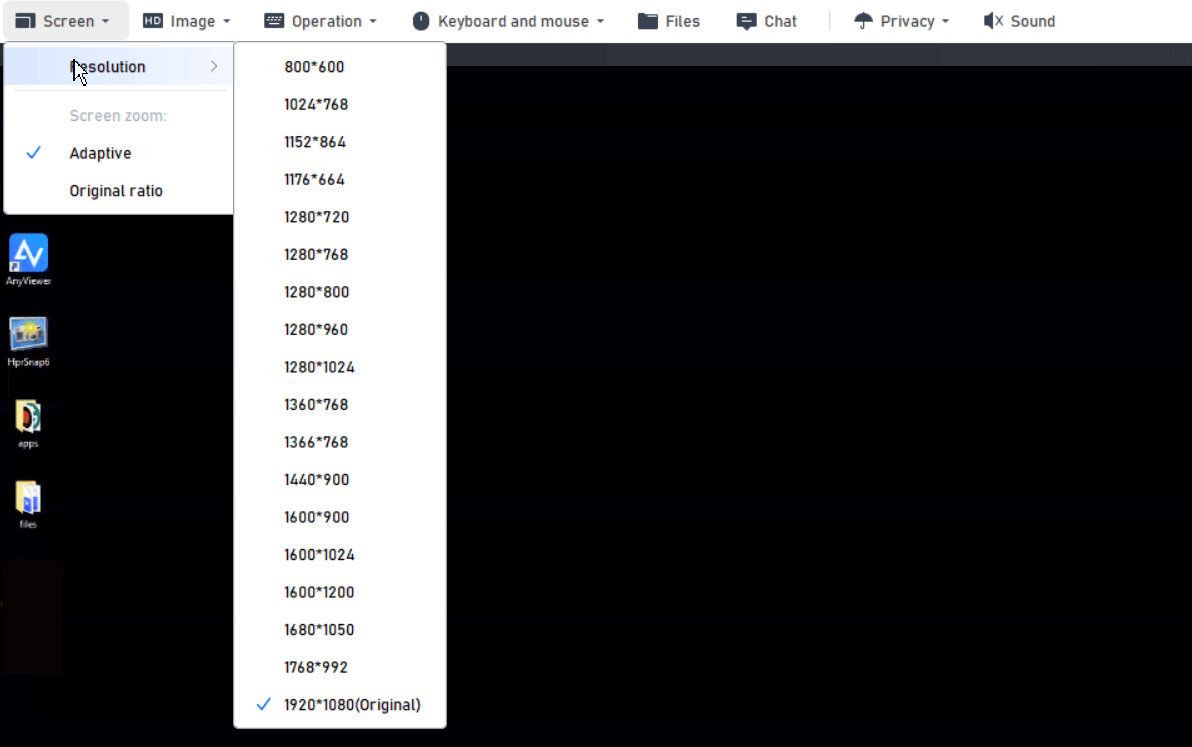 Step 7. In addition, you can easily change the image quality using the toolbar at the top of the screen. The "Balanced" setting already offers HD quality that meets the needs of most users. However, if you yearn for even crisper visuals, consider upgrading to a Professional or Enterprise plan for an elevated level of satisfaction.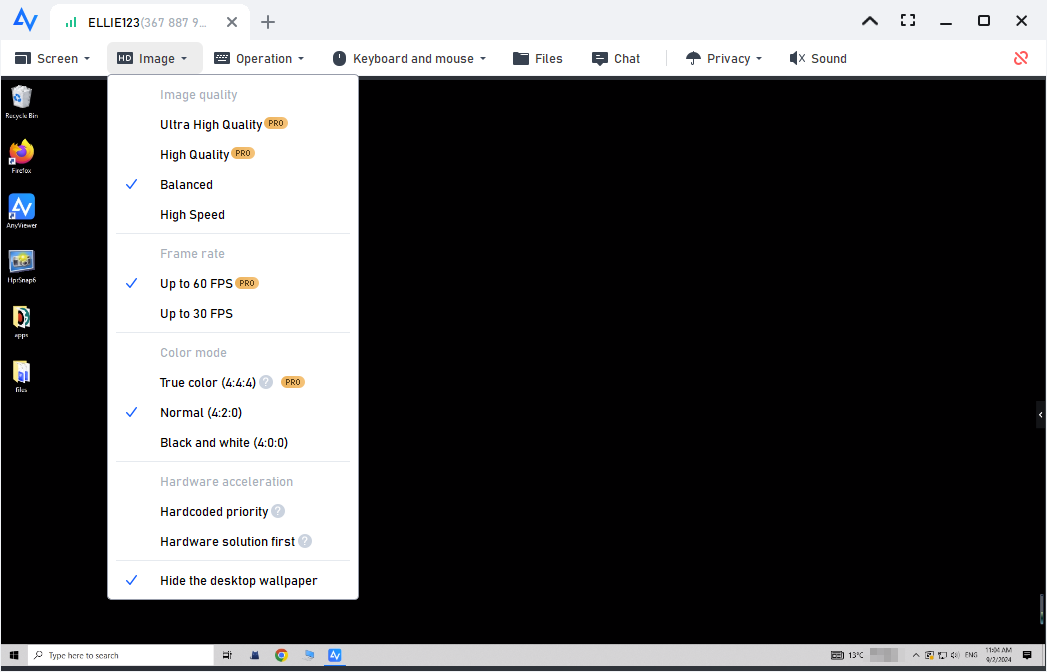 ★Tips: You'll enjoy the following benefits in addition to higher-quality images when you upgrade your account:

Enjoy controlling remote devices in privacy mode.
Enjoy faster file transfers.
Enjoy connecting more devices with one-click control.
Enjoy the right to control numerous devices simultaneously from one computer.
Enjoy the right to create groups to manage a large number of devices more efficiently.
...
Conclusion
In short, if you are experiencing TeamViewer blurry screen during a remote session, you can take the previous two approaches in this article to resolve the issue. However, if the problem persists after trying, consider using the third solution in this article using AnyViewer as a TeamViewer alternative, which is a free and feature-rich remote control software. AnyViewer offers variable resolution, and high image quality, and will give you the ultimate smooth enjoyment.