Reviews: TeamViewer vs UltraViewer
UltraViewer and TeamViewer are the popular ones of remote access software used by a large number of individuals worldwide. Due to the similarity of their names and primary functions, users may be confused about this two different software, here are general reviews of TeamViewer and UltraViewer.
What is TeamViewer?
TeamViewer is undoubtedly one of the most widely used remote desktop software on the market. It allows users to access devices remotely, supporting several functions like remote control or file transfer between said devices in different locations.
It is owned by a company named TeamViewer AG which has expanded its operations across the globe in countries.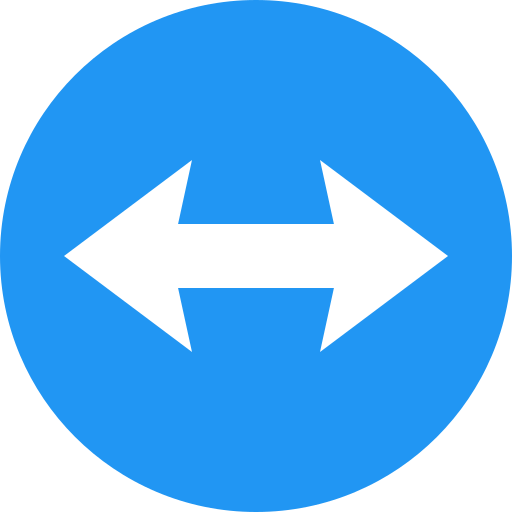 What is UltraViewer?
UltraViewer is a relative newcomer to the business. It has made it a point to capture the market by giving services at extremely low prices and also offers a free version that is popular with users.
It provides similar features such as remote control, file sharing, multi-window computer management, and much more.
Comparisons: TeamViewer vs UltraViewer
Now you may wonder what's the difference between UltraViewer and TeamViewer. In this part, we will compare TeamViewer and UltraViewer with the following parameters.
Compatibility
Teamviewer comes in Windows, MacOS, Linux, Chrome OS, Android and iOS, while UltraViewer is created for Windows only.
Interface and connectivity
Both TeamViewer and UltraViewer enable remote connection by entering the partner ID and password. But they have differences in the interface design.
In TeamViewer main interface, it is intuitive for users to locate their desired function. For example, in addition to remote control, users can also conveniently go to the remote management interface or establish a meeting from the left pane.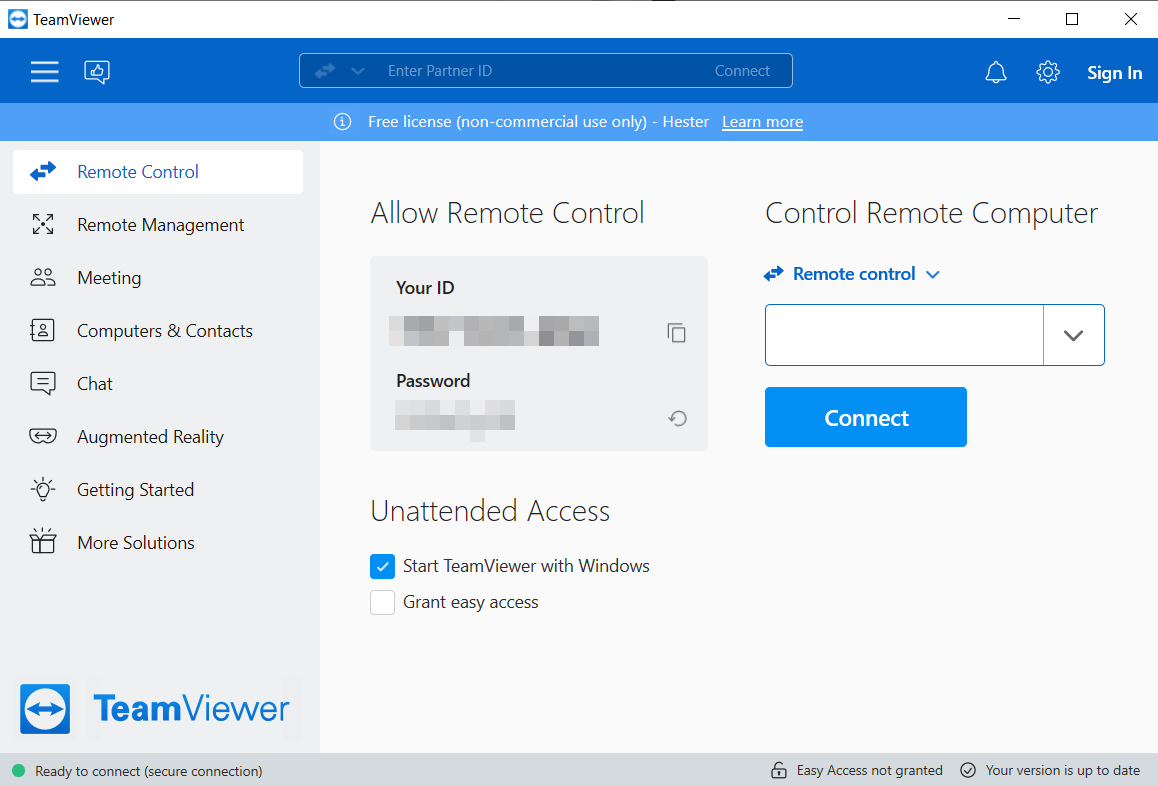 In UltraViewer main interface, it is evident that UltraViewer offers less features than TeamViewer offers, users are only allowed to set up remote control or logged in UltraViewer account to use online contacts feature.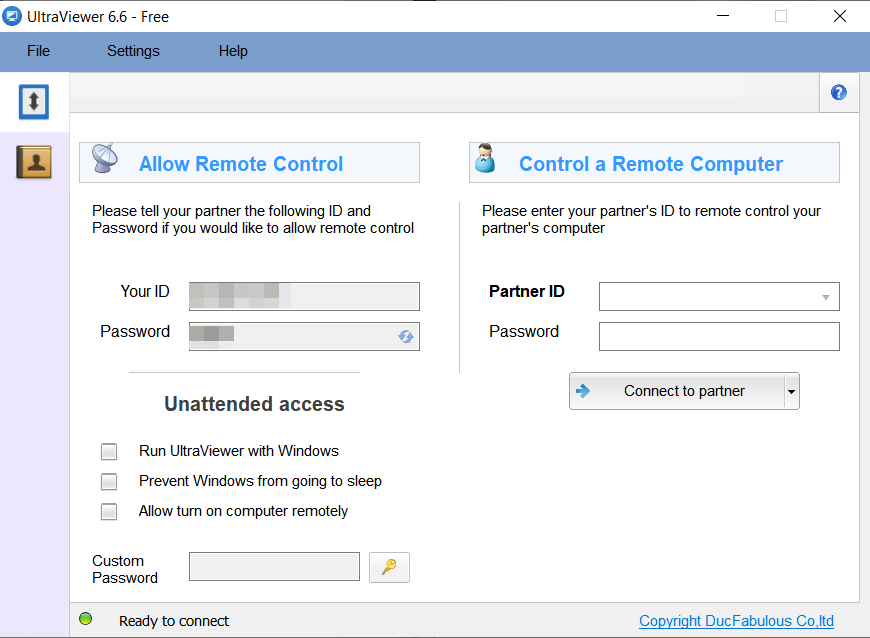 Objects of use
TeamViewer and UltraViewer are both free remote desktop software. However, compared to TeamViewer, UltraViewer offers a far more flexible and user-friendly free policy. Officially, TeamViewer only permits individuals to use it for free for noncommercial reasons. However, according to user feedback, free connection will be blocked after timeout sometimes every 5 minutes. UltraViewer does not differentiate between the object or purpose of usage.
As for license costs, Teamviewer is slightly more expensive than Ultraviewer. For example, UltraViewer Premium license charges $7.99/month to enjoy all its paid features, including up to 5 licensed users, 5 concurrent remote sessions, unlimited remote endpoints, etc.
While TeamViewer Premium charges $112.90 /month, offering 15 licensed users, 10 concurrent remote sessions, etc. Both TeamViewer and UltraViewer only support billed annually.
The chat window
UltraViewer provides a rapid chat window by pressing a set-up hotkey, which is highly useful for customer assistance. However, TeamViewer requires you to access the chat window, which is quite cumbersome, and the font design of TeamViewer's chat window is difficult to see.
Simultaneous multiple sessions
Controlling many machines simultaneously is a function that both UltraViewer and TeamViewer charge in their licensed versions, which is a highly valuable feature for customer service.
UltraViewer only allows 5 concurrent remote sessions in its super best version, while users can reach 15 concurrent remote sessions with the TeamViewer Corporate version, which will also cost more.
Trust
Both TeamViewer and UltraViewer provide encryption based on RSA private-/public key exchange and AES (256-bit) session encryption, which is based on the same standards as https/SSL and is considered completely safe by today's standards.
Teamviewer's decade and a half years in the business earns them more trust than its competitors, while Ultraviewer is almost a newbie in the business, so, it will take time to win the trust of countless users in the market.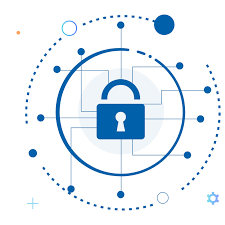 AnyViewer: Best free TeamViewer vs UltraViewer alternative
TeamViewer vs UltraViewer, do you find suitable remote desktop software? If not, AnyViewer, a free yet powerful remote desktop connection software for Windows, Android, and iOS, will be your best choice you won't regret it.
★Benefits of AnyViewe:

Cost-free. It has free version with several practical features.
Fast & Stable. It helps you to achieve stable and fast remote connection with advanced technology.
Flexible. It offers several connection methods to perform remote control and file transfer.
Multi-sessions. It also enables simultaneous multiple sessions in free version.
Chat. It provides a convenient chat box in a remote session.
Download AnyViewer on your devices, and follow the next steps to set it up.
Step 1. On the host computer, click Sign up to register a new AnyViewer account. (You can directly login if you have already signed up.)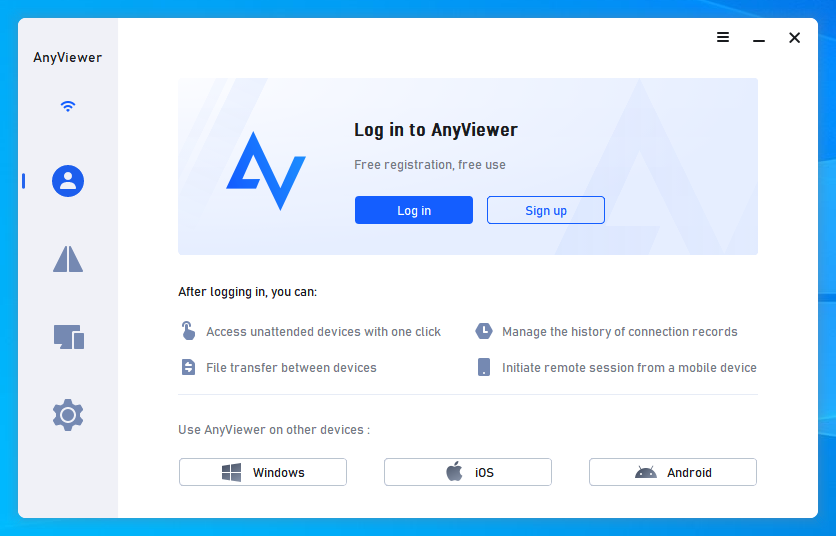 Step 2. Complete the information and click Sign up.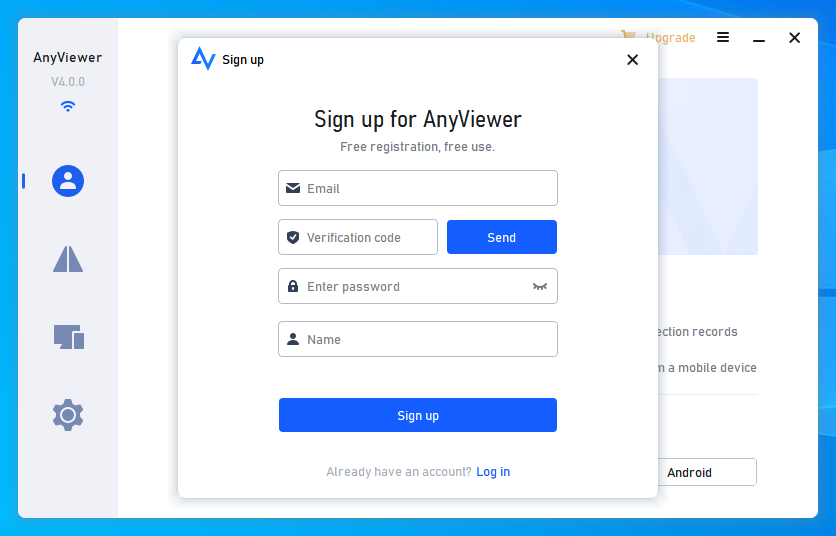 Step 3. On the client computer, log in to the same account, and your device will be automatically assigned to the account.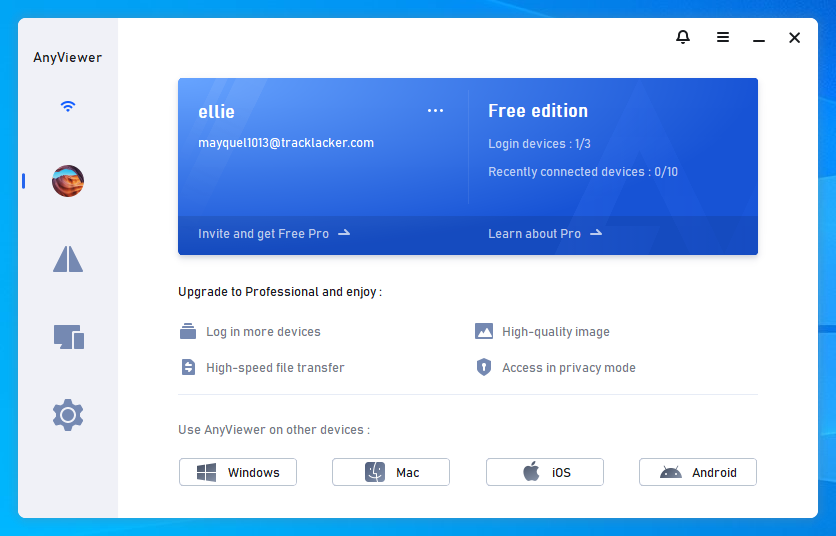 Step 4. Go to Device, select the host computer, and there are several options you can choose. Click the one fits your demands.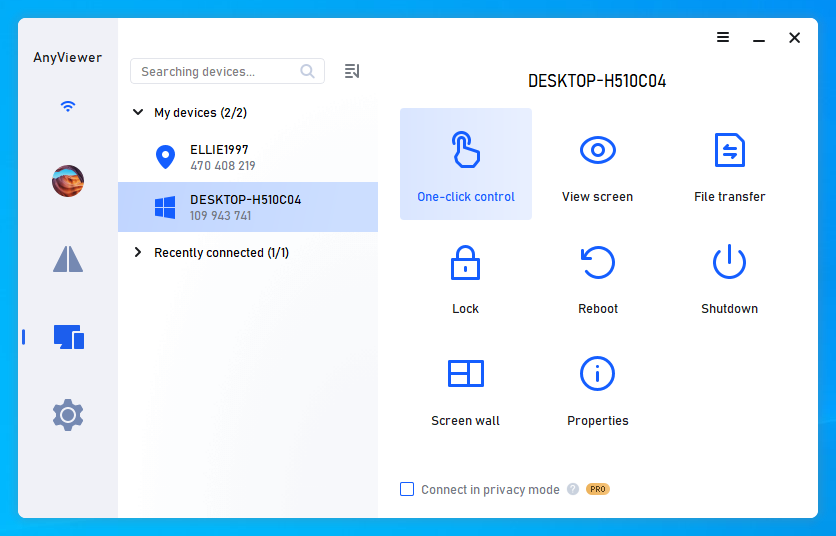 Notes:✎...You can also upgrade to a Professional or Enterprise plan then the following rights will thereafter be yours:

Assign more devices.
More concurrent connection channels for an Enterprise plan.
More simultaneous sessions.
Transfer unlimited files at once.
...
Conclusion
This post is a review and comparison of TeamViewer & UltraViewer. After reading it, you may have a basic knowledge of each software. To pick your most suitable remote control software, there is still one AnyViewer you can't miss.