Splashtop vs TeamViewer: what are the differences?
Splashtop offers remote-desktop software solutions that provide users with secure remote access across their organizations. The software is commonly used in the business, academic, government, and individual sectors.
TeamViewer is a software solution that enables users to remotely access and control computers and other devices. Its technology allows remote monitoring, desktop access, server maintenance, and other remote connection capabilities.
Next, we'll see how they differ by comparing Splashtop vs TeamViewer performance, compatibility, security, and performance.
Compatibility
There's nothing different between Splashtop and TeamViewer concerning compatibilities. Both of them support Windows, MacOS, Chrome OS, Linux, Android, and iOS & iPadOS.
Performance
The Splashtop Business App and Splashtop Streamer for Windows and Mac have multiple configurations that can improve a remote session's performance regarding frame rate (FPS) and CPU loading. Once correctly set, the Splashtop Streamer will use the supported hardware installed on the remote computer to encode the streaming data, which will improve performance in a remote session (increase FPS up to 50% or more in some cases) and also use lower CPU on the remote computer (up to 30% lower in some cases).
TeamViewer hires Qualitest, an independent quality assurance firm, to test its technical performance and keep it competitive. The user interface, image quality, and file transfer speeds are all quick and accurate. They support and connect the device as if the user were sitting right in front of it, even during shutdown or restart. For the best experience, this system automatically selects the best connection protocol and routing server each time.
Security
Splashtop's remote connections are secured through SSL security, with additional security features like TLS and 256-bit AES encryption. It also has top security features, including device and two-factor authentication. Splashtop's cutting-edge infrastructure provides a secure computing environment with advanced intrusion prevention and firewalls at multiple layers.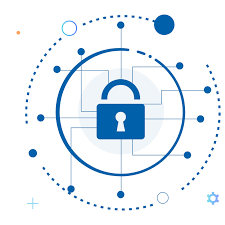 TeamViewer includes RSA private/public key encryption and AES (256-bit) session encryption. This technology is based on the same standards as https/SSL and is completely safe according to current standards. The key exchange also ensures complete client-to-client data protection.
Pricing
Splashtop offers three different plans for its remote access product, with the Solo plan costing $5/month and granting access to up to two computers. Meanwhile, the Pro plan costs $8.25 per month per user, with each user having access to up to ten computers. There are also Pro volume licenses available for $4.54/month/user for up to 50 users and $4.13/month/user for more than 50.
TeamViewer is free for personal use. But for commercial use, it has plans for single use, for teams, and for enterprises. For single users, the plan for online remote access only is $6.95/month, and the plan for business is $38.9/month. For teams, the premium plan is $112.9/month, with up to 15 users licensed to create a single session, and the corporate plan is $229.90/month for up to 30 licensed users, three of whom can be using the service at the same time. For enterprises, you need to contact sales for a fully customized license. Please note that the above-mentioned price is only for a month. TeamViewer plans are always billed annually.
It could be told from the Splashtopvs TeamViewer pricing that, Splashtop is a significantly cheaper option than TeamViewer. Besides, we need to note that lots of users have reflected that they have encountered the "Connection blocked after timeout" error when using TeamViewer free license.
AnyViewer: Best remote desktop solution for Windows
The biggest disadvantage of Splashtop and TeamViewer may come with their price. Splashtop doesn't have a free version even for personal use. TeamViewer is excessively expensive if you want to use it for business purposes.
If you would like a TeamViewer or Splashtop alternative, here we recommend AnyViewer. It is free remote access software for Windows. Its free version allows up to 2 simultaneous sessions without a time limit. If you're a Windows user, try it right now!
Step 1. Install and run AnyViewer on both of your computers. Navigate to Log in and then Sign up on the Controller computer (if you have already registered on the official website, you can log in directly).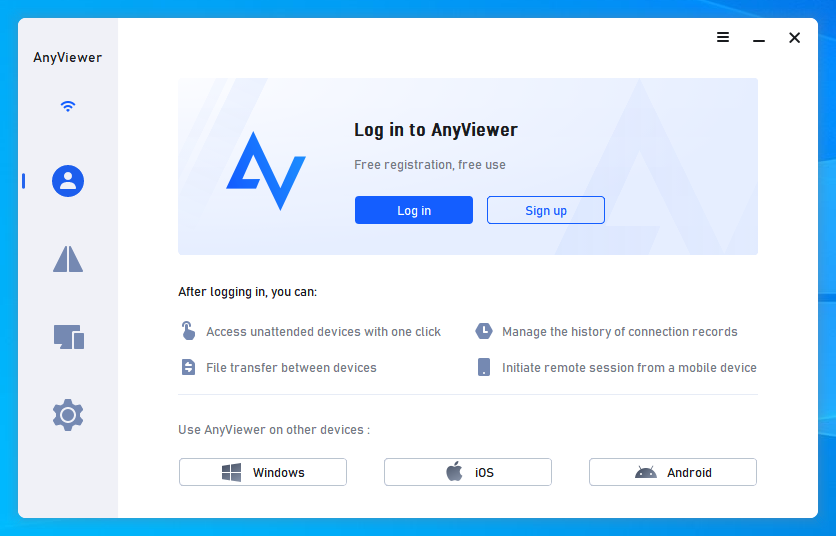 Step 2. Fill out the sign-up form.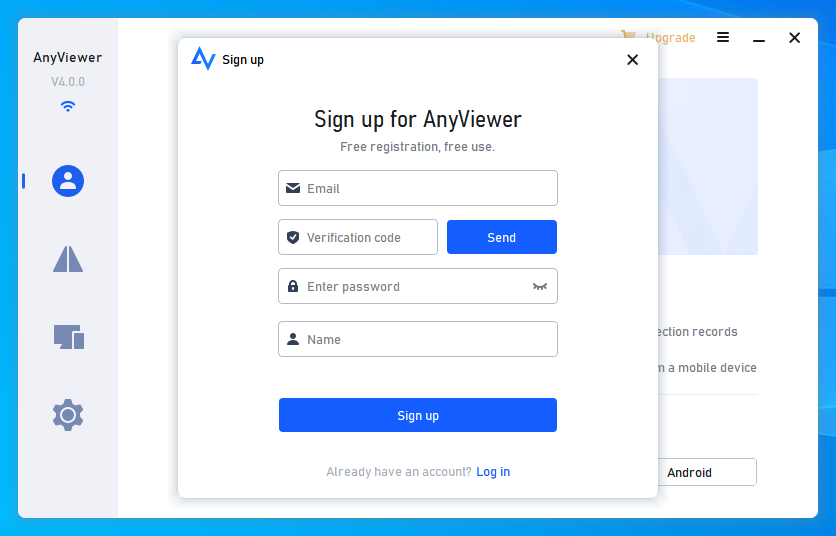 Step 3. You should now see that you have successfully logged into AnyViewer. Your device will be assigned to the account to which you have logged in automatically.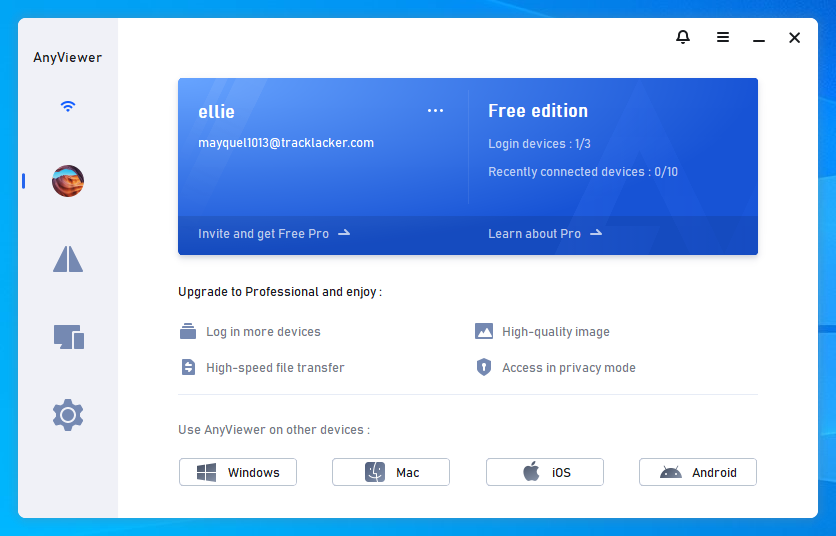 Step 4. On both devices, log in to the same AnyViewer account, then click One-click control for unattended remote support to establish a direct connection.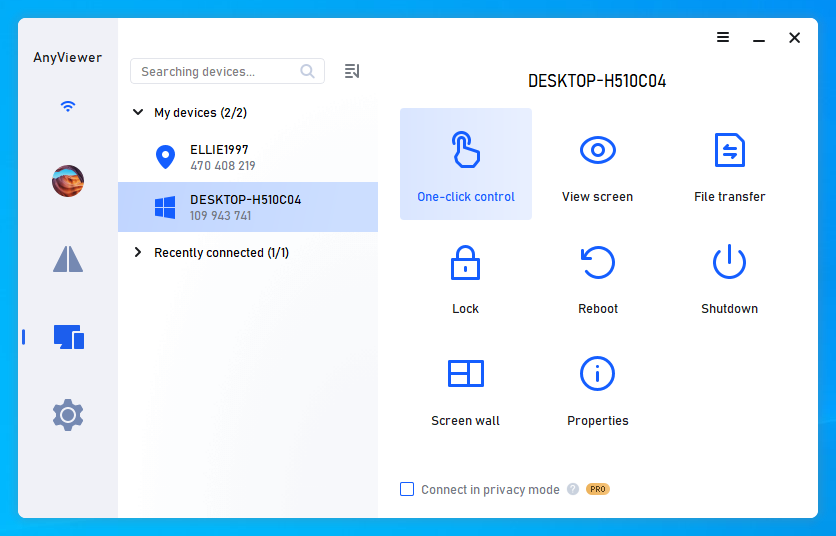 Step 5. After successfully connecting, you will see the remote desktop. Then you can control it completely and provide remote support as if you were sitting in front of it.
Notes:✎...

It is recommended to upgrade your account to a Professional or Enterprise plan. What can a professional or enterprise plan brings to you:

More devices can be assigned to the same account for unattended remote support.
Connect in privacy mode to protect your privacy. This means the Controller can black out the remote PC screen and disable the remote keyboard and mouse click.
File transfer speed will be increased. Transfer speed is 500 KB/s for a free account and up to 10 MB/s for a paid account.
The bottom line
This post primarily introduces the differences between Slapshtop vs TeamViewer. You can compare and choose the right remote desktop solution for you. Besides, we also recommend free remote desktop software for Windows, AnyViewer. If you're a Windows user, you're highly recommended to use AnyViewer.