Scenario: Why is my Splashtop not working?
Hello. I'm currently facing a critical issue with my Splashtop remote desktop software. Despite numerous attempts, I am unable to establish a connection. Could someone kindly assist me with effective Splashtop troubleshooting methods to identify and resolve this connectivity problem? Thanks in advance."
- Question from a user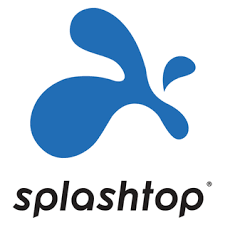 Splashtop troubleshooting: 5 common issues and fixes
Splashtop is a popular remote access software that allows users to control their computers remotely, however, it would be frustrating when Splashtop not working Windows 10, 11. There could be various reasons why Splashtop is not functioning properly, unstable network connection, outdated version, corrupt system, etc.
If you are experiencing difficulties with Splashtop, don't worry, we've got you covered! This post will explore some common Splashtop issues and fixes to help you get Splashtop up again.
Issue 1. Splashtop dropped connections
Most instances of Splashtop encountering dropped connections can be attributed to insufficient bandwidth. To address this issue, follow the steps outlined below:
Open Splashtop Settings > Options, go to the General tab and turn on "Reduce display quality when network is slow"and "Show solid color background on remote computer desktop."
Issue 2. Splashtop cannot connect after a Windows 10 update
Certain users have reported encountering communication disruptions with Splashtop following the installation of Windows 10 update KB4056892. If you find yourself facing this issue, follow the instructions below to rectify the situation:
►Solution 1: Allow access to servers with the domains ".api.splashtop.com" and ".relay.splashtop.com".
►Solution 2: Visit the Splashtop check website and utilize the check tool provided.
►Solution 3: Ensure that non-SSL packets are permitted through port 443.
Step 1. Search for "Windows Firewall with advanced security" and open the application.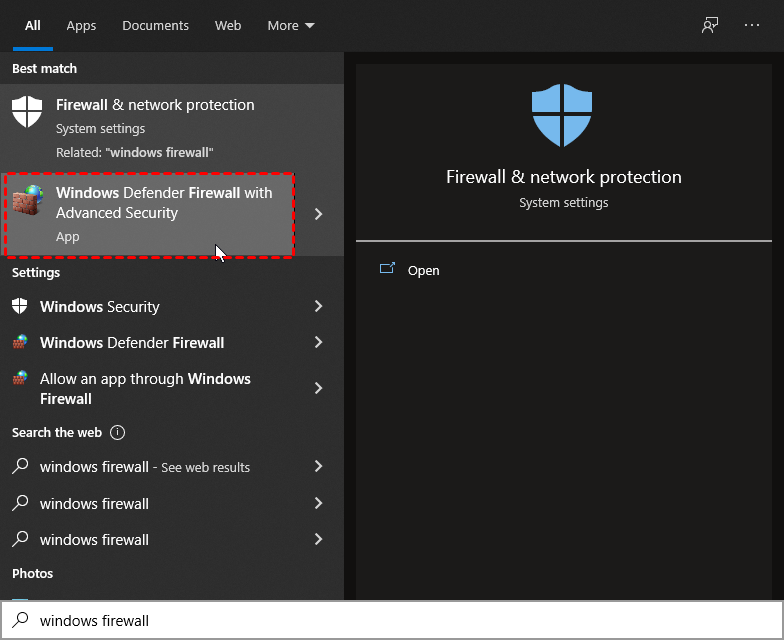 Step 2. Access "Inbound Rules" and create a new rule.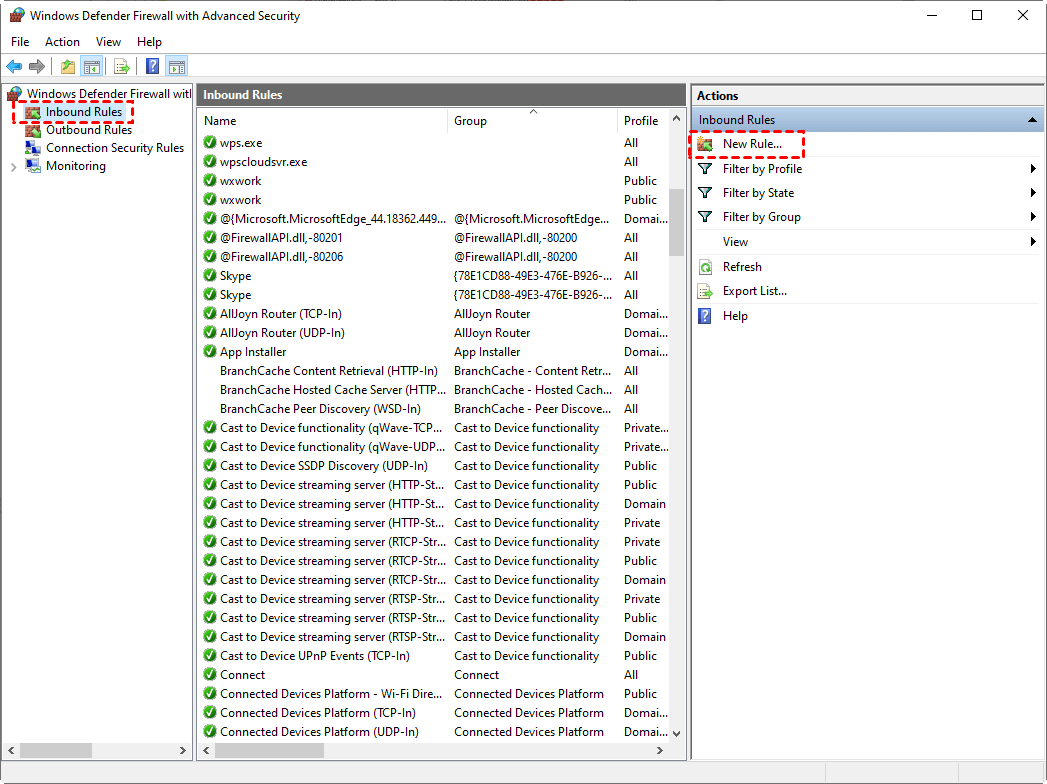 Step 3. Choose the "Port" option and proceed to the next step.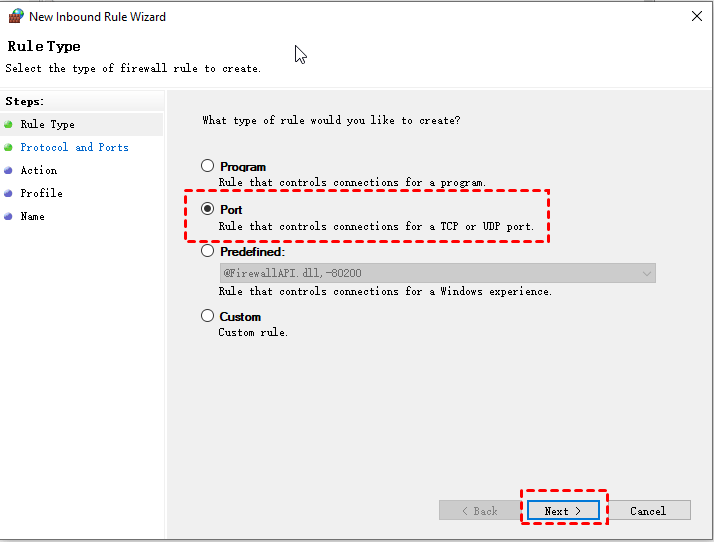 Step 4. Select "Specific local ports" and enter "443" as the value.
Step 5. Enable the "Allow the connection" option and proceed to the next step.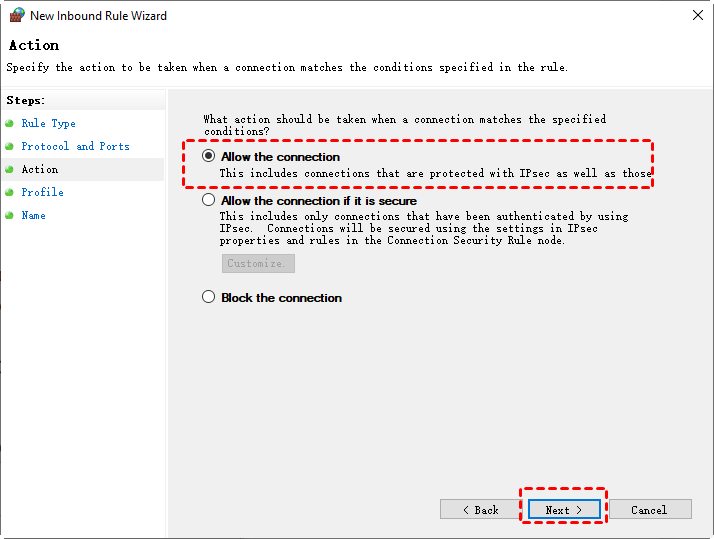 Step 6. Configure the network types according to your requirements.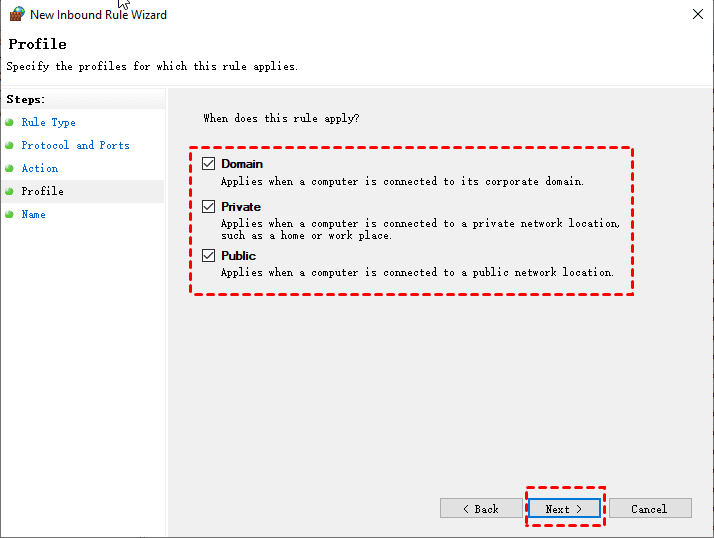 Issue 3. Unable to reach Splashtop servers
If you are encountering error messages such as "Unable to reach Splashtop servers" or "Unable to reach Splashtop relay servers," follow the comprehensive guide provided below to troubleshoot and resolve the issue preventing Splashtop from connecting properly.
►Solution 1: Confirm a stable internet connection on your device by following these steps:
Step 1. Access the Windows Settings app and select "Network & Internet."
Step 2. Click on "Status" from the left-hand menu to view the connection status on the right-hand side of the screen.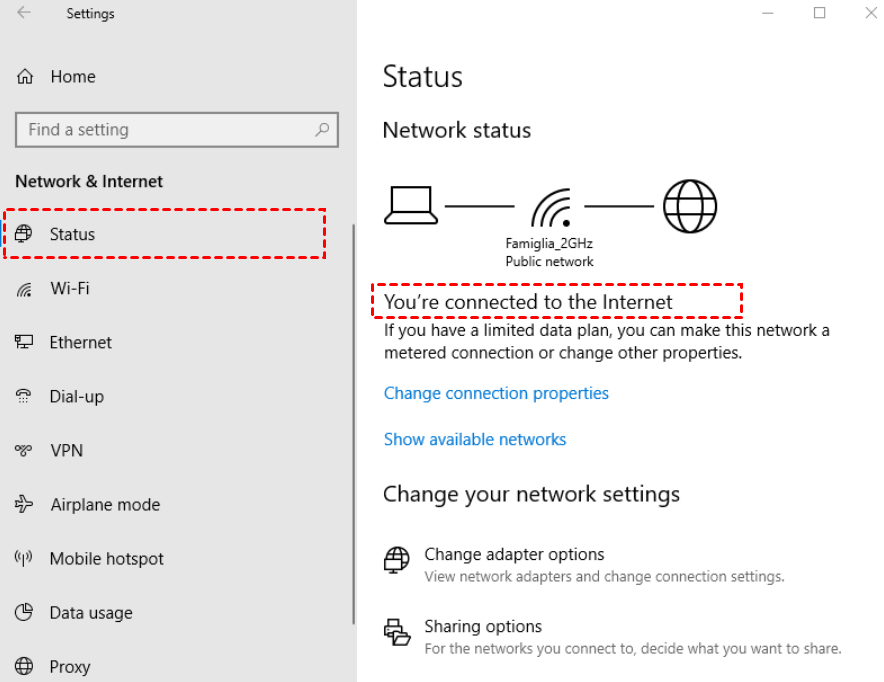 If you are experiencing network problems, scroll down within the "Status" interface and click on "Network troubleshooter." This will prompt Windows to attempt the identification and resolution of any network connection issues.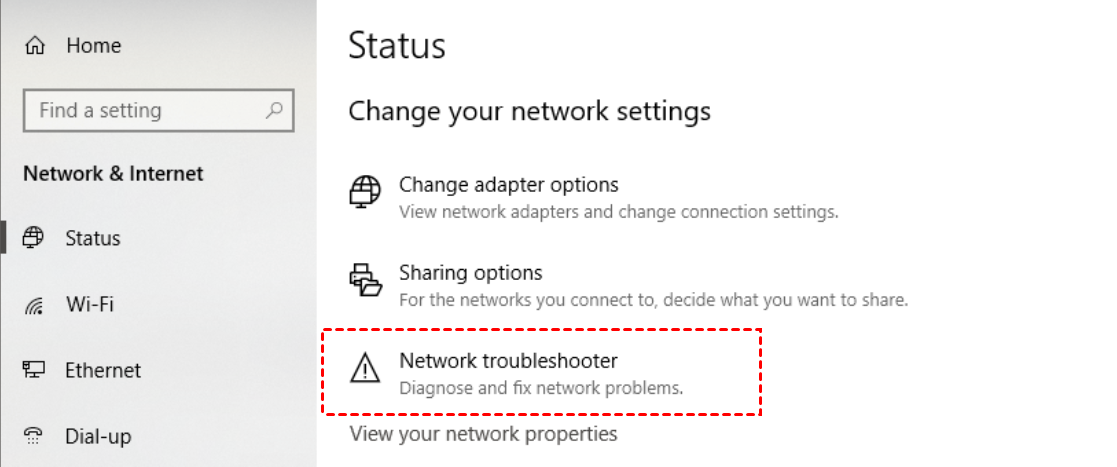 ►Solution 2: Consult with the network administrator to verify the accessibility of the following addresses on your network:
st2.api.splashtop.com
st2-relay.api.splashtop.com
*.relay.splashtop.com (using wildcard)
*.api.splashtop.com (using wildcard)
amazonaws.com (as Splashtop servers are hosted on Amazon Web Servers)
►Solution 3: Ensure that port 443 is open to allow all traffic.
►Solution 4: If your device has a firewall or anti-virus software enabled, ensure that the following Splashtop processes are not being blocked:
SRManager.exe
SRFeature.exe
Step 1. Launch the Control Panel and click on "System and Security" followed by "Windows Defender Firewall." On the left pane, select "Allow an App or Feature Through Windows Defender Firewall."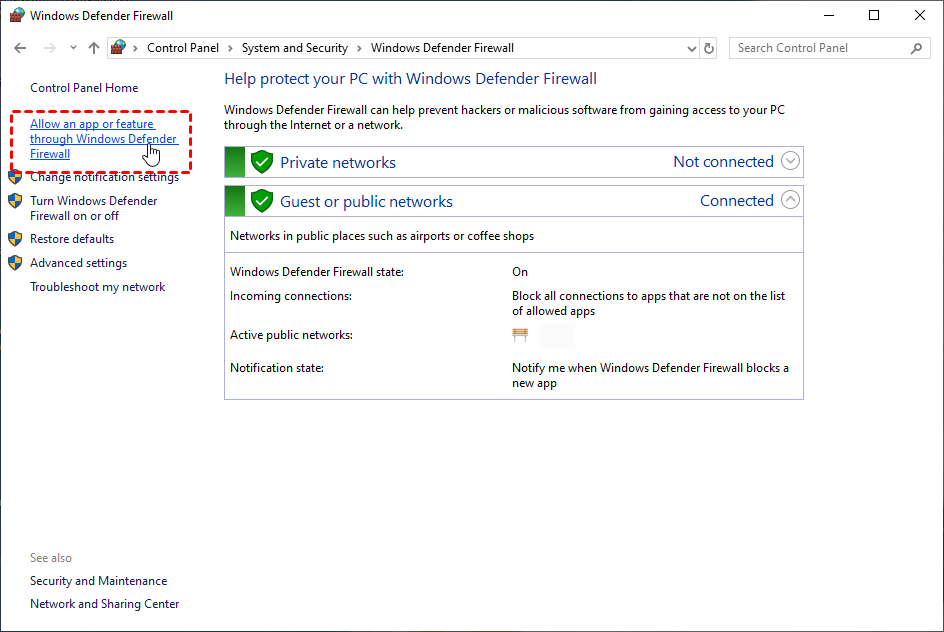 Step 2. Click on "Change settings" and ensure that SRManager.exe and SRFeature.exe are enabled.
Step 3. Open your third-party antivirus software, select the appropriate icon on the left, and navigate to the shield settings tab.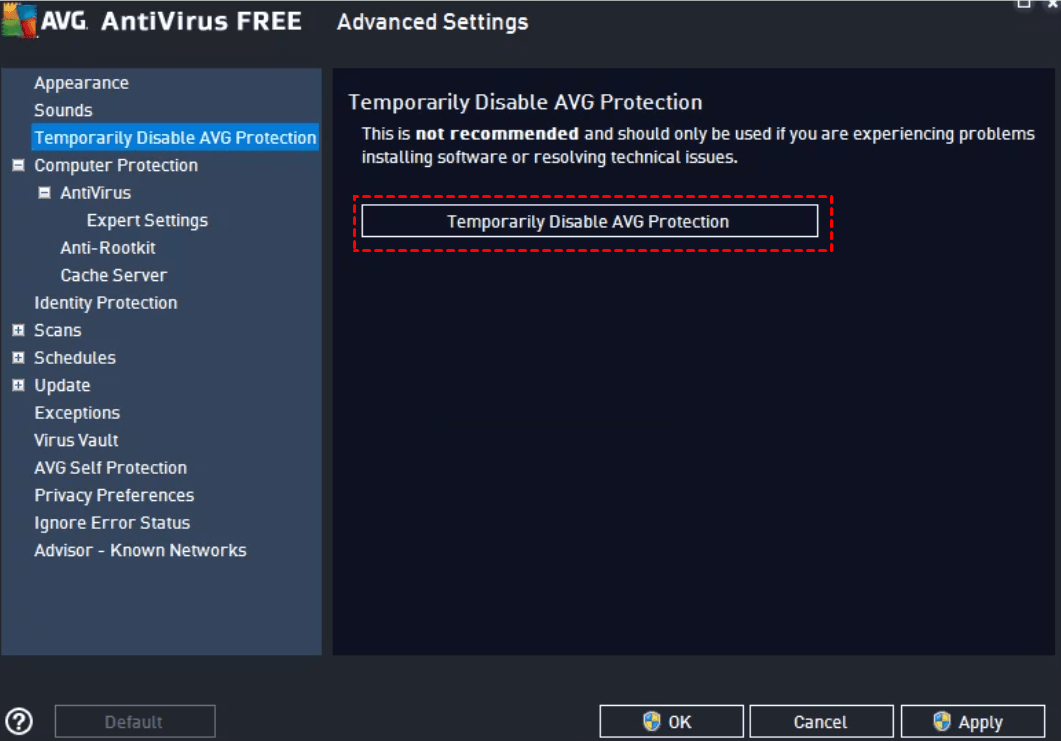 Issue 4. Splashtop multiple monitors are not working
In this section, we will address concerns related to Splashtop display issues with dual monitors or when the monitor is turned off. It is important to note that users cannot establish a remote connection to an inactive computer. To resolve this issue effortlessly, follow the simple steps outlined below:
Access Windows Settings and navigate to System > Power & Sleep. Confirm that the Sleep setting is configured as "Never".
Issue 5. Splashtop blurry displays
In some cases, the quality of a remote session may not match the experience of operating the computer directly in an office environment. This discrepancy can be attributed to the complex processes involved in adjusting screen resolutions between different locations, leading to potential visual side effects. To address Splashtop blurry screen, you can follow the steps below:
Step 1. Launch the Splashtop Business app and access File > Options > Advanced.
Step 2. In the Advanced settings, locate the "Use Legacy Compatible Mode" option and ensure that the checkbox is selected.
Step 3. Locate the specific computer you wish to connect to and click or tap on the edit icon, typically represented by a gear-shaped icon.

Step 4. Within the settings, find the Resolution option and select the most suitable setting based on your requirements. You have the following options to choose from:
Native resolution of the remote computer: This maintains the original resolution of the remote computer but may result in black bars on the sides, depending on your monitor's aspect ratio.
Best fit to client computer: Adjusts the remote computer's resolution to match the aspect ratio of your local computer. Please note that this adjustment may not change the positions of icons on the remote desktop.
Specific resolutions (e.g., 1920x1080, 1600x900, 1366x768, 1280x800, 1024x768, 800x600): These options modify the resolution of the remote computer to the selected value. It's important to note that adjusting the resolution may affect the static positions of icons.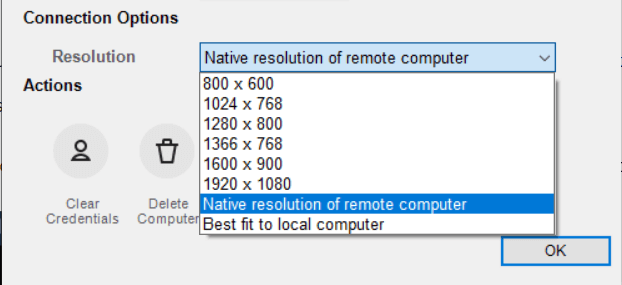 Step 5. Once you are connected to the remote computer, you can further enhance the resolution settings by clicking on the View Options icon, which is symbolized by an eyeball icon.
No more errors: Explore the best error-free Splashtop alternative
Looking for a solution to overcome the frustrating problems with Splashtop? Make a seamless transition to the superior Splashtop alternative, AnyViewer, and bid farewell to those troublesome remote connection issues.
AnyViewer is a top-notch remote access software developed by a highly skilled technical team. It boasts an error-free performance and a user-friendly interface, ensuring effortless navigation as you remotely access and control your devices from anywhere in the world.
But that's not all! AnyViewer offers a plethora of advanced features to enhance your productivity, including unattended access, file transfer, multiple sessions, and real-time chat, fostering seamless teamwork regardless of physical location.
Experience the power of AnyViewer today and unlock a new level of productivity!
Step 1. Open AnyViewer on the remote computer. Create a new account and log in.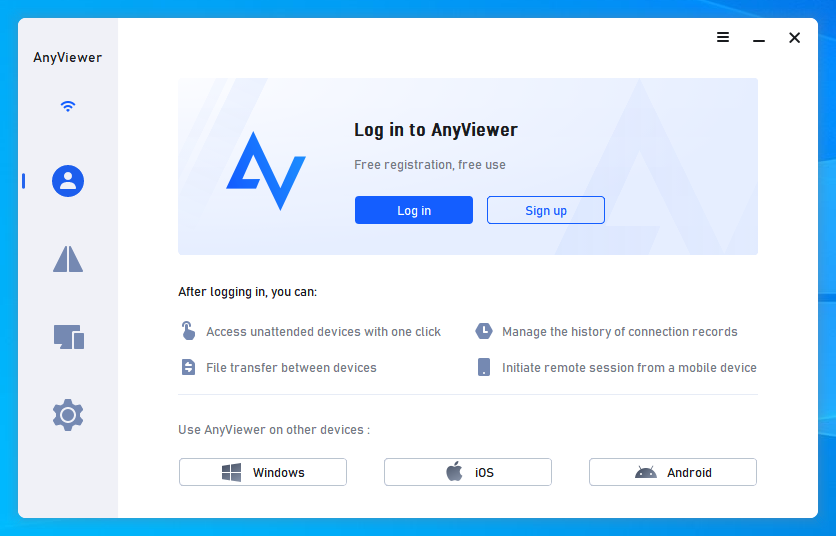 Step 2. Open AnyViewer on your local computer and sign in using the same account you just created. The computer will be automatically assigned to your account.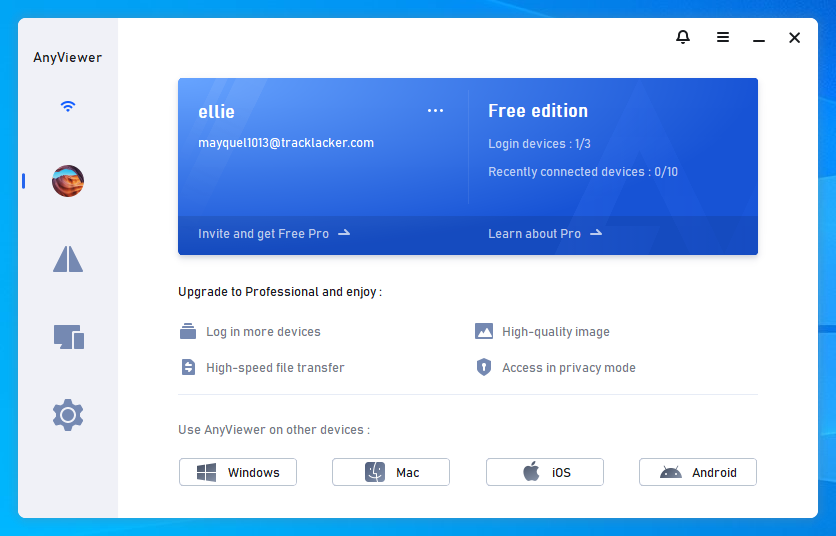 Step 3. Navigate to the Device section. Select the specific computer you wish to connect to and choose the One-click control option to establish a connection.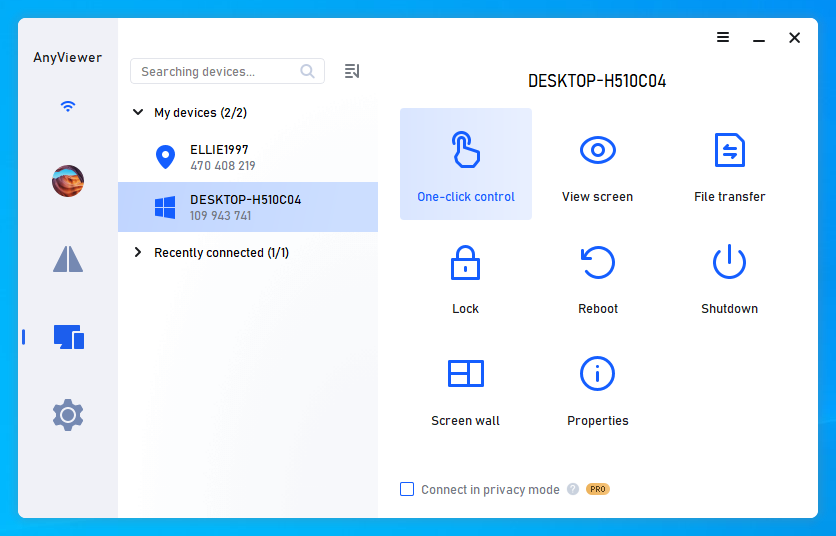 Tips:
If you have more than two remote PCs, we recommend
upgrading your account
to enjoy up to 10 simultaneous sessions and the ability to assign up to 100 devices for one-click control. Additionally, with a cost-effective subscription, you can enjoy unlimited file transfers without any limitations.
Conclusion
That's all for Splashtop troubleshooting. We mentioned five common Splashtop issues and their fixes. If you're seeking an exceptional alternative to Splashtop, look no further than AnyViewer. With its unrivaled features and user-friendly interface, AnyViewer stands as the top choice for seamless remote access.