Overview of Splashtop
Splashtop is a remote desktop software that enables users to access and control their computers or servers remotely. It offers cross-platform compatibility and features such as file transfer, multi-monitor support, high-performance streaming, and remote printing. Splashtop emphasizes security with encryption, authentication, and access control measures. It provides a reliable and efficient solution for individuals and businesses who require secure and convenient remote access to their devices, and IT professionals who need to provide remote support to distant devices.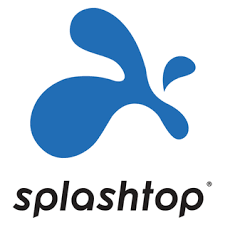 How much does Splashtop cost?
How much does Splashtop cost? Splashtop offers different pricing tiers to cater to the needs of various users, including individuals, businesses, and enterprises. The pricing structure is subject to change, so it is advisable to visit the official Splashtop website for the most up-to-date information. Here are some of the common pricing tiers offered by Splashtop for remote access and remote support.
Splashtop for personal use
First, it is great to tell you that Splashtop has a free version. Splashtop Personal is designed for individuals who want to access their home computers on the local network. Splashtop Personal is free for personal use; for example, access your home computer from the comfort of your couch or bedroom.
Splashtop pricing for remote access
How much is Splashtop for remote access? Splashtop pricing for remote access offers three plans:
Splashtop Business Access Solo is billed annually at $60. This solution is specifically designed for individual users, granting access to a maximum of 2 computers per license.
Splashtop Business Access Pro is billed annually at $99 per user. It is designed for individuals and teams, allowing access to up to 10 computers per license.
Splashtop Business Access Performance is billed annually at $139 per user. It allows access to up to 10 computers per license, and it can save 20% when you have 4-9 users and save 25% for 10+ users. It is designed for the best image color, audio quality, and more.
Splashtop pricing for remote support
How much is Splashtop for remote support? Splashtop pricing for remote support offers four plans:
Splashtop SOS is billed annually at&199 per concurrent technician, allowing for simple attended access with session code. Please note that unattended access is not supported with this license.
Splashtop SOS+10 is billed annually at&219 per concurrent technician, allowing for unattended access to 10 computers per license.
Splashtop SOS Unlimited is billed annually at&399 per concurrent technician, allowing for unattended access to an unlimited number of computers.
Splashtop Enterprise is a highly customized plan. You'll need to contact the sales for the price.
AnyViewer: Cost-effective Splashtop alternative
Splashtop is known for its robust features and capabilities, but it should be noted that it comes with a higher price tag compared to some alternative options. While it offers a comprehensive set of features and reliable performance, the cost of Splashtop may not be suitable for those with budget constraints or looking for a more cost-effective solution.
Looking for an affordable remote desktop solution? Consider AnyViewer as a cost-effective alternative to Splashtop. With AnyViewer, you can enjoy a reliable remote access experience without breaking the bank. Here are two features that make AnyViewer the best Splashtop alternative:
Generous free version. AnyViewerFree is free for personal or commercial use. Besides, it offers many impressive features, including file transfer, chat, multi-to-multi monitor support, etc., which are paid for in Splashtop.
High affordability. Compared to Splashtop, AnyViewer offers a pricing structure that is designed to be budget-friendly while still delivering essential remote desktop functionalities. You can save on costs without sacrificing the features you need. The following is a comparison of AnyViewer Professional and Enterprise with Splashtop Business Access Performance and SOS Unlimited.
Step 1. Download, install, and launch AnyViewer on both computers. On the Controller computer, go to Log in, and then click Sign up (if you already have signed up on its official website, you can log in directly).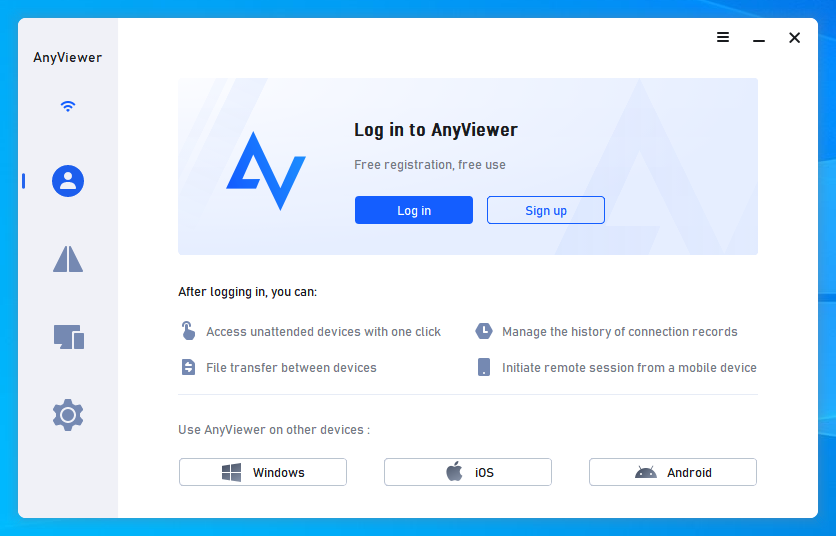 Step 2. Fill in the signup information.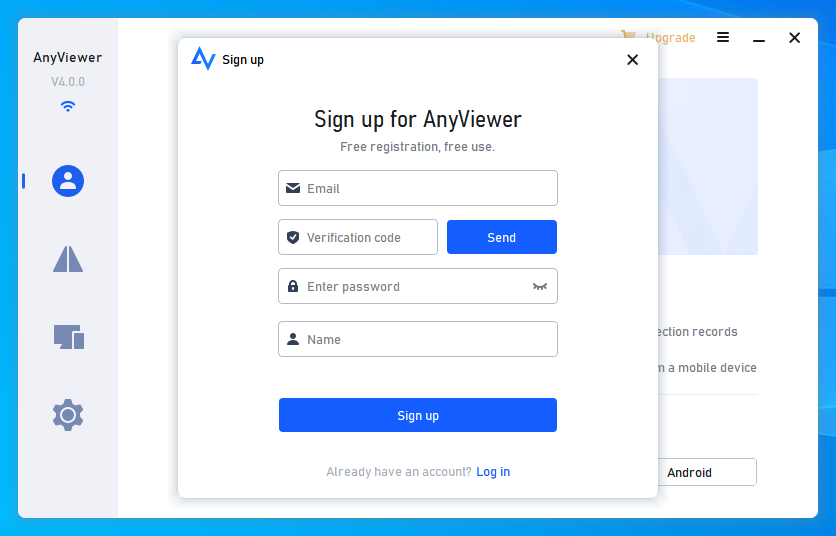 Step 3. Then you can see you successfully logged in to AnyViewer. Your device will automatically be assigned to the account you've logged in to.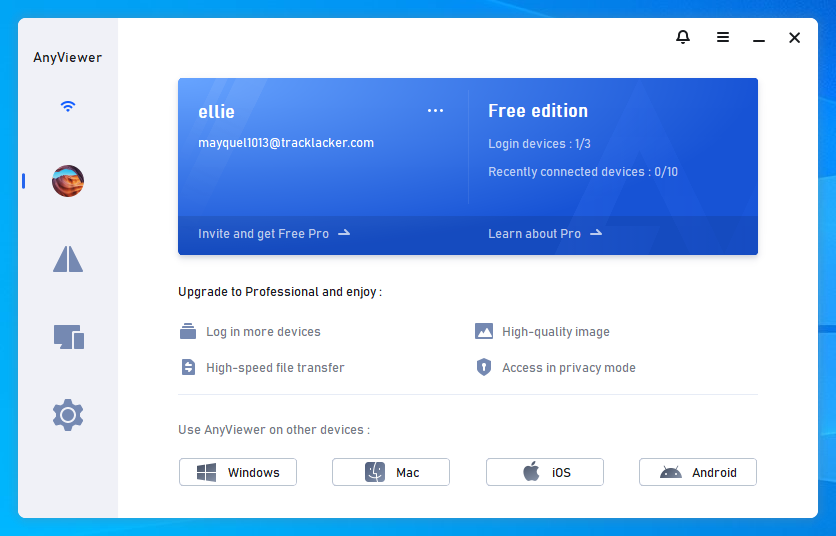 Step 4. Log in to the same AnyViewer account on the two devices; then you can achieve a direct connection by clicking One-click control.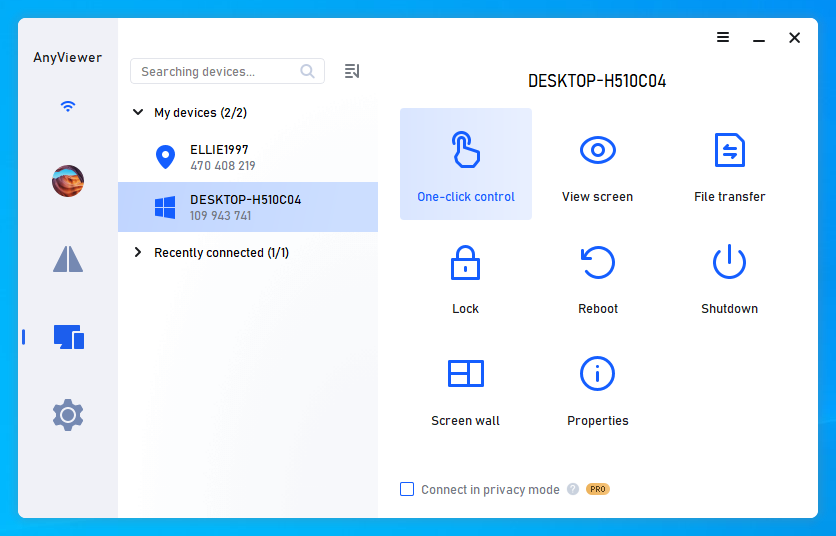 Step 5. After connecting successfully, you'll see the remote desktop.
The bottom line
This post primarily introduces how much does Splashtop cost. When considering remote desktop solutions, it's essential to factor in pricing. While Splashtop offers robust features and performance, it has a higher price tag. For those seeking a more cost-effective option, AnyViewer emerges as a compelling alternative with similar functionalities. AnyViewer provides affordability without compromising essential features, making it a favorable choice for those seeking value for money.