How do I fix lag on Splashtop?
Hi. I've been experiencing some annoying Splashtop lag. It's seriously hampering my productivity. Has anyone else encountered this issue and found a reliable solution? I'd appreciate any helpful tips or tricks to fix the lag and enjoy smoother performance. Thanks in advance for your assistance!"
- Question from a user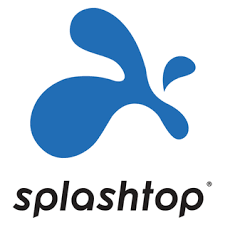 How to fix Splashtop lag for better performance [2 cases]
Splashtop is a popular remote access software that empowers users to work seamlessly from anywhere. However, if you're experiencing issues like Splashtop mouse lag, keyboard delay, slow screen refresh, etc., fear not! Lag can be a frustrating issue, but there are several steps you can take to address it: enable hardware acceleration, configure the screen capture option, and more.
Whether you are using Splashtop Business App or Splashtop Streamer, we'll explore some effective solutions to help you fix Splashtop lag and ensure better performance.
Case 1. How to fix Splashtop Business App lag
You can configure the following advanced options in Splashtop Business App to fix the lag problem.
Step 1. Launch Splashtop Business App, Open the Files dropdown menu and navigate to Options / Advanced tab. Click on Advanced settings.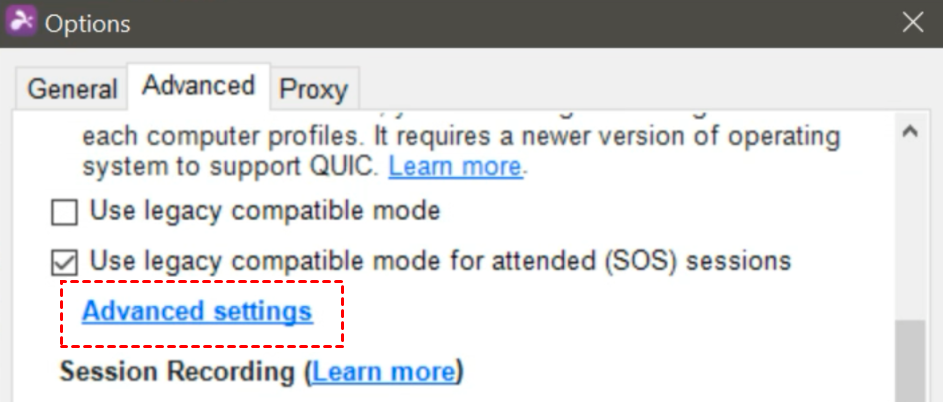 Step 2.choose a video rendering option that suits your specific requirements.
Direct3D with YUV (default): This option offers optimal performance with reduced CPU load. When used alongside the Windows Streamer "Hardware" Captor, it can potentially enhance session FPS.
Direct3D with RGB: This alternative employs the RGB data format but may result in higher CPU usage than YUV.
SDL with YUV: If DirectX/Direct3D is disabled or not functioning correctly on your local machine, you can utilize this option. It also improves session performance during Session Recording.
Software: In case you encounter any issues with the other rendering options, you can select this alternative. It utilizes more CPU resources but tends to be compatible across multiple platforms.
Step 3. Enable "Use hardware acceleration when available" to leverage Splashtop's hardware acceleration feature. This enables better performance during remote sessions and reduces CPU load on the local computer.
Step 4. Check the box to activate H265 video compression. This option allows for either maintaining the same quality while reducing bandwidth usage or achieving better quality with the same bandwidth consumption.
Step 5. For attended connections, mark the checkbox for "Enable QUIC for attended (SOS) sessions." This option may enhance the performance of the remote connection in certain scenarios.
Step 6. For unattended connections, ensure the relevant options are enabled.
Step 7. Activate the legacy compatible mode if you encounter any issues following an upgrade to version 3520, such as a black screen or decreased performance.
Case 2. How to fix Splashtop Streamer lag
You can set the following advanced options to fix Splashtop Streamer lag.
Step 1. Launch Splashtop Streamer and navigate to the Advanced section. Select a screen capturing option that aligns with your specific requirements.
Software: This option should be chosen if you encounter any issues with the Hardware captor.
Hardware: Selecting this option for Windows 8 and newer versions ensures optimal session performance and FPS.
Mirror driver: If you are using Windows 7 or an older version, opting for the mirror driver can help improve slow screen refresh and reduce high CPU usage.
Step 2. Enable Hardware acceleration.
Escape Splashtop lag: opt for AnyViewer's lag-free bliss!
Tired of frustrating Splashtop lags? Look no further! Seamlessly switch to the free remote access software AnyViewer and bid farewell those troublesome remote connection lags. With AnyViewer, you'll experience a new level of smoothness and efficiency in your remote access endeavors.
AnyViewer'slightning-fast connection ensures minimal latency, providing real-time responsiveness like never before. The user-friendly interface guarantees a hassle-free experience, allowing you to navigate through your remote desktop effortlessly. Therobust security measures ensure your data remains safe and protected, giving you peace of mind.
Furthermore, AnyViewer offers several free features, including one-click control, remote desktop file transfer, multi-monitor navigation, real-time chat, etc.
Don't let lag hold you back any longer.Make the smart choice and downloadAnyViewer for an unrivaled remote accessexperience!
Step 1. Open AnyViewer on the remote computer. Create a new account if you haven't already, and log in.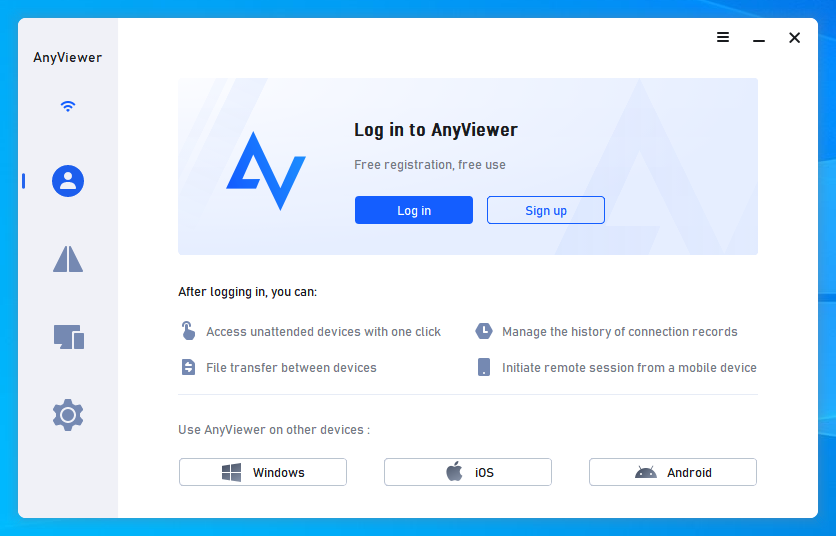 Step 2. Open AnyViewer on the local computer and sign in using the same account you just created. This allows the computer to assign to the account automatically.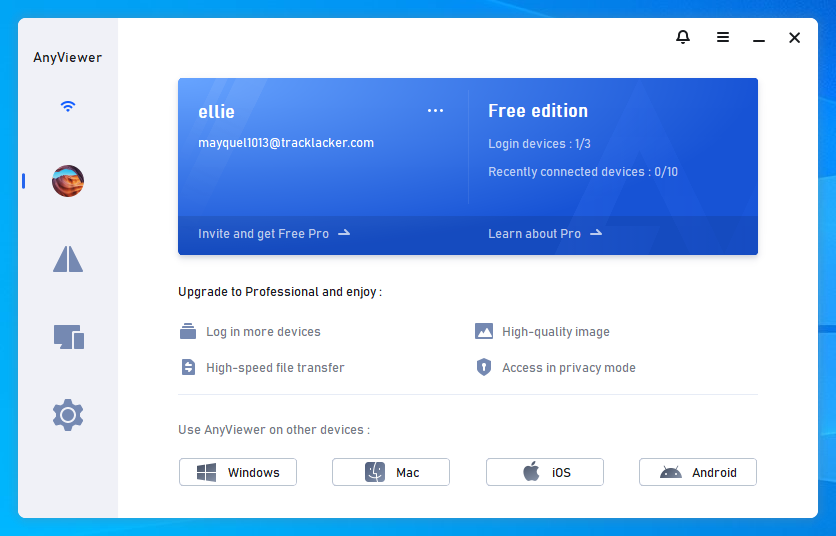 Step 3. Proceed to the Device section. Select the specific one you want to connect to from the list of available computers. Then, choose the One-click control option to initiate the connection.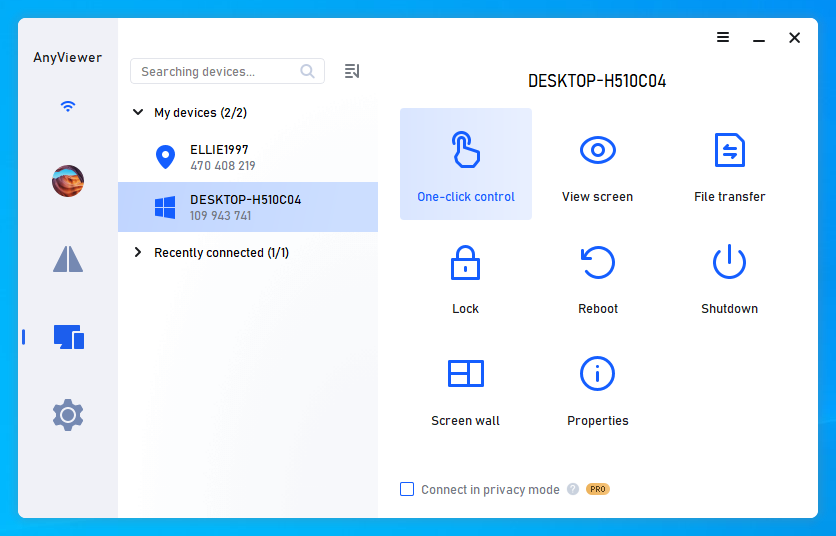 Notes:✎...If you manage over two remote PCs, AnyViewer provides flexible and cost-effective licensing options to cater to diverse needs. These licenses come with various benefits, such as:

Easy access to a maximum of 100 assigned devices with just a single click.
Simultaneous connections to up to 10 devices, enabling efficient multitasking.
Seamless file transfers without any limitations, allowing for file sizes of up to 1TB per file.
Enhanced security through the privacy mode feature, which conceals the host PC screen and disables the keyboard and mouse, ensuring increased privacy and protection.
Conclusion
That's all for how to fix Splashtop lag. Addressing remote access lags can be a frustrating challenge for most users. For a seamless remote access experience, consider exploring AnyViewer. Its intuitive interface and optimized performance will alleviate your lagging woes, providing a smooth and efficient connection. Embrace the power of AnyViewer and unlock a world of uninterrupted productivity!