How do I share my screen on Windows 10?
"Hi, as the topic says, I want to know how can I screen share in Windows 10. I will hold a meeting tomorrow and I need to share my screen with my colleagues. Any idea? Thanks."
- Question from a user
How to perform screen share in Windows 10/11 [2 cases]
At work, you might occasionally need to take control of someone's screen or share your screen with others. You might, for instance, need to provide a presentation, assist a client with a software issue, obtain technical support, etc.
With these circumstances, a screen-sharing tool is very necessary for you. In this part, we will discuss how to share screen on Windows 10/11.
Case 1. Share screen in Windows with professional software
To share screen in Windows 10/11, we first recommend you choose a professional tool like AnyViewer, which has more functionality than Windows native tools.
AnyViewer supports one-click screen sharing as well as other specific use cases such as obtaining unattended remote access and transferring files between devices. Even better, the software provides an entirely unrestricted free version. Therefore, if you need to share your screen for remote assistance or access, AnyViewer is the best option.
Simply install the program on both devices, then follow the instructions to share your screen.
Step 1. On the remote computer, click Log in from the left pane, and click Sign up.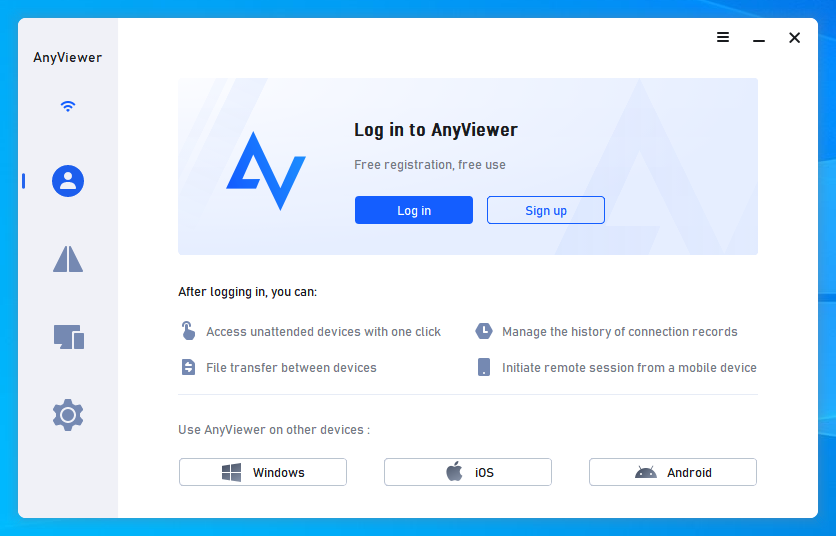 Step 2. Type in the information and click Sign up.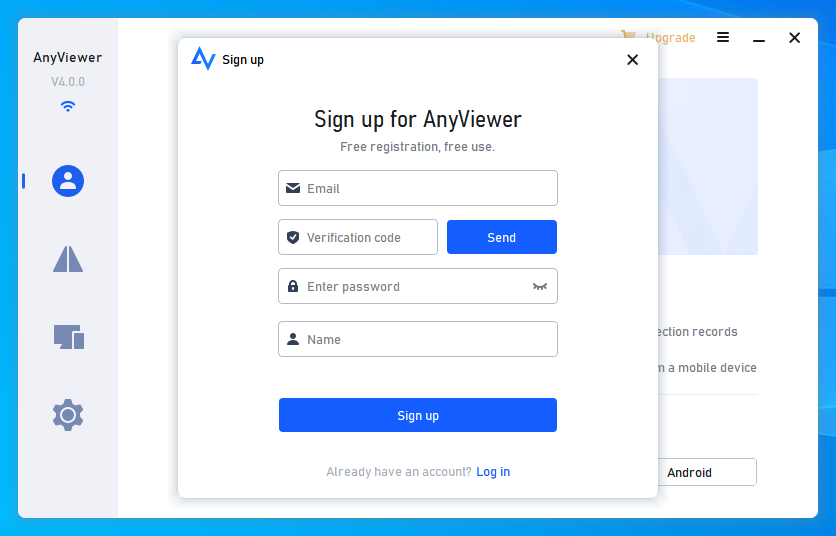 Step 3. When you successfully logged in to AnyViewer, you can see your assigned devices of the same account.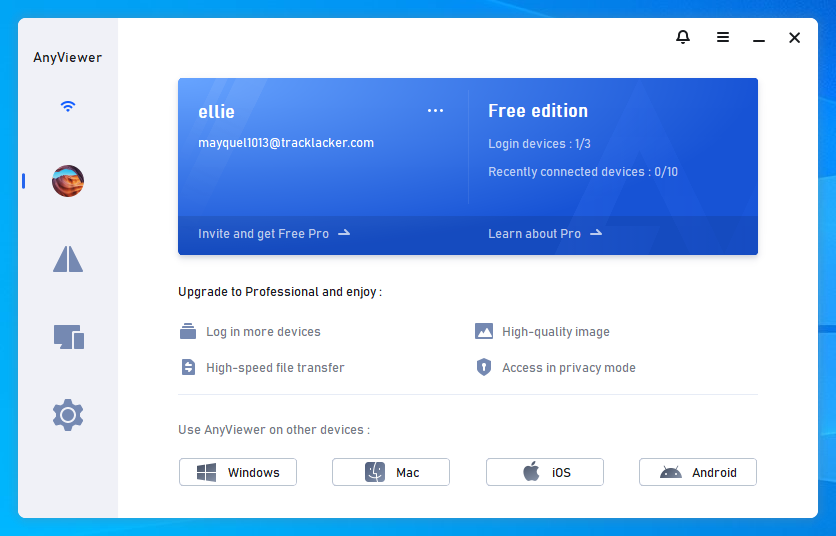 Step 4. On the local computer, log in to the same account, go to Device, select the computer you want to view screen, and click View the screen.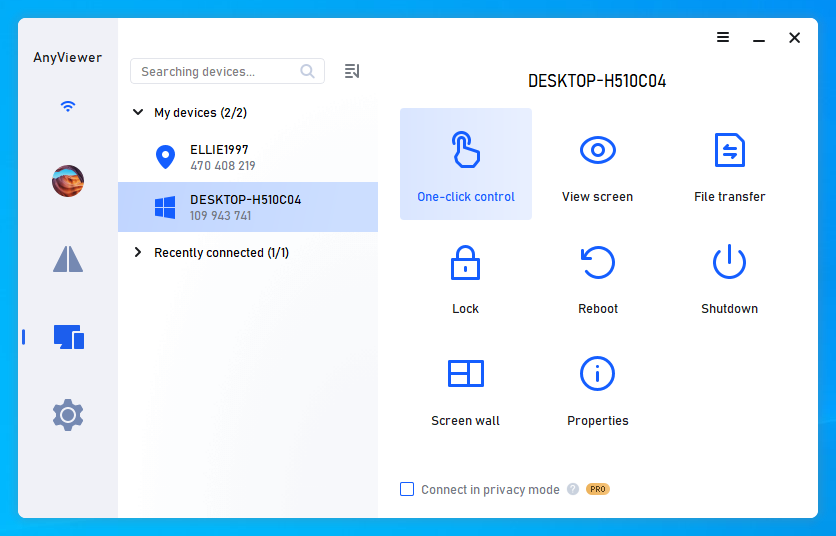 Then you can see the screen of the remote computer. Please notice that remote control operations are not allowed in View the screen session, but other operations are still available, for example, you can change screen resolution, transfer files, etc.
If you want to view and remotely control someone's screen, back to Device interface and click One-click control.
Case 2. Share screen in Windows using native tools [2 options]
If you don't want to download additional tools, there are two ways to perform screen share in Windows 10/11: Use Quick Assist or turn on screen mirroring.
✍️Option 1. Quick Assist
With Quick Assist, you can let another device view your screen with or without taking full control.
Step 1. Search "Quick Assist" in the start menu, and Open it.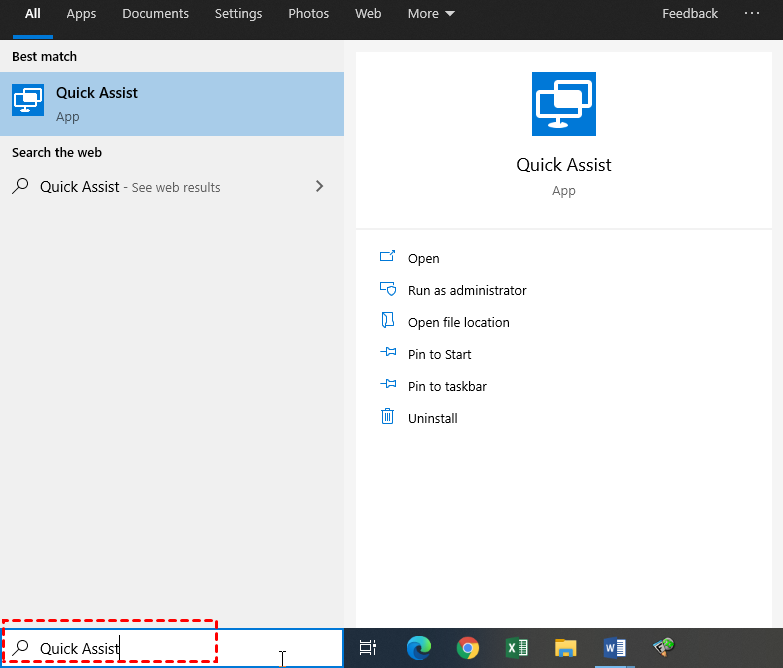 Step 2. On the local computer, click Assist another person.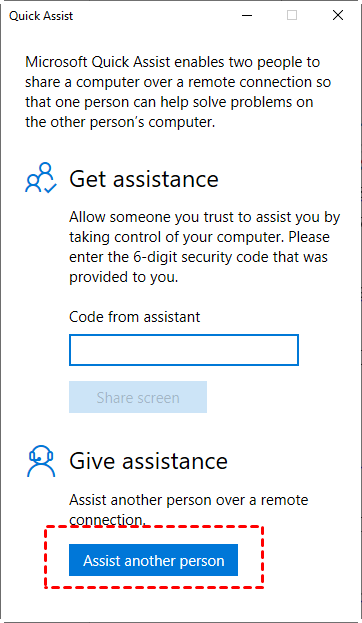 Step 3. Enter your Microsoft account, and click Next, enter the password and click Sign in.
Step 4. Then you will get a security code available for 10 minutes, please send it to the remote side that needs to share screen.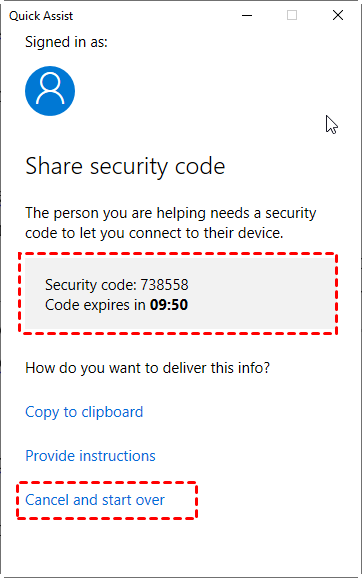 Step 5. On the remote computer, enter the security code under Code from assistant, and click Share screen.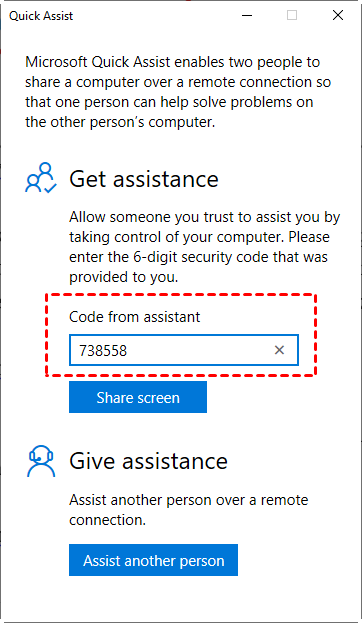 Step 6. Select a sharing option based on your situation, then click Continue > Allow.
✍️Option 2. Screen Mirroring
Screen mirroring allows you to project your screen to a nearby device or project screen nearby to your device. It works on devices compatible with Miracast.
►Check whether or not your device is Miracast compatible
Press Win + P, if you see the option "Connect to a wireless display," your computer is Miracast compatible and you can perform screen mirroring between devices.
Step 1. On the remote computer, open the Action center from the right bottom corner.
Step 2. Click Connect to see the nearby devices.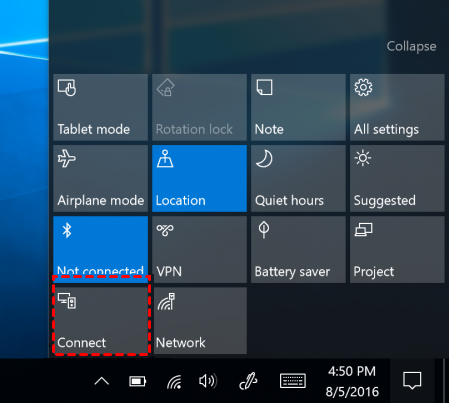 Step 3. Click the device you want to project to.
Step 4. Tick the box if you allow the local device to control your screen.
Wrapping Up
This post introduces how to perform screen share in Windows 10/11. You can use third-party software or Windows built-in tools to do this job. While unfortunately, Windows native screen-sharing tools have several limits. For example, you can not chat, transfer files, etc. So we recommend you use AnyViewer with more functionality.