How do I clear cache in Remote Desktop?
Hi, I have used RDP for a long time. Now I want to clear cache in Remote Desktop to improve its performance. How can I do that? My computer is running Windows 10. Thank you. "
- Question from Microsoft Forum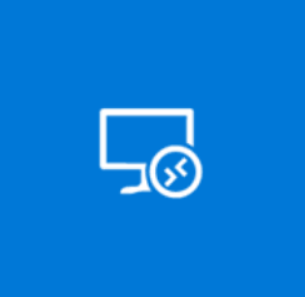 To clear the cache in Remote Desktop, you can reset RDP settings to clear its connection history and previous settings. However, RDP does not support any built-in options to clear the cache directly. So, here, we will assist you to manually reset RDP settings Windows 10/11.
How to reset RDP settings Windows 10, 11 [2 Methods]
RDP allows you to connect to a remote PC, which helps you be productive no matter where you are. To achieve maximum ease of access as well as more productivity when using RDP, you can perform Windows reset RDP settings with the following methods.
Before operations, we recommend you backup your existing settings and preferences of RDP.
Step 1. Make sure you are not running RDP. Launch File Explorer and go to the folder "%LocalAppData%\Packages".
Step 2. Locate the folder "Microsoft.RemoteDesktop_8wekyb3d8bbwe" and press Ctrl + C to copy it.
Step 3. Paste the folder to some safe location. Whenever you want to restore the backup or move data to another PC or account, just place it under the same folder.
Method 1. Reset RDP data via Registry Editor
You can modify the registry to effortlessly reset RDP settings Windows 10/11.
Step 1. Press Win + R, type in "regedit" and press Enter. If you see a prompt, click Yes to proceed.
Step 2. On the left pane, navigate to the following path: HKEY_CURRENT_USER > SOFTWARE > Microsoft > Terminal Server Client.
Step 3. Under Terminal Server Client, you can see two keys: Default and Servers. To reset all the Remote Desktop Connection data, select both the keys and press Delete key.
If you prefer to delete a specific one, expand the Default or Servers key, and delete the specific file on the right pane.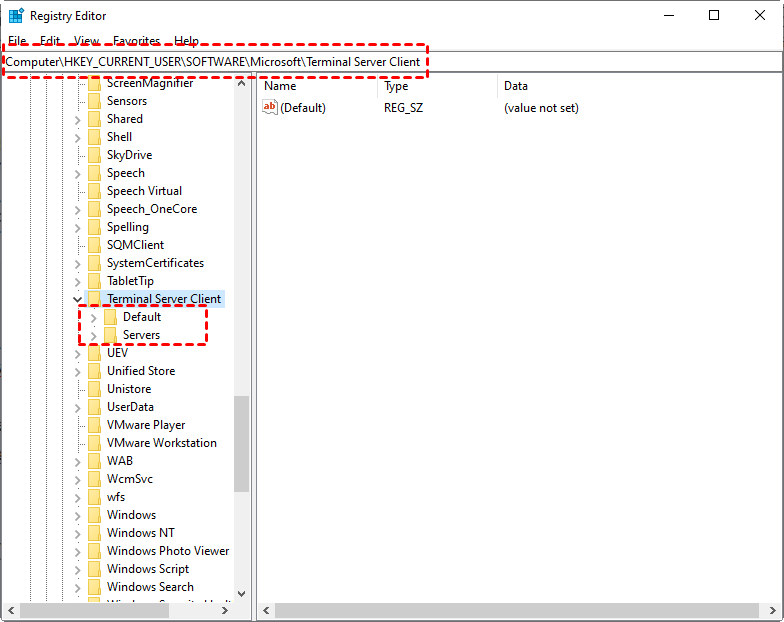 Method 2. Reset RDP settings using CMD
To reset RDP settings, you can also remove the specific file "Default.rdp" in the Documents folder. Similarly, you can delete the file by running CMD. Here is how to reset RDP settings using CMD.
Step 1. Search "Command Prompt" in the start menu, and click Run as administrator.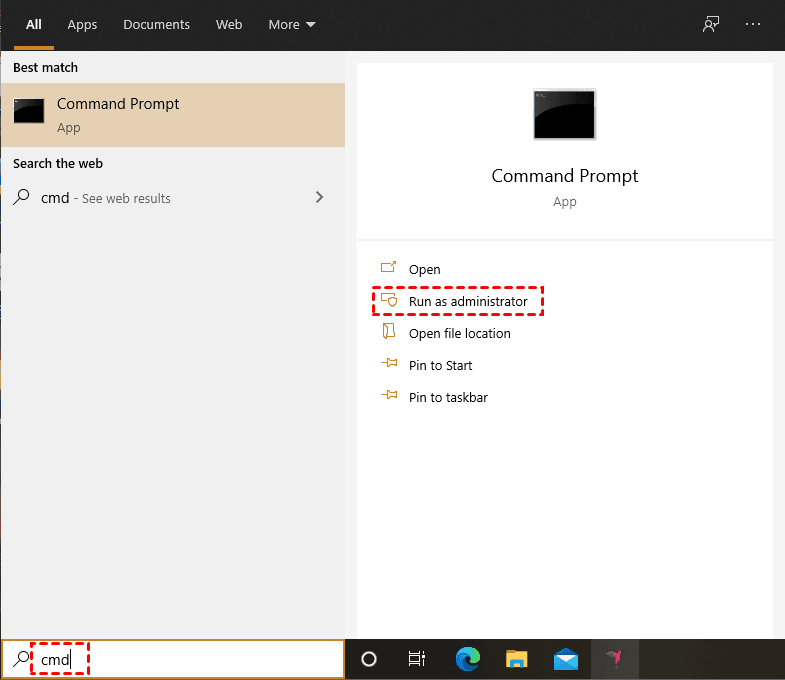 Step 2. Type in the command "rd C:\Users\–USER FOLDER–\Documents\Default.rdp" and press Enter to execute it.
AnyViewer - Best RDP alternative with built-in reset option
As some users may make mistakes in modifying the registry or performing CMD command, we recommend you use another remote desktop software AnyViewer that allows you to easily reset related settings with only one click.
Besides, compared with Microsoft Remote Desktop, AnyViewer has the following benefits you can't miss:
It supports one-click unattended remote access, while RDP requires IP address and username.
It allows direct over-Internet connections, while RDP requires VPN or port forwarding before operations.
It is compatible with Windows OS, Windows Server OS, Android, and iOS devices, while RDP does not support Windows Home/Standard edition.
It enables direct file transfer at a high speed, while RDP has file transfer limitations.
It has a built-in chat box in a remote session, while RDP does not have such features.
Download, install, and launch AnyViewer on your devices:
Step 1. On remote computer, go to Log in, and click Sign up.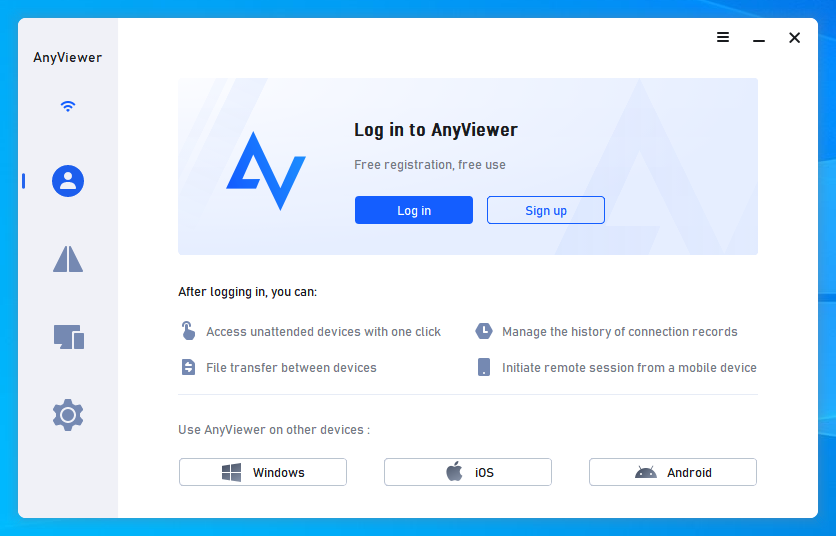 Step 2. Fill the information and click Sign up.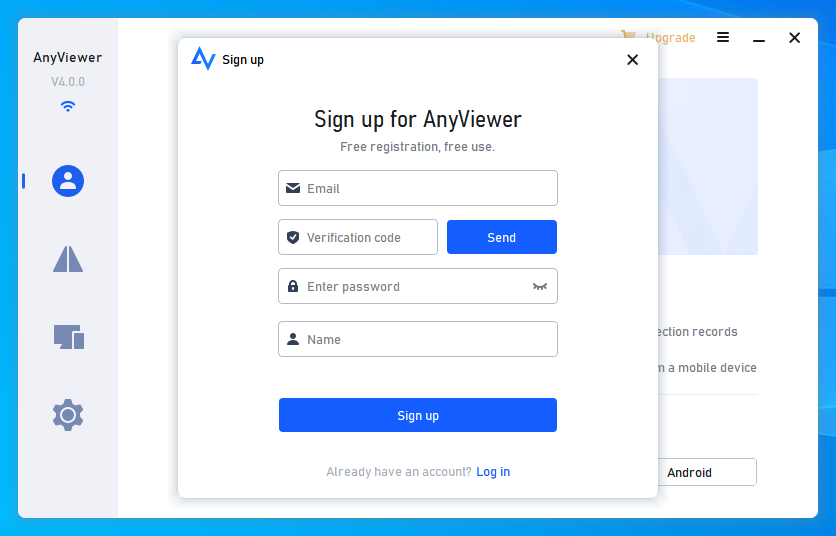 Step 3. On your local computer, log in to the same account, and it will display the assigned devices.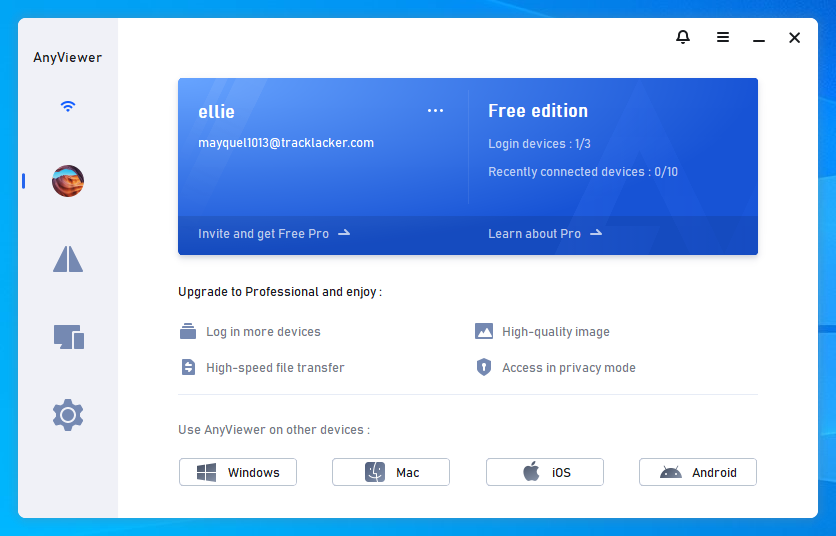 Step 4. Go to Device, select the computer you want to connect to. Then you can perform the following one-click operations.
You can achieve one-click control, view the screen, file transfer, or lock/reboot/shut down the remote PC.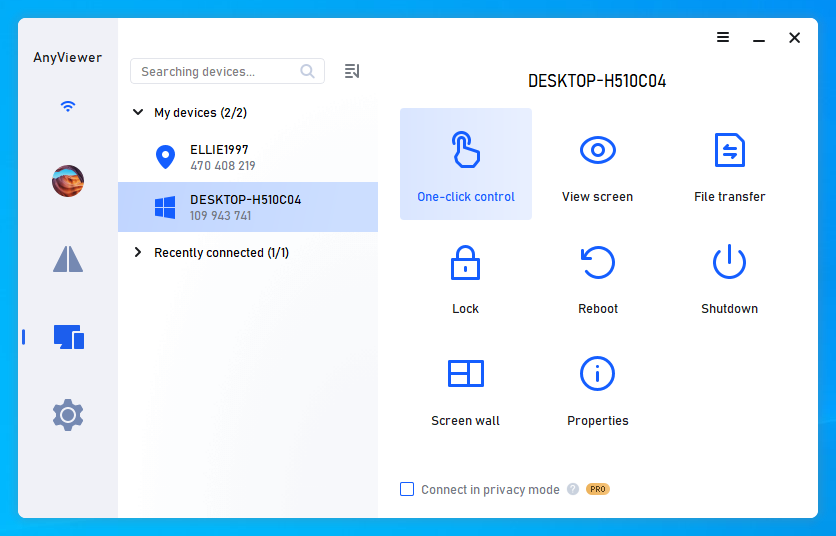 Notes:✎...

You can also upgrade to a Professional or Enterprise plan then you can assign more devices, enjoy more concurrent connection channels, connect in privacy mode, enjoy high-quality image, etc.
Conclusion
This post introduces how to reset RDP settings Windows 10/11, which can help clear the Remote Desktop cache and improve its performance. However, RDP does not have built-in reset options, therefore, we recommend you use AnyViewer with more convenient features.