How do I get my microphone to work through Remote Desktop?
I'm trying to provide remote support to one of my clients via Remote Desktop (RDP) but only find the microphone is not working, which is quite inconvenient. Are there any suggestions that could help me get my microphone to work through Remote Desktop?"
- Question from Alex
For countless remote workers who need to remote into work computers from home, accessing Windows-based remote desktops is an integral part of their daily work routine. Having a properly functioning microphone can significantly boost user productivity. However, when RDP microphone redirection not working properly, it can be incredibly frustrating.
Why is RDP microphone redirection not working?
Several aspects within the Remote Desktop Protocol (RDP) configuration play a pivotal role in microphone functionality. Here are the three most common factors:
Microphone status on the local device: The microphone on the user's device must work properly. If not, it may be due to connectivity or driver issues.
Local device and microphone connection type: The type of connection, like Bluetooth or USB, can affect microphone performance within an RDP session.
RDP settings affecting microphones: Various RDP settings, including end-user device configurations and Group Policies, can influence microphone behavior during RDP sessions.
How to solve RDP microphone redirection not working issue [5 solutions]
The possible causes of the RDP microphone redirection not working issue have been discussed above. Here in this part, five solutions to this issue will be given to help you troubleshoot it.
Solution 1. Make sure microphone is enabled locally
First of all, you'll need to make sure the microphone is enabled on your local device. Follow the steps below:
Step 1. Click the Start button and select Settings.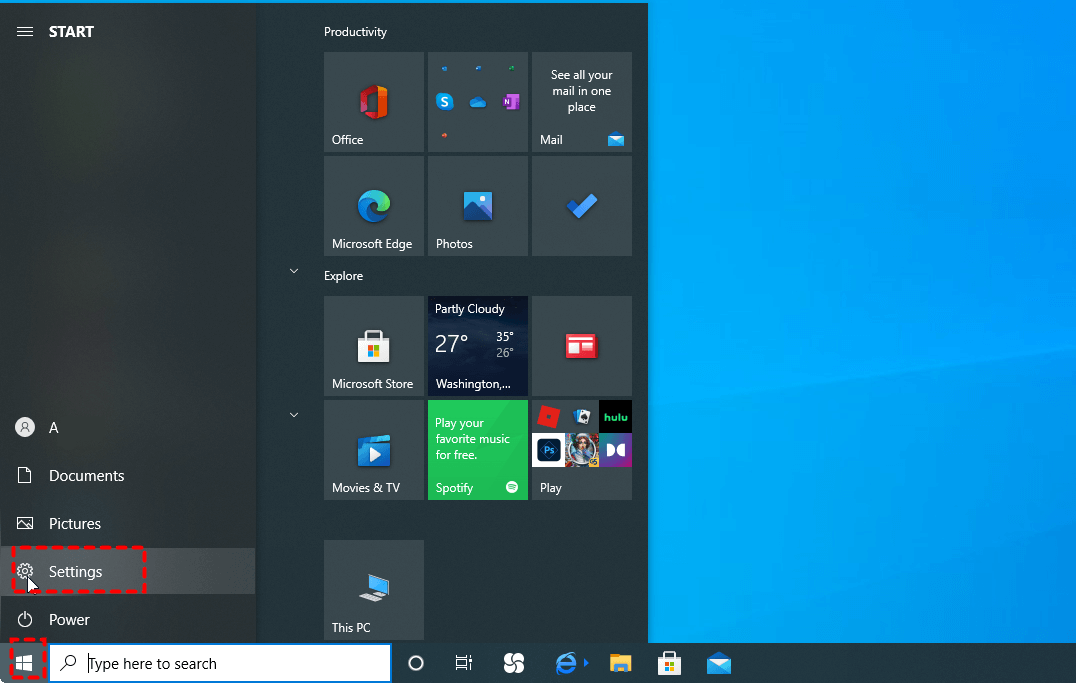 Step 2. Navigate to System > Sound.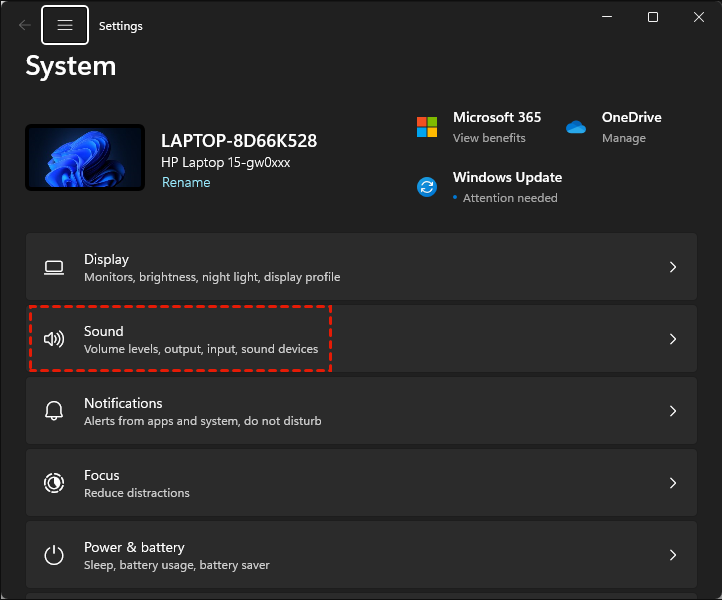 Step 3. Next, locate and click on Manage sound devices in the Input Devices settings.
Step 4. Locate your microphone device.
Step 5. Click on Allow to enable your microphone.
Solution 2. Verify Remote Desktop Connection settings
The second solution is to verify the Remote Desktop Connection settings on both the local and remote devices.
Step 1. Search for Remote Desktop Connection in the Search box. And then open it.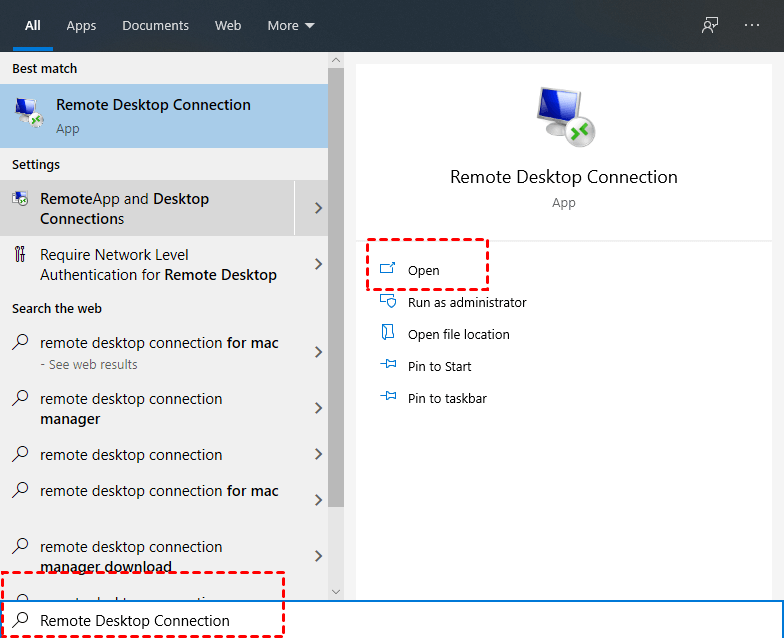 Step 2. In the Remote Desktop Connection dialog box, click Show Options.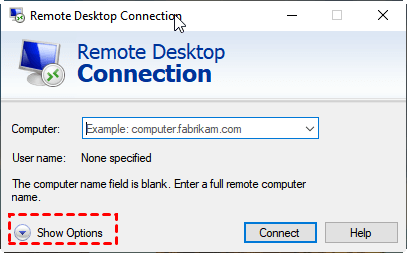 Step 3. Click the Local Resources tab, and then click Settings under Remote Audio.
Step 4. For Remote audio playback, select Play on this computer (for remote audio to play on local machine). For Remote audio recording, select Record from this computer (for the local mic to be used on the remote machine. Then click OK.
Solution 3. Check Registry setting
If the problem still exists, try to change the Registry setting on the local device.
Step 1. Press Windows key + R to invoke the Run dialog box and then type in "regedit" and hit OK to open Registry Editor.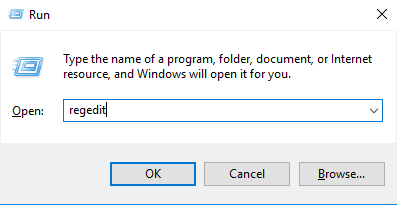 Step 2. Navigate here: Computer > HKEY_LOCAL_MACHINE > SYSTEM > CurrentControlSet > Control > Terminal Server > WinStations > RDP-Tcp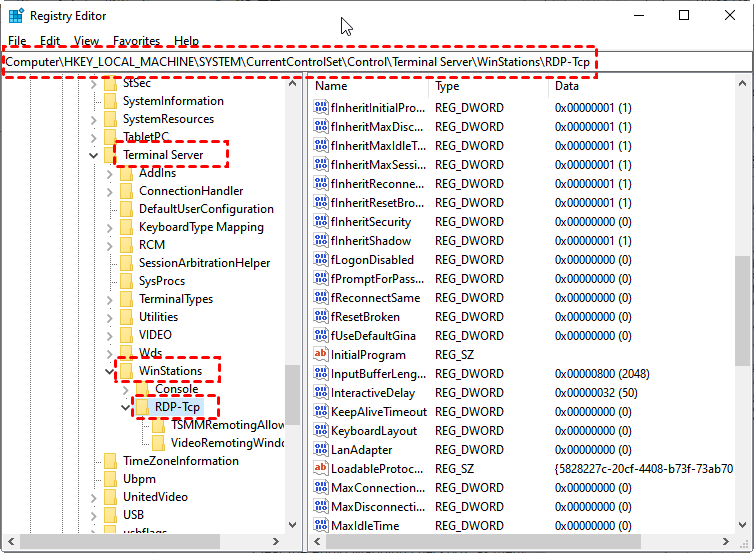 Step 3. On the right pane, click on fDisableAudioCapture to change its value data. In Windows 7 Enterprise Edition, this value data is set to 1 by default. Therefore, Audio Recording Redirection is not available. You need to set the value to 0. Then click on OK.
Solution 4. Check Group Policy setting
If the Group Policy settings are not set properly, an RDP remote microphone not working issue may also appear.
Step 1. Invoke the Run dialog box. Type in "gpedit.msc" and press OK. This will open up the Local Group Policy Editor window.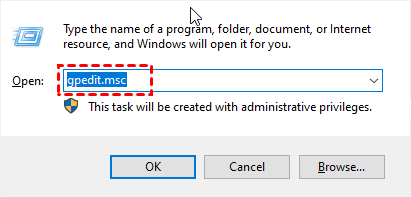 Step 2. Navigate here: Computer configuration > Administrative Templates > Windows Components > Remote Desktop Services > Remote Desktop Session Host > Device and Resource Redirection.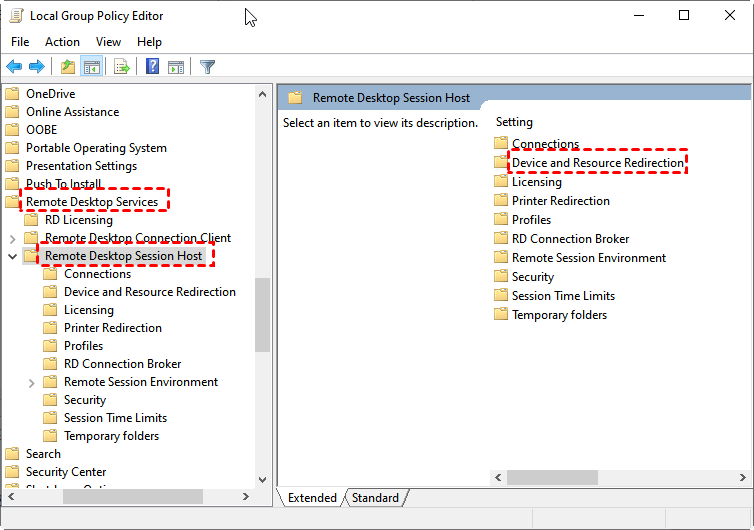 Step 3. On the right pane, double click Allow audio recording redirection and set it to Enable. Then click OK.
Solution 5. Check Services setting
If the "Remote Desktop Services UserMode Port Redirector" service is disabled, it may cause the RDP remote audio microphone not working issue. Follow the steps below to set it to automatic.
Step 1. Invoke the Run dialog box. Type in "services.msc" and hit OK.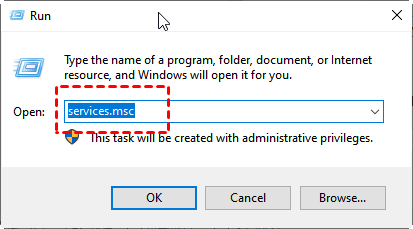 Step 2. In the Services window, double click Remote Desktop Services UserMode Port Redirector to check its status.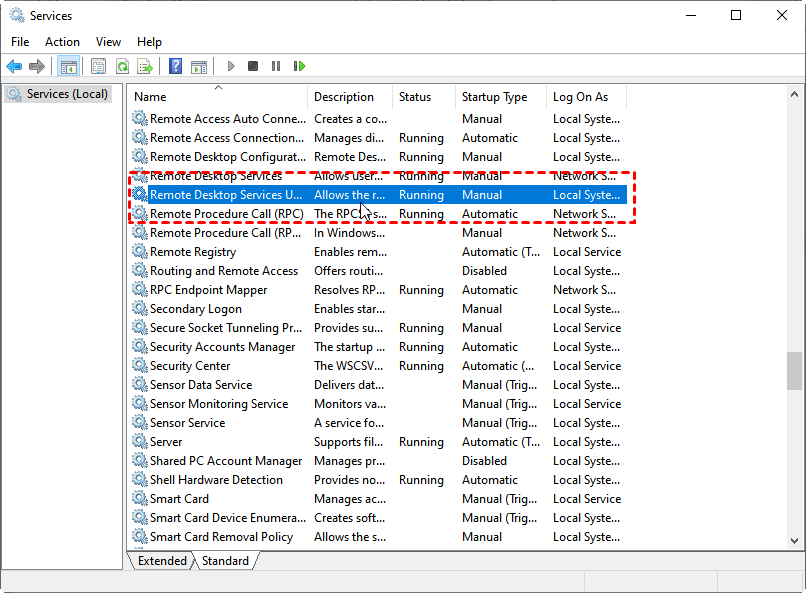 Step 3. Change the Startup type to Automatic.
Bonus tip: Best free RDP alternative with audio microphone support
If you're facing persistent issues with RDP microphone redirection not functioning as expected, it might be worth exploring alternative solutions. AnyViewer emerges as a top contender in this context. This free remote desktop software not only enables remote sound synchronization but also unlocks capabilities like remote video editing and remote PC gaming. It seamlessly redirects the remote sound to your local microphone without any issues.
Step 1. Download, install, and launch AnyViewer on both computers.
Step 2. Go to Log in, and then click Sign up. (If you already have signed up on its official website, you can log in directly.)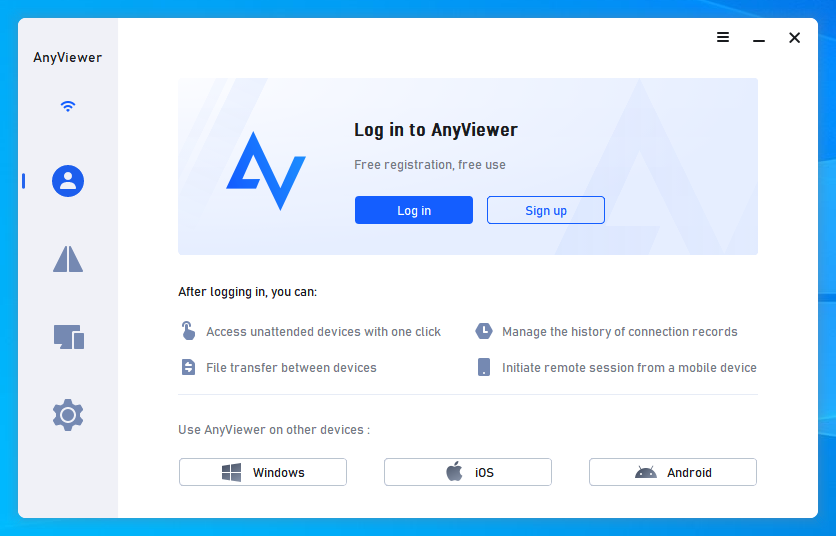 Step 3. Fill in the signup information.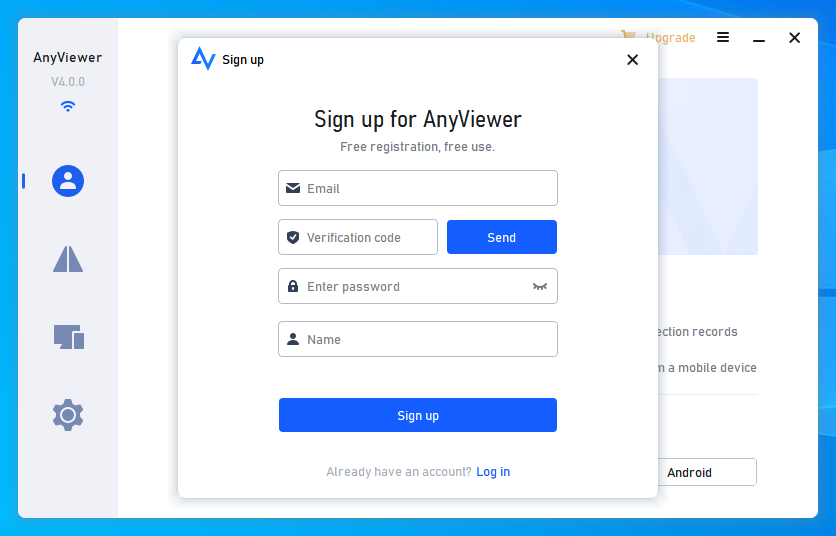 Step 4. Then you can see you successfully logged in to AnyViewer. Your device will automatically be assigned to the account you've logged in to.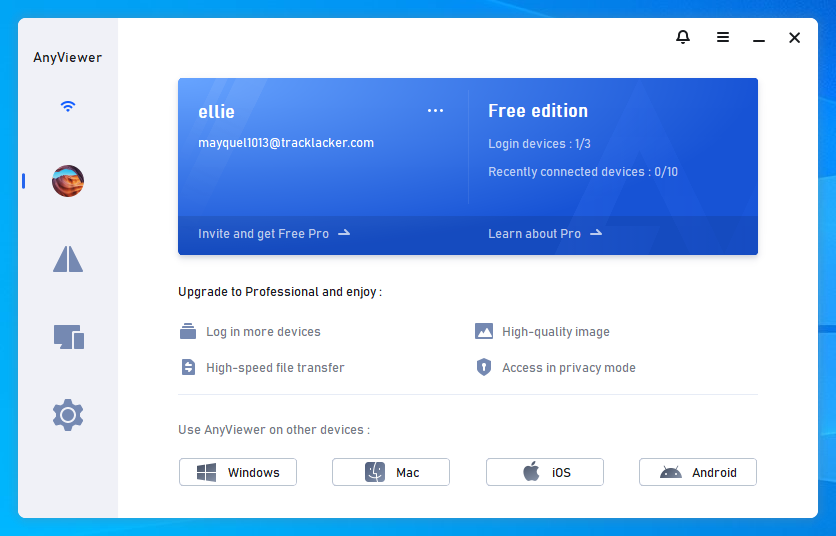 Step 5. Log in to the same AnyViewer account on the two devices, then click One-click control to achieve unattended remote access.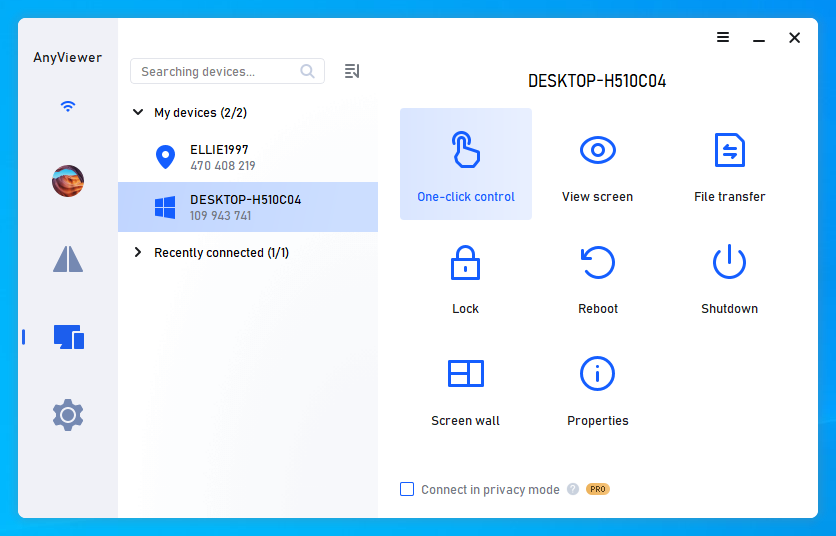 Step 6. To sync remote sound, click the sound button on the toolbar.

★Tips:

Upgrade to a Professional or Enterprise plan for added benefits, including:

More devices with one-click control.
Faster file transfers.
Secure connections with privacy mode.
High-quality image rendering.
Easy device management through group creation in enterprise settings.
...
Conclusion
This article primarily addresses the common causes of the RDP microphone redirection not working problem and provides five corresponding solutions. If you're currently grappling with the Remote Desktop no sound issue, this post offers troubleshooting guidance. Additionally, consider AnyViewer as a reliable alternative to RDP for enhanced remote desktop experiences.