RD Client not working on iPhone
I'm using RD Client to remotely access my computer from my iPhone. This application had previously allowed me to successfully log into my PC. Yesterday I upgraded my iPhone to the latest iOS version and now things no longer work. I attempted to log in using the same credentials but was unsuccessful."
- Question from Microsoft Community
How to fix RD Client not working on iPhone/iPad
RD Client is Remote Desktop on iOS devices. Here in this part, we'll introduce three solutions to fix the RD Client app not working on iPhone/iPad.
Solution 1. Check network connection
Check whether your iPhone or iPad is linked to the same network as your PC as the first solution we offer. As we all know, the built-in Remote Desktop Connection in Windows can only be used when two computers are on the same network. Otherwise, port forwarding will be required. When utilizing your phone to connect to your computer, the process is the same. Make sure your iPhone and computer are both connected to the same network.
Solution 2. Configure the computer to allow RDP
Step 1. Press Win + R, then type in "sysdm.cpl" and hit OK to open System Properties.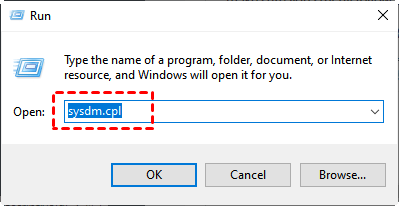 Step 2. Switch to the Remote tab and check Allow remote connections to this computer. Then click OK.
Solution 3. Uninstall and reinstall RD Client
If neither of the above two solutions can fix RD Client not working on iPhone, you can try the final solution, which is to uninstall and reinstall the RD Client app on your iOS devices. This sometimes helps fix all kinds of problems.
The best alternative to RD Client: AnyViewer
If you still can't fix RD Client not working on iPhone, another option for you to remotely access a computer from iPhone is to use AnyViewer, the free remote desktop software for multiple Windows versions and iOS 10.0 or later.
To use AnyViewer, you don't need to keep the two devices you want to connect to on the same network. Actually, you can achieve remote connection easily as long as both devices are connected to the Internet. It is the best RD Client alternative. Let's see how to use AnyViewer to connect to PCs from iPhone/iPad. The process is divided into two parts.
✌ Note: As the operating process of iPhone and iPad are pretty much the same, here we will only take iPhone as an example to show you how to use AnyViewer.
Part 1. Enable remote access on Windows computer
Step 1. Download, install and launch AnyViewer on the Windows computer.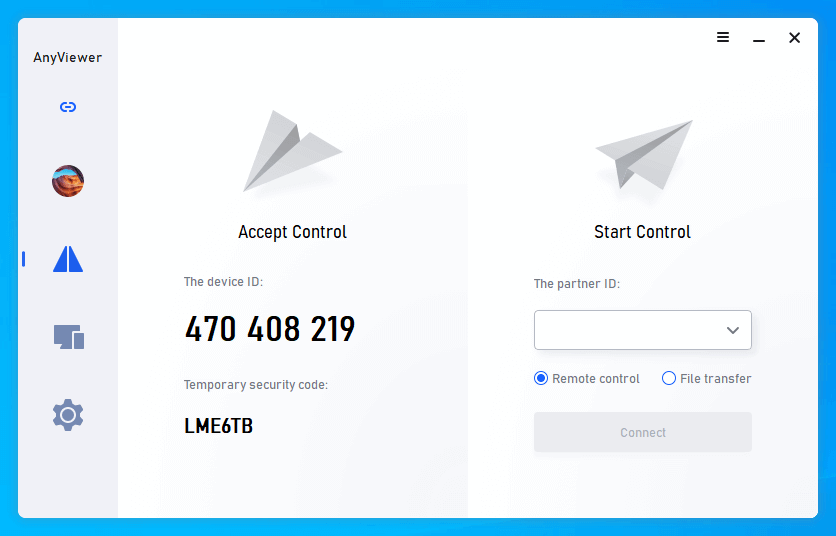 Step 2. Go to Log in, and then click Sign up. (If you already have signed up on its official website, you can log in directly.)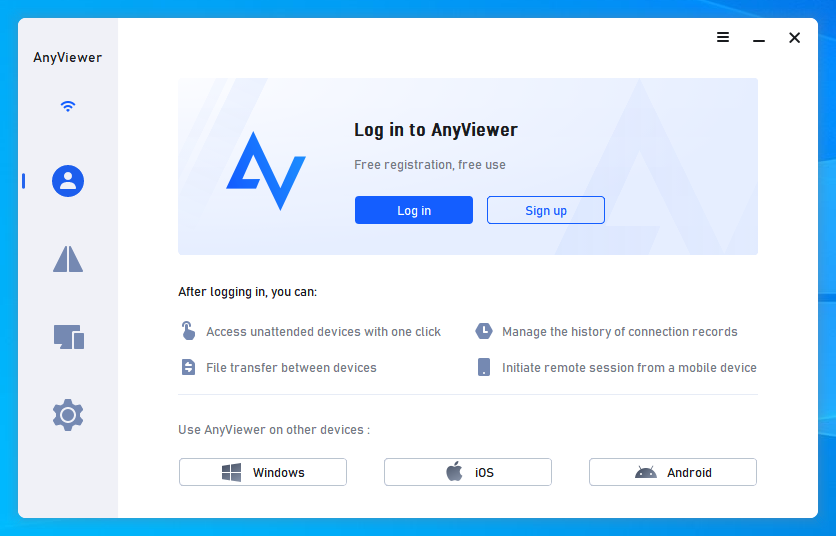 Step 3. Fill in the signup information.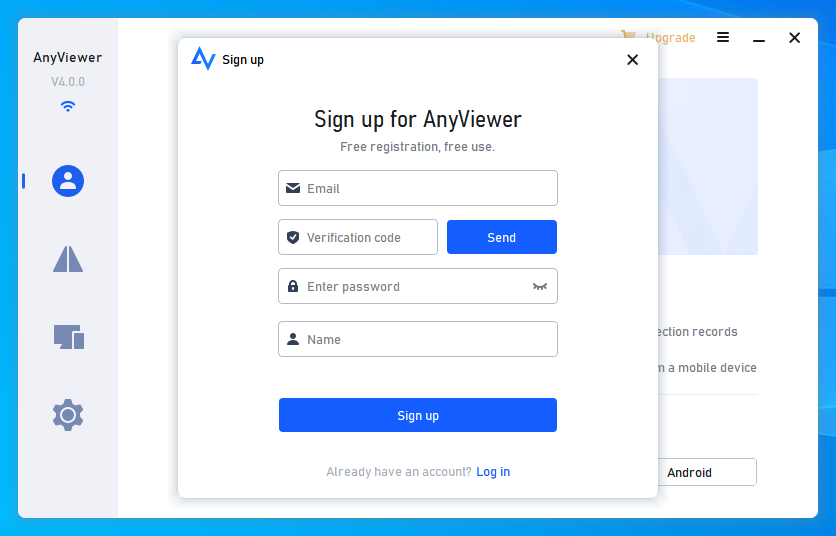 Step 4. Then you can see you successfully logged in to AnyViewer. Your device will automatically be assigned to the account you've logged in to.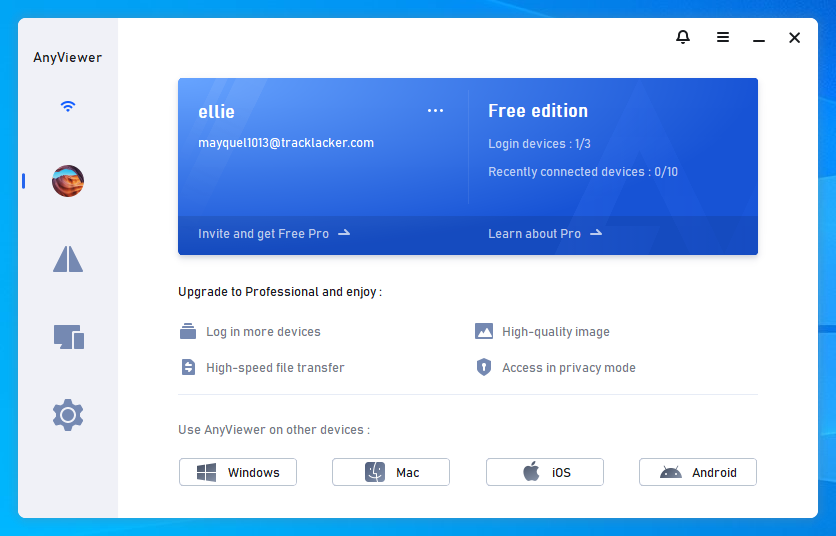 Part 2. Achieve unattended remote access on iPhone
Step 1. Download and install AnyViewer for iOS on your iPhone, then open it. Log in to the same account you've logged into on your computer.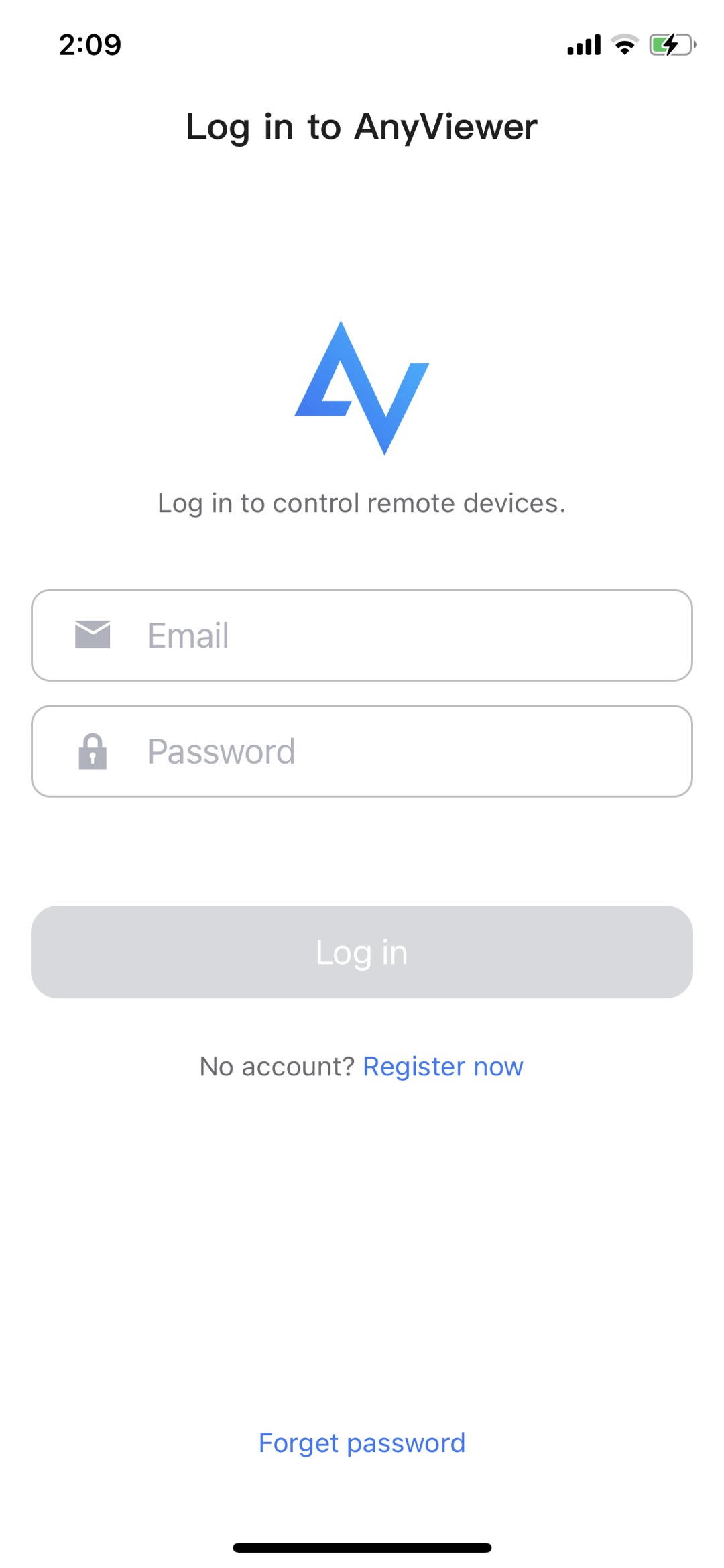 Step 2. Then all the devices that have been logged in to the same account will be displayed here. Choose the device that you want to control.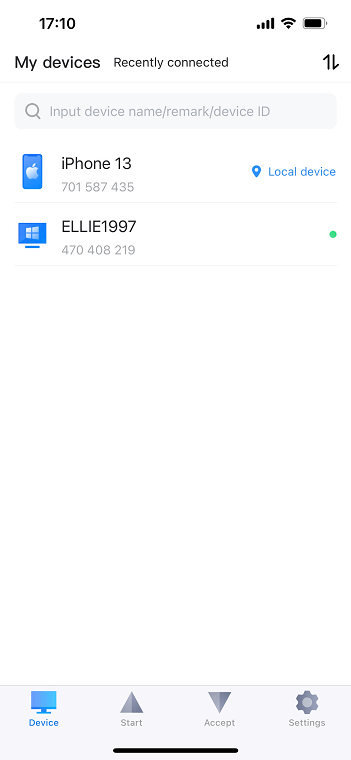 Step 3. Click One-click control to achieve unattended remote access to the specific computer.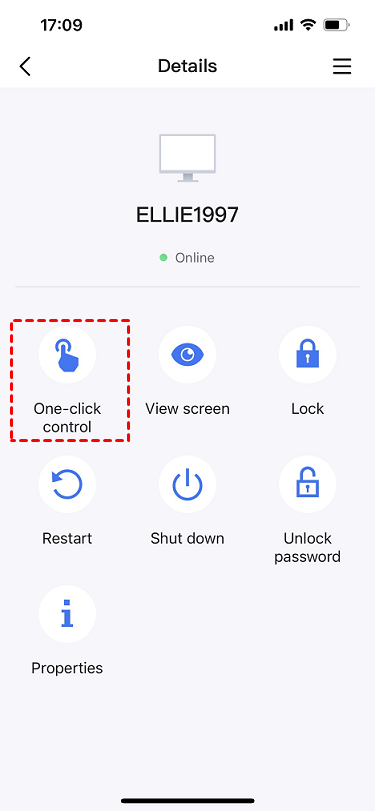 Step 4. Then you'll be successfully connecting your iPhone to Windows 7. It supports both vertical and horizontal screens, you can switch freely.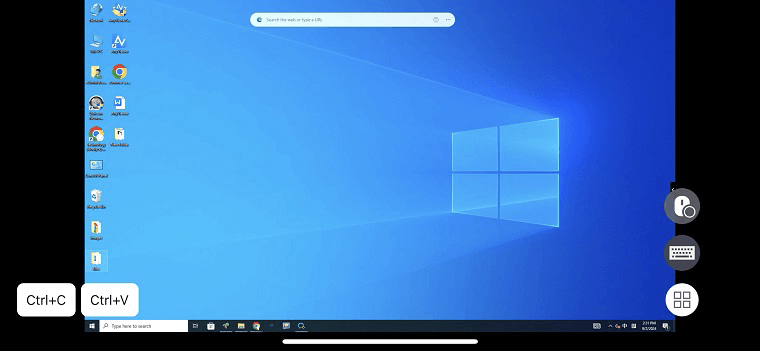 Conclusion
This post introduces three solutions to you to fix RD Client not working on iPhone. Firstly, you need to make sure that your iPhone and your computer are connected to the same network. Secondly, you need to check whether your computer is configured to allow RDP. Finally, you can try to uninstall and reinstall RD Client to see if the problem is fixed. At last, we recommend an RD Client alternative, AnyViewer, to you if none of these solutions fix your problem.