Can I perform Ctrl Alt Del in Quick Assist on Windows 10?
I usually get remote assistance from my colleague using Quick Assist. But it is complicated to operate some processes instead of using a shortcut key. So I wonder can I perform Ctrl Alt Del in Quick Assist?"
- Question from Reddit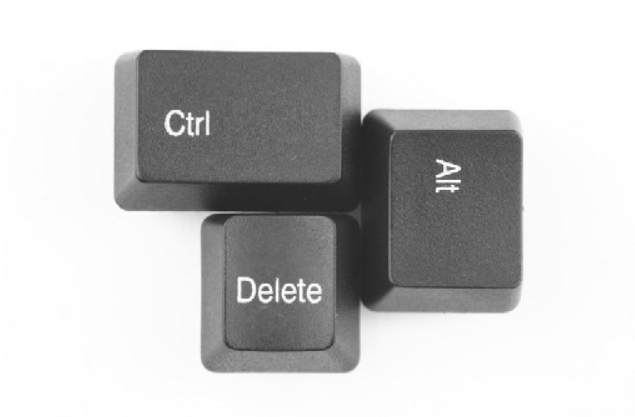 Quick Assist Ctrl Alt Del, is it available or not?
Normally, the Ctrl key, Alt key, and Delete key can all be pressed simultaneously to open an operating menu, and this combination is known as Ctrl Alt Del. It offers several options including locking or signing out the computer and opening the Task Manager.
However, we're sorry to inform you that Microsoft Quick Assist Ctrl Alt Del is not supported. When you press Ctrl Alt Del during a remote session, it will only invoke the operating menu of the computer that gives assistance, instead of the computer that gets assistance.
How to open Task Manager on remote PC using Quick Assist
Quick Assist is a secure Windows built-in feature that allows users to get or give remote assistance. Although it is not available to use the Quick Assist Ctrl Alt Del shortcut key during the session to quickly invoke the operating menu, you can directly open the Task Manager on the computer that gets assistance remotely during the connection.
Step 1. On your computer, search "Quick Assist" in the search box to open it.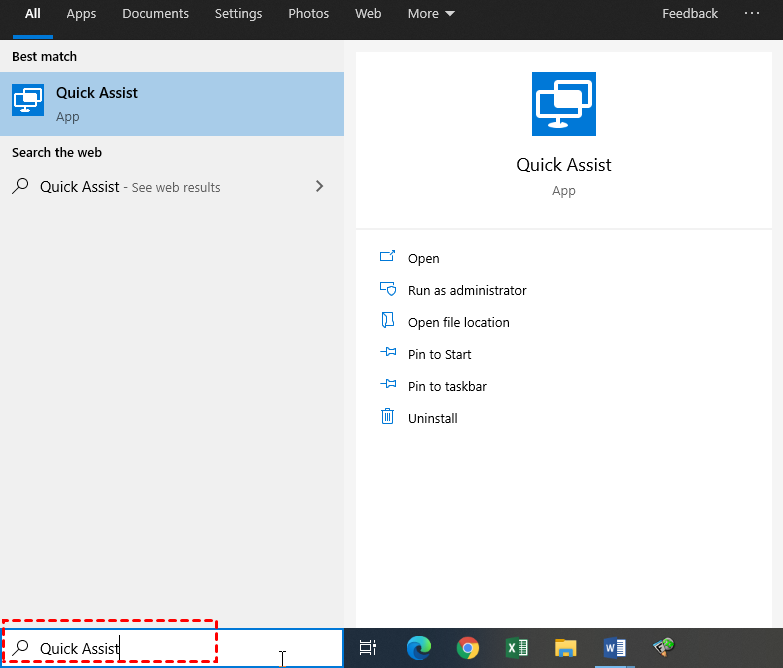 Step 2. Sign in to your Microsoft account, you can create a new one if you have no account.
Step 3. Then you will get a security code, which is valid only for 10 minutes.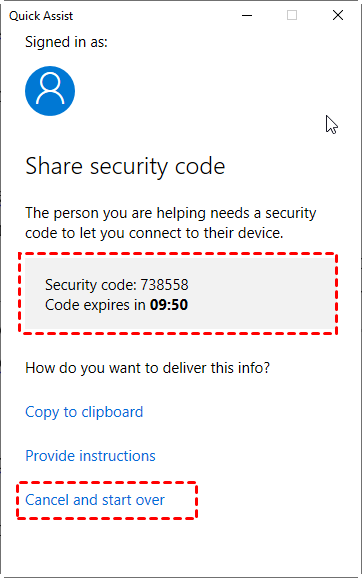 Step 4. For the host PC, enter the security code of the client PC and click Share screen. If you want to give assistance, click Assist another person.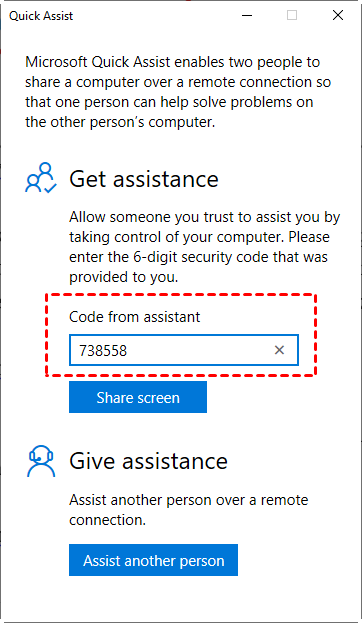 Step 5. Choose Full Control or View Screen based on your own need, and click Continue.
Step 6. Click Allow on the remote PC to start remote assistance.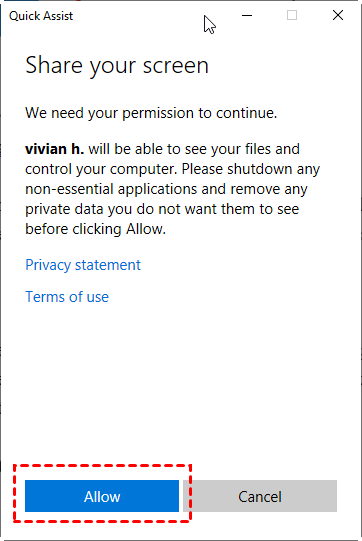 Step 7. On the client PC, click Task Manager in the upper toolbar to directly open it.

Quick Assist alternative: To remotely manage PCs easily via AnyViewer
While Quick Assist Ctrl Alt Del is not supported, how can I perform the Ctrl Alt Del key in a remote session? You can use another free remote access software to do this job. While Quick Assist Windows 10/11 doesn't support theCtrl Alt Del shortcut key during the remote connection, AnyViewer offers a specific operation to perform the shortcut key in just one click without pressing them. Besides, AnyViewer has more benefits as follows.
Easy-to-use. It has a simple interface and easy operations to achieve remote connection without limitations.
Compatible. It supports several Windows versions, including Windows OS and Windows Server OS.
Multi-function. In addition to the Ctrl Alt Del option, AnyViewer also allows you to share screen, communicate via chat box, transfer files from PC to PC, etc.
Free & Stable. It is free remote desktop software and is developed by a strong technical team to ensure your stable and fast connection.
Secure. It is secured by Elliptic Curve Cryptography (ECC) encryption, preventing your data loss during the whole remote session.
Step 1. On the client computer, click Log in on the left pane, and click Sign up (log in directly if you already have signed up).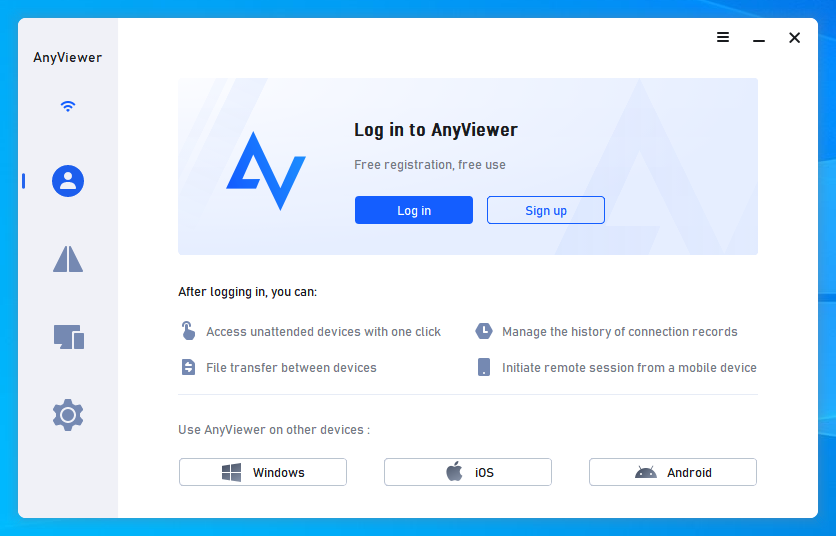 Step 2. Fill in the sign-up information.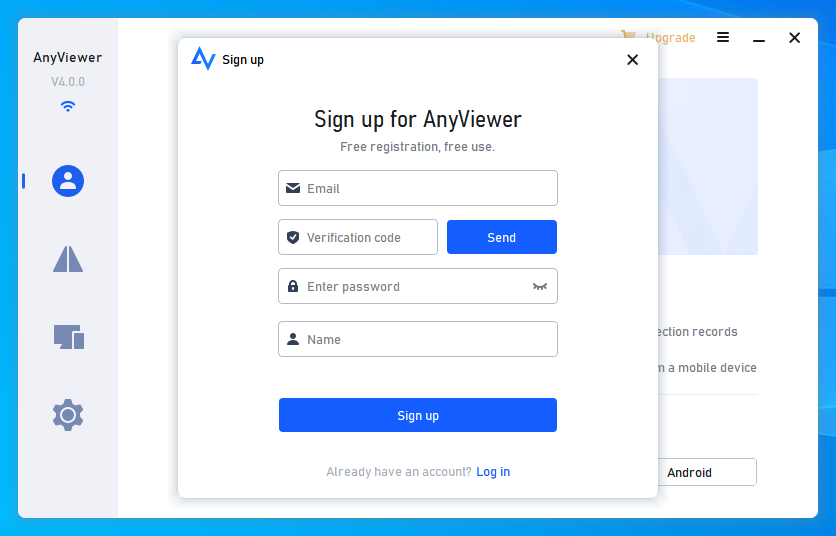 Step 3. When you successfully logged in to AnyViewer, your devices will automatically be assigned to the same account.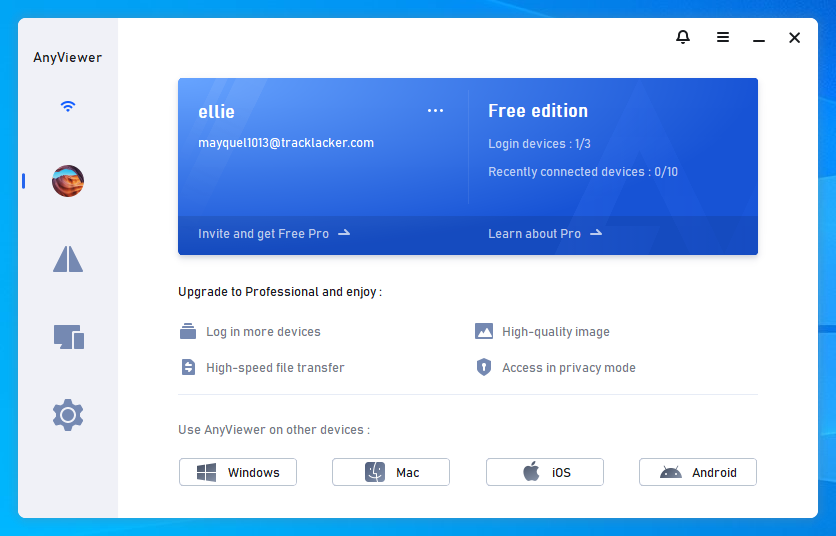 Step 4. Log in to the same AnyViewer account on the other devices, and click One-click control to achieve unattended remote access.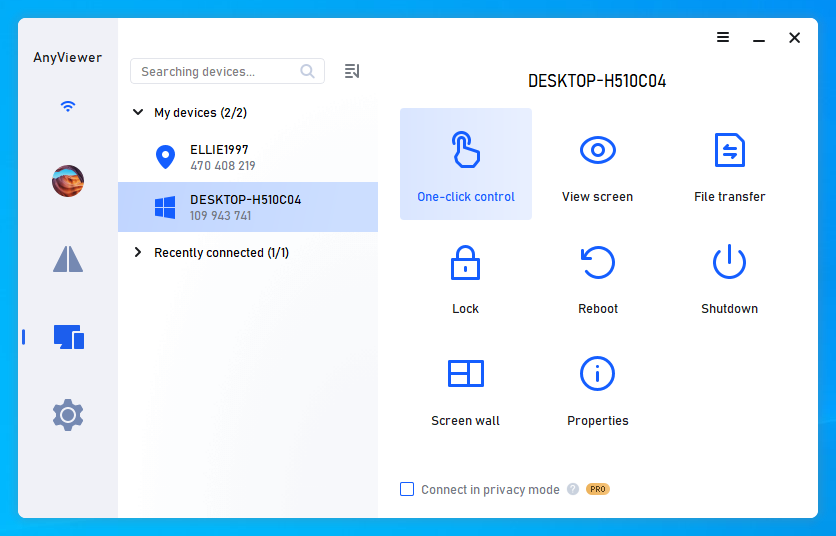 Step 5. Now you can see the screen of the remote computer. Click Operation and select Ctrl + Alt + Delete from the menu.

Notes:✎...You can also upgrade to a Professional or Enterprise plan then the following rights will thereafter be yours:

Assign more devices to achieve remote connections.
Enjoy more concurrent connections. Only 2 channels are allowed for free and professional use, therefore, we recommend you upgrade to the enterprise version to enjoy 10 concurrent connections.
Connect to other devices in privacy mode to protect your data and privacy during the connection.
Speedier file transfer. Transfer speed for a free account is 500 KB/s, but it can reach 10 MB/s for a paid account.
The bottom line
Although the Quick Assist Ctrl Alt Del shortcut key is not available, you can open Task Manager directly on the remote PC from the toolbar during the connection. But you will still find that a lot of operations are limited in Quick Assist. Therefore, we recommend you to use AnyViewer, which supports not only the Ctrl Alt Del option, but also other remote operations such as transferring files, locking the screen, shutting down the computer, etc.