Symantec pcAnywhere vs TeamViewer
This post will assist you in deciding between Symantec pcAnywhere and TeamViewer. Below, we compare and highlight the features of both these programs, providing the user with the knowledge they need to select the best remote access software. We also compare Symantec pcAnywhere vs TeamViewer in terms of compatibility, security, interface, and pricing.
Overview
Symantec pcAnywhere
Symantec pcAnywhere is a professional program for accessing another computer remotely. You can connect to another computer and work on it as if you were physically there. You can use network resources, run programs you have permission to launch, and view and edit files. Additionally, you can print files from a different computer to your preferred printer.
However, after certain vulnerabilities were discovered in pcAnywhere in 2012, Symantec advised customers to discontinue use. Symantec announced the end of life for pcAnywhere in 2014. The final release of Symantec pcAnywhere is version 12.6.65 / 2012.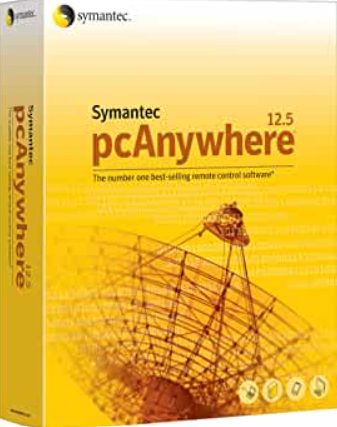 TeamViewer
With rich features, TeamViewer remote access is a well-designed option for those looking for the best remote desktop solution. It also includes a variety of cutting-edge security measures to keep you safe from intruders.
Because it has a broad user base, this software is a great choice for large and medium-sized businesses. Employees will also have access to various support and remote access alternatives with TeamViewer. Additionally, they will profit from some of the often employed collaboration technologies, such as built-in video conferencing.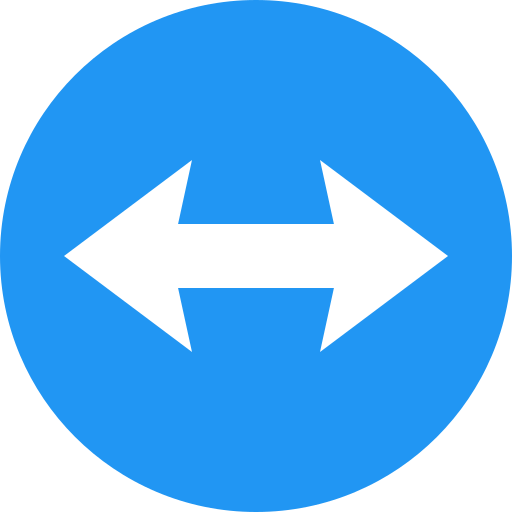 Compatibility
There is a comparison of the systems supported by Symantec pcAnywhere and TeamViewer.
| | | |
| --- | --- | --- |
| Operating system | Symantec pcAnywhere | TeamViewer |
| Windows | √ | √ |
| Windows Server | × | √ |
| Linux | √ | √ |
| MacOS | √ | √ |
| Android | × | √ |
| iOS | × | √ |
Security
Symantec pcAnywhere
Protection is always a top focus for pcAnywhere. It provides several authentication methods to assist users in safeguarding their PCs from illegal access and assist network managers and security experts in identifying and preventing security flaws.
However, In January 2012, pcAnywhere's developer, Symantec, disclosed a security flaw and advised customers to avoid using the program until the issue had been fixed and new secure code had been created. On February 7, 2012, the software's source code was released and distributed on The Pirate Bay. Because Symantec pcAnywhere no longer offers an authorized download, its security cannot be assured. Hence we do not advise using this program.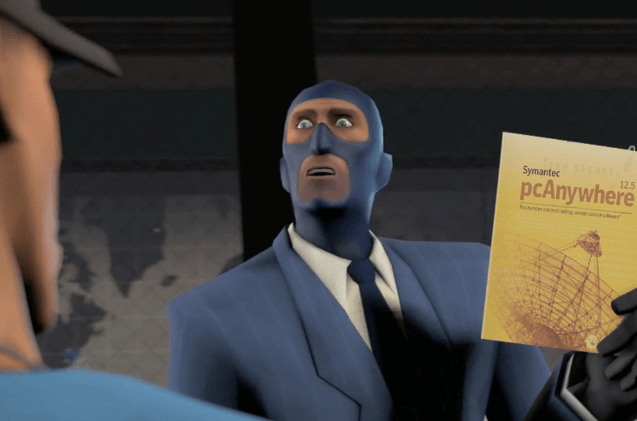 TeamViewer
Generally speaking, Teamviewer is secure. Teamviewer employs AES 256-bit encryption, which is a well-known high-quality standard. You can also enable two-factor authentication, require a password reset in the event of suspicious activity, and add trustworthy devices to a whitelist. By adjusting Teamviewer's settings, you can additionally increase security.
While all of this appears to be wonderful on paper, Teamviewer has had some security difficulties in the past. It experienced external password breaches in 2016, which allowed user accounts to be misused to empty their bank and PayPal accounts. It identified a flaw in 2017 that made it possible for hackers to commandeer users' devices while using their desktop computers. Thankfully, the engineers quickly closed the gap. This is why it's crucial to adjust your Teamviewer settings properly. Take all necessary safety measures.
Ease of use
Symantec pcAnywhere
Being outdated and no longer in use, the Symantec pcAnywhere installation process is still the same old backward way.Officially, you need to buy a pcAnywhere installation CD to get the setup program and install the software manually. Of course, you can now find direct download links fromthe web, but none of these are officially accepted, and you need to be aware of the dangers.
Before establishing a session, you need to set up the host and remote device, configure the network settings, and allow firewall access.
Though pcAnywhere is complicated to set up, its main interface is intuitive, and you can easily find the functionalities and start a session.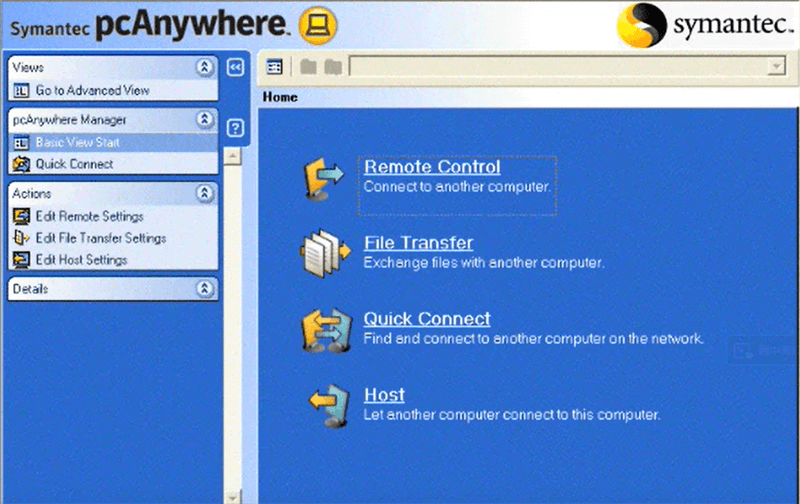 TeamViewer
TeamViewer is relatively easy to install and use, you can conveniently download it from the official site, and after a quick installation, you can start a remote session.
Youcan easily find the necessary function on TeamViewer's main interface. For example, you can perform remote control or join a meeting from the left panel.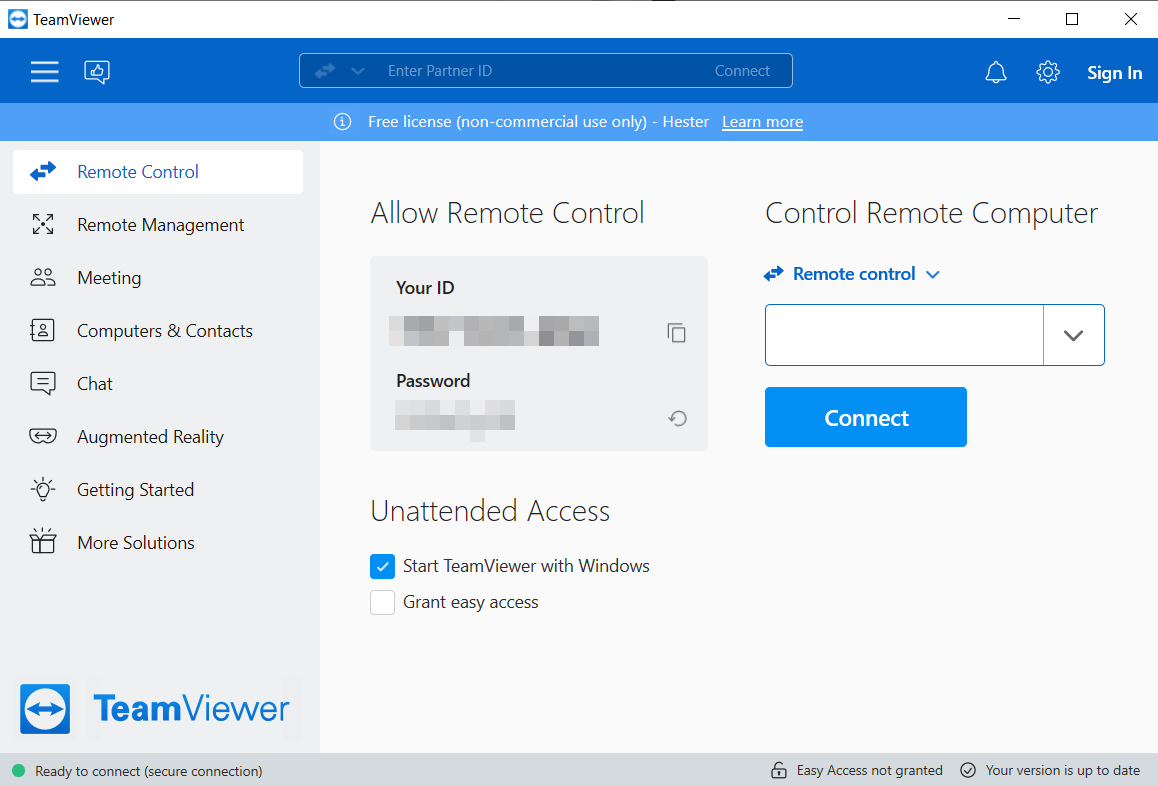 Features
Let's compare the features offered by Symantec pcAnywhere and TeamViewer.
| | | |
| --- | --- | --- |
| Features | Symantec pcAnywhere | TeamViewer |
| Remote control | √ | √ |
| Unattended remote access | √ | √ |
| File transfer | √ | √ |
| Remote reboot | √ | √ |
| Concurrent sessions | √ | √ |
| Ctrl+Alt+Del | √ | √ |
| Multi-monitor navigation | × | √ |
| Chat | √ | √ |
We can find that both Symantec pcAnywhere vs TeamViewer has several practical features. Symantec pcAnywhere offers these features for free, but most of them require complicated settings. TeamViewer offers easier ways to achieve these features, but most are designed for paying customers.
Pricing
Symantec pcAnywhere
pcAnywhere provided two installation options: pcAnywhere for the Professional and pcAnywhere for the Individual. However, since its service ended in 2014, you can now use it for free.
TeamViewer
TeamViewer offers a free version and many paid plans for single users, teams, and enterprise. It allows individuals to use it for free for noncommercial reasons. However, there are a few TeamViewer free version limitations. Furthermore, based on user feedback, free connections will be disabled after a timeout every 5 minutes.
To gain more features in TeamViewer, you need to buy a license (billed annually) from $24.90/month to $229.90/month. Check the following plans.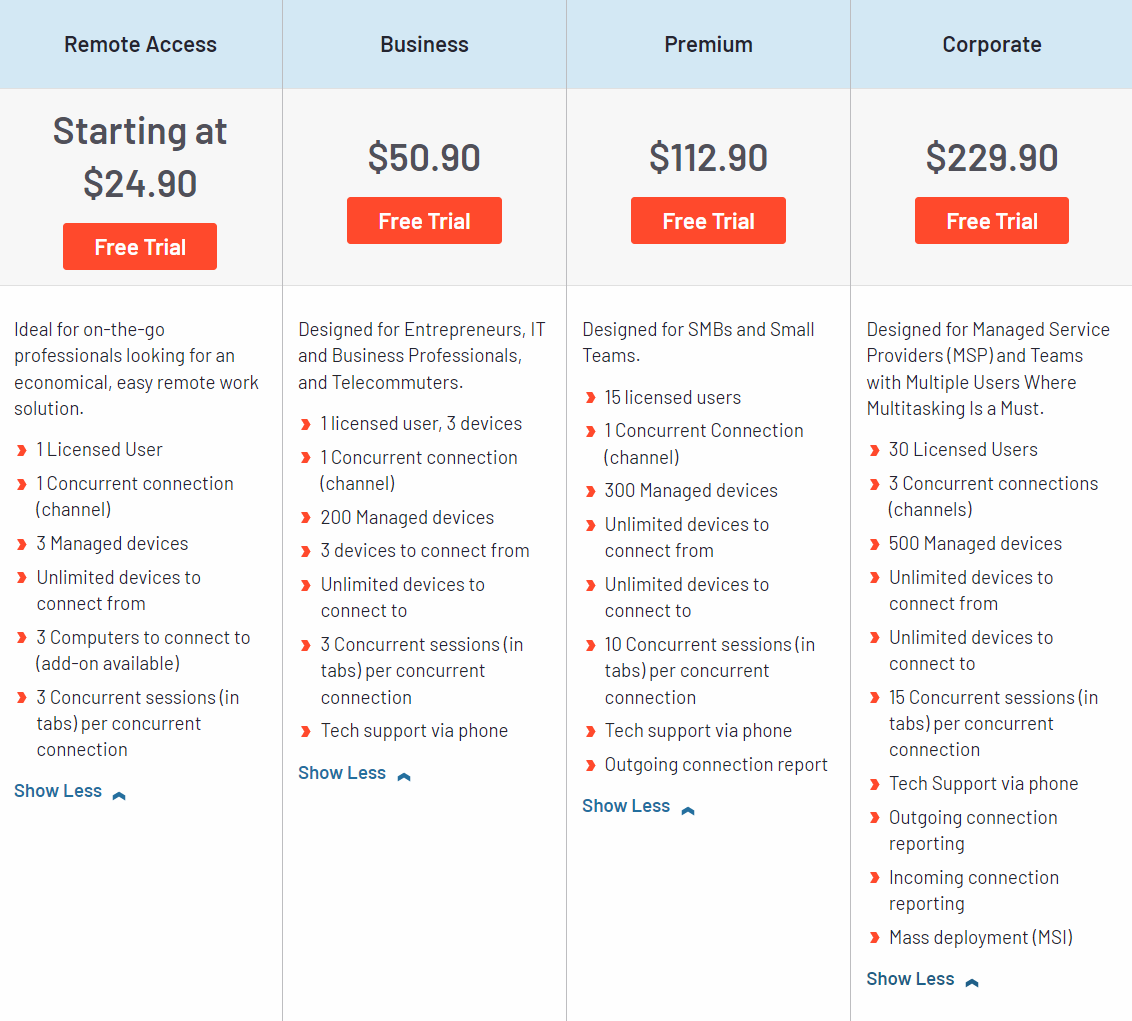 In short, TeamViewer is fast, powerful, and secure, but its licenses can be prohibitively expensive than other remote desktop software that offers the same features.
What is the best way to remotely access a computer?
To find the best Windows 10,11 remote software, we have to consider its security, features, ease of use, and pricing. Many software has rich features but is very expensive, while others are free to use but offer few features. Fortunately, there is a professional remote desktop tool AnyViewer that allows you to use lots of functionalities for free, including unattended remote access, large file transfer, simultaneous multiple sessions, view and control multiple monitors, remote lock/reboot/shut down, drag and drop, chat, etc.
AnyViewer is very secure. With 256-Bit Elliptic Curve Cryptography (ECC) encryption, it offers end-to-end security and has never had a problem with data breaches. Besides, AnyViewer is easy to use, it offers an intuitive interface, and you can establish a remote session with only three steps.
Download AnyViewer on your computer and see how simple it is to use.
Step 1. On the host server, click Sign up to establish a new account and then login.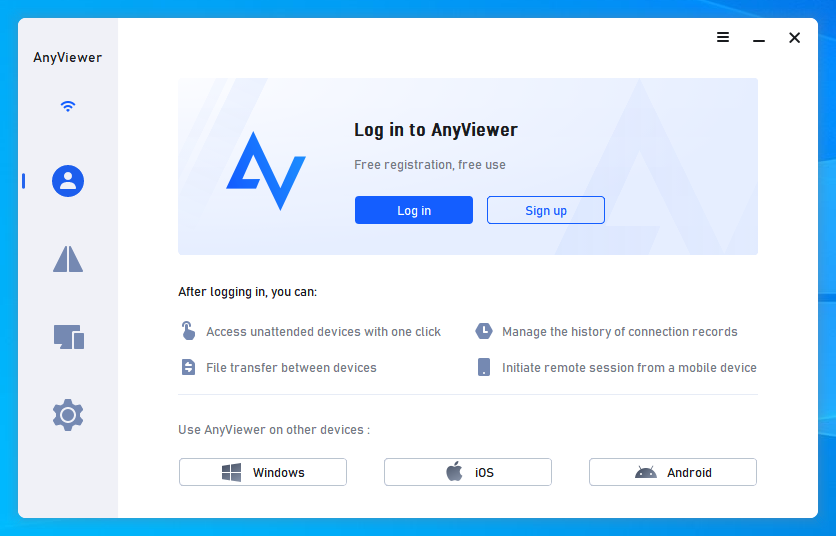 Step 2. On the client computer, log in to the same account as on the host.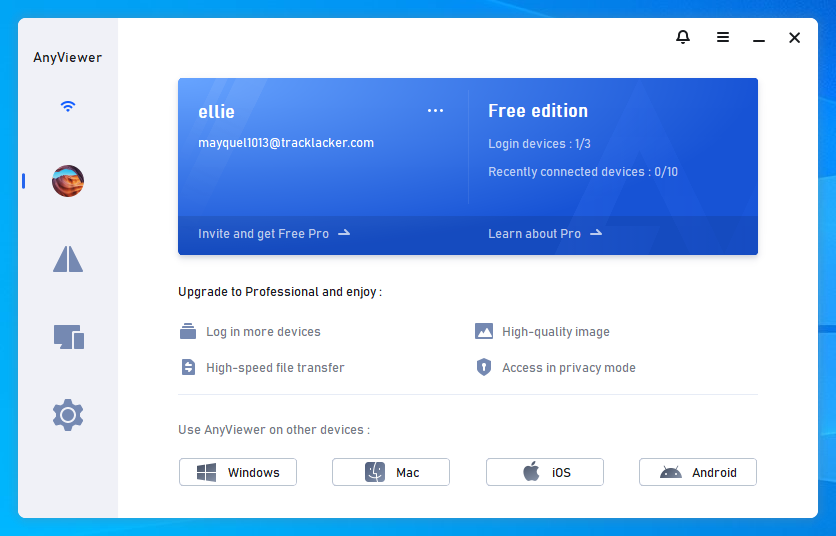 Step 3. Go to the Device interface, and you can see the list of assigned devices. Click the machine you want to connect to and click One-click control.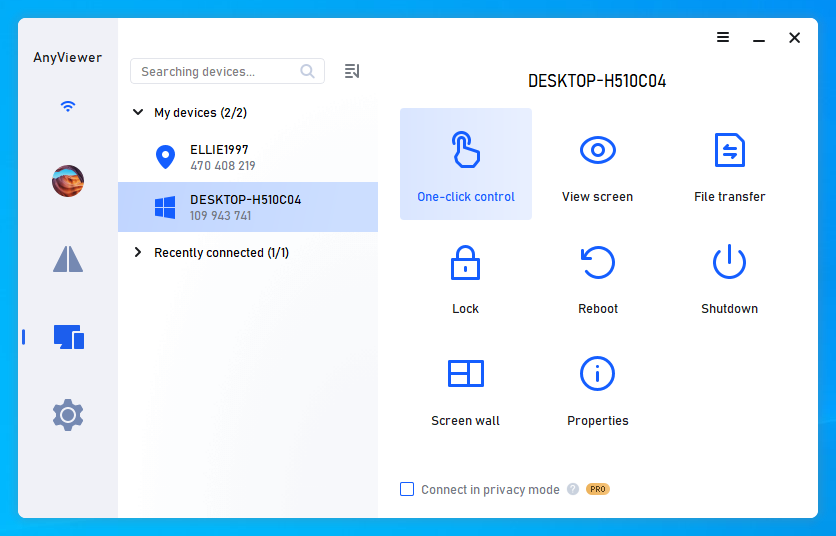 Now you can operate the computer remotely just as though you were in front of it. A wide range of useful choices are available on the upper toolbar. You can move files, communicate with your partner, hide the wallpaper, alter the screen resolution, and more.
Notes:✎... Additionally, AnyViewer offers budget-friendly subscriptions for commercial use. You can subscribe to the Professional or Enterprise plan to gain more rights!

Set up to 100 assigned devices for one-click control.
Create more concurrent sessions.
Access in privacy mode allows blacking the physical screen and disabling the physical keyboard of the remote device.
Enjoy high-image quality.
Final words
Symantec pcAnywhere vs TeamViewer, which is better remote desktop software? Your needs will determine whatever option you select. pcAnywhere is free with lots of features. However, it is outdated and there is no authorized way to download and use it.TeamViewer is suitable for businesses but it is relatively expensive.Therefore, use AnyViewer if neither solution can satisfy your needs and you want to get the most features for the cheapest price.