Local security authority cannot be contacted
When I RDP to the server, I encountered an "authentication error occurred. The local security authority could not be contacted" error. Both the domain account and the local administrator account have the same error. The strange thing is that we have successfully connected before. Is there any suggestion to solve it?
From the error shown in the picture above, we can clearly see that the error is followed by a sentence saying that "This could be due to expired password". We know that it can be fixed by resetting the password if it's because of this reason. But from the feedback of many users, the error keeps occurring after resetting the password. Any other reasons cause the error?
Causes for "Local security authority cannot be contacted"
Actually, there are several other reasons that may lead to the authentication error, let's have a look.
Reason 1. Conflict IPs
When two or more devices on the same network are assigned the same IP address, then IP address conflict occurs. We can run a command in CMD to solve the issue.
Reason 2. Wrongful DNS configuration  
If DNS is not configured or wrong, then your browser was unable to establish a connection to the internet. At this time, we need to change DNS server and flush the DNS cache.
Reason 3. Connections of RDP may be disabled by default
If the connections are not allowed, the users may also meet with the error that prohibits them from connecting remotely. We need to enable the connections of RDP if it's the main reason for the error on your PC.
How do I fix Local Security Authority Cannot be contacted?
Reasons can help us clarify the category of the error. Now, let's check out the solutions to fix the issue.
Solution 1. Change DNS address
Step 1. Press Win + R and type in "ncpa.cpl" and then hit OK.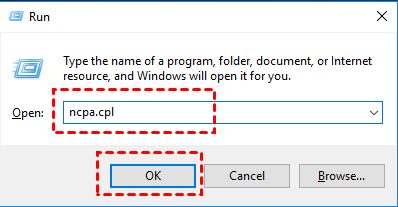 Step 2. Double-click the Internet adapter and then select Properties in the pop-up window.
Step 3. Locate Internet Protocol Version 4, and then click on the "Properties" button.
Step 4. Select "Use the following DNS server address".
Enter 8.8.8.8 in the box beside the Preferred DNS server
Enter 8.8.8.4 in the box beside the Alternate DNS server.
Step 5. Tick the "Validate DNS server" and then click on "OK".
Solution 2. Allow the Connection in System Properties
Step 1. Press Win + R and then input "sysdm.cpl" and press Enter key.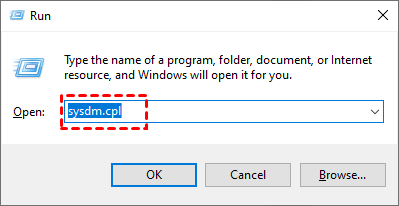 Step 2. Locate the "Remote" tab, and then tick "Allow remote connections to this computer" and uncheck "Allow connections only from computers running Remote Desktop with Network Level Authentication".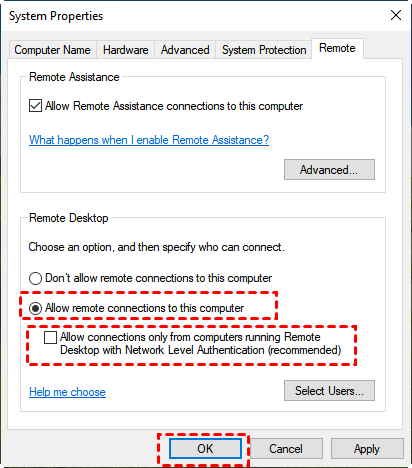 Step 3. Click on "OK".
Solution 3. Check Remote Desktop Services settings by using Group Policy Editor
Step 1. Press Win + R and then enter gpedit.msc, hit "OK".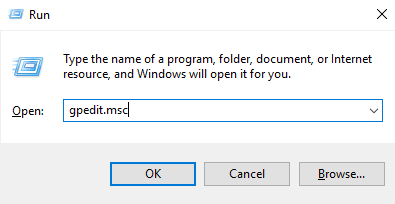 Step 2. Navigation:
Administrative Templates > Windows Components > Remote Desktop Services > Remote Desktop Session Host > Connections > Allow users to connect remotely by using Remote Desktop Services
Step 3. Double-click on "Allow users to connect remotely by using Remote Desktop Services" and then check or change to "Enabled".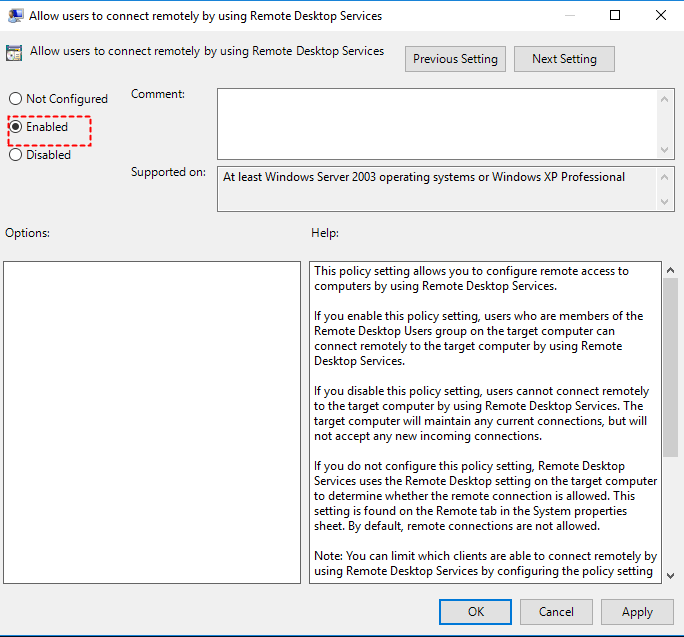 Step 4. Click on "OK" and then reboot the Windows.
Solution 4. Flush DNS Cache 
Step 1. Search "cmd" in the search box and then choose "Run as administrator".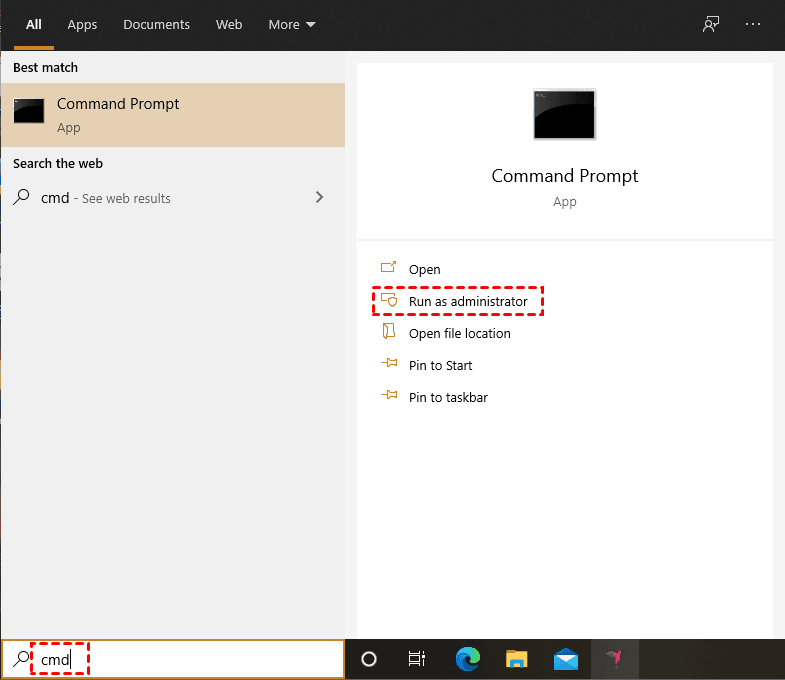 Step 2. Enter the following command line and press Enter key
              ipconfig/flushdns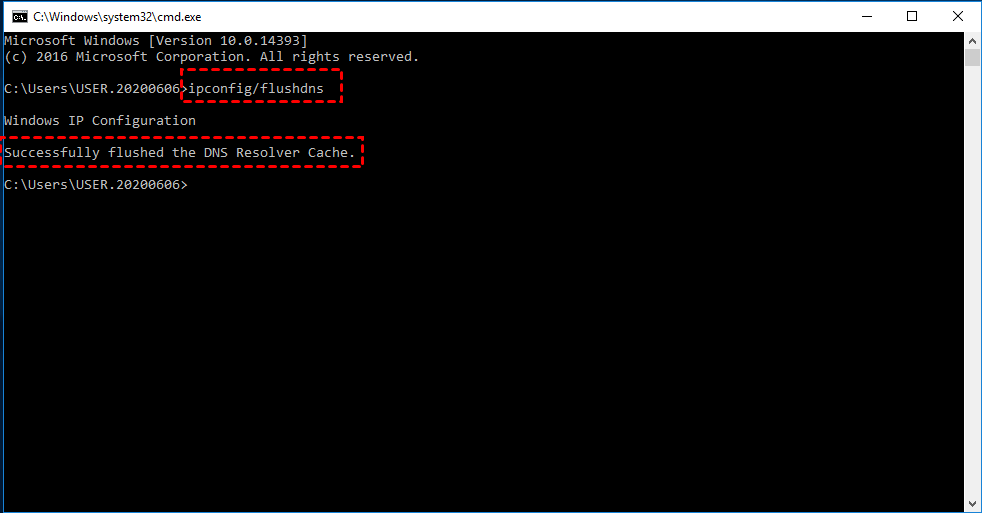 Free Remote Desktop alternative: AnyViewer
We have to admit that in the process of using RDP,  we may meet all kinds of errors or problems, such as "an internal error occurred", "access is denied" and so on. Most of the users can't successfully realize remote access when they meet with the error, which annoys them extremely, let alone they have to spend too much time on fixing the issue. Under the circumstance, choosing a reliable remote access software is necessary enough, like AnyViewer to remotely control without any pressure or problems. Follow me and know how it works.
Apart from the advantages of being free charged and easy-operated, AnyViewer is workable for multiple versions of computers, like Windows 11/10/8.1/8/7 and Windows Server 2022/2019/2016/2012 R2. aking it possible
Step 1. Download and install AnyViewer on the client and host computer, run AnyViewer on the two computers, and then you can see the device ID, Settings and so on.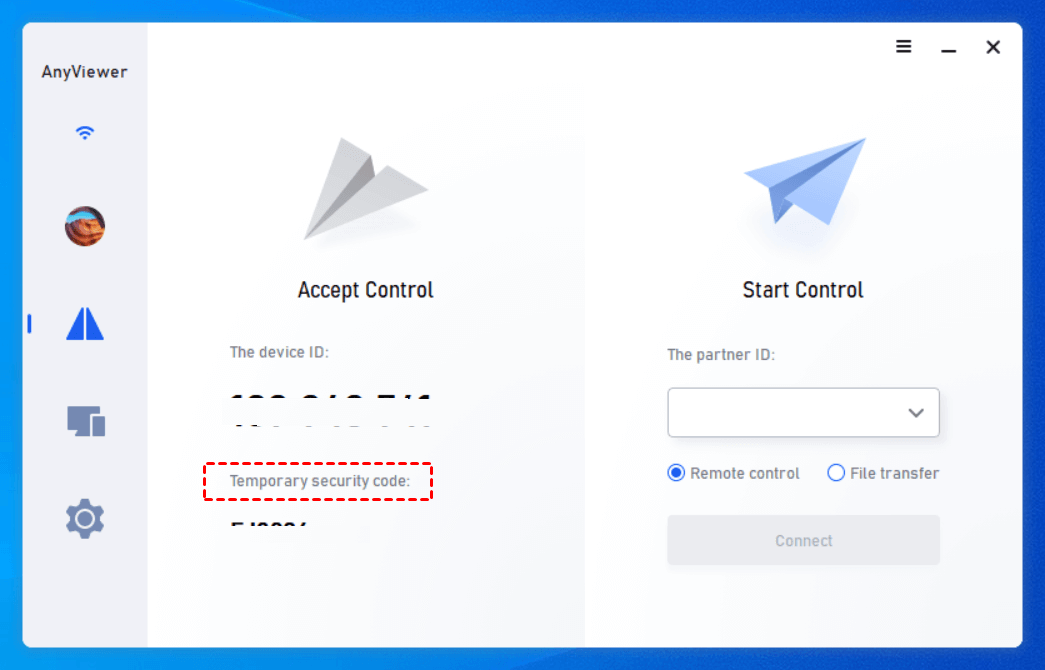 Step 2. On the host computer, click on "Settings" "Recipient", and locate on the third one "Set my security code", and then type the security you want, click on OK. Return to the main interface.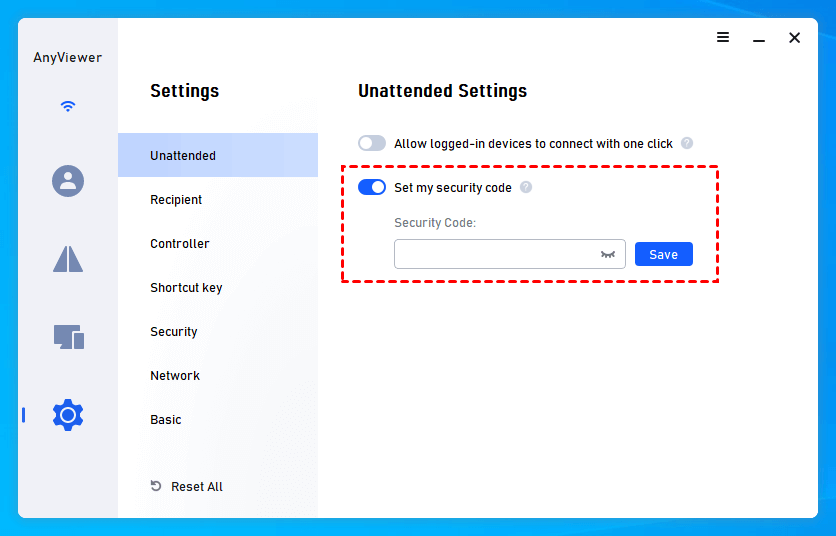 Step 3. On the client computer, enter the device ID of the host computer and click on "Connect".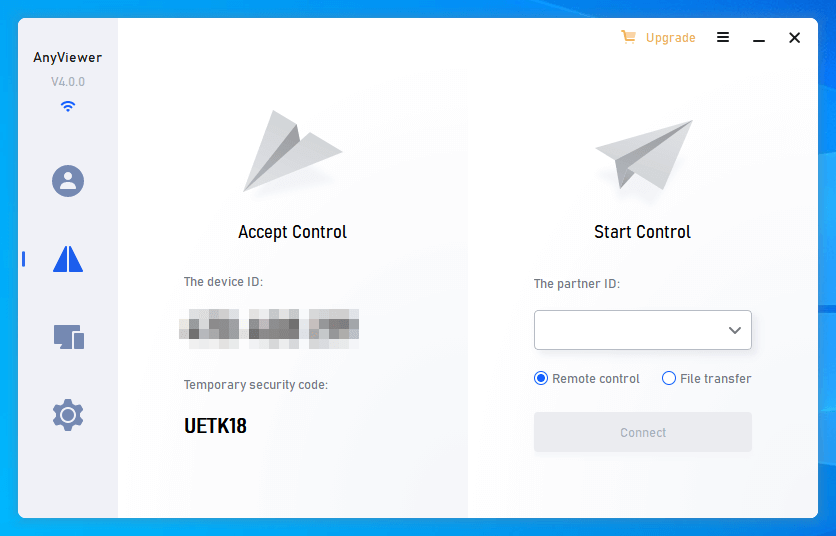 Step 4. For the pop-up request on the client computer, choose the second one "Input security code", and then click on "OK".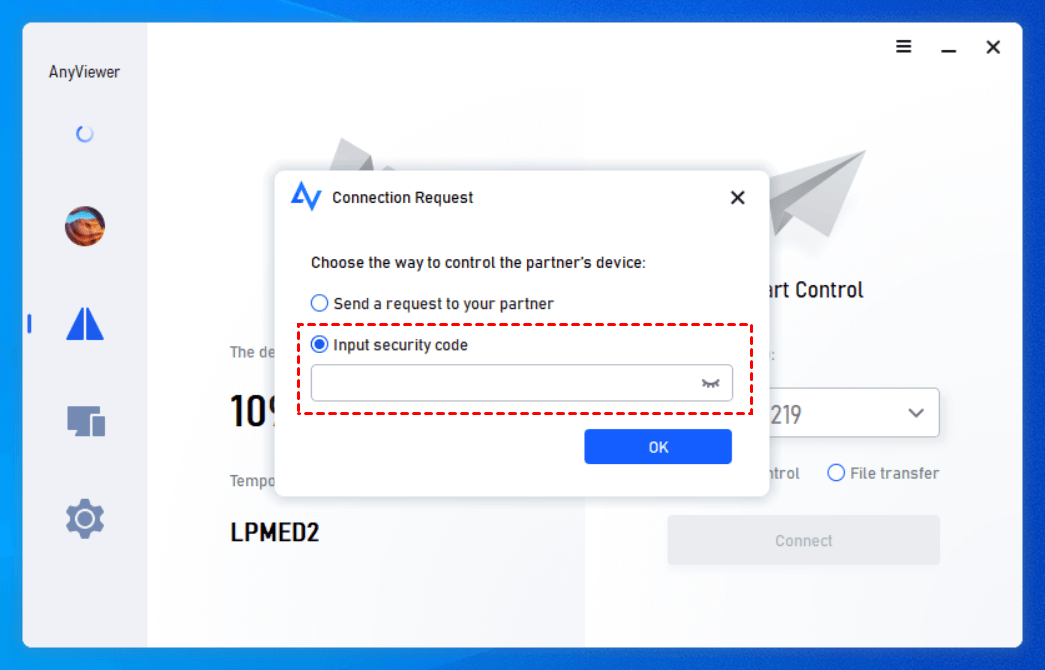 Step 5. Now you can control it remotely without any worries.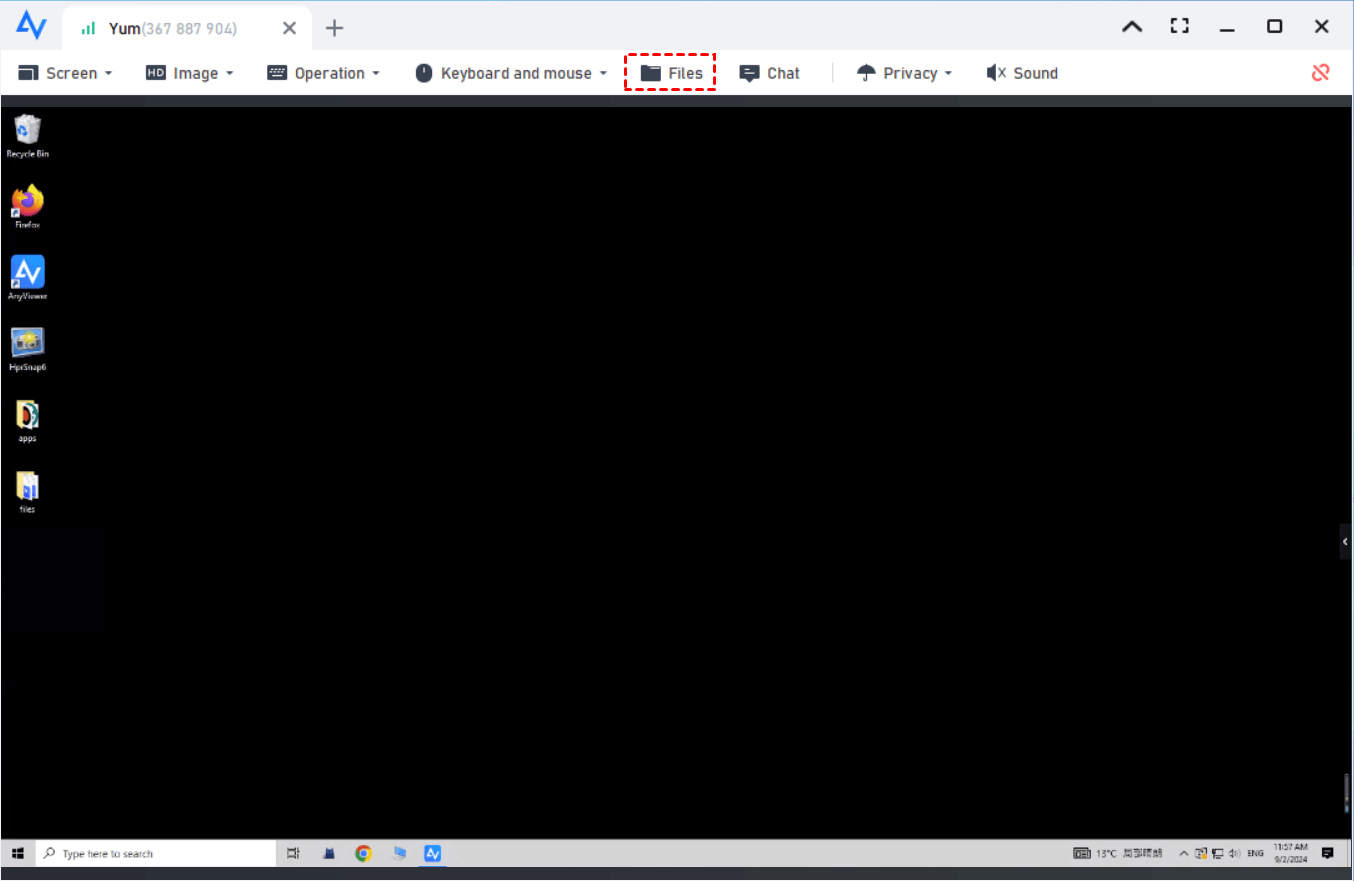 Note: For attended access, "Send a request control" is also a good choice.
Conclusion
4 solutions and 3 reasons for the error "local security authority cannot be contacted" are shown above to help you out of the problem. If the solutions seem too time-consuming or not worked for you, we recommend a free remote access software, AnyViewer, to rapidly restart your remote connections.