How do I remotely access my computer Windows 7?
I have two computers, a Windows 7 and a Windows 10, one at the office and one at home. Can anyone tell me how to remote access Windows 7 from Windows 10 so I can occasionally work from home?"
- Question from SuperUser
Normally, we use remote access software, like Microsoft Remote Desktop (RDP) to control another PC remotely. Of course, remotely accessing another PC over RDP is not as simple as you think and it has lots of limitations. Thus, according to different situations, we need different remote access solutions.
Two guides on how to remote access Windows 7 from Windows 10
Before remotely accessing Windows 7 from Windows 10, you need to know that RDP doesn't allow you to connect two computers that are under different networks directly. If you're planning to use RDP to connect to your office computer outside your office network, you'll need to configure the VPN or forward ports on your router. The whole process is quite complicated for most people.
Then you may wonder how to remote access windows 7 from windows 10 in different networks easily. The answer is free third-party remote access software, AnyViewer. It is a professional remote access solution for different Windows versions, including Windows 7 and Windows 10.
Next, follow the two guides to learn how to remote access Windows 7 from Windows 10 on the same network and on different networks.
Access Windows 7 from Windows 10 on the same network
Follow the steps below to learn how to access Remote Desktop from Windows 10 to Windows 7 when the two computers are on the same network.
Part 1. Set up Remote Desktop on Windows 7
1. Enable remote connection
Step 1. Click Start and then find Computer. Right-click Computer, then click Properties.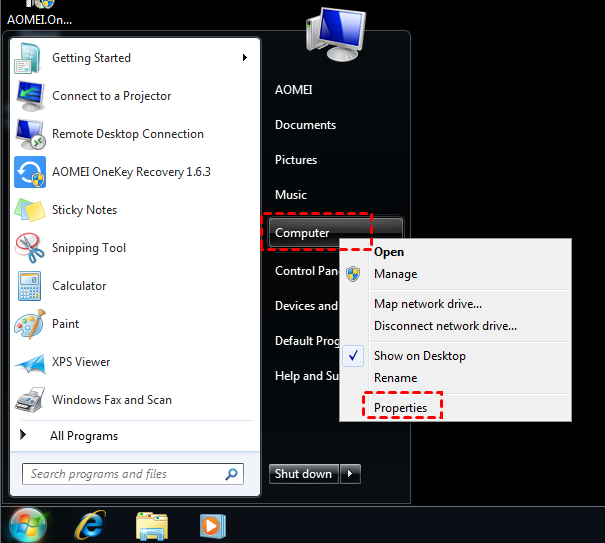 Step 2. Locate and then click Remote settings.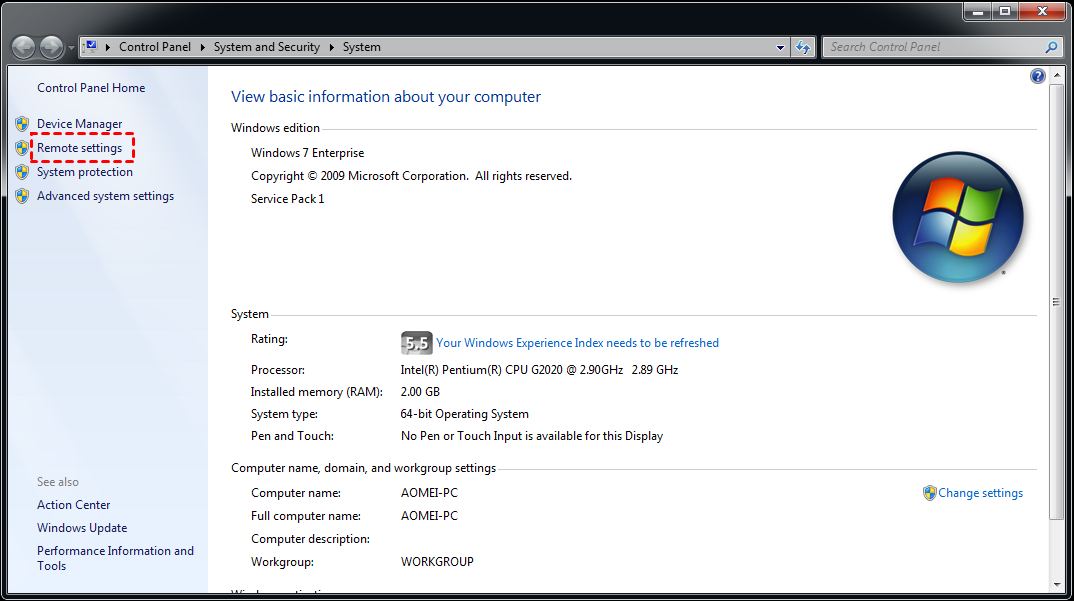 Step 3. On the Remote tab, tick Allow Remote Assistance connection to this computer and chose Allow connections from computers running any version of Remote Desktop. Then click Apply and OK.
2. Note down the IP address and computer name
Step 1. Press Windows key + R to invoke the Run dialog box. Type in "cmd" and press OK.
Step 2. Type in "ipconfig" at the blinking cursor and press Enter. Make note of the IPv4 Address, you will need this number when you access your work computer from home.
Step 3. Type in "query user" then to get the user name.
Part 2. Start remote access on Windows 10
Step 1. Search for Remote Desktop Connection in the Search box on the Windows 10 computer. And then open it.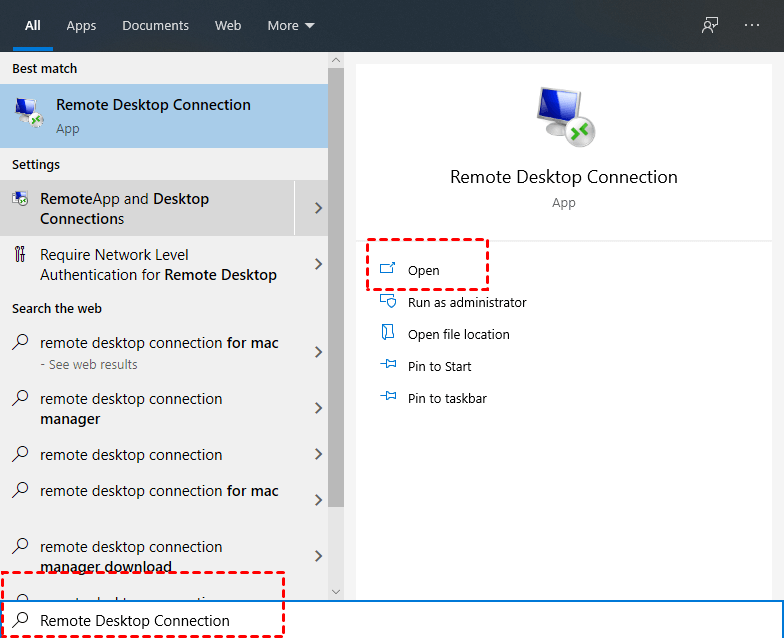 Step 2. Enter the IP address and User name of the Windows 7 computer in the Remote Desktop Connection interface to achieve connection.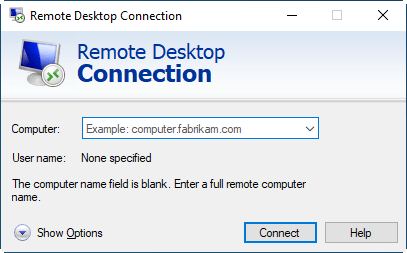 Or you could just use the following third-party remote access software, which supports all editions of Windows 10/8.1/8/7 and Windows Server 2019/2016/2012 R2.
Connect to Windows 7 from Windows 10 in different network
Let's take a quick review of the restrictions of Windows built-in remote access program RDP first:
It doesn't allow remote access under different networks unless you configure a VPN or set up port forwarding.
It can't be used on Windows 7 Starter/Home Edition and Windows 10 Home Edition.
Would you like an easier way to remotely access Windows 7 from Windows 10 no matter whether the two devices are on the same network, or what Windows versions the two devices are? If you do, we recommend you to use AnyViewer, which is the easiest way to remotely control a PC compared to other software.
Step 1. Download, install and launch AnyViewer on both computers. Go to Log in, and then click Sign up. (If you already have signed up on its official website, you can log in directly.)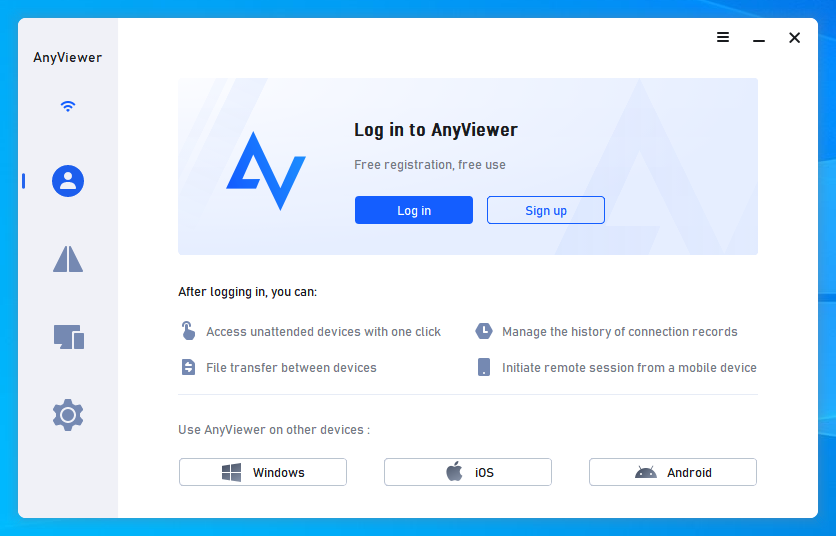 Step 2. Fill in the signup information.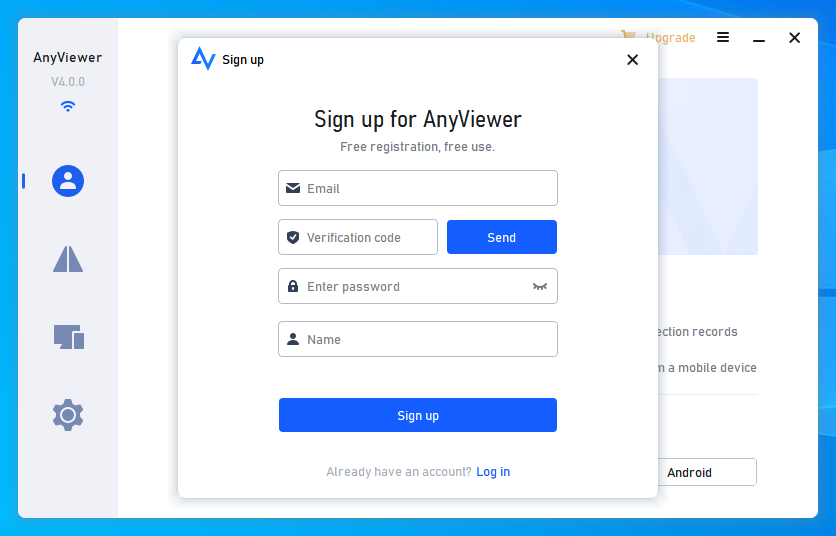 Step 3. Then you can see you successfully logged in to AnyViewer. Your device will automatically be assigned to the account you've logged in to.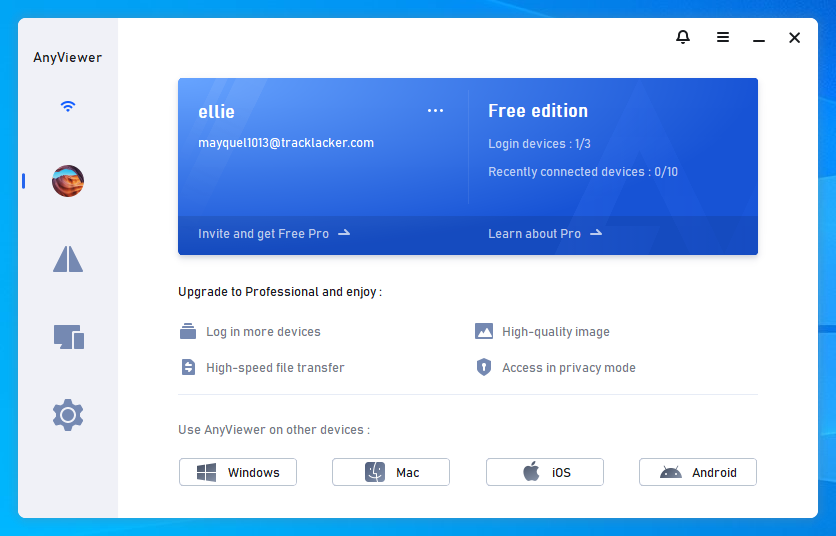 Step 4. Log in to the same AnyViewer account on the two devices, then you can achieve unattended remote access by clicking One-click control.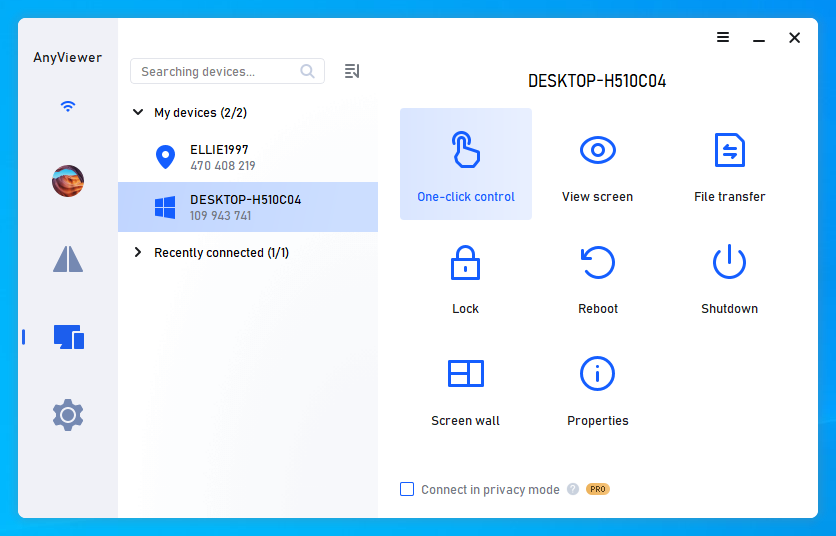 Notes:✎...

You can also upgrade your account to a Professional or Enterprise plan to enjoy more rights:

Faster file transfer speed. Transfer speed for a free account is 500 KB/s, and for a paid account is up to 10 MB/s.
More devices can be assigned to the same account for unattended remote access.
More Currently connected devices are displayed for checking connection history.
Connect in privacy mode to protect privacy.
Initial more concurrent connections to one computer.
Conclusion
This post introduces two guides on how to remote access Windows 7 from Windows 10. If you want to connect to Windows 7 from Windows 10 on the same network, you could choose RDP. But if the two computers are on different networks, RDP is no longer working unless you using VPN or forward ports on the router. At this time, you can choose to use AnyViewer.
Actually, RDP has a lot of limitations. In addition to the network problem and Windows version problem we mentioned above, users also reflected that they often encounter problems like your credential did not work, user account did not work, and Windows 10 clipboard did not work when using RDP, making it more difficult to use it, especially when you're a novice user. Thus, the best solution to connect to Windows 7 from Windows 10 is to use AnyViewer.