How can I access my home computer from the outside using Remote Desktop?
I have a really good PC at home so I was wondering if I could turn my PC and remotely use it at school. I have heard this can be unsafe and I would like to do this safely. I also learned that Windows has a built-in Remote Desktop program. I also would not like to spend any money. Can I connect to my home computer using Remote Desktop?"
- Question from Windows Forum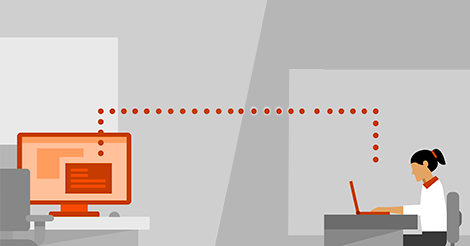 How to connect to my home computer using Remote Desktop
Though RDPis widely used for remote communication, it is not compatible with all Windows operating systems. For example, if acts as the server side to receive remote control, Windows Home/Standard Edition does not support Remote Desktop. Therefore, as long as your home computer is Windows Professional or higher, you can easily access your home computer from another device via RDP.
Now see how to access home computer from work or other places using Remote Desktop.
Part 1. How do I setup Remote Desktop on my home computer
Before you start connecting to my home computer from work using remote desktop, there are several things you need to complete on your home computer.
1. Enable Remote Desktop
Navigate: Settings > System > Remote Desktop > Turn on Enable Remote Desktop.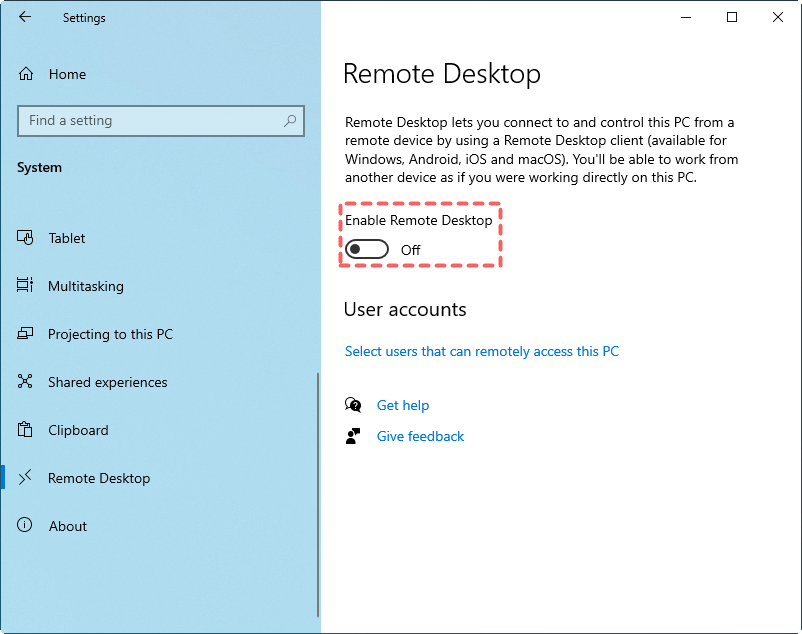 2. Allow Remote Desktop through Windows Firewall
Step 1. Open Control Panel, and navigate to System and Security > Windows Defender Firewall.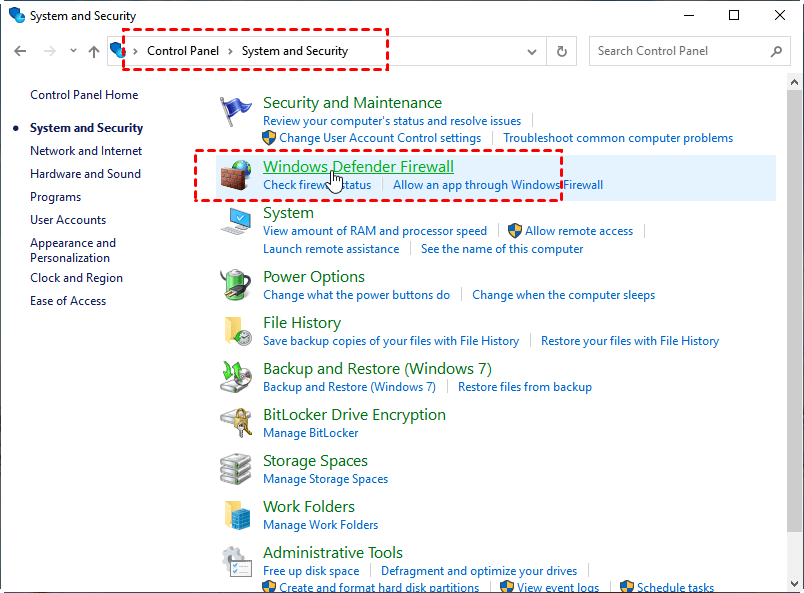 Step 2. On the left pane, select Allow an App or Feature Through Windows Defender Firewall.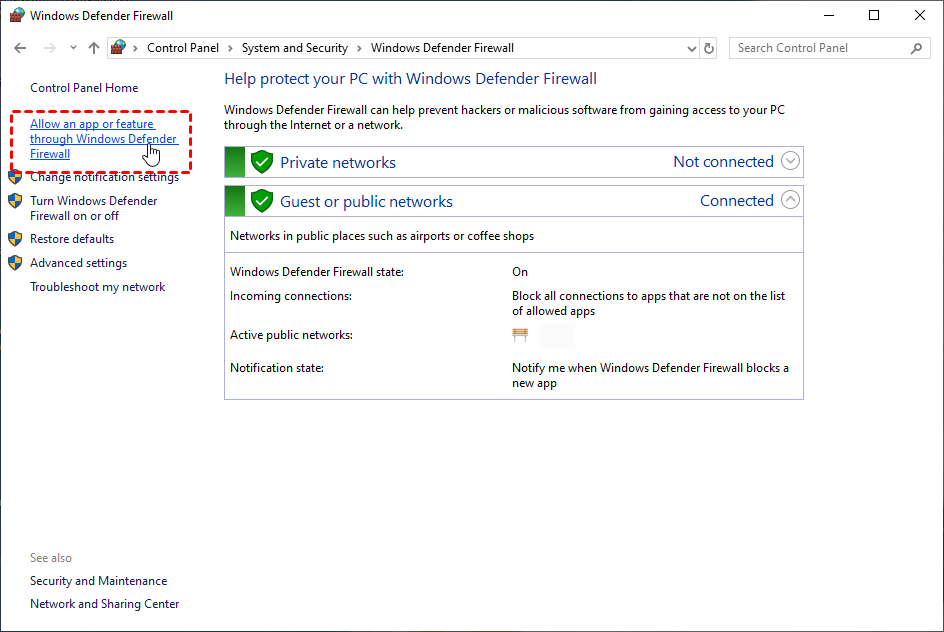 Step 3. Locate and tick Remote Desktop, then click OK.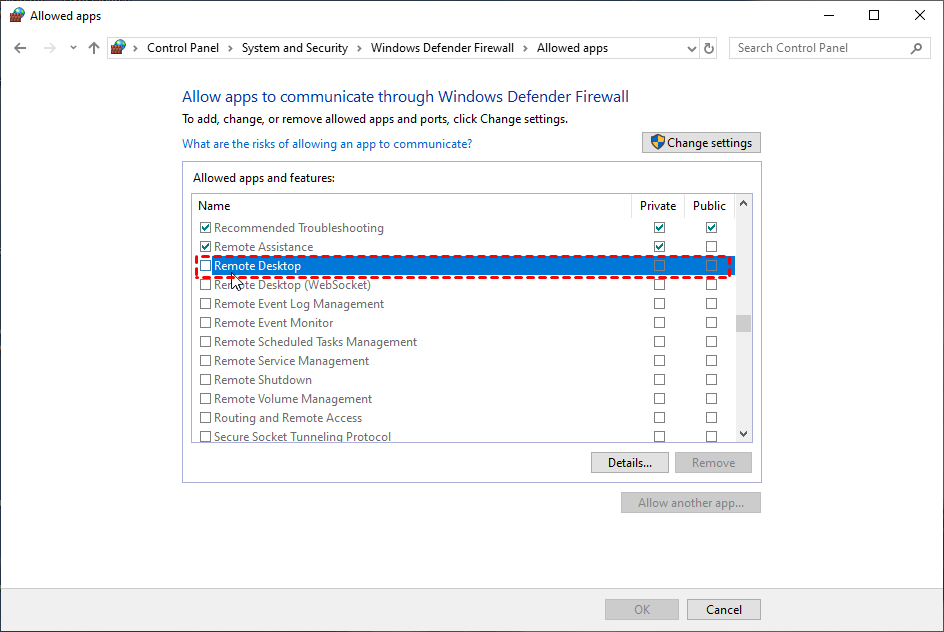 3. Look up the IP address and username
Step 1. Press Win + R, enter "cmd" and press OK.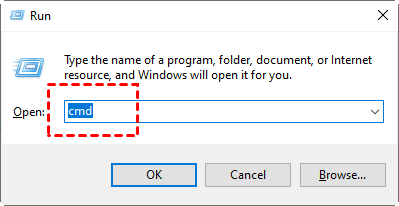 Step 2. To get the IP address, enter the command "ipconfig" and note down the IPv4 Address.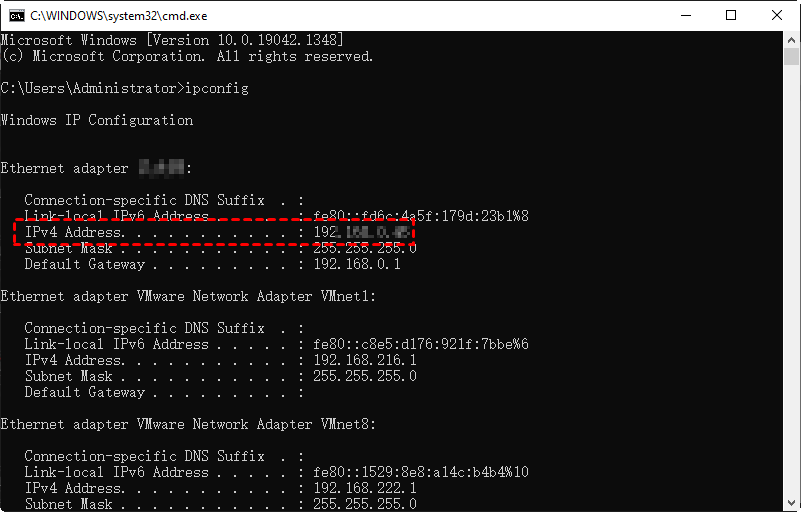 Step 3. To get the username, enter the command "query user" and note down the username.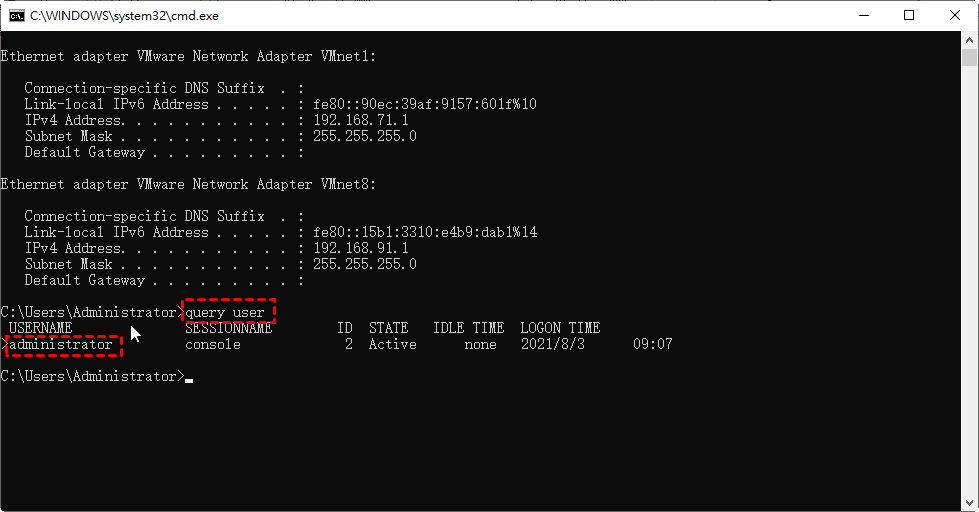 4. Forward port on your router (optional)
If you are connecting from outside your network, you need to port forward for RDP. If the two devices are on LAN, you can skip this section to Part 2.
Step 1. Open a web browser, type in your router address, and press Enter.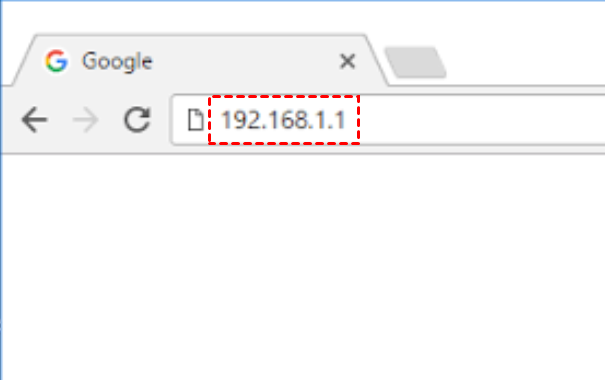 Step 2. Input the username and password, then click Login. (If you don't know the login details, check your router's user manual)
Step 3. When you logged in, click Port Forwarding/Port Triggering on the left pane, and click Add Custom Service.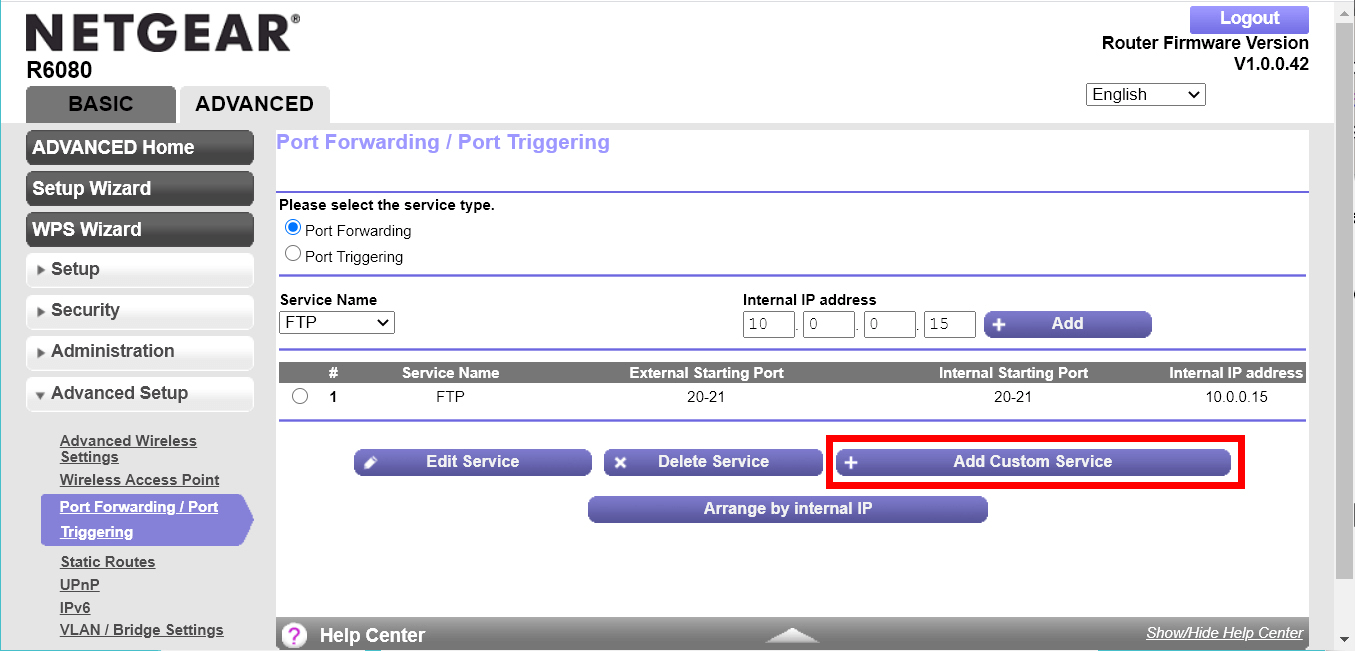 Step 4. Then enter a name for the service, select "TCP/UDP" or "Both" under Service Type, type in the RDP port number (default 3389), and enter the IP address.
Step 5. Click Apply to save the settings and, if necessary, restart the router.
Part 2. Start a remote session from local PC
Now you can see how to connnect to my home ocmputer using Remote Desktop.
Step 1. Search Remote Desktop Connection in the start menu and click Open.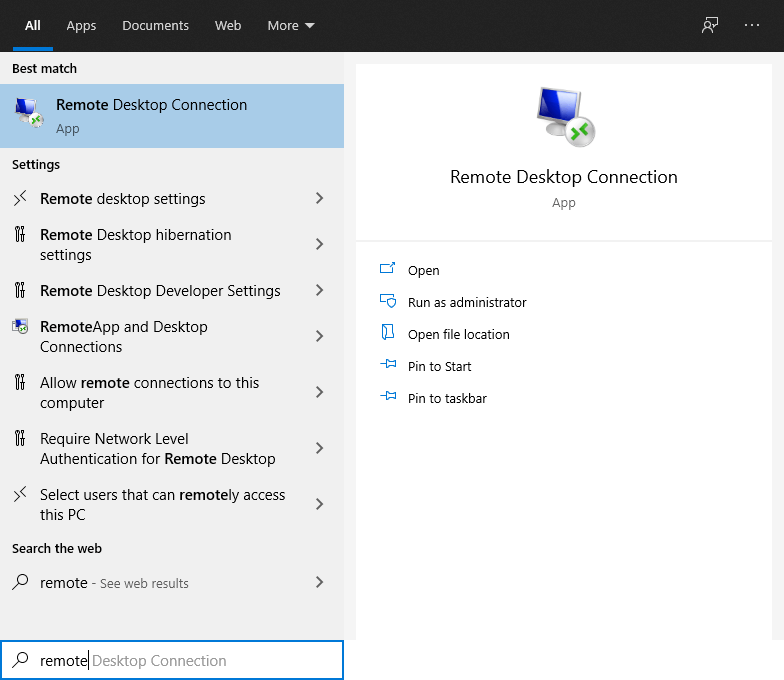 Step 2. Enter the IP address and username of your home computer, then click Connect.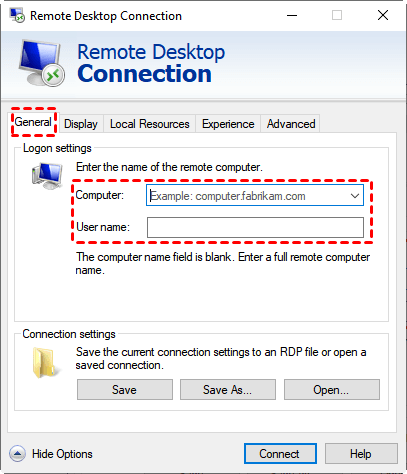 Step 3. Enter your credentials and click OK.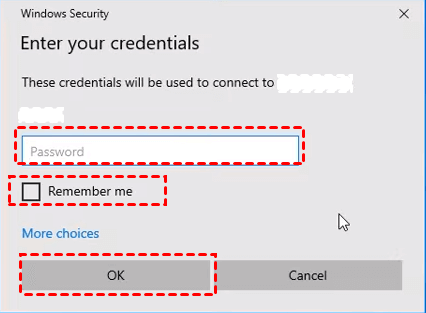 H
ow

to connect to my home computer with one click

As you can see, Remote Desktop requires a lot of initial setup before starting a connection. Besides, it doesn't support multiple monitors at all. For many users, it isn't exactly the prettiest option for remote access. You may need an easier solution, and that's what we will discuss.

The simplest way to access another computer is to use the excellent remote desktop software AnyViewer, which is incredibly easy to set up and has some very useful functions. You can establish unattended remote access to another computer, quickly share files between computers, view multiple monitors, etc. Besides, it supports Windows11/10 Home/Windows 7 Standard, and you can access home computer from outside without port forwarding/VPN.

It requires downloading AnyViewer on both your home computer and remote computer, but it's totally worth it!

Here is how AnyViewer works:

Step 1. Start up AnyViewer on home computer, and click Sign up for account registration.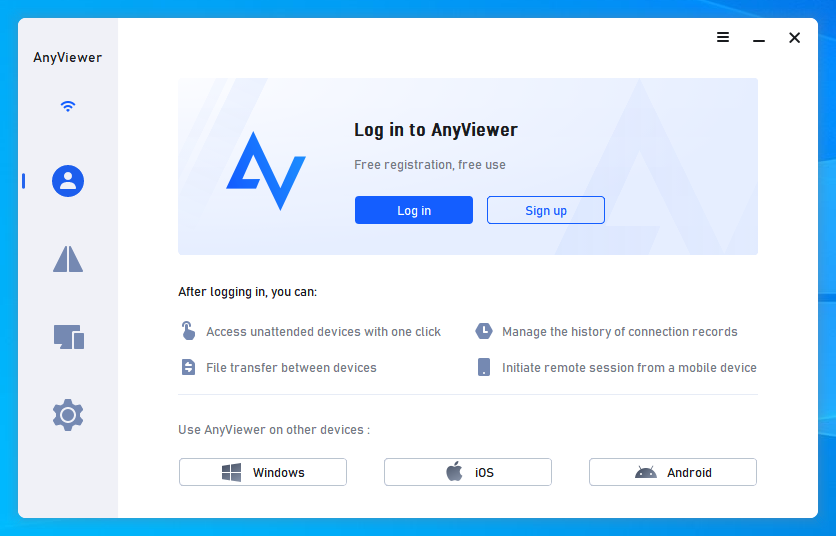 Step 2. Complete the information and click Sign up.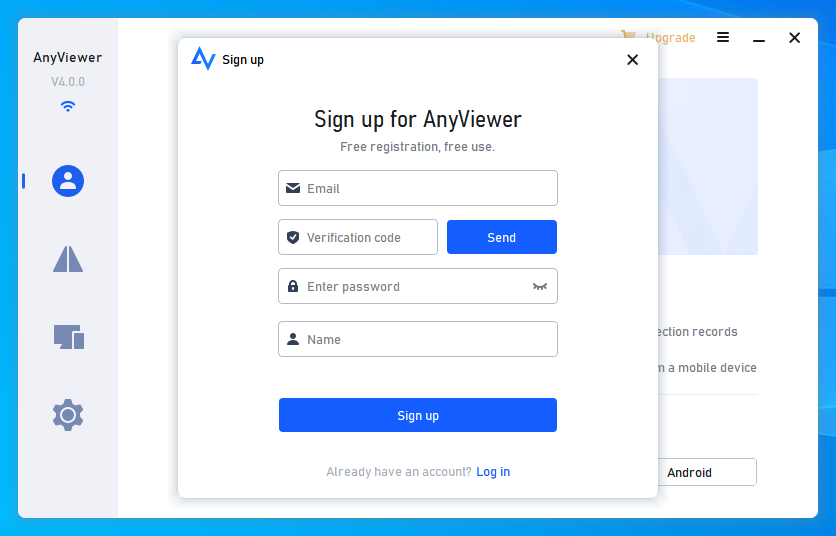 Step 3. Start up AnyViewer on client computer, log in to the same account, and your device will be automaticallyassigned to the account.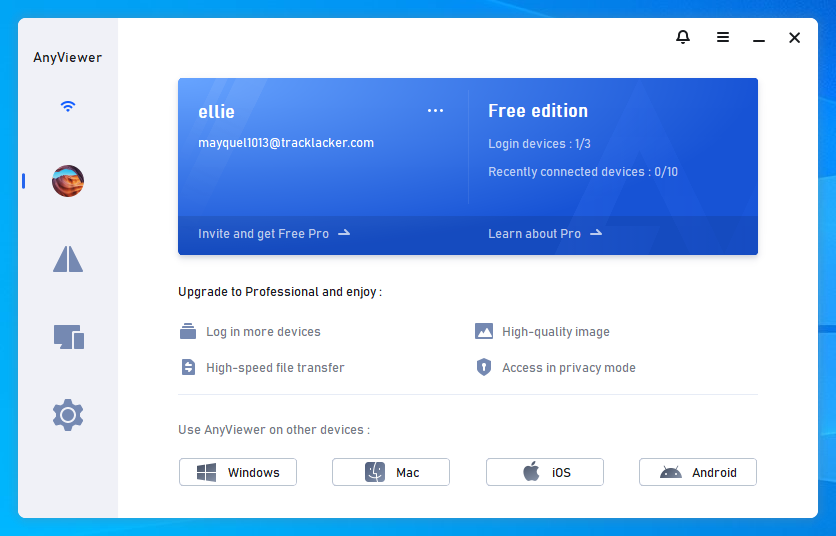 Step 4. Go to Device, select your home computer from the list, and click One-click control to start a remote session with that device.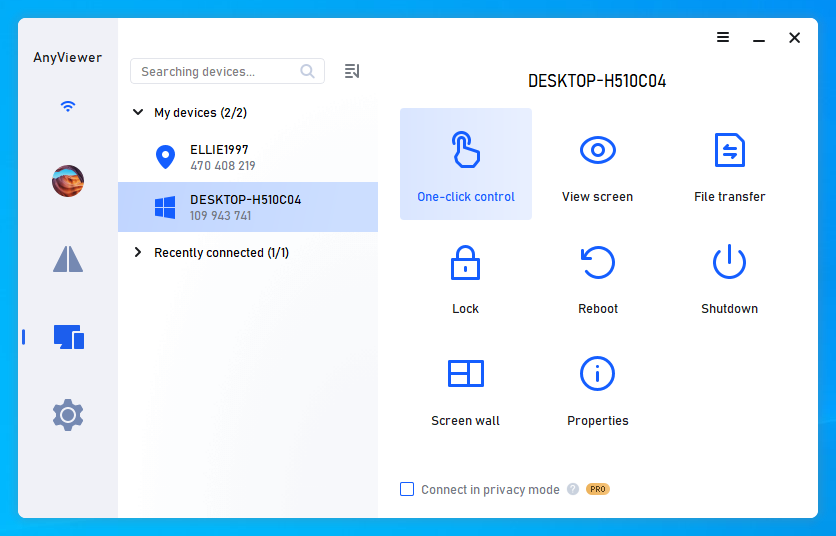 AnyViewer offers several considerate options in a remote session, for example, you can transfer files, chat, etc.
Tips:✎...You can upgrade to Professional or Enterprise plan to enjoy more rights:

Assign up to 100 devices for one-click control.
Establish more concurrent sessions.
Access in privacy mode with blacking the physical screen and disabling the physical keyboard of the remote device.
Start a connection with high-image quality.
Note that AnyViewer also has an iOS and Android app, you can conveniently access computer from your phone.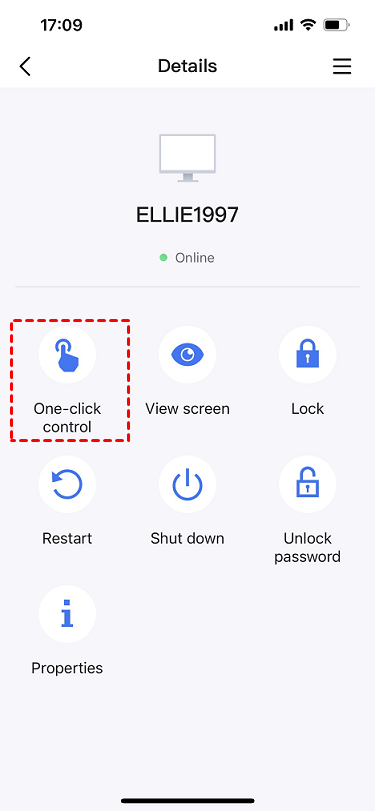 Conclusion
How to connect to my home computer using Remote Desktop from work or other places? Now, surely you have answer. However, the whole process, especially port forwarding, is complicated for many users. Thus, it's advised to try AnyViewer, which offers easy and secure remote access to home computer.