Citrix vs Remote Desktop: Definitions
With the increase in remote working, many companies need to provide a desktop access solution for their employees and support staff. Two such options are Citrix vs Remote Desktop. Here are brief definitions of this two software.
What is Citrix?
Citrix is frequently mentioned in a variety of circumstances. The company provides a variety of services. Their main area of expertise is virtualization technology. For instance, XenApp and XenDesktop are two well-known products.
In our case, we'll concentrate on Citrix's remote desktop services. The key item in this regard is XenDesktop. Users can connect remotely to adesktop running on a server using Citrix's XenDesktop service.
What is Remote Desktop?
RDP, developed by Microsoft, is the standard method for remote connections to any system. The protocol enables one computer to connect to and use another host computer remotely. All of the host computer's data can be accessed remotely when successfully establishing a remote connection.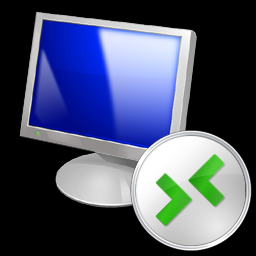 Citrix remote desktop vs RDP: A Comparison
Now let's dive into the detailed Citrix vs Remote Desktop comparison from the following aspects.
Compatibility
►Citrix
Citrix XenDesktop is compatible across different operating systems. It can run Windows, Linux, mac OS, etc.
►Remote Desktop
RDP is a Windows-only protocol that can only be used with Windows PCs and Windows Server installations that support it. Not all versions of Windows do, for example, Windows 10 Home can only be used as a client to connect to other Windows Remote Desktops, not the other way around.
Performance
►Citrix
Citrix offers a buffer between the user and the server. This buffer increases server burden by compressing transit data and allowing more users to be online at the same time. It works best on slower connections. Citrix users interface with the HDX protocol, which runs on top of Remote Desktop Services. It offers a consistent and smooth experience across all devices.
►Remote Desktop
You can interface directly with the application using Remote Desktop, guaranteeing that you share the limited amount of available resources. When more people connect to the protocol, the output reduces, leading to frequent slowdowns and crashes.
Remote Desktop does not scale well. On a single Remote Desktop Protocol server, each user is given access to a limited number of resources. Therefore, the experience becomes more disruptive as more people utilize the program.
Usability
►Citrix
Citrix provides a consistent user experience across all units. Citrix apps and desktops have a fantastic management interface that gives precise control of both the apps and desktops. Users can use their own devices, whether a handheld device or a PC. When you load the device, it resembles a conventional desktop in both appearance and experience. No matter where you are from, you can interact with as many applications as you want.
►Remote Desktop
Remote Desktop Services allows one PC-to-PC connection at a time. Windows Server supports multiple sessions, but users need to buy CALs to perform them. It does not require the use of many applications, as a typical tablet or desktop does. There are also restrictions on what software you can run. Most of the time, you need to configure a lot of Windows features just for the Remote Desktopto start working.
In addition, the RDP operator needs to be very skilled. The consequences may be severe without crucial reserve support in the event of a framework failure.
Reliability
►Citrix
Citrix needs a strong Internet connection to function. However, patchy connections are handled much better here. Every session is kept open by a feature on it called "Session Reliability" regardless of any Internet problems that may develop in the background. Users can save any job in an open status.
►Remote Desktop
Remote Desktop Services also requires a reliable connection to the Internet for Remote Desktop to function properly. If the connection is unreliable, then the supposed users are at risks of being thrown out without warning or a chance to save their job.
Pricing
There is no free version of Citrix, not even for personal usage, and it is pricey. While Remote Desktop is incredibly cost-effective, particularly for small use cases such as someone who only requires a simple remote desktop. Both personal and commercial users can use the Remote Desktop without any payment.
Security
►Citrix
Citrix has enhanced embedded security. It provides a comprehensive, layered defense against known and unknown application attacks. This cloud-based service combines bot management, DDoS protection, and a web app firewall to safeguard all application kinds and assist you in maintaining a constant security posture.
►Remote Desktop
The Microsoft Remote Desktop Services gateway uses a Secure Sockets Layer (SSL) to encrypt communications and prevents the system hosting the remote desktop protocol services from being directly accessible to the public internet.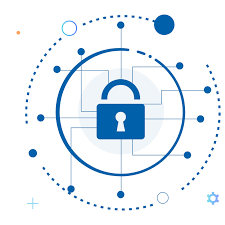 Bonus tip: How to choose the best Remote Desktop solution
We've compared Citrix and RDP against several crucial factors. Factors such as compatibility, performance, reliability, etc., are essential, as they represent what you should take into account when making your ultimate choice.
If you don't know how to find out the remote desktop software that fits you most, here is the list of features that make your remote desktop experience great. Besides, we also recommend the professional remote desktop software AnyViewer which supports all the following features.
You can download AnyViewer here:
►User-friendly interface
It is essential that your remote desktop product has a user-friendly interface because not all clients are necessarily technically savvy.
AnyViewer has intuitive interface. It is easy to sign up and operate.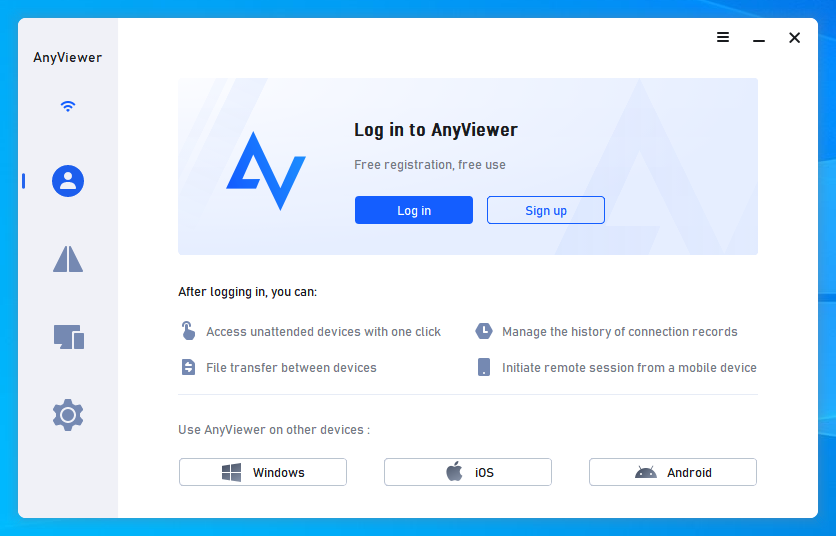 ►Unattended access
You may often need to access another computer when no one's physically present at the remote end. So, At this point, you will need unattended access to grant control anytime without disrupting others.
AnyViewer supports unattended remote access, screen sharing, file transfer, and remote lock/reboot/shutdown between the bind devices.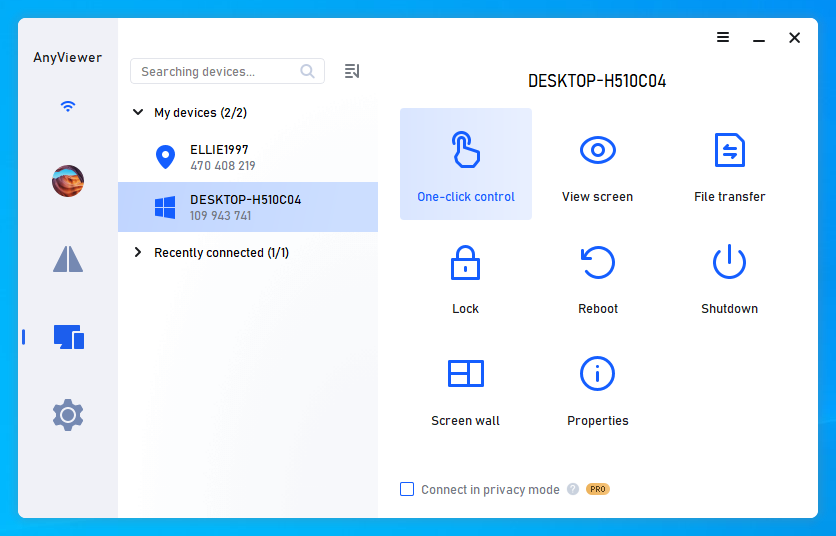 ►File transfer
Sometimes you may need to access work files from the remote computer or transfer files between devices. AnyViewer offers you flexible file transfer ways.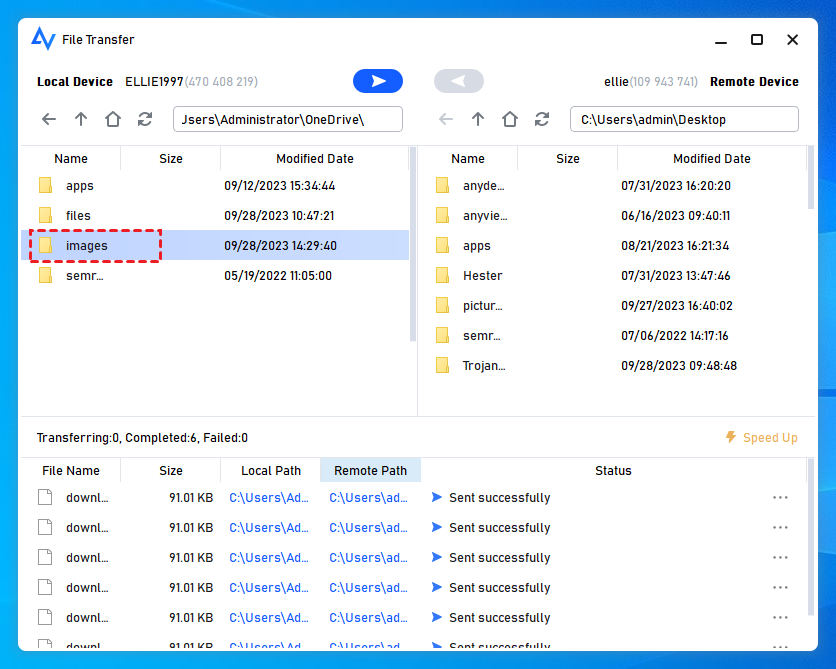 ►Multi-monitor control
In situations where you need to remote control a computer with multiple monitors, being able to control multiple monitors and switch to each monitor can be very helpful. With AnyViewer, you can view multiple monitors at the same time and select the one you want to display.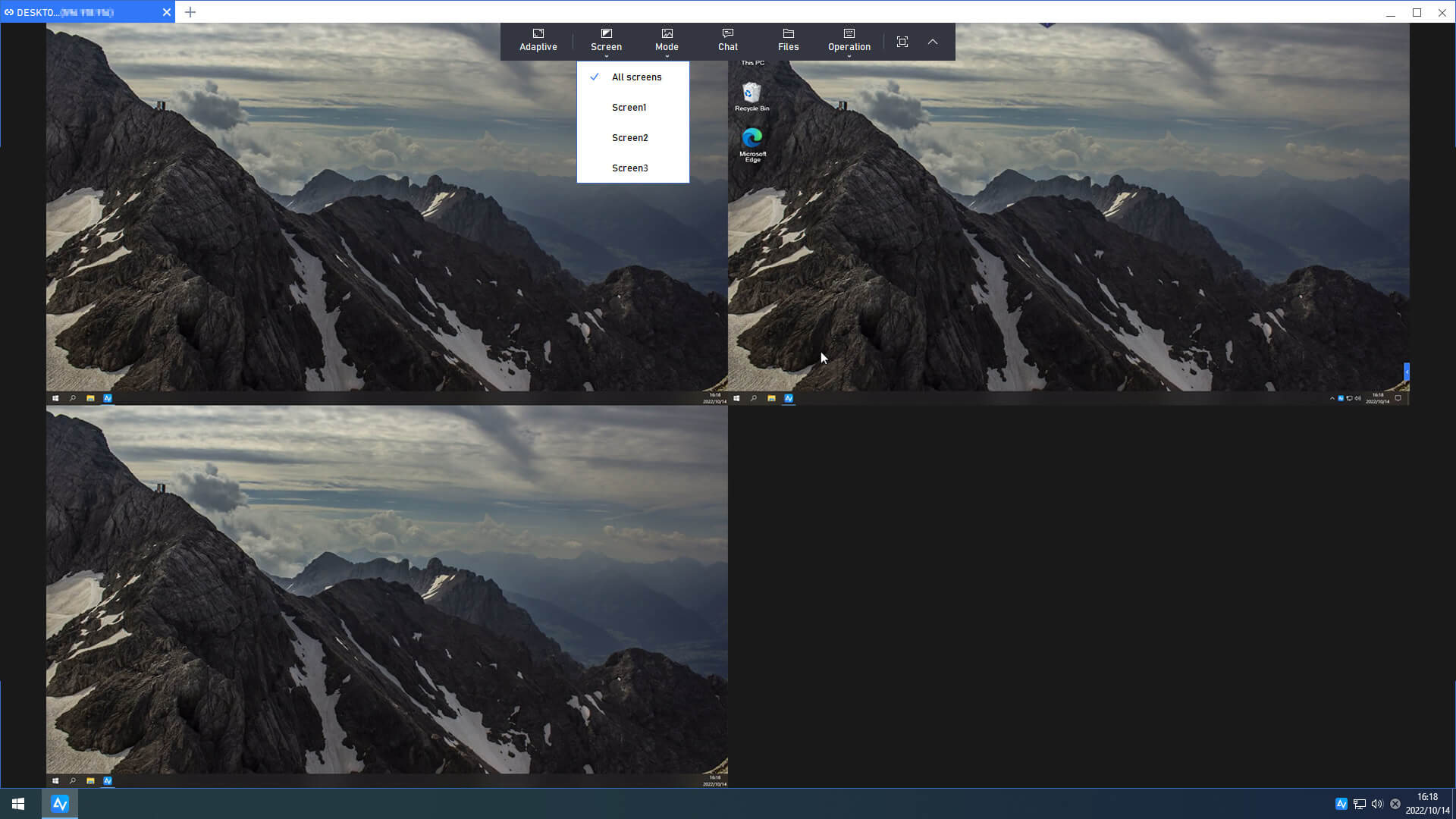 ►Multi-session capability
Some people need to access multiple computers simultaneously, while some of the remote desktop tools have limitations on the number of support sessions. AnyViewer allows multiple sessions and you can switch to each session conveniently.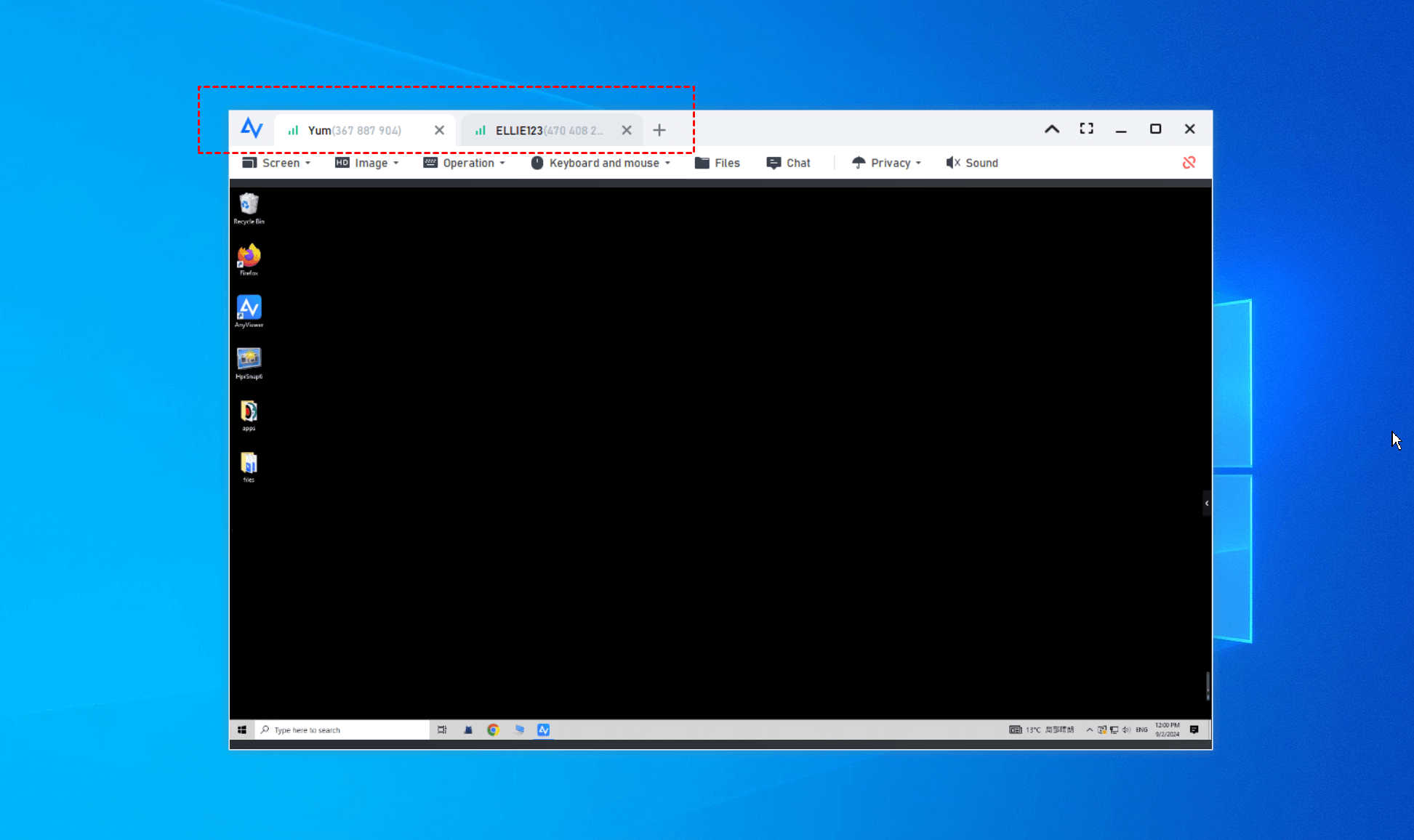 ►Built-in chat
Generally, instant messaging is very important nowadays, and even above our Citrix vs remote desktop comparison, instant messaging for remote tech support is a great facility. As soon as the remote connection is made, the chatting capability will enable you to send each other messages and be aware of what's happening remotely.
The bottom line
After reading this post, do you find your best remote desktop software? The solution you choose will depend on what your requirements are. AnyViewer could fits almost all requirements of the remote desktop users.