Why do you need remote access software for business?
Recent years, work from home has been a heat topic. As the way to both provide workers with convenience and ensure work productivity, work from home has been adopted by many companies. For many reasons, it seems that work from home will be the new normal for a long period of time.
Under the present situation, remote access software for business will continue to be sought after in the coming years. With remote access software for business use, you can easily access and transfer the files, folders, applications stored in your office computer from anywhere at anytime. Your employees can control office computers from home or at trip remotely.
When you are not around your colleagues or clients and need to help them solve computer problems, remote access software allows you to access and control their computers and then directly provide them with technical support instead of verbal explanation.
With more people working from home than ever before, having the right remote desktop access software has become very important for conducting business. Remote access software breaks the time and space limitation of working, which improves work efficiency greatly. While there are different kinds of remote access software on the market, you could compare their pros and cons and decide which one is better suited to your requirements.
A free remote access software for business
Existing remote access software are of all kinds, some of which are charged and some of which are free. Here, a free remote access software, called AnyViewer, is briefly introduced. If you are looking for a powerful and easy to operate remote access software for your business, it is a nice choice!
It enables you to remote into your work PC and establish remote desktop connection over the internet whenever you are at home or on a trip.
It supports you to control one or multiple PCs at the same time from the client computer, makinit's easy to offer technical support to your customers.
It is secured by Elliptic Curve Cryptography (ECC) encryption, protected your data from leakage during remote connection.
It provides you with flexible connection mode: security code and remote control request. To provide instant remote support you can ask your send a remote control request and require your customers to accept the request. To establish unattended access to your work computer, you can use its security code connection mode.
What's more, it is a totally free and fast remote access software which supports various Windows versions, including Windows 10/8.1/8/7 and Windows Server 2019/2016/2012 R2.
How to use the remote access software for business?
In this part, detailed steps on how to access remote PC via the free remote software for business, AnyViewer are given.
Firstly, makes sure that host computer and client computer have equipped with AnyViewer. You can click the following button to download the tool:
Step 1. Invite your client to download, install and run AnyViewer on the PC that you need to control remotely.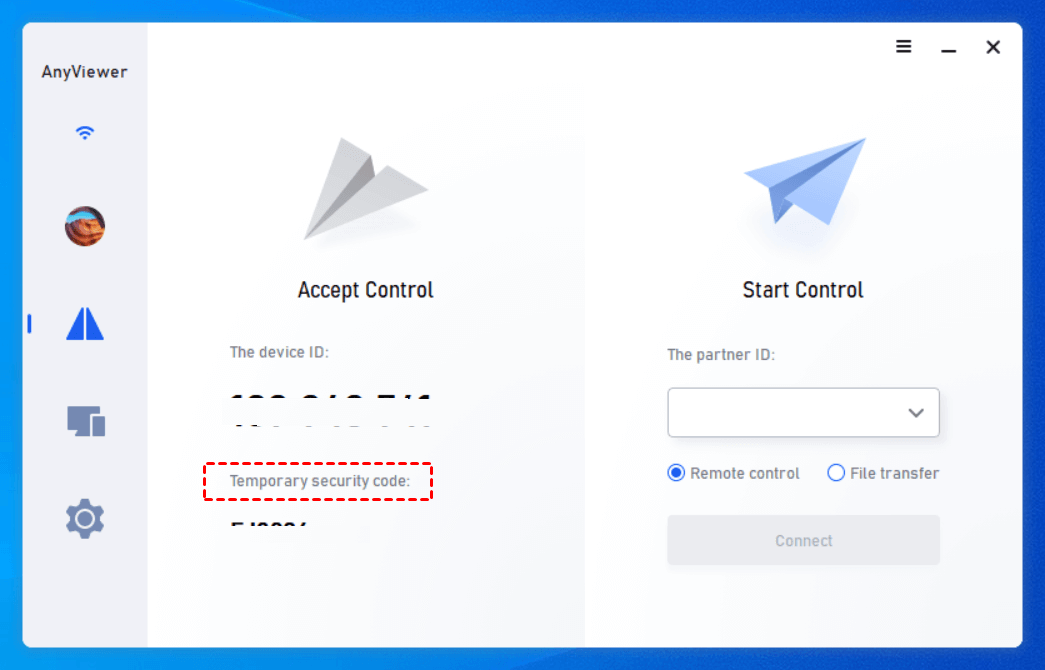 Step 2. Ask you customer's to click on Setting and then Recipient. Tick all the three options. Then ask your client to set his own security code in the box.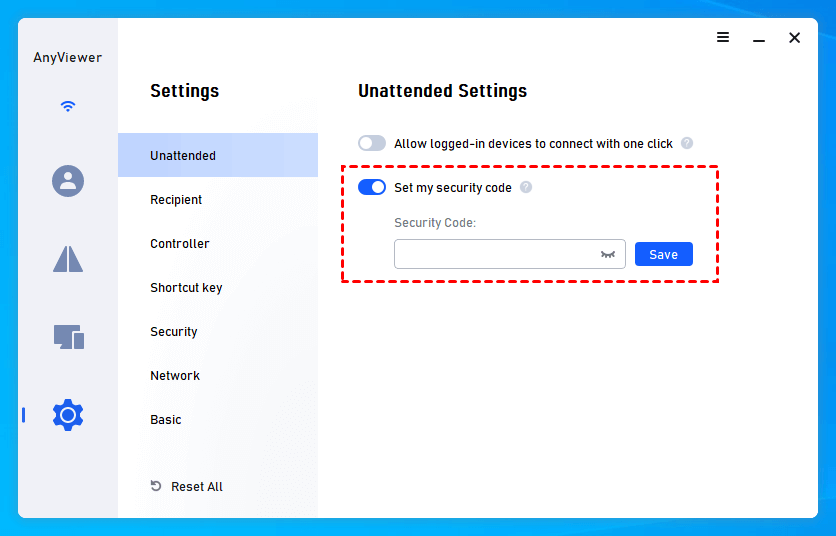 Step 3. To successfully connect to your work computer, you need to know the device ID and security code of this software. Then you can enter your device ID and input the security code.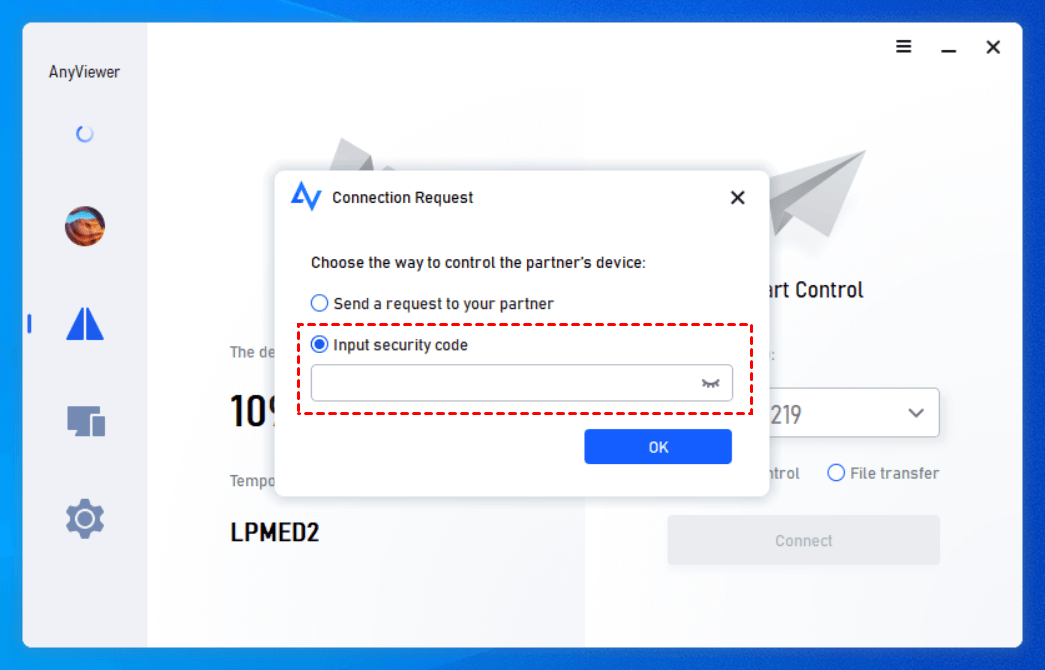 Or you can choose "Send a control request to your partner" and your partner should accept the request.