How to change screen resolution in Chrome Remote Desktop?
I'm remoting from a Linux machine to a Win 10 machine, but the screen resolution is very low. It won't even allow me to go into the screen setting to change it. How can I change the Google Remote Desktop resolution?"
- Question from Reddit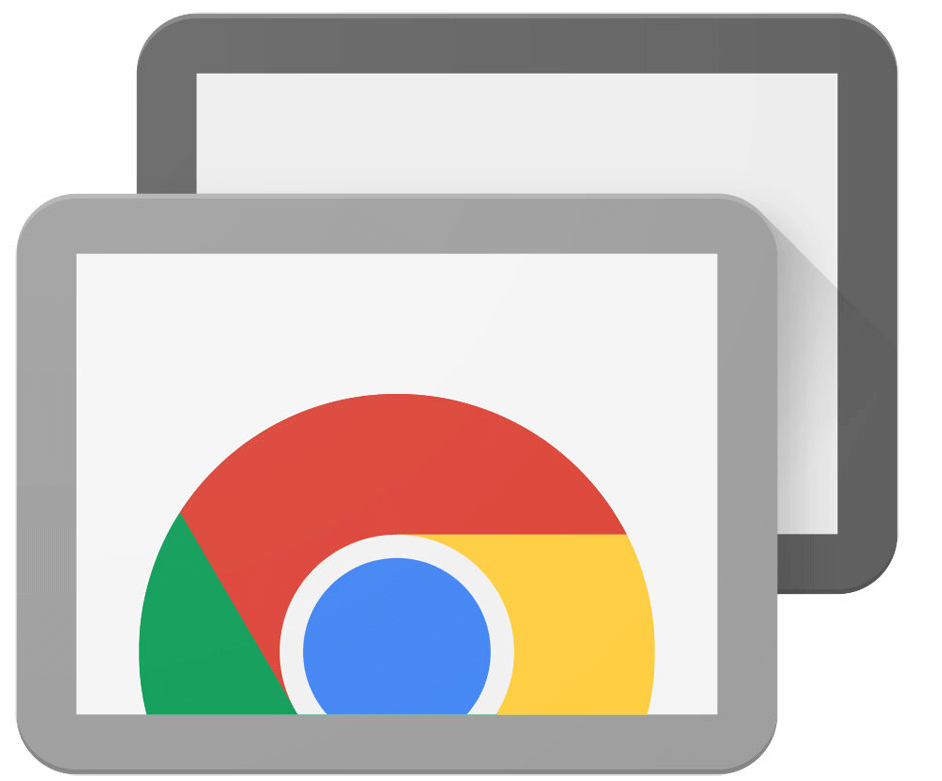 How to change Chrome Remote Desktop resolution
We'll introduce the detailed steps to changing Chrome Remote Desktop resolution. Follow the steps below.
Step 1. On the host PC, open the Chrome Remote Desktop download page. Click on "Remote Access" and then click the blue download button.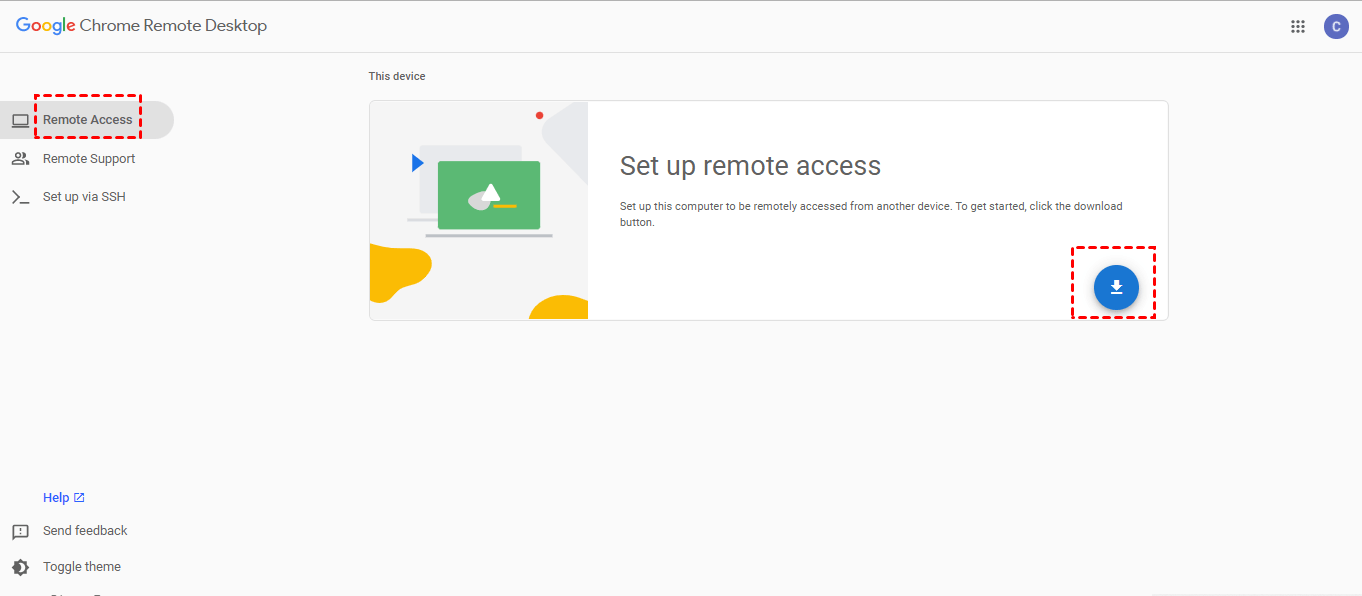 Step 2. Then the window will jump to the chrome web store, click "Add to Chrome".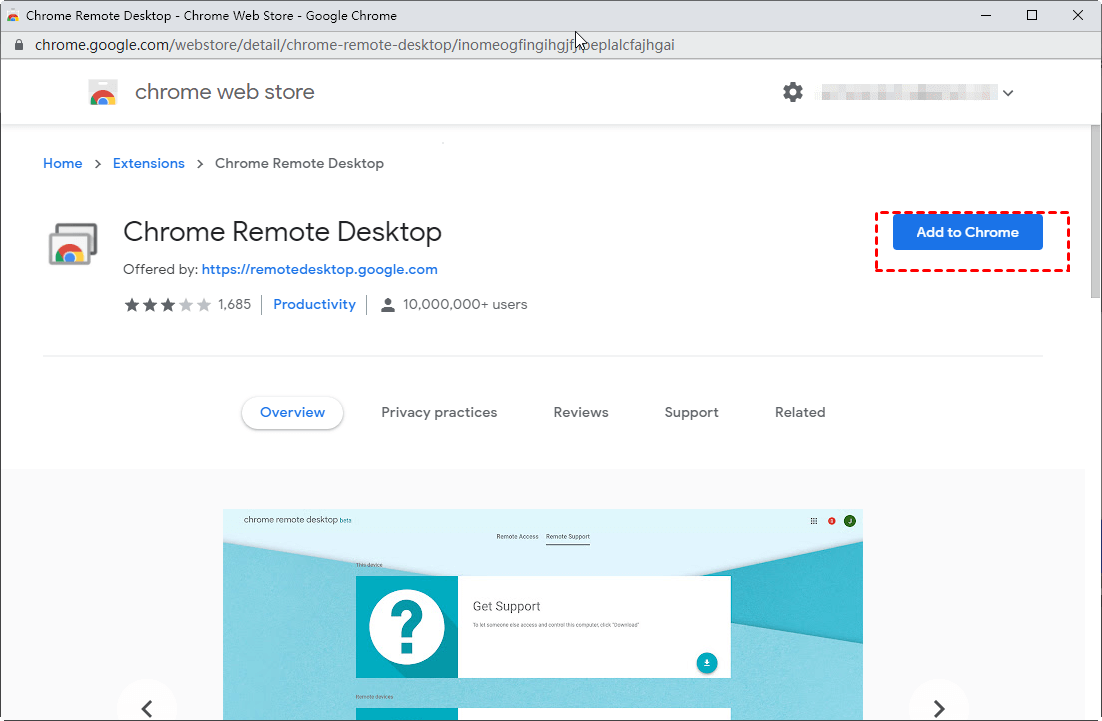 Step 3. Click on "Accept & Install" to install it.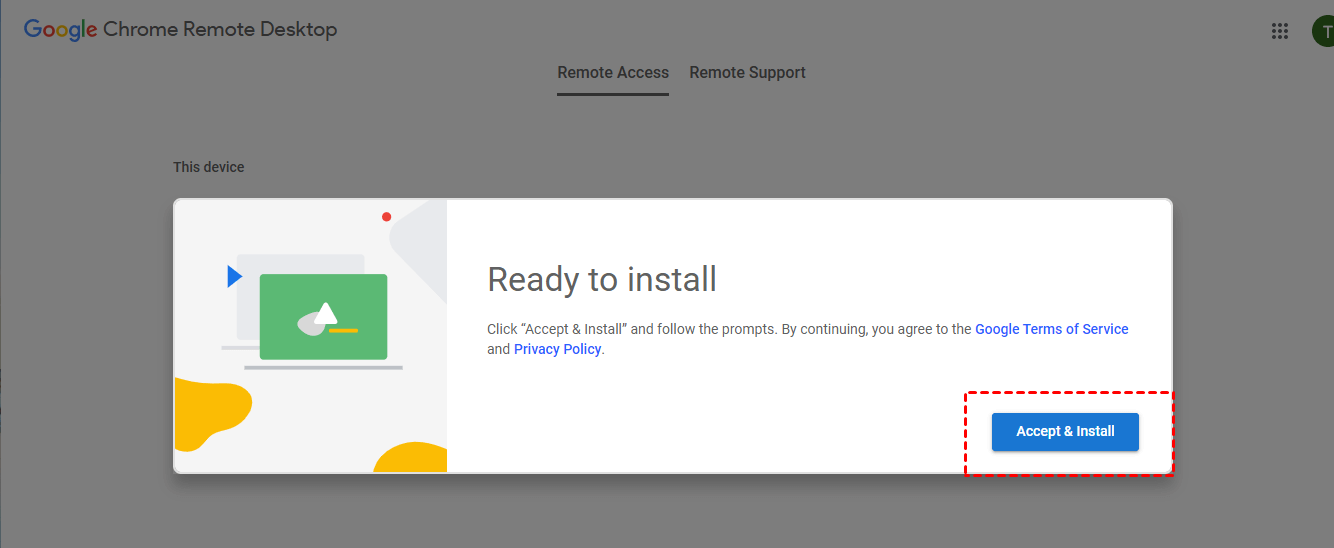 Step 5. Enter a name and then click "Next".

Step 6. Choose a PIN with at least 6 numbers, and then enter it twice to start the program.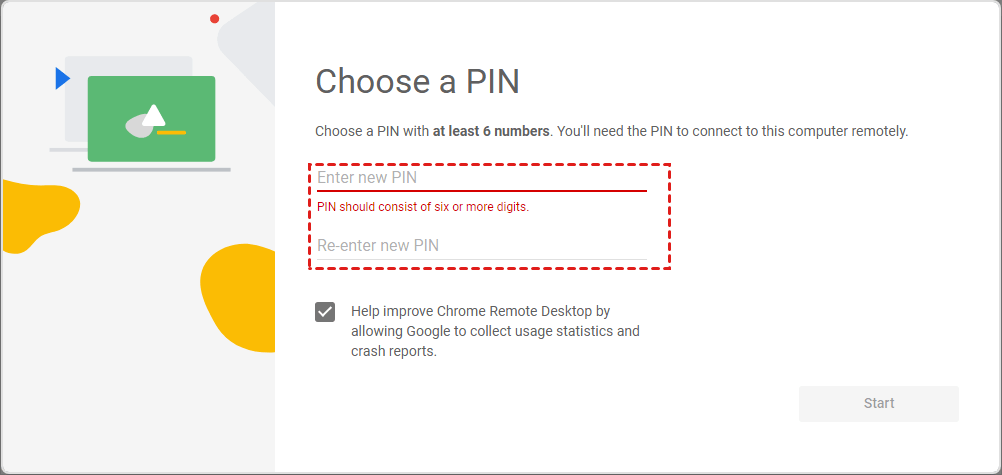 Step 7. On the local PC, open the Chrome browser and navigate here. Then log in to the same Google account. Once logged in, you can see the available computers.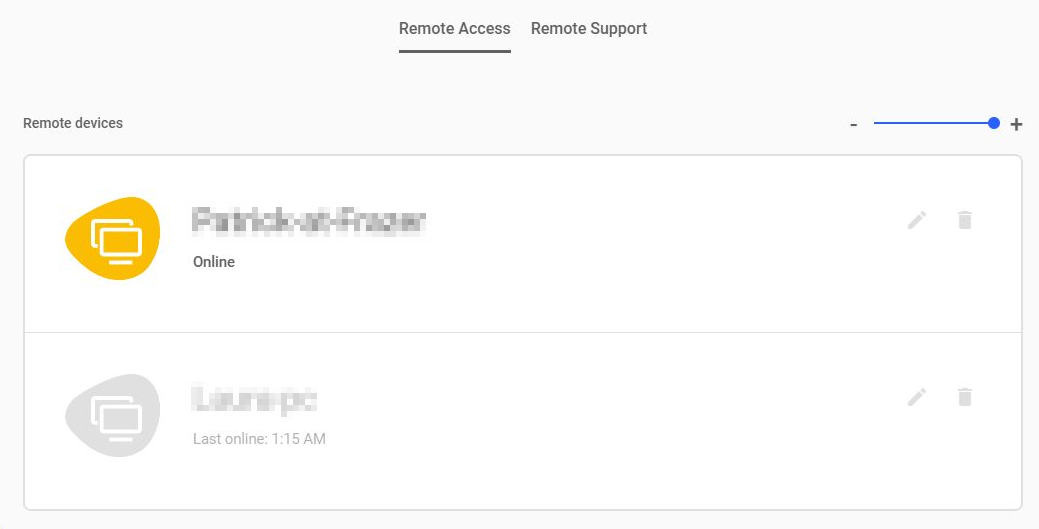 Step 8. Click on the computer set up previously, and enter its PIN. Then you could start your remote control.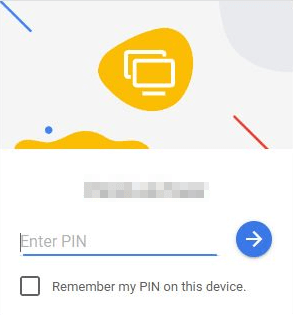 Step 9. Now the connection is been established successfully. Click the small arrow on the middle right of the screen to display more functions.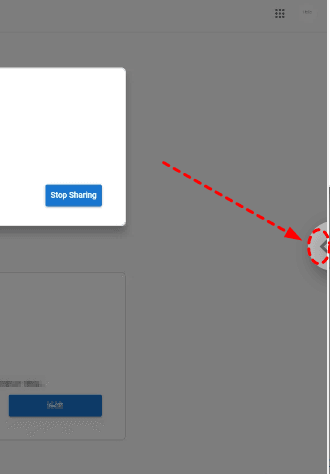 Step 10. In the Session options section, you can change the Chrome Remote Desktop resolution settings here. Make sure "Scale to fit" is unchecked. You can also check "Resize to fit" to make it fit your screen.
Bonus tip: How to change resolutions easier during a remote session
If you want an easier way to change resolution during a remote session, choose a Chrome Remote Desktop alternative, for example, AnyViewer. AnyViewer is a free remote desktop software. It has the following advantages over Chrome Remote Desktop:
✍Instant chat. AnyViewer allows the local user to communicate with the remote user through an instant chat box, while users are not allowed to chat using Chrome Remote Desktop.
✍Multiple remote sessions. AnyViewer enables users to initiate multiple remote sessions simultaneously, while multiple sessions are not permitted with Chrome Remote Desktop.
Besides, AnyViewer also has many other fantastic features to make remote work or remote support easier:
✔ Widely compatible with Windows Server and Windows OS.
✔ Mobile devices supported, iOS & Android.
✔ Unattended remote access supported.
✔ Multiple monitors supported.
✔ File transfer support.
✔ Shortcuts for accessing Task Manager and CMD are supported.
Step 1. On both computers, download, install, and launch AnyViewer. Go to Log in on the Controller computer, and then click Sign up (if you have already signed up on its official website, you can log in directly).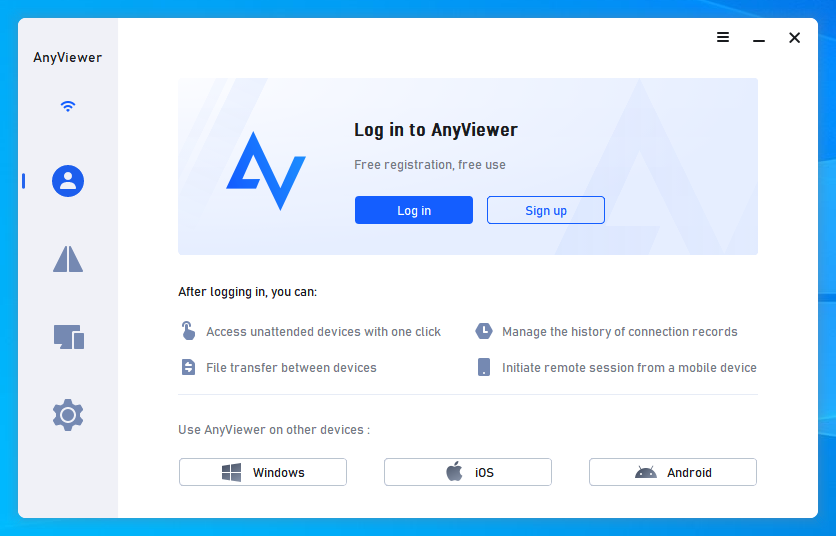 Step 2. Fill out the signup form.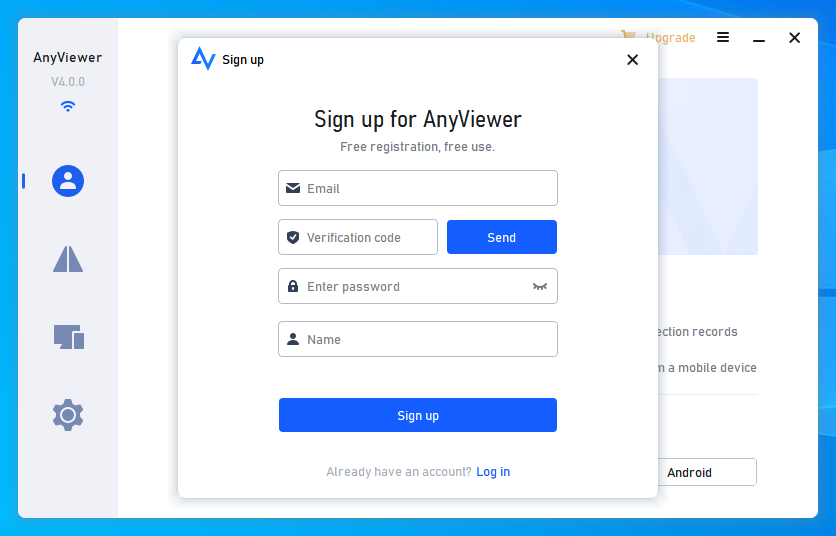 Step 3. You should now see that you have successfully logged into AnyViewer. Your device will be assigned to the account to which you have logged in automatically.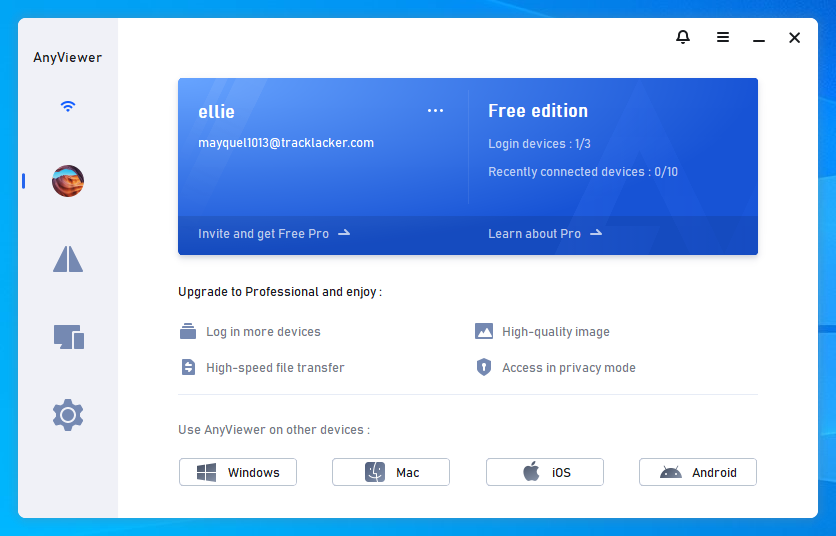 Step 4. Sign in with the same AnyViewer account on both computers, then click the One-click control for unattended remote access.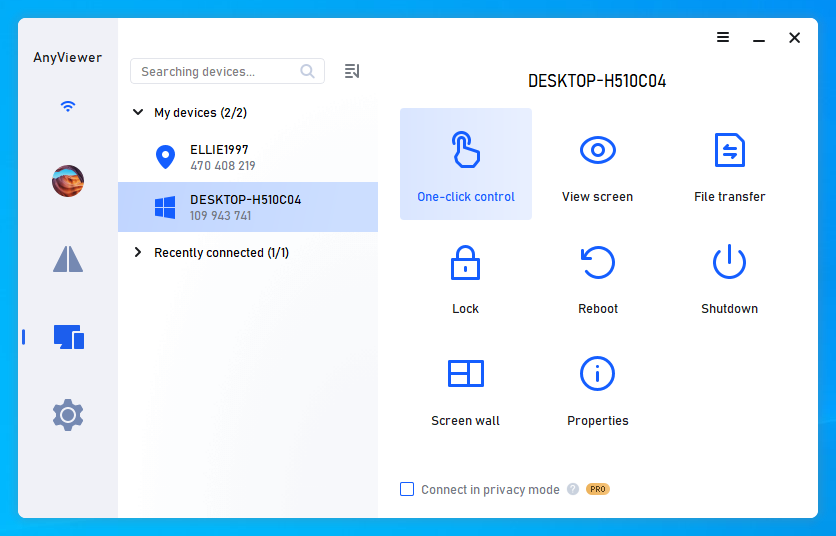 Step 5. During the remote session, you are able to change the resolution by clicking Screen. If you don't know the appropriate screen resolution, you can also click Adaptive to adapt automatically.

Step 6. You can also click Mode to change the image qualities.
Notes:✎...

It is recommended to upgrade your account to a Professional or Enterprise plan. What can a professional or enterprise plan brings to you:

More devices will be allowed to assign to the same account for unattended access.
More connection channels for more devices to be able to start remote connection at the same time.
One device can connect to more devices simultaneously.
Black the remote PC screen and disable the remote keyboard & mouse click to protect privacy.
Transfer 1TB files at 10 MB/s.
The bottom line
This post primarily introduces how to change Chrome Remote Desktop resolution. You can follow the steps to change the resolution in the toolbar during the remote session. But according to some users, the Chrome Remote Desktop screen sometimes is blurry, and they can barely make out what anything says on the remote computers. That isn't very pleasant. Therefore, we recommend you a free Chrome Remote Desktop alternative. If you're facing troublesome Chrome Remote Desktop problems, try AnyViewer now.