Help! My Chrome Remote Desktop no mouse cursor
Whenever I try to access a PC by using Chrome Remote Desktop in full-screen mode, the cursor vanishes. I can't see what I'm doing and where I'm clicking. Please help me out. Thanks in advance.;
- Question from Google Support
Chrome Remote Desktop attracted a large number of fans for its free charge. However, the users may encounter a series of problems, such as the aforementioned issue "the Chrome Remote Desktop no mouse cursor", "Remote Desktop always shows last online" and so on. There's no denying that the issues may hurt the user's feelings.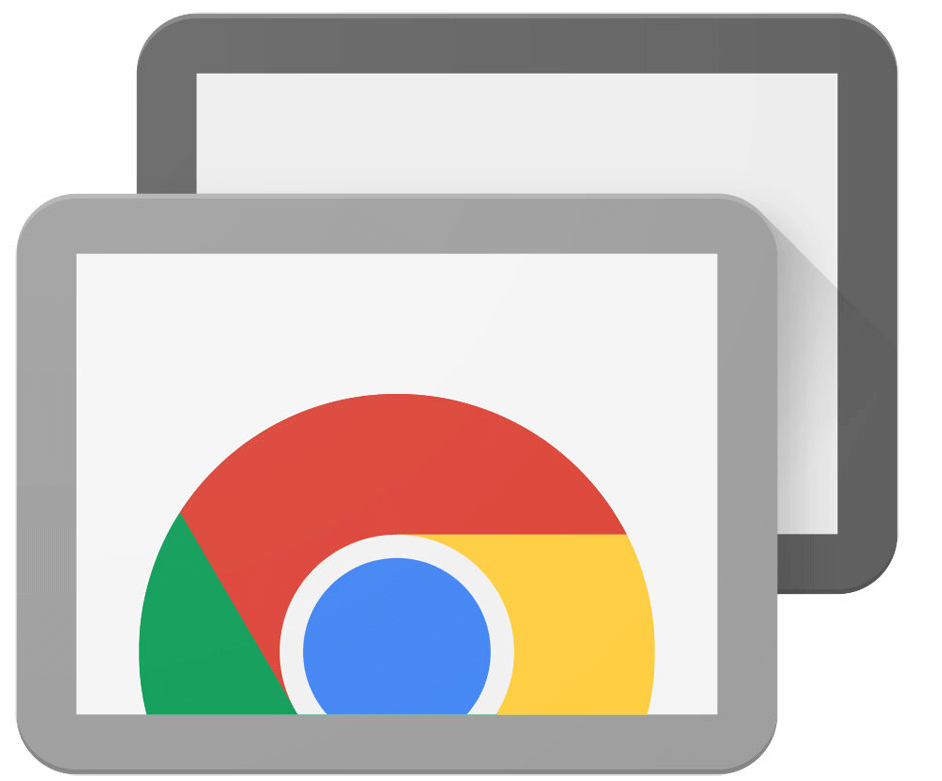 How do I make my cursor appear in Chrome Remote Desktop?
What can we do to fix the "Google Remote Desktop no mouse pointer"? Here we sort out 4 methods for you. Hope you can work the issue out by taking the measures.
Method 1. Disable Hardware acceleration
Generally, the issue is mainly because of the automatic hardware acceleration options in Chrome. Hardware acceleration can accelerate performance, offer better speeds, and experience faster browsing capabilities. However, it does have some side effects, like the disappearance of the mouse pointer. The issue usually happens in touch mode, so it's better to use Chrome Remote Desktop with a mouse and a keyboard.
Step 1. Open the Chrome browser. Click on the menu icon (three vertical dots) present on the top right corner and then click on "Settings"
Step 2. Select "Advanced" and then scroll down to the "System" section. "Use hardware acceleration when available" is shown on your page and then turn off it.
Step 3. There will be a "Relaunch" option next to it. Click on it and it will restart your browser. After that, Chrome Remote Desktop no mouse cursor would be fixed.
☞ Note:If it fails, try the next solution.
Method 2. Change Mouse Settings options
On the other hand, the mistake of your mouse settings cannot be ignored. Although the settings are the default most of the time, it will get wrong when we change one of the settings accidentally. Therefore, it's also necessary to check if the mouse settings are right.
Step 1. Press the Windows + I keyboard shortcut simultaneously to open the Settings app, and then click "Ease of Access".
Step 2. Select "Mouse" on the left side. Under the Mouse keys section, click "Turn on Mouse Keys to use the numeric keypad to move the mouse pointer" option to "On".
Step 3. You can now easily control the mouse cursor with the numeric keypad.
Step 4. This will force Windows to believe that a mouse is always connected.
Method 3. Plug a mouse into the host computer USB port
It's not hard to understand this reason. Chrome Remote Desktop may get wrong if the host computer doesn't plug in a mouse. And according to the feedback of many users, if you have been running the machine without a mouse, it's suggested that plugging a mouse physically into the host computer (the one you are connecting to) USB port is useful.
Method 4. Enable Touch UI Layout
According to many users, the issue "Chrome Remote Desktop no mouse cursor" has been fixed after they enabled Touch UI Layout. So we can try this method to work it out.
Step 1. Open Google Chrome.
Step 2. Copy chrome://flags/ and paste it on the address bar.
Step 3. Type touch in search flags.
Step 4. Under Touch UI Layout and Touch, change the Default option to Enabled.
Step 5. Relaunch Google Chrome for the changes to take effect.
A free alternative to Chrome Remote Desktop—AnyViewer
If none of the above solutions can address your problem, or you are getting tired of trying the solutions one by one, then you might as well try a free & secure remote control software, AnyViewer, to replace Chrome Remote Desktop.
With it, you can realize a remote connection with one click if 2 devices have logged into the same AnyViewer account. The easy operation, fast speed, and low latency will give you a better user experience. What's more, it offers Chat function. Thus you can communicate with the one on the other end easily during a remote session. Now see how to use it to access a remote computer from a local Windows PC or mobile device.
On the host device:
The device can run any version of Windows 11/10/8.1/8/7 or Windows Server 2022/2019/2016/2012 R2.
Step 1. Click the button to download AnyViewer for Windows, install, and run it.
Step 2. Go to "Log in"Sign up", and create an AnyViewer account. Once logged in, the PC will be assignedto the account automatically and is displayed on the "My devices" list.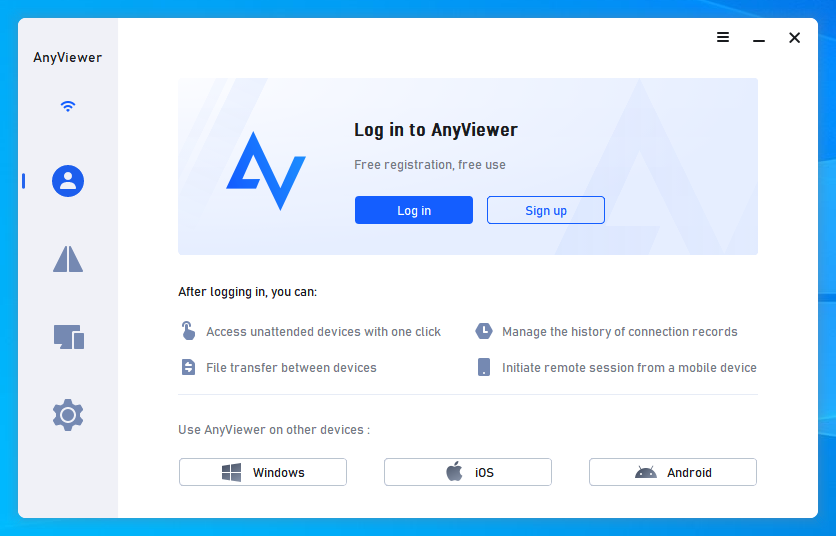 On the client device:
The device can run any version of Windows 11/10/8.1/8/7, Windows Server 2022/2019/2016/2012 R2, iOS 10.0 & later versions, or Android 6.0 and later versions.
Step 1. Free download the corresponding AnyViewer version on your local device, install, and fire up AnyViewer.
Step 2. Go to "Device" > "My devices", locate the remote computer, click it, and click "One-click control".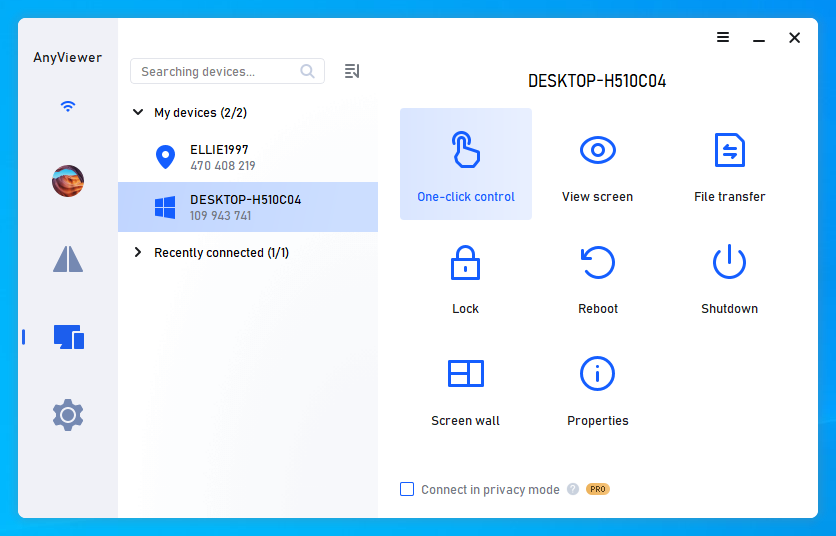 Immediately, you can see the desktop of the remote computer and use it as if you were sitting in front of it. If you are controlling your PC from a mobile device, you can choose Touch Mode or Mouse Mode.
✍ Notes:
✔ To connect in privacy mode ( the screen of the remote PC will be blackened and the keyboard & mouse will be disabled in the remote session.), you need to upgrade to an advanced plan. After that, you can enjoy more rights, including assigning more devices for one-click unattended remote access, controlling more computers from one computer at the same time, high-quality image, and so on.
✔ Apart from unattended remote access, AnyViewer supports one-time attended remote access. You can send a remote control request and wait for control approval if you need to help your friend without signing into the AnyViewer account.
Conclusion
It's totally understandable that the problem Chrome Remote Desktop no mouse cursor makes you feel frustrated. Therefore, you can try the 4 methods mentioned above to help you fix the issue. If they can't work for you, you can also use the alternative to Chrome Remote Desktop— AnyViewer, a free& reliable software whose stability and effectiveness can bring a better experience.