The issue: Chrome Remote Desktop extension is not installed
On one of my computers, I can't install Chrome Remote Desktop. The installer simply lights up a dialog window, and Chrome simply sits there, showing that it is awaiting the program to install."
- Question from Windows Forum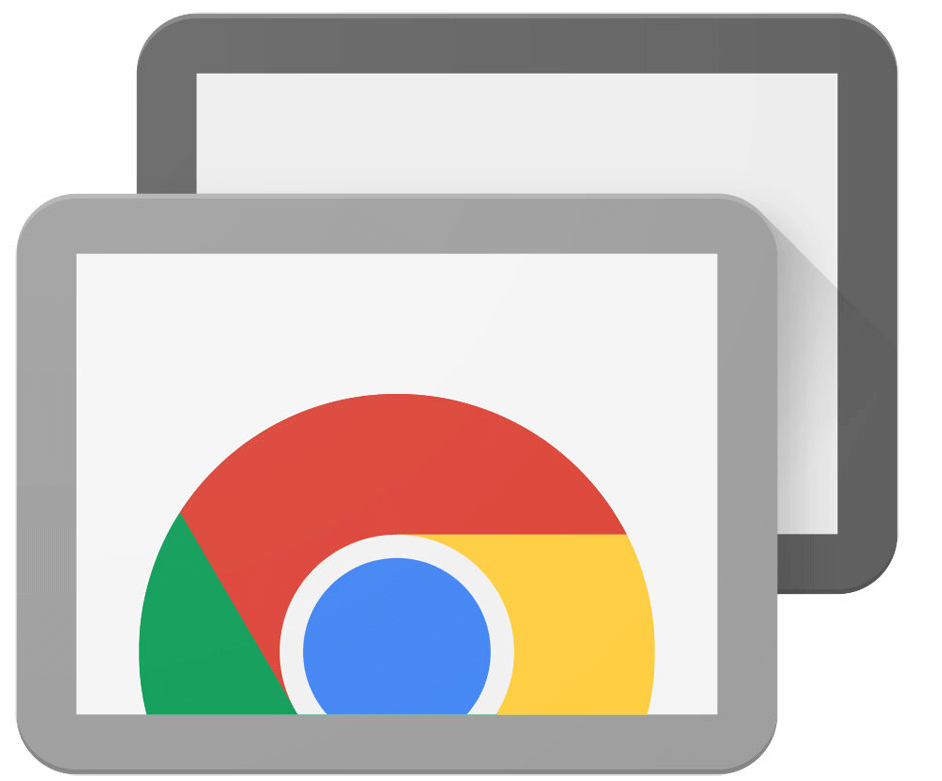 How to fix Chrome Remote Desktop extension is not installed
Many users choose Chrome Remote Desktop to get remote access to another computer. But some of them encountered the problem "Chrome Remote Desktop extension is not installed." How to fix it? Don't worry; we will offer you the solutions in this part. Or you can skip this part and use another safe and free remote desktop app.
Way 1. Uninstall and Reinstall Google Chrome
If you can't install Chrome Remote Desktop, perhaps your browser installation is corrupted. You can try to uninstall and reinstall Google Chrome to fix this problem.
This method will erase all your browsing data; we advise having a backup of your Chrome settings and data before operations.
Step 1. Open Control Panel, and click Uninstall a program under Programs.
Step 2. Scroll down to right-click Google Chrome and select Uninstall.
Step 3. If there is a pop-up window, tick Also delete your browsing data and click Uninstall.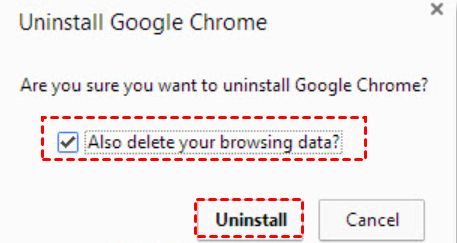 Step 4. You need first to enable File Explorer to display hidden files in order to erase the Chrome data fully. Launch File Explorer on your computer, click View tab and tick Hidden items.
Step 5. Locate the following folders and delete the remaining Chrome files.
C:\Users\\AppData\Local\Google\Chrome
C:\Program Files\Google\Chrome
Step 6. Use another browser to visit the Google Chrome website and click Download Chrome > Accept and Install.
Step 7. Run ChromeSetup.exe and wait while Chrome installs.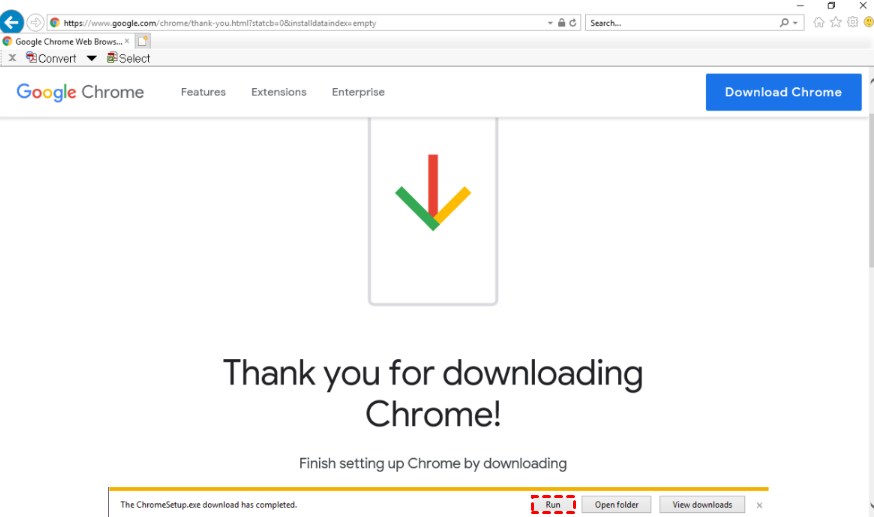 Now you can launch Chrome on your computer and install the Chrome Remote Desktop extension.
Way 2. Edit properties of security
If the problem "Chrome Remote Desktop extension is not installed" still does not work out, you can try to edit the file security on your computer.
Step 1. Locate c:\users\"username"\AppData\Local\, then right click temp > properties.
Step 2. On the Security section, click edit > add and enter the username you are using.
Bonus tip: Solutions to Chrome Remote Desktop not working
If you successfully installed the program but find Chrome Remote Desktop not working, we also provide you with appropriate solutions to fix this problem.
Way 1. Check network connection
A stable network connection could be the critical factor in setting up CRD unattended access. Thus, the first thing you need to do is to check the network connection of both computers.
Step 1. Press Win + R to evoke the Run dialog box and enter "ping 8.8.8.8 -t".
Step 2. Then, you can get the result of ping. If the difference of numbers after the time is small, the network connection is well, and if the number changes sharply, the network isn't stable.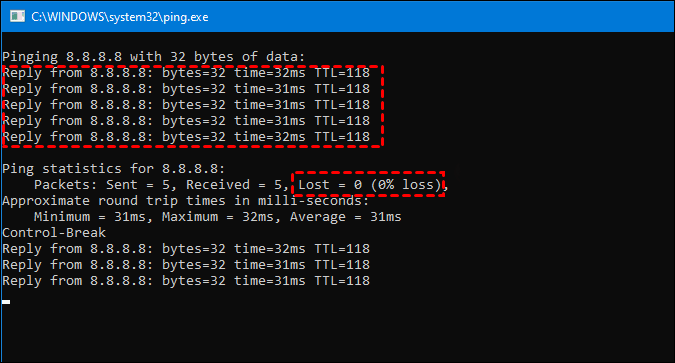 Way 2. Disable PIN feature from Registry Editor or GPO
Based on many users' feedback, you can fix Chrome Remote Desktop not working after you disable the PIN feature in it.
Step 1. Press Win + R, type in "regedit" and click OK.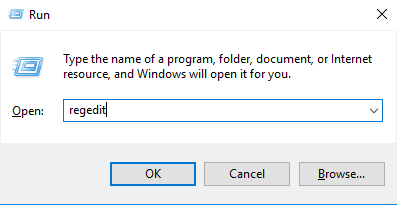 Step 2. Go to HKEY_LOCAL_MACHINE > SOFTWARE > Policies, and then right-click Policies > New > Key, name this key Chrome.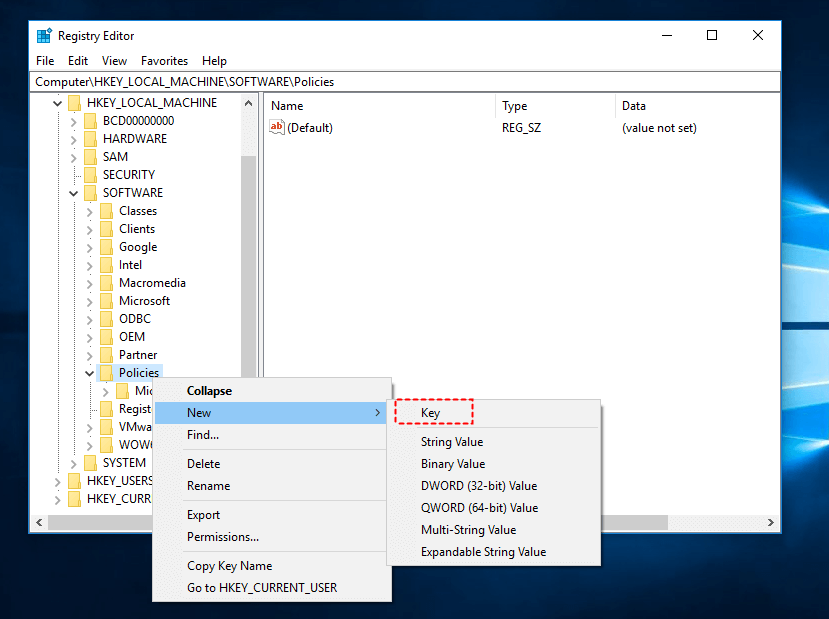 Step 3. Right-click Chrome and go to New > DWORD (32-bit) Value, and name it as RemoteAccessHostAllowClientPairing.
Step 4. Double-click RemoteAccessHostAllowClientPairing and change its value to 1.
Way 3. Use stable & fast Chrome Remote Desktop alternative
If you are tired of fixing CRD errors, you can seek a stable Chrome Remote Desktop alternative. We recommend you use the free remote desktop software, AnyViewer, for the following benefits:
User-friendly. It has easy operations which are friendly for a green hand. Besides, It offers text chat and shortcuts to essential operations during a remote connection.
Secure. It is secured by Elliptic Curve Cryptography (ECC) encryption, protecting your data during the whole connection.
Multi-function. In addition to establishing remote connections, you can also use AnyViewer to share screen and transfer files directly with one click. Besides, multiple remote sessions are also available in AnyViewer.
Mobile supported. It also supports mobile devices; you can remotely access Windows PC from iPhone/iPad or Android devices.
Step 1. On the host computer, go to Log in on the left pane, and click Sign up to register a new account (you can log in directly if you have already signed up).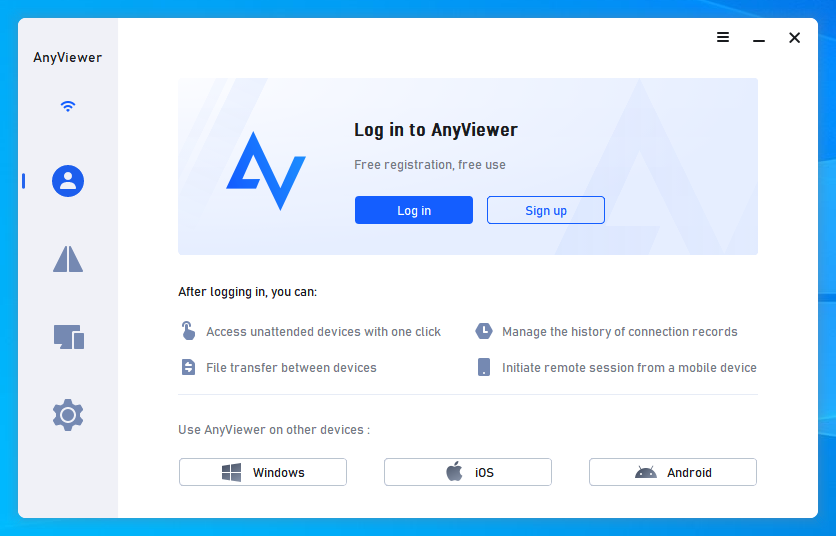 Step 2. Fill in the sign-up information and click Sign up.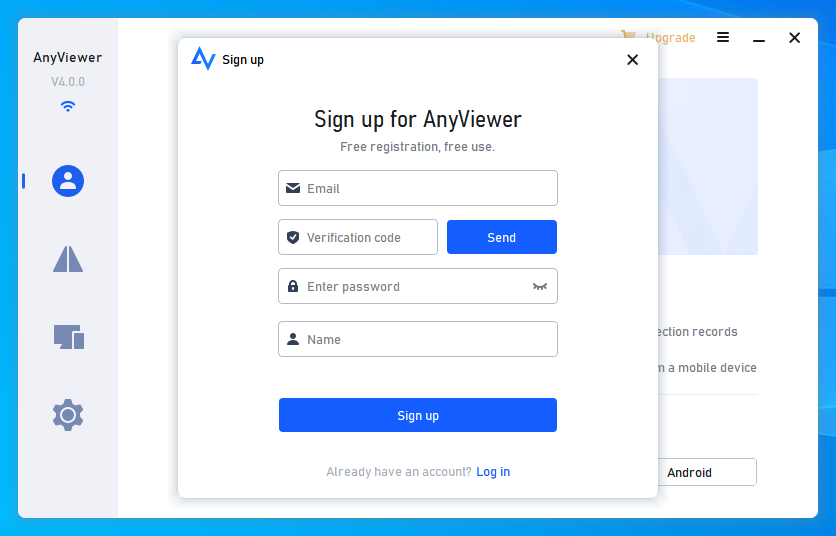 Step 3. When you successfully log in to AnyViewer, your devices will automatically be assigned to the same account you've logged in to.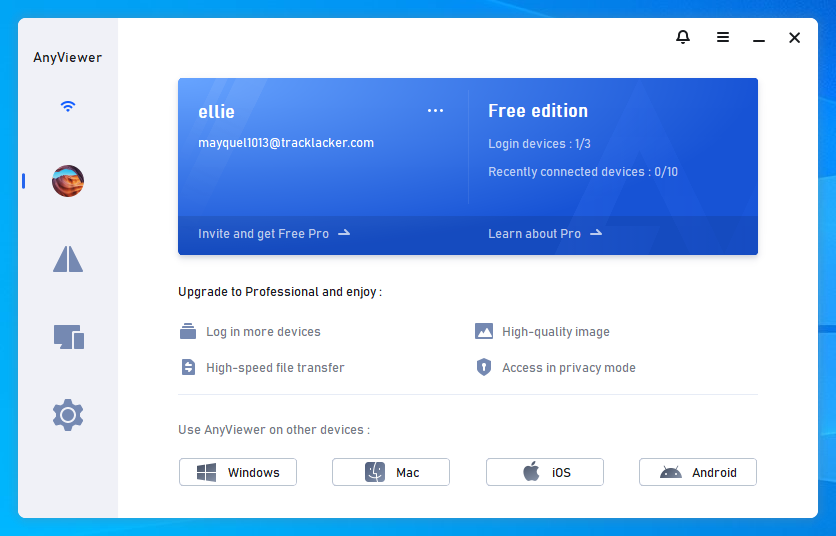 Step 4. Log in to the same account on the two devices, and click One-click control to achieve unattended remote access.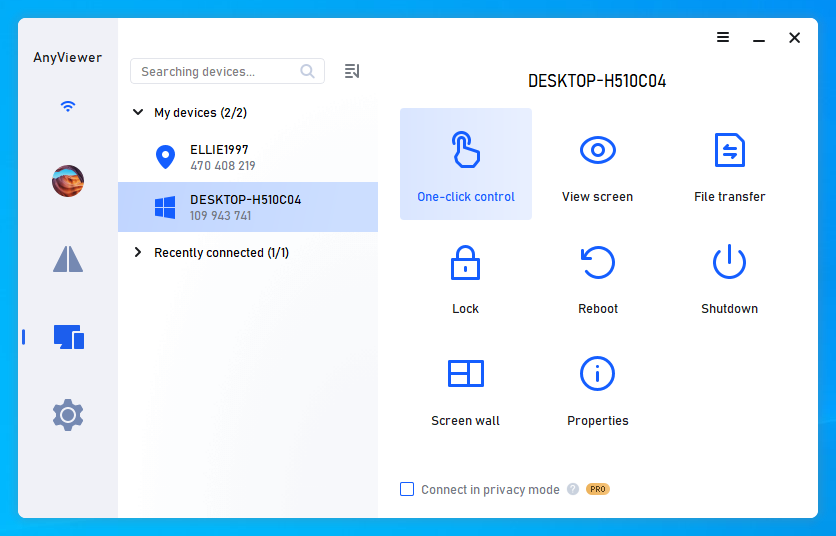 Now you can manage your device remotely like you were sitting in front of it. Besides, there are several functionalities you can choose from the upper toolbar, for example, resize resolution, transfer files, open Task Manager, etc.

✍ Tips: You can also upgrade to a Professional or Enterprise plan then the following rights will thereafter be yours:
► Assign more devices to achieve remote connections.
► Enjoy more concurrent connections. Only 2 channels are allowed for free and professional use. Therefore, we recommend you upgrade to the enterprise version to enjoy 10 concurrent connections.
► Connect to other devices in privacy mode to protect your data and privacy during the connection.
► Transfer unlimited files at once at a higher speed up to 10 MB/s.
Wrapping up
This post introduces how to fix the error "Chrome Remote Desktop extension is not installed." You can try to reinstall Google Chrome, but the browser data will be erased at once. If you wanna keep them, adopt the second method. Or if you don't want to change any complicated settings, we advise using the stable & fast remote access software AnyViewer.