"Allow this device to wake the computer" greyed out - How do I enable it?
Hello. When I go to Device Manager and look at the various keyboards, mice, HID devices, or USB devices, the option under Power Management to Allow this device to wake the computer is greyed out. Any ideas?"
- Question from Microsoft Community
One of the factors causing Wake-on-Lan not working is that "Allow this device to wake the computer" is not enabled. But what to do if you find this option greyed out and you're not able to enable it? Don't worry. Let's fix it.
How to "Allow this device to wake the computer" greyed out on Windows 10/11
Here we listed 3 solutions to help you fix the "Allow this device to wake the computer" greyed out on Windows 10/11.
Solution 1. Add the registry value
Step 1. Open the registry editor by pressing Windows key + R and entering "regedit".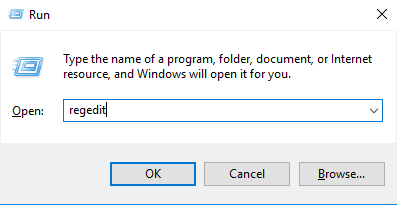 Step 2. Browse to: Computer > HKEY_LOCAL_MACHINE > SYSTEM > CurrentControlSet > Services > BTHPORT > Parameters.
Step 3. Right-click the blank space, choose New > DWORD (32-bit) Value, and add "SystemRemoteWakeSupported" with a DWORD of 1 then restart.
Solution 2. Run Hardware and Device troubleshooter
Windows 10 has a built-in troubleshooter to check and fix issues with hardware and devices. You can run this troubleshooter to check if the issue is with your USB Port.
Step 1. Open Control Panel. Change the view by option on the top right to Large icons. Click on Troubleshooting.
Step 2. Click on Hardware and Sound.
Step 3. Click Hardware and Devices. Another window will appear and click Next to start the process.
Solution 3. Check the Bluetooth Settings
Step 1. On the computer, navigate to Settings and then Devices.
Step 2. Make sure Bluetooth is turned on and then choose More Bluetooth options on the right side.
Step 3. To make your computer discoverable to Bluetooth-enabled devices, check the Allow Bluetooth devices to find this PC box and then click OK to save the configuration.
Note: To be alerted when a Bluetooth-enabled device attempts to connect to your computer, check the Alert me when a new Bluetooth device wants to connect box.
Bonus tip: How to remotely control a waking computer
Once you have completed the remote startup and wish to remotely control the waking computer, we highly recommend you use the free remote desktop software AnyViewer.
✍ Advantages
▪ Quick installation.
▪ Fast connection speed.
▪ One-click for unattended remote access.
▪ Text chat available in the remote session.
▪ File transfer support.
▪ Shortcuts of essential apps like Task Manager.
▪ Support controlling multiple computers at the same time.
▪ Mobile support is for both iOS and Android devices.
Now, download the AnyDesk alternative, free remote access software - AnyViewr, and walk through how it works.
Step 1. Install and launch AnyViewer on both computers. Go to Log in, and then click Sign up. (If you already have signed up on its official website, you can log in directly.)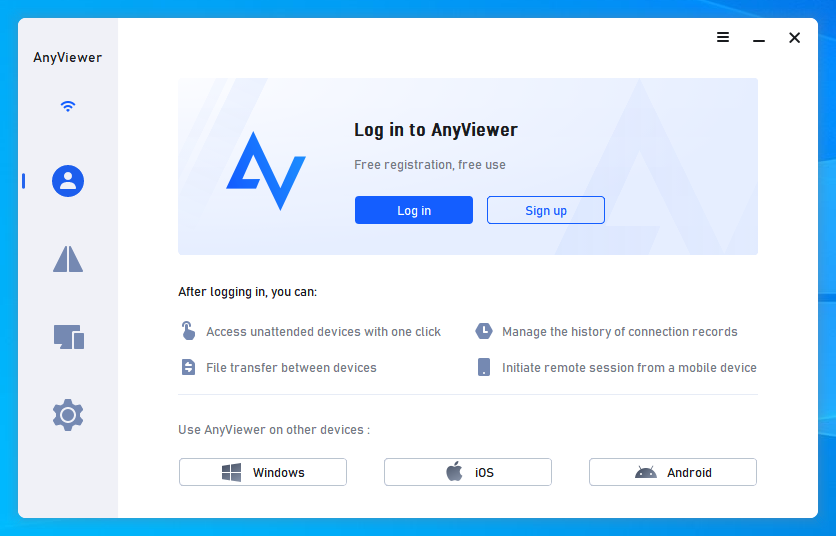 Step 2. Fill in the signup information and click Sign up to create an AnyViewer account.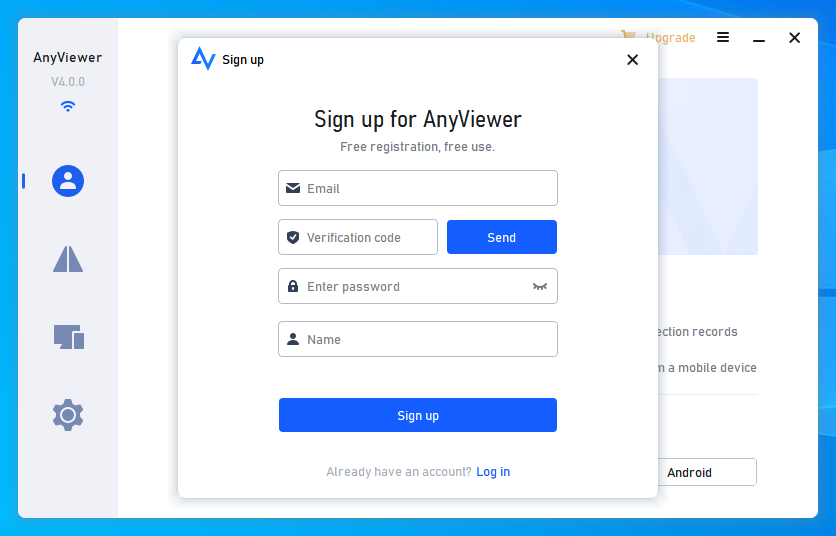 Step 3. Then you can see you successfully logged in to AnyViewer. Your device will automatically be assigned to the account you've logged in to.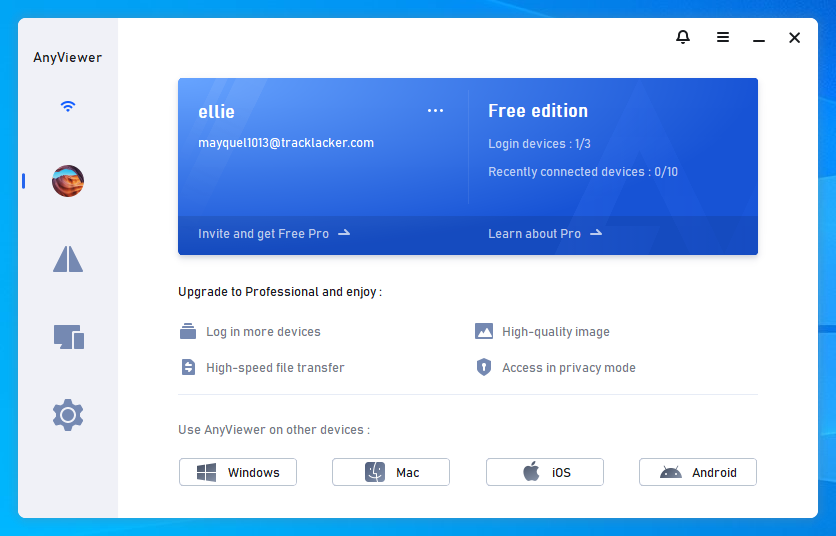 Step 4. Log in to the same AnyViewer account on the two computers. Then you can achieve a one-click connection by clicking One-click control after going to Device and clicking the computer that you want to access.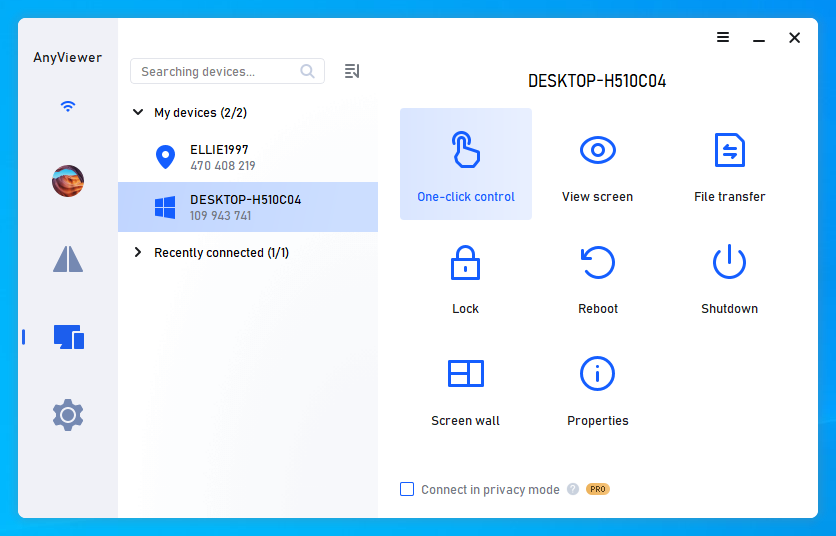 Note: You are suggested to enable Start AnyViewer with Windows and Prevent this device from automatically sleeping, which is convenient for you to access an unattended remote computer at any time.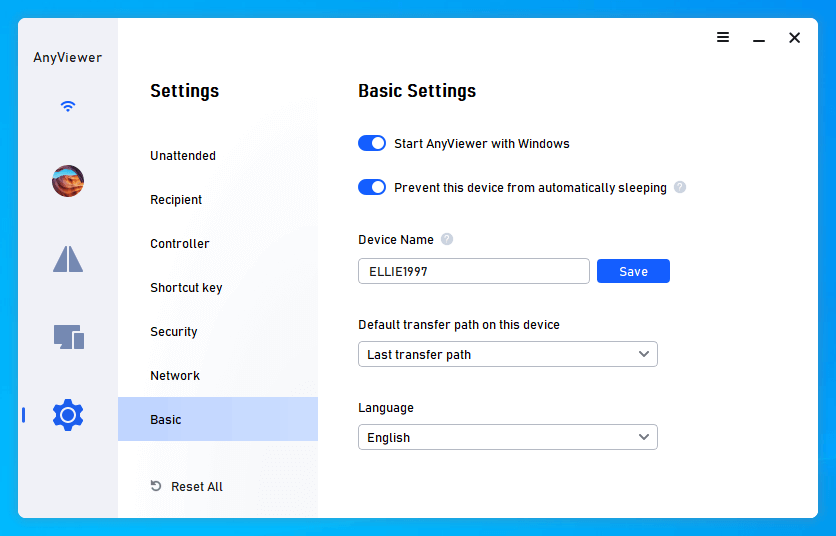 Closing words
This post primarily introduces 3 solutions to fix "Allow this device to wake the computer" greyed out on Windows 11/10. If you're facing a problem right now, try the three solutions. Besides, after the remote startup, you can use AnyViewer to access the remote computer. With it, you can easily control the remote computer, see the screen of the remote computer, or transfer files from or to the computer.