LogMeIn is one of the most popular remote access software on the market. With the help of LogMeIn, you can efficiently access the work of another client remotely. Since LogMeIn doesn't have a free version, you'll have to order his paid version if you want to use it. So many users seek guidance on how to cancel LogMeIn subscription. Don't worry, you will know how to cancel LogMeIn membership in this post, taking LogMeIn Pro as an example.
LogMeIn Pro is currently unable to cancel subscriptions online. You can cancel your LogMeIn membership or Pro account by contacting the support team directly and getting their toll-free number depending on your country.
Step 1. Go to the official LogMeIn website and find the "Support Contact Us" page.
Step 2. Click "Continue" after entering your name and email address.
Step 3. Select "Support" as the "Reason to contact their team" from the drop-down menu.
Step 4. You can enter the details of the problem you are facing. After that, click on the "Get Number" button and you will be directed to the page where you have to select your country from the drop-down menu to get a number.
Step 5. Call the number displayed on the screen to get help from the LogMeIn team.
After you have solved how to abolishLogMeInsubscription, are you looking for free remote control software? It is highly recommended that you use AnyViewer, which is a comprehensive, free remote control software. Windows, iOS, and Android are all supported. It allows you to access remote desktop from any device and anywhere for remote control and work from home without any restrictions.
Not only that, but it also has other features such as file transfer, screen sharing, remote sound, multi-session features, and more. And none of these features need to be purchased, AnyViewer Free Edition has all these great features.
Hurry up and download it to use:
Step 1. After installing and launching AnyViewer, select "Sign in" to create a new account.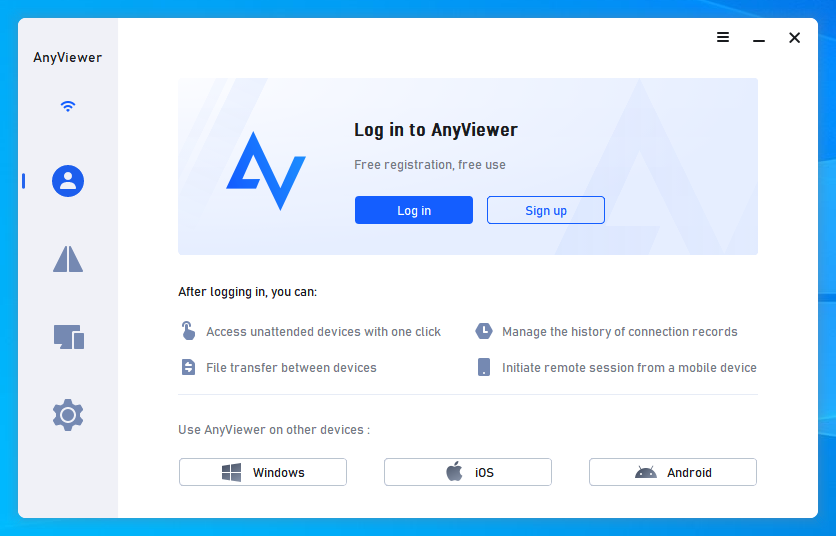 Step 2. On both of your devices, log in to the same account.
Step 3. Then navigate to "Device" and select the device you want to connect.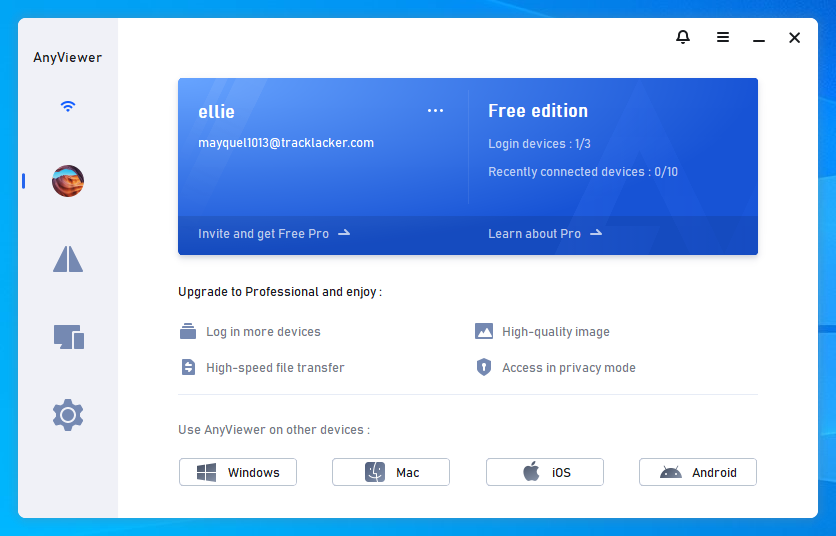 Step 4. Click on it and select "One-click control" to gain unattended remote access.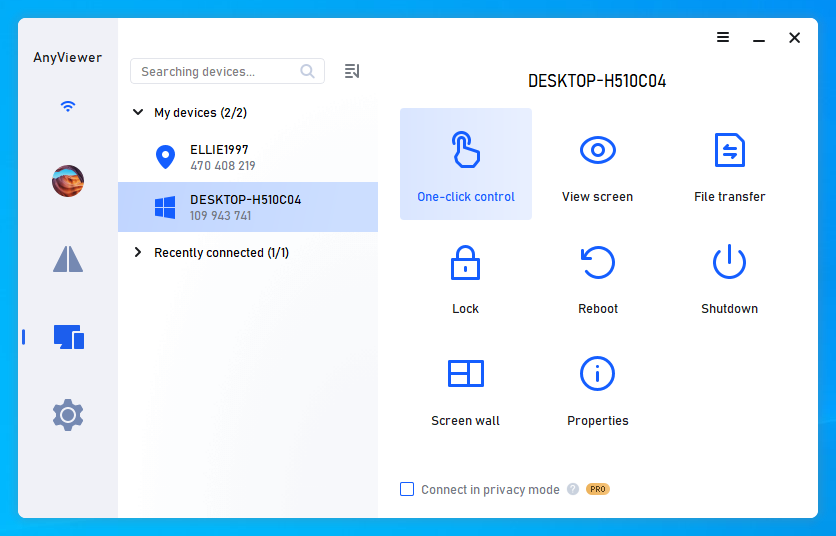 ★Tips: You also can upgrade your account to a Professional or Enterprise plan. Then you can get more benefits:

Connect up to 10 devices simultaneously.
One account can manage up to 100 unattended devices.
One computer can control unlimited computers at the same time.
Create groups for enterprise devices to easily manage large numbers of devices.
You can transfer an unlimited number of large files (1TB each) simultaneously.
Enjoy faster transfer speeds.
Enjoy connecting in privacy mode.
...