Is there a program to control a computer remotely? YES! With the development of technology, more and more people achieve remote control of any computer through various remote control software. For ordinary computer users, remote control of another computer is no longer a problem. Users are now able to use remote control to transfer files and use various applications as if they were actually sitting in front of a computer.
The answer to the question "Is there a program to control the computer remotely" is clear. So which remote control software is the best? Today, there are many software on the market that support remote control, and they all have their own features. Among these, AnyViewer emerges as a standout recommendation, earning widespread praise.
AnyViewer is an all-in-one free remote control software. It specializes in providing a comprehensive remote control solution for Windows, iOS, and Android users. In addition, AnyViewer boasts an impressive array of features such as file transfer, screen sharing, multi-session capabilities, and more. With its intuitive user interface and simple operating methods, you can easily and quickly control any computer remotely without any complicated or time-consuming procedures.
In addition, AnyViewer supports not only attended remote control but also unattended remote access.
Step 1. Start by downloading and installing AnyViewer on your computers and launching it.
Step 2. Create an account with AnyViewer and log in on your computers.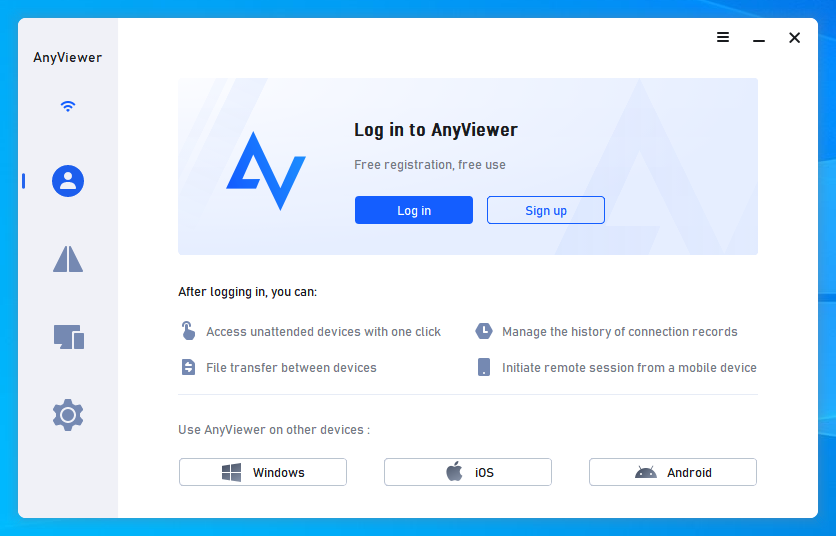 Step 3. On one of the computers, navigate to "Device" and select the remote computer you want to control.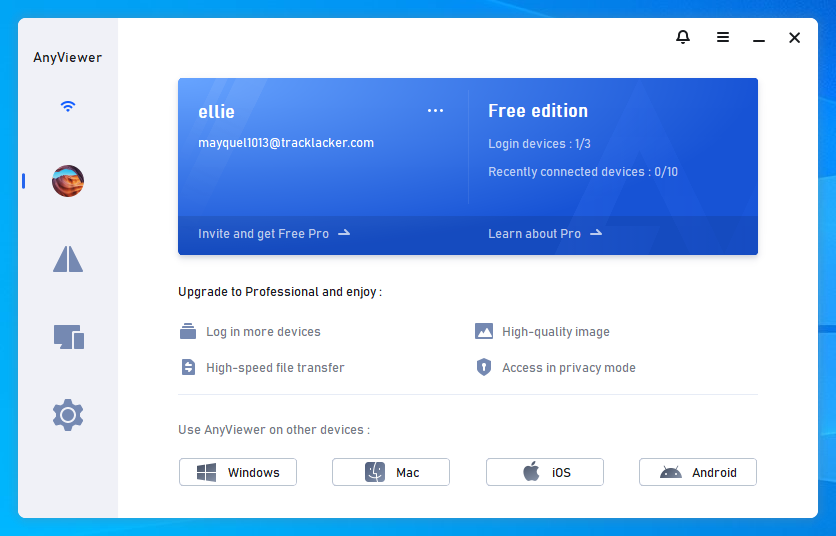 Step 4. Then click on the "One-click control" for a direct connection.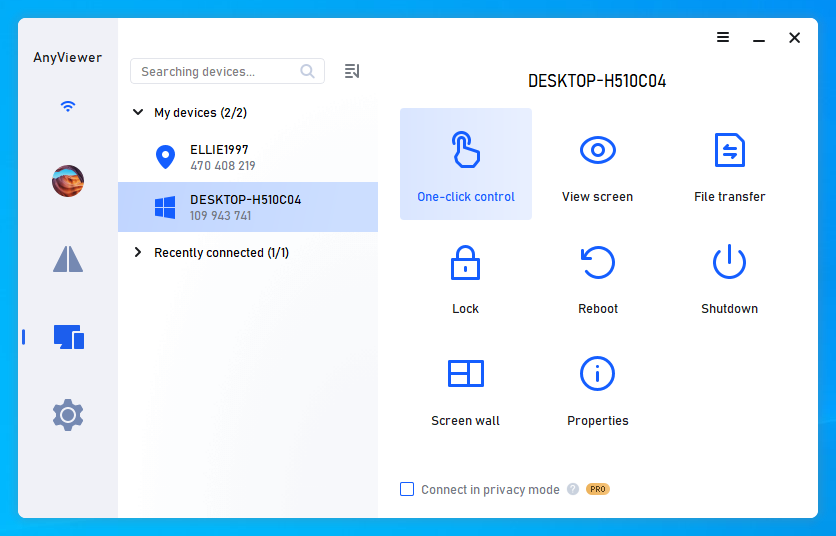 ★Tips: If you upgrade your account to a Professional or Enterprise plan, you can get even more benefits:

More concurrent remote sessions increase productivity.
Extended device assignment to efficiently manage multiple connections.
Faster file transfer speeds.
Use privacy mode for added security.
...