Why is my screen sharing not working on Zoom?
Zoom is a versatile video conferencing platform that allows virtual interaction via video, audio, or both. In addition, it doubles as a remote control tool, granting screen control access with the permission of other participants. This is a useful feature in an age where online meetings have become part of our lives.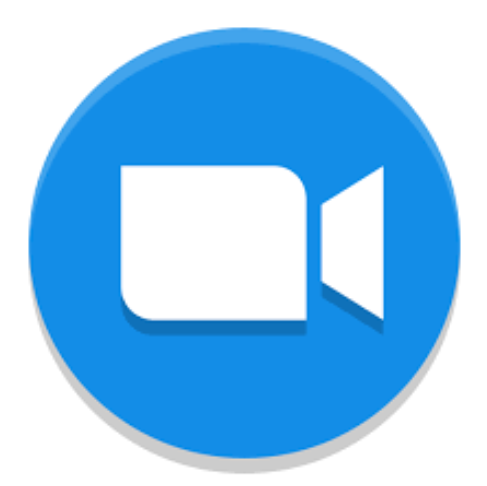 However, sometimes errors do occur. Some users do experience disturbing things such as Zoom sound not working, black screens, and participants on the other end not seeing screen sharing issues. In this article, we will focus on how to fix Zoom sharing screen not working effectively.
How to fix Zoom sharing screen not working on Windows & Mac [5 ways]
How to fix the Zoom screen sharing not working is critical to uninterrupted virtual meetings. If you are having problems with screen sharing Zoom not working, this article will help. This post put together 5 common solutions for Zoom screen sharing not working issues, with specific steps on how to apply them via multiple devices.
Way 1. Enable necessary permissions
The Zoom screen sharing capability is dependent on device resources such as the camera and microphone. If any of these critical features are deactivated, Zoom may experience issues that prevent the screen sharing feature from working properly. Follow the steps below to enable all permissions to fix the Zoom sharing screen not working error on Windows and Mac.
On Windows computer:
Step 1. On the search box, search for and open "Privacy setting"
Step 2. Navigate to the "Microphone" section and make sure the slider under "Allow apps to access your microphone" is enabled.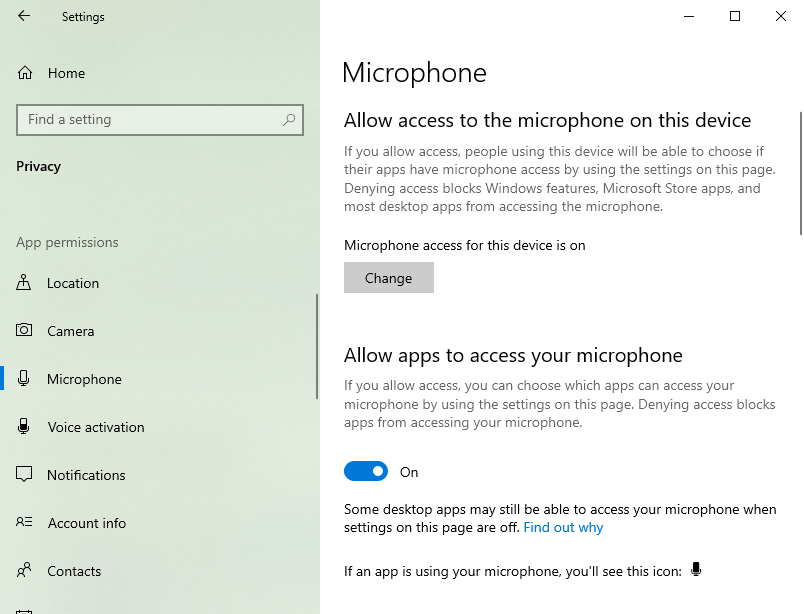 Step 3. Keep scrolling down to find the "Allow desktop apps to access the microphone" option and make sure it is also enabled.
Step 4. Navigate to the "Camera" section and ensure the slider under "Allow apps to access your camera" is enabled.
On Mac computer:
Step 1. Select "System Preferences" after clicking the Apple logo in the upper left corner of the screen.
Step 2. Find "Security and Privacy"> "Camera". This step makes the Zoom icon appear on the Home screen.
Step 3. Unlock the "lock symbol" in the bottom-left corner of the screen to make adjustments. And then make sure Zoom's permissions are turned on with a check-mark.
Use the same procedure to check that the microphone is turned on.
Way 2. Adjust Zoom settings
The problem with Zoom Shared Screen not working may be caused by improper application settings. You can try the following settings and see how it works.
Step 1. Install and launch Zoom, then click the "gear icon" in the upper right corner to open Settings.
Step 2. Select the "Share Screen" tab. Then, check to enable "Show my Zoom Windows to other participants when I am screen sharing". (If you are unable to check this option, right-click the Zoom application on your desktop and click Run as Administrator.)
Step 3. Click "Advanced".
Step 4. Check the box next to Enable "Limit screen sharing to frames per second" and select a value below 10 from the drop-down menu.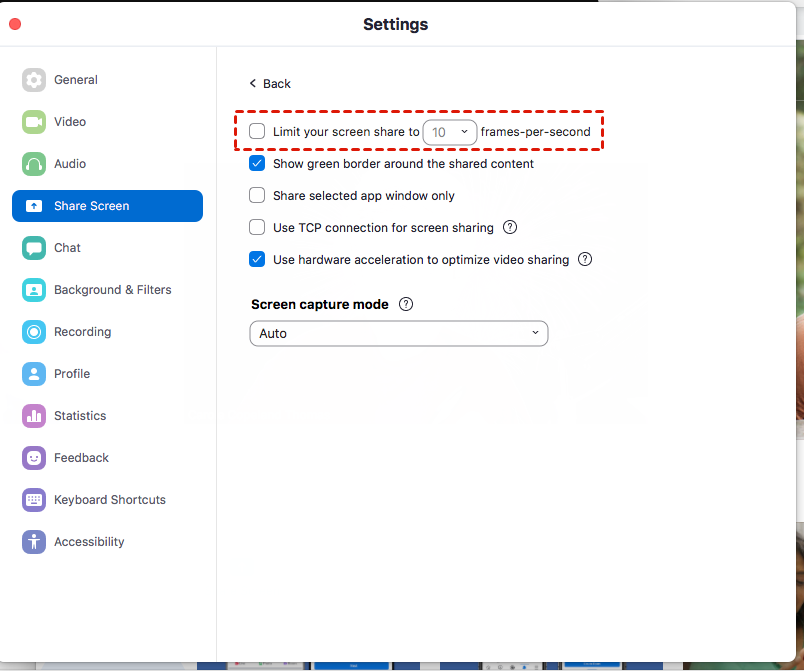 Way 3. Check your internet connection
As a video conferencing application, Zoom itself requires moderate to strong internet speeds to function properly. You'll need at least a strong 3G network or a moderate 4G/LTE Internet connection to run Zoom with little to no connectivity issues. If your Zoom application restarts frequently or has minor crashes or delays, check your network connection for possible causes.
Way 4. Check for Zoom updates
If you are running an older version of the Zoom application, some features may not work properly, including screen sharing.
Step 1. Click on your profile picture and select "Check for Updates" to check if a newer version of Zoom is available for download.
If a newer version of Zoom is available for download, please update and download the latest version before restarting Zoom.
Way 5. Reinstall Zoom
After performing all of the troubleshooting previously considered, if you are still experiencing the Zoom sharing screen not working error, try uninstalling and reinstalling the Zoom application. Doing so will cause Zoom to download new files when connecting to its servers, which will hopefully resolve the issue.
On Windows computer:
Step 1. Press "Win+R" simultaneously to open the Run prompt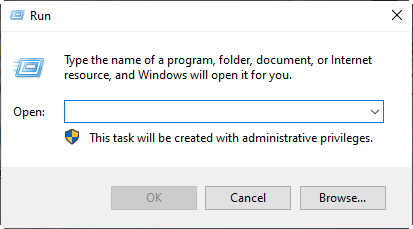 Step 2. Enter "appwiz.cpl" and press "OK".
Step 3. Right-click Zoom and select "Uninstall".
Step 4. Zoom can be downloaded via its official Download Center.
On Mac computer:
Step 1. Click on the "Finder" icon in the Dock.
Step 2. Select "Applications" from the sidebar after clicking "Finder" in the Dock.
Step 3. Drag the Zoom icon to "Trash" after locating it in the folder. Alternatively, pick "File" and "Move to Trash" from the app's menu. (If you are asked to confirm that you want to delete, enter your account password.)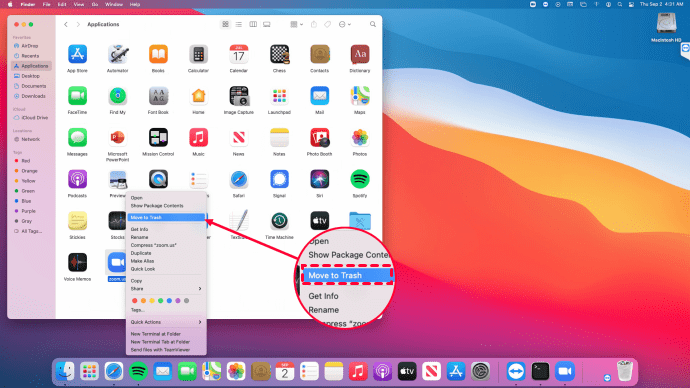 Step 4. Finally, select "Empty Trash" from the context menu when you right-click on the Trash icon.
Step 5. From your Dock, select the App Store app.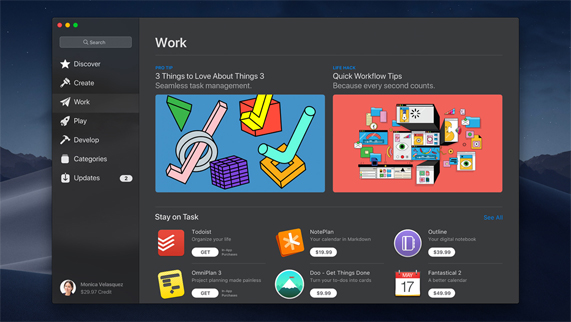 Step 6. Search for the Zoom app in the store and then click on it. And click "Install" to download it.
Apart from that, you can also visit the official website of Zoom to download and install it.
AnyViewer: Best free Zoom alternative for screen share
The free AnyViewer is highly recommended for screen sharing. AnyViewer is a commendable alternative to the freeware Zoom, offering an immersive desktop-sharing experience in full-screen mode. AnyViewer in Windows 7/ 8/ 8.1/ 10/ 11 and Windows Server allows you to share your computer's screen with another computer. You can also through it to share Windows computers screen with Android/ iOS devices. AnyViewer is very stable and smooth in screen sharing with clear picture quality, surpassing most of the software on the market.
AnyViewer is also a top remote control tool. You can establish a one-click remote control connection if both devices are logged into the same AnyViewer account. AnyViewer is highly recommended as you can also use it for unattended remote access as if you were sitting in front of the device.
In addition, AnyViewer has convenient features such as file transfer, text chat, and multi-session support, making it a fully integrated solution for efficient remote collaboration.
Step 1. AnyViewer should be downloaded, installed, and launched on both of your devices.
Step 2. Go to "Login" on both computers and click "Sign up" (if you have previously registered on its official website, you can log in right away).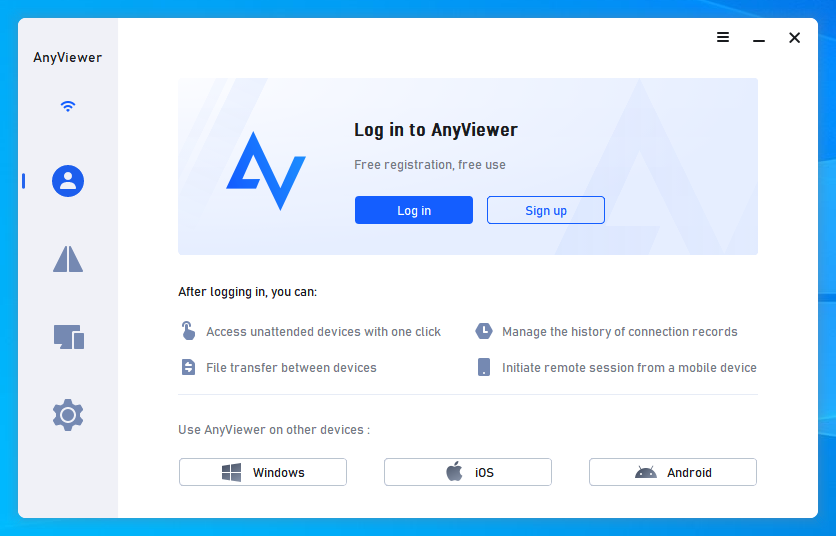 Step 3. Fill out the sign-up form and click "Sign up" to create an AnyViewer account.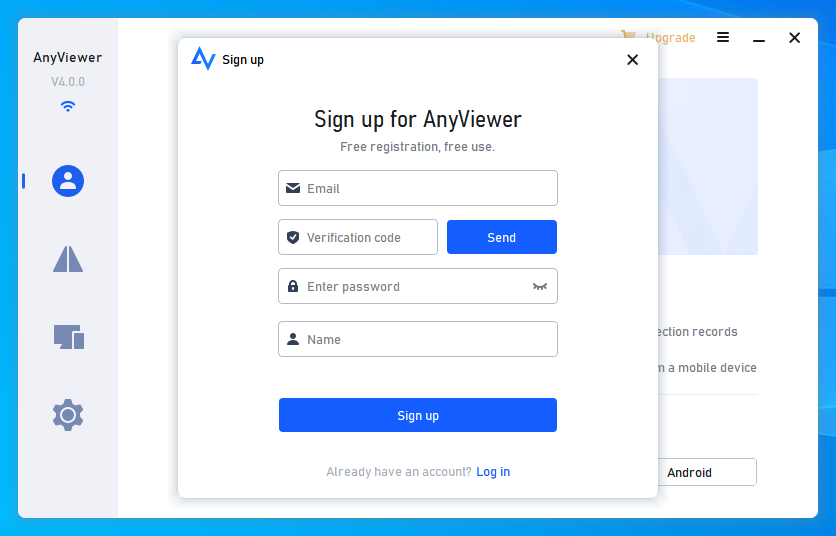 Step 4. Upon successful login, Your device will be automatically assigned to the account you logged into.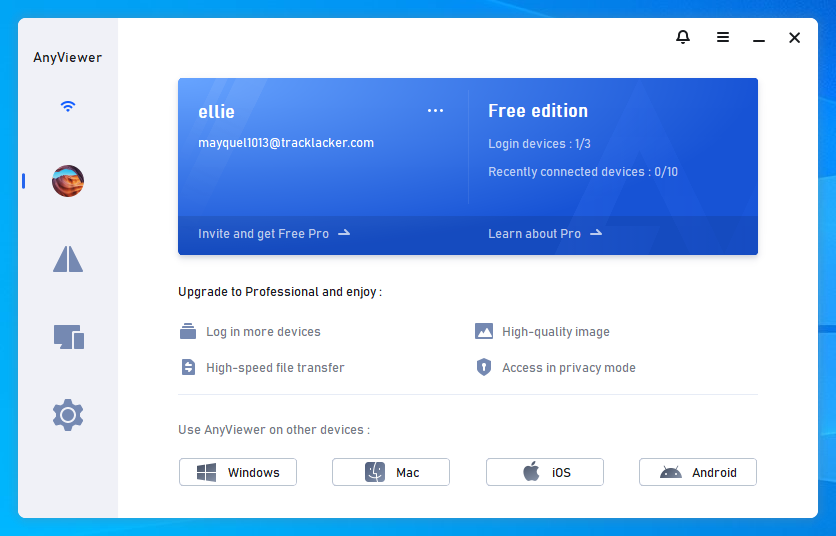 Step 5. Then navigate to "Devices" and choose the computer to which you want to connect. Click on it and select "View the Screen" to view the remote screen without requesting permission.
★Tips: It is recommended to upgrade your account to a professional or enterprise plan. Then you'll have the following rights:

More devices can be added to the same account for unattended access.
Multiple devices can be connected to the same device at the same time.
At the same time, you can transfer an unlimited number of huge files (1TB per file).
Enjoy numerous handy features, such as Privacy Mode, which lets you deactivate the keyboard and mouse on the remote PC and black out the remote screen.
Enjoy high-image quality.
...
Conclusion
In short, the implementation of the above five methods can effectively solve the problem of Zoom sharing screen not working problem. By Enabling necessary permissions, Adjusting app settings, updating apps, maintaining a stable Internet connection, and reinstalling apps, users can resolve issues related to screen sharing during Zoom sessions. In addition, using AnyViewer as a viable Zoom alternative provides users with advanced screen sharing and remote control capabilities for a smoother conferencing experience.