What does Request Remote Control on Zoom mean?
Zoom is usually a video conferencing tool to meet with others virtually - either by video, audio-only, or both. The Options list has a button named "Request Remote Control". What does Request Remote Control on Zoom mean?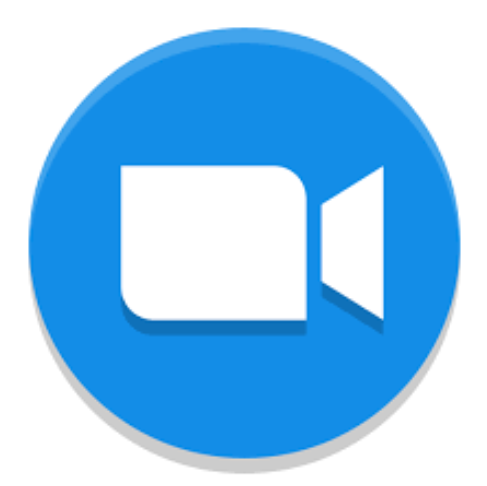 Zoom Request Remote Control is a feature that allows you to take control of another meeting participant's screen if they permit you. You can either request or be granted remote control of another participant's screen. Once given permission, you can control their mouse and keyboard and copy text from their screen to yours.
How to use Zoom Request Remote Control
Let's see how to use Remote Control on Zoom. Both how to request remote control or give control will be included. Before starting, complete the preparation work to enable the remote control in Zoom.
Please note that you cannot request or give remote control if you join a meeting on an iPad or Android device. It must be given to you.
Preparation work: how to enable remote control
Step 1. Sign in to the Zoom web portal as an administrator with the privilege to edit account settings.
Step 2. In the navigation menu to the left-hand side of your screen, select Settings.
Step 3. Then, open the Meeting tab. Enable or disable the Remote Control feature. You can also select the check box next to Allow remote controlling user to share clipboard to allow copied information to be shared across Zoom during remote control.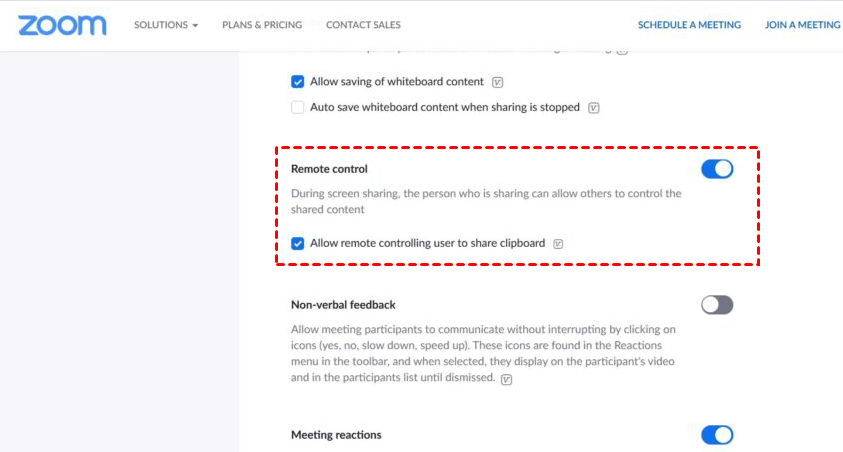 How to request remote control in Zoom
You can ask the host or participant to share their screen for remote control. Let's see how to request remote control in Zoom.
Step 1. Click the View Options drop-down menu at the top of your in-meeting window while viewing another participant's screen share. Select Request Remote Control, then click Request to confirm.
Step 2. The host or participant will be notified and asked if they want you to control their screen.

Step 3. Start controlling the participant's screen by clicking inside the screen share.
Step 4. To disable the remote control, return to the View Options drop-down menu and select Give Up Remote Control.
How to give remote control to another participant in Zoom
You can provide the remote control to another meeting participant during screen sharing.
Step 1. Click Remote Control while screen sharing and select the participant you want to give control to.

Step 2. The participant will be notified that they can control your screen and can begin control by clicking anywhere on the shared screen.
Zoom alternative: Professional remote control software [free]
If you need to control a computer from another device remotely, we advise you to choose a professional remote control tool, the free AnyViewer. AnyViewer is fully compatible with Windows, iOS, and Android. You can connect to a computer from another computer, an iPhone/iPad, or an Android phone without limitation. Besides, it also allows unattended remote access. This is useful if you need to control an unattended computer in an emergency remotely.
Step 1. Download, install, and run AnyViewer on your devices.
Step 2. Create an AnyViewer account and sign into it on both devices.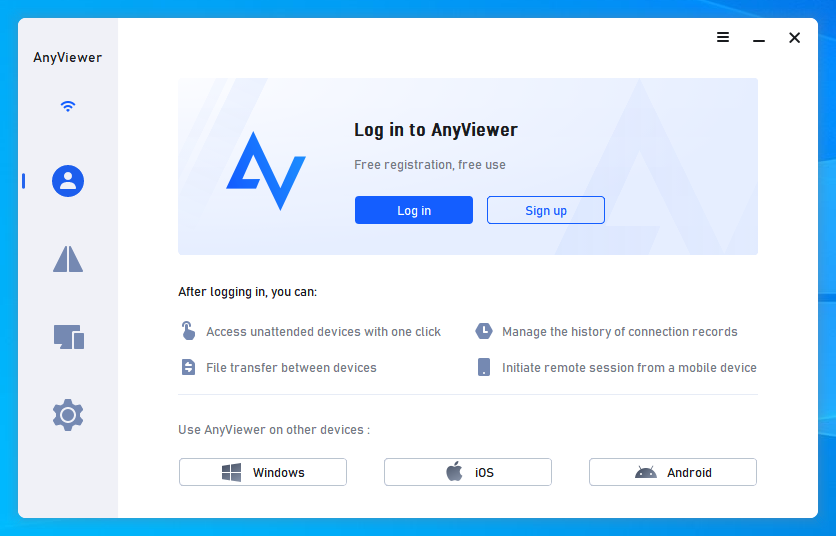 Step 3. On your local device, go to Device and click the remote computer with multiple screens and choose One-cilck control.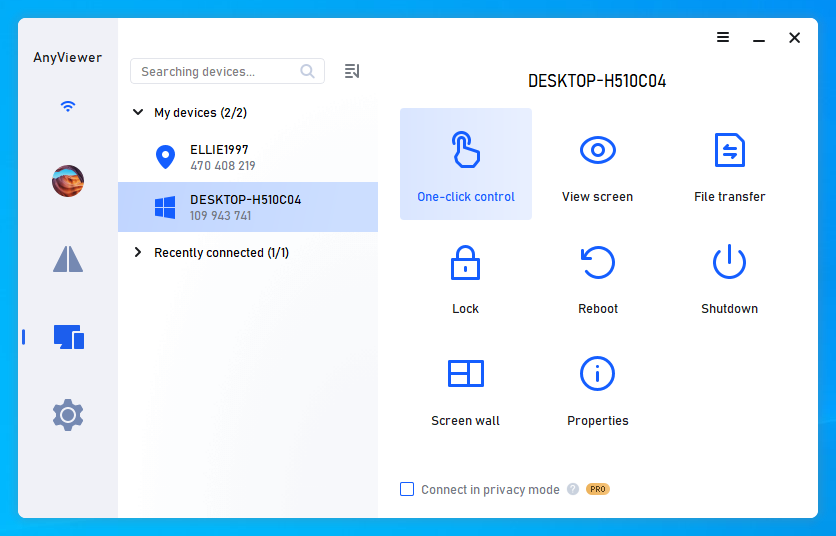 Step 4. Then, you can view multiple monitors on the remote computer in your local window. If you only want to see only screen, go to the toolbar, click Screen, and choose the screen that you want to list.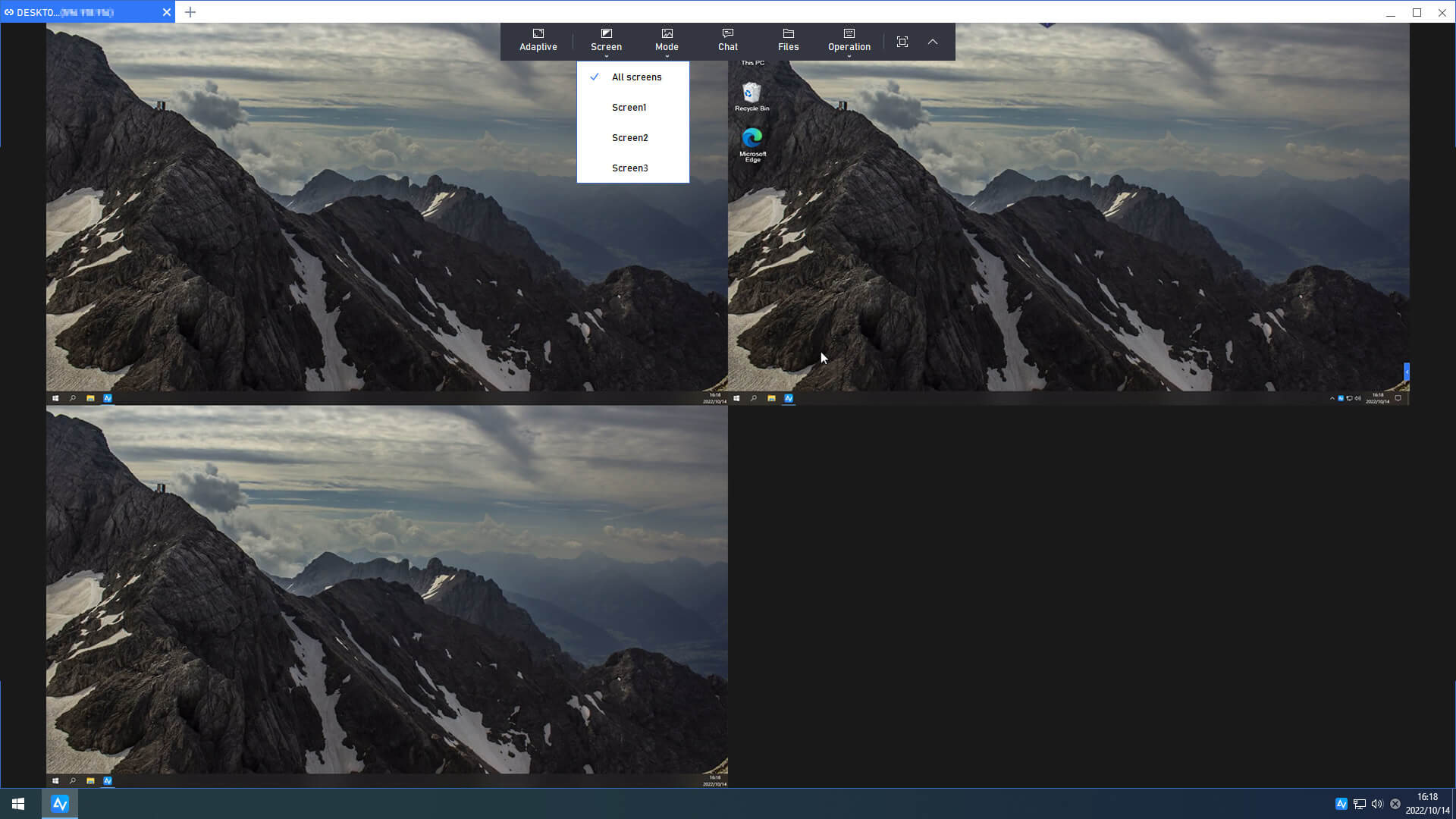 Notes:✎...

It is recommended to upgrade your account to a Professional or Enterprise plan. What can a professional or enterprise plan brings to you:

More devices will be allowed to assign to the same account for unattended access.
More connection channels for more devices to be able to start remote connection at the same time.
One device can connect to more devices simultaneously.
Black the remote PC screen and disable the remote keyboard & mouse click to protect privacy.
Transfer 1TB files at 10 MB/s.
The bottom line
This post primarily introduces Zoom Request Remote Control and how to use it. Both how to request remote control or give control are included. But we suggest you use AnyViewer, the free yet professional remote control software with broader compatibility.