Remote Desktop error: Your password may have expired
"My Remote Desktop couldn't connect. I receive the notice 'Your password may have expired or the remote PC might not accept blank passwords' when using it. My password does not appear to have expired, and I am definitely not sending a blank password. So, what's causing this issue, and how can I resolve it?"
Five methods to fix the "Your password may have expired" error
Actually, the exact cause of the "Your password may have expired" error is not obvious. There could be some issues with your Network Adapter, Remote Desktop settings, or it could be caused by a conflict in Firewall settings. Next, refer to each one of the given methods below to troubleshoot the Remote Desktop password expired problem.
Method 1. Update password to a new one
The first thing you can do to fix the problem is to check if the password has expired. If you are pretty sure that your password has not expired yet, here our suggestion is to change your password and then use the new one to connect again to see if the problem is solved. If still not, try the following four methods.
Method 2. Troubleshoot network issues
Step 1. Navigate here: Start > Settings > Network & Internet > Status. Under Advanced Network Settings, click Network Troubleshooter.
Step 2. Then the Windows Network Diagnostics will run a few tests to help you figure out what's wrong. If it finds no problems, it will notify you. Otherwise, you'll be offered a list of options for dealing with the situation.
Method 3. Configure Firewall settings
Step 1. Click Control Panel, then click Large icons on the upper-right corner. Then find and click Windows Defender Firewall.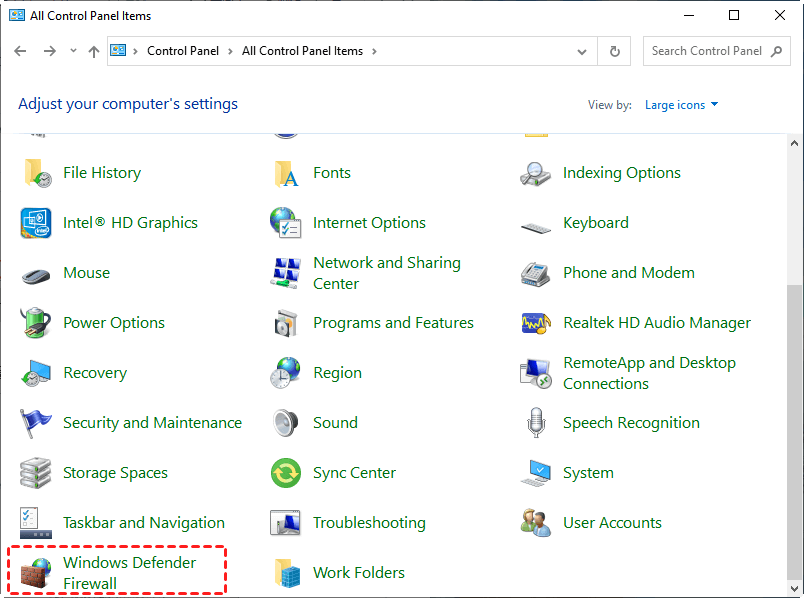 Step 2. Click Advanced settings.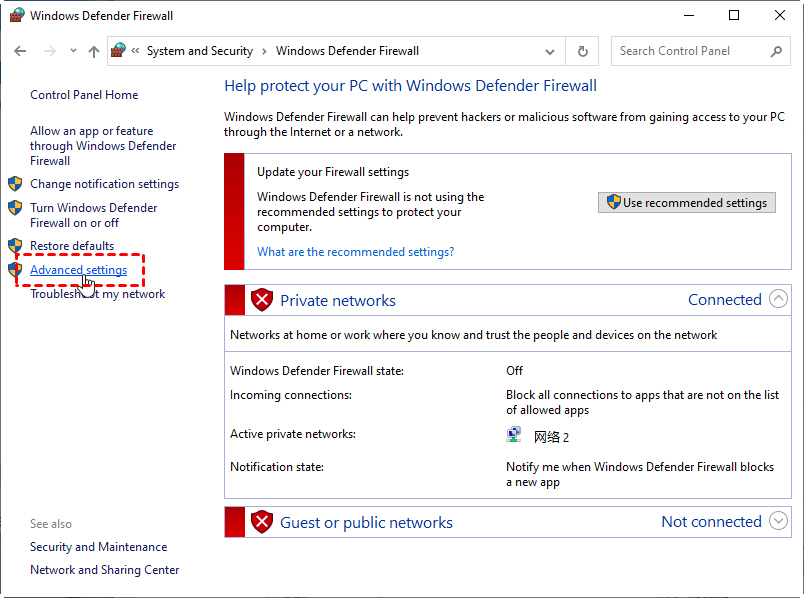 Step 3. Click Inbound Rules. Find Remote Desktop - Shadow (TCP-In) and then double-click it.
Step 4. Switch to the Advanced tab. In the Edge traversal section, choose Allow edge traversal. Then click Apply and OK.
Method 4. Restart the Remote Desktop service
Step 1. Press WIN + R and then type in "services.msc" to open Services.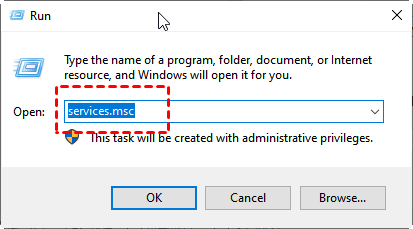 Step 2. Find Remote Desktop Services and double-click it.
Step 3. Click Stop to stop Remote Desktop Services.
Step 4. Then change the Startup type into Automatic, and click Start and OK.
Method 5. Temporarily disable Network Level Authentication
Step 1. Press WIN + R and then type in "sysdm.cpl" to open the System Property.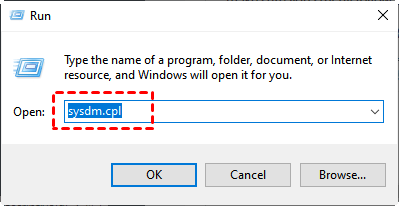 Step 2. Switch to the Remote tab. Under the Remote Desktop section, clear the Allow connection only from computers running Remote Desktop with Network Level Authentication (recommended) option.
AnyViewer: free permanent remote access software
Now you've successfully solved the "Your password may have expired" problem. But actually, there's an easier way for you to achieve remote control without password. AnyViewer, a free remote access software, can provide you with easier permanent and unattended remote access with just a few steps. Next, let's see how to make this happen.
Step 1. Download, install, and launch AnyViewer on both computers.
Step 2. Go to Log in, and then click Sign up. (If you already have signed up on its official website, you can log in directly.)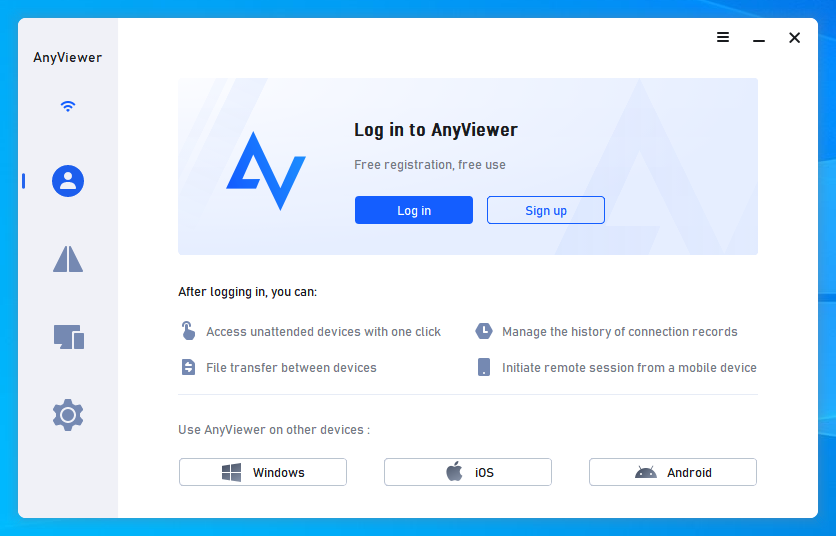 Step 3. Fill in the signup information.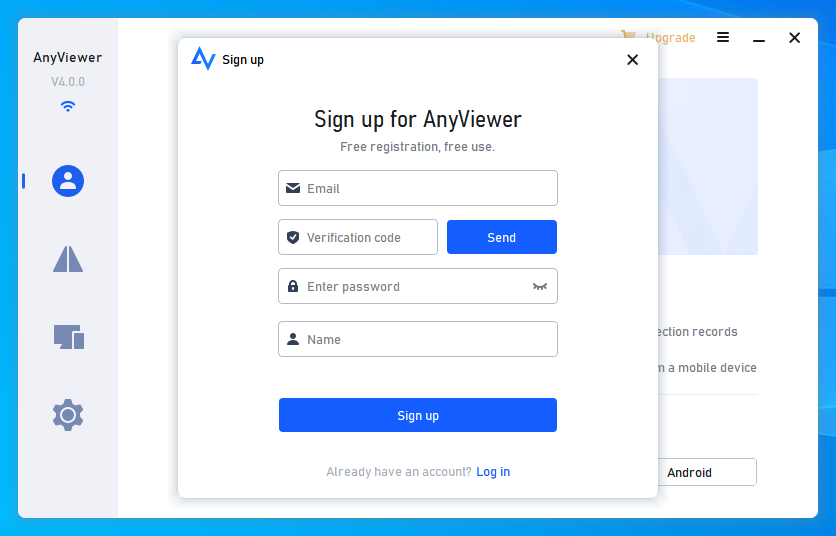 Step 4. Then you can see you successfully logged in to AnyViewer. Your device will automatically be assigned to the account you've logged in to.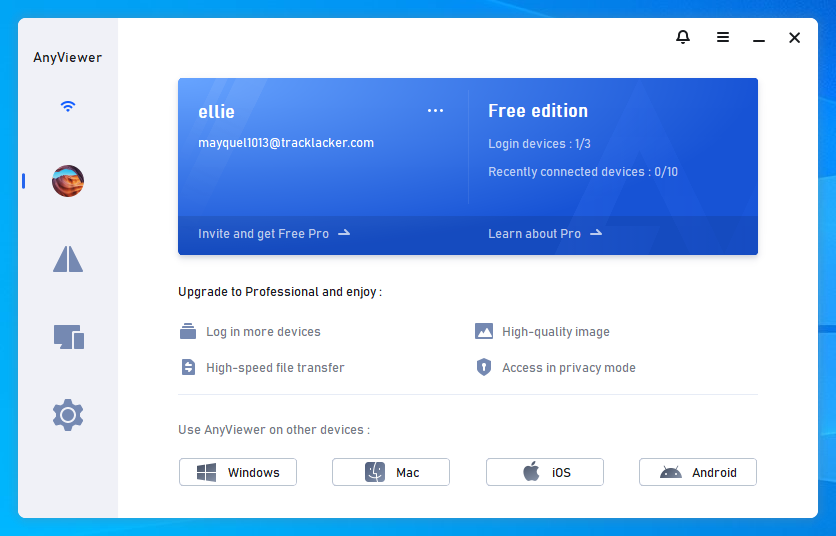 Step 5. Log in to the same AnyViewer account on the two devices, then click One-click control to achieve unattended remote access.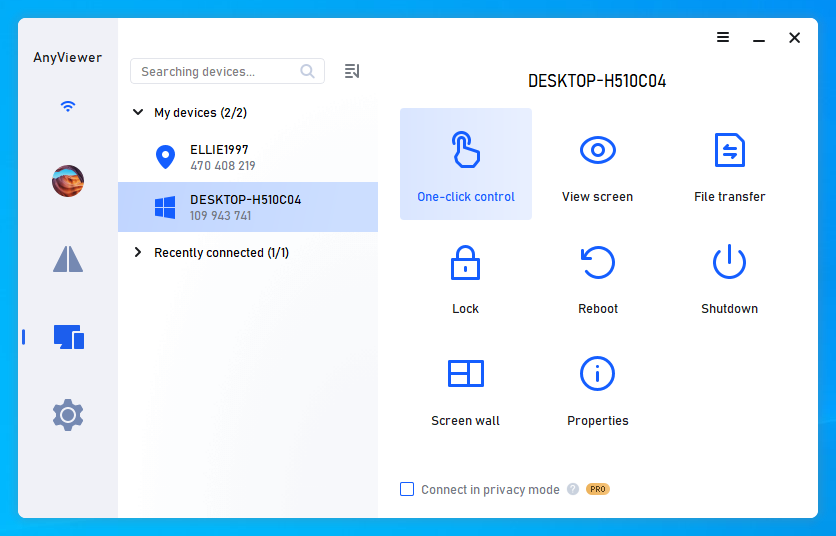 Note: If you upgrade your account to a Professional or Enterprise plan, you'll have more rights. You can assign more devices. Also, you can connect to another computer in privacy mode, which means you can black the screen and block the mouse and keyboard of the remote computer.
In conclusion, this post primarily introduces five fixes to troubleshoot the "Your password may have expired" error. Besides, we offer you another way to achieve remote control without a password. Using AnyViewer, you can achieve unattended remote access with ease.