How to make Remote Desktop faster on Windows 10, 11?
I always use an HP Windows 10 Pro PC to remotely access a Dell Windows 10 Home PC via RDP. But recently, the two PCs became extremely slow to log in with RDP. The screen display and response of mouse click were both delayed, which drive me crazy, especially when I need RDP urgently. Anyone knows how to make Remote Desktop faster on Windows 10?"
- Question from Reddit
How to fix Remote Desktop slow on Windows 10, 11 [5 solutions]
Remote Desktop is widely used by many users around the world. But sometimes you may hear these words, Remote Desktop is slow, Remote Desktop is blurry, Remote Desktop is frozen, or any other problems. Here in this part, we sort out five ways to help you fix Remote Desktop Connection very slow on Windows 10, 11.
Solution 1. Change RDP settings
Some settings may have a huge impact on the running speed of Remote Desktop. For example, changing the size of "Display Configuration" to something smaller may make it run faster. Therefore, we can change some settings of RDP on the client computer to fix Remote Desktop slow on Windows 10.
Step 1. Search for Remote Desktop Connection in the search box and then open it. Then find and click Show Options.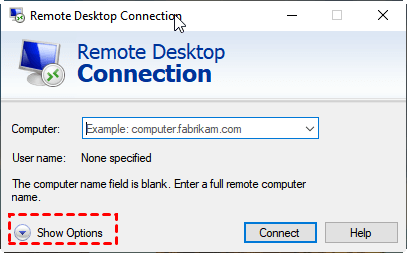 Step 2. Switch to the Display tab, change the size of the remote desktop into smaller ones. In the Colors column, choose High Color (16 bit).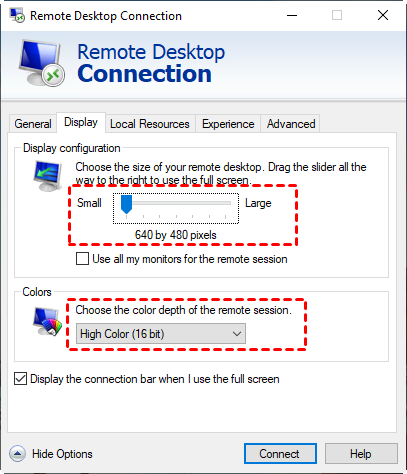 Step 3. Switch to the Experience tab, change the connection speed into Modern (56 kbps). Then un-tick Persistence bitmap caching.
Solution 2. Set the priority of RDP to Realtime
Another way to make remote desktop faster on Windows 10/11 is to set the priority of RDP to Realtime on the client computer.
Step 1. Press Ctrl + Shift + Esc to open the Task Manager. Then find and right-click Remote Desktop Connection, then click Go to details.
Step 2. Find "mstcsc.exe" in the Task Manager and set priority to Realtime.
Solution 3. Run specified command on CMD
Users can also run the specified command on Command Prompt to fix Remote Desktop slow on Windows 10, 11.
Step 1. Press Win + R and then type in "cmd" to open the Command Prompt.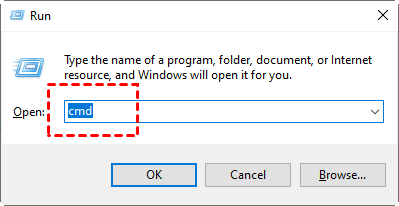 Step 2. Run the following command: "netsh interface tcp set global autotuninglevel=highlyrestricted". After this, close the Command Prompt.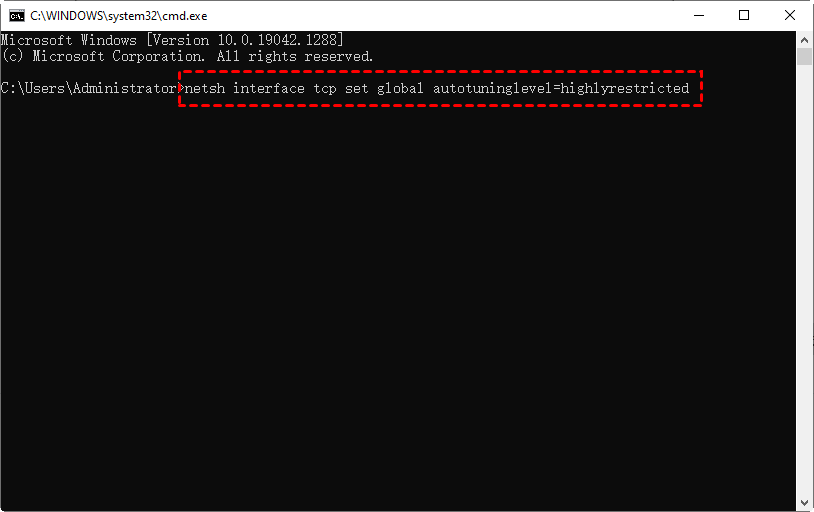 Solution 4. Use notepad to edit the .rdp file
According to the feedback from some users, using notepad to edit the .rdp file and adding a specified command also helps to fix Remote Desktop Connection very slow on Windows 10, 11.
Step 1. Open Remote Desktop Connection. On the General tab, find Connection settings and click Save As.
Step 2. Enter the file name you want for the file and then click Save. For example, I save it as "remote-desktop-home" here. And please remember the file location.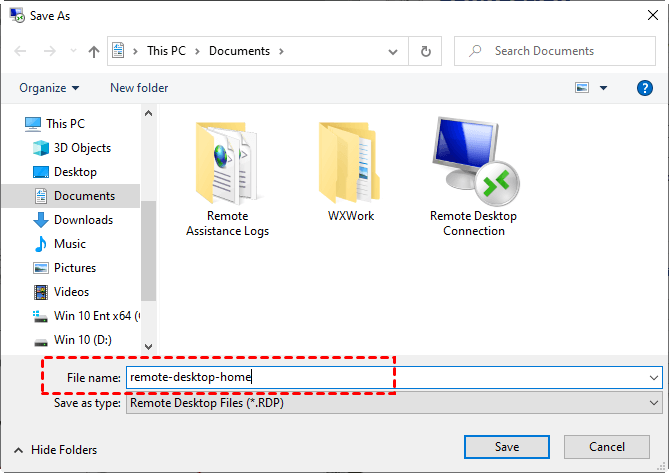 Step 3. Find the file you just saved and right-click it. Then open it with Notepad.
Step 4. Add "enablecredsspsupport:i:0" into the file and then save the file.
Solution 5. Configure the policy setting
Some users also reflected that this problem lies in the root certificates. Therefore, you can follow the steps below to enable the automatic root certificates update.
Step 1. Press Win + R and then type in "gpedit.msc" to open the Local Group Policy Editor.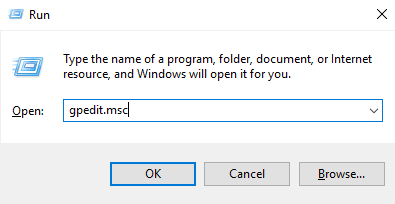 Step 2. Navigate here: Computer Configuration > Administrative Templates > System > Internet Communication Management > Internet Communication settings. On the right pane, find and double-click Turn off Automatic Root Certificates Update.
Step 3. Set it to Enabled and then click OK.
Switch to fast & free remote access software: AnyViewer
If you still feel the Remote Desktop runs slowly after trying the above-mentioned ways, then you can try a Remote Desktop alternative. It is highly recommended to use the fast and free third-party remote access software, AnyViewer. It was created by a skilled technical team to provide you with a reliable and quick remote connection with low delay. Besides, it has the following features:
▪ ✍Quick installation. AnyViewer is quite easy to set up and use.
▪ ✍Fast connection speed. AnyViewer provides users with fast and stable remote connections.
▪ ✍One-click for unattended remote access. AnyViewer allows users to remotely connect to an unattended remote computer.
▪ ✍Instant chat. AnyViewer allows users to chat via text during remote sessions.
▪ ✍File transfer support. AnyViewer allows users to transfer files between computers.
▪ ✍Operation shortcuts. AnyViewer provides a series of shortcuts of essential apps like Task Manager, CMD, This PC, etc.
▪ ✍Multi-sessions. AnyViewer supports controlling multiple computers at the same time.
▪ ✍Multi-monitor. AnyViewer supports multiple monitors and monitors switch.
▪ ✍Mobile support. AnyViewer Mibile supports both iOS and Android devices.
Step 1. Download, install and launch AnyViewer on both computers. Go to Log in, and then click Sign up. (If you already have signed up on its official website, you can log in directly.)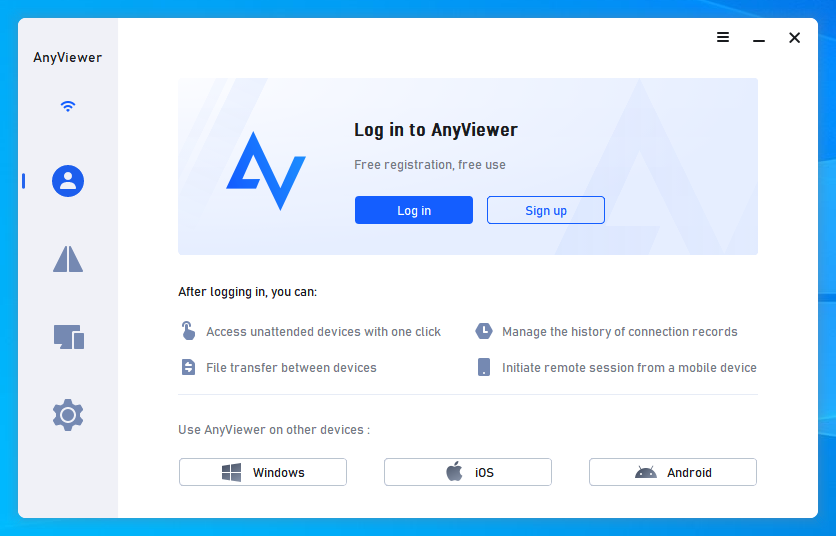 Step 2. Fill in the signup information.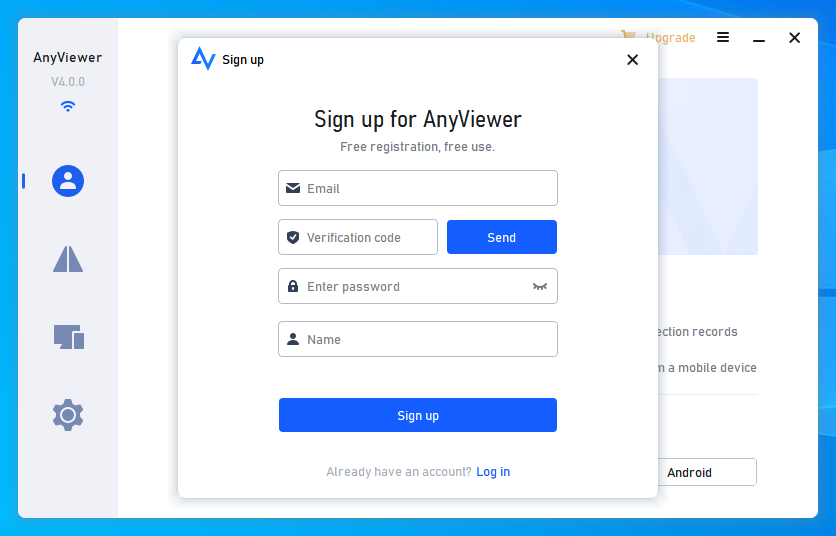 Step 3. Then you can see you successfully logged in to AnyViewer. Your device will automatically be assigned to the account you've logged in to.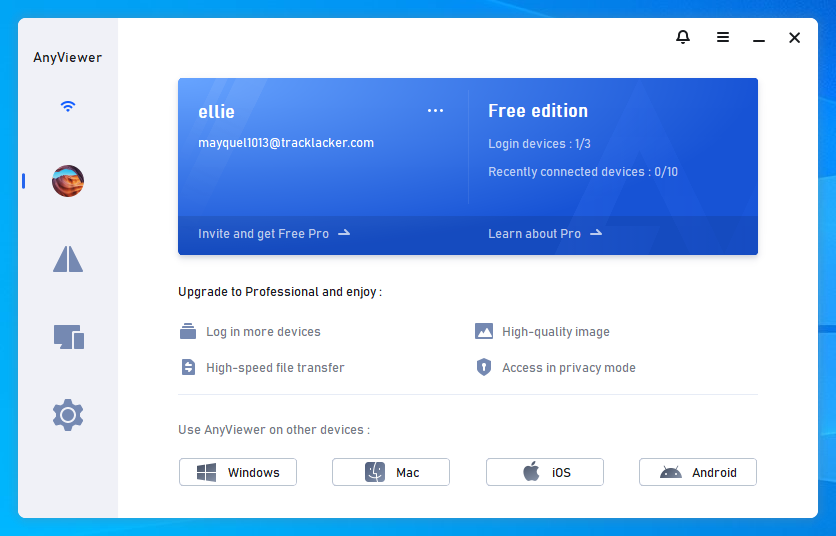 Step 4. Log in to the same AnyViewer account on the two devices, then click One-click control to achieve unattended remote access.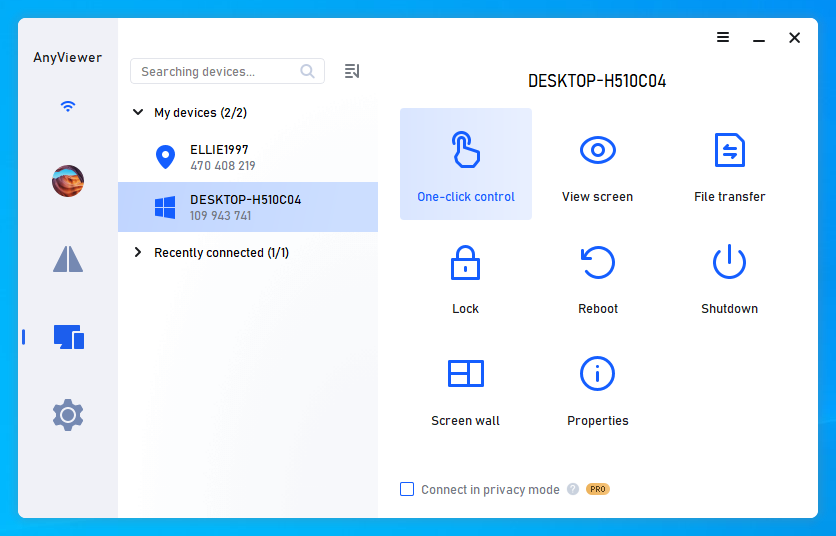 Notes:✎...

It is recommended to upgrade your account to a Professional or Enterprise plan. What can a professional or enterprise plan brings to you:

More devices will be allowed to assign to the same account for unattended access.
More connection channels for more devices to be able to start remote connection at the same time.
One device can connect to more devices simultaneously.
Black the remote PC screen and disable the remote keyboard & mouse click to protect privacy.
Transfer 1TB files at 10 MB/s.
Conclusion
This post mainly introduces how to fix Remote Desktop slow on Windows 10, 11. You can try the five ways we mentioned here. Besides, here we also provide you with another option. You can switch to the fast and free remote desktop software AnyViewer, which is the best Remote Desktop alternative. AnyViewer runs very fast as long as your network is in a good condition. If you are looking for quick remote desktop software, you can give it a try. By the way, AnyViewer also supports iOS devices, you can remotely access your computer from your iPhone or iPad.