My Win10 Remote Desktop takes a long time to connect
After my Windows 10 desktop just update to latest version, the Remote Desktop become very slow. Whenever Windows is refresh, it will take about 20-30 seconds to refresh. The keystroke seems ok, I can see the characters show after 0.5 second delay. The major thing is when I toggle applications, it will take at least 20 seconds to refresh. At first, I thought it was the company network, but after I confirm with my co-workers, they don't have any issue with their Windows 7 machine."
- Question from Archived Forums.com
Many users may encounter this kind of problem when they connect to Win10 Remote Desktop. Absolutely, wasting a long time waiting for connecting nearly frustrates most of the users, especially for those who need to use it in a hurry. So, what're the reasons for the slow connection and how should it be resolved? In the next part, we'll show you more details about the problem.
Possible reasons for slow remote desktop connection
Reason 1. Update broke RDP
Sometimes, RDP will be broken in the course of the update. For instance, the process of update would be ignored or forgotten by us, and we run other applications meanwhile, which may cause the breakdown of some systems. Therefore, the possibilities of interruption in the update process cannot be missed.
Reason 2. The wrong system of setup
Under most of the conditions, the setup is the default. We need to change the setup in light of different circumstances. In addition, error operation by the user himself may also lead to the wrong system of setup, triggering off the slowness of Remote Desktop Connection.
Reason 3. The failure of Internet
Just as the hero in the case above showed, he checked the network first of all when he found the RDPC taking a long time. That's wise. We know that if your computer is not properly connected to the internet or the network works not very well, you won't be able to use this feature or use it in a really slow way.
We have known the possible reasons for the slowness of RDP, but what are the solutions that can help us to speed up the connection?
How to speed up Remote Desktop Connection Windows 10 (4 solutions)
Actually, there are several ways to speed up if windows 10 Remote Desktop takes a long time to connect. So I recommend some reliable and easy solutions to you. Hope you can make it.
Solution 1  Change the setup of RDC
1. Adjust Color Depth
Step 1. Open Remote Desktop Connection by pressing Windows + R simultaneously, inputting "mstsc.exe" and clicking "OK".
(Or you can navigate here: Start > All Programs > Accessories > Remote Desktop Connection.)  
Step 2. Click the Show Options button on the bottom of the left side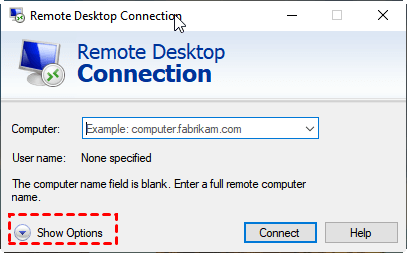 Step 3. Find options and click on the Display tab, then choose the last section "Colors" and adjust Color Depth to High Color (16) bit.
2. Change the Experience Configuration
Step 1 and step 2. Do as the first 2 steps showing above
Step3. Find options and click on the Experience tab, then choose the first section "Performance" to change the Experience Configuration to Low-speed broadband (256kbps-2Mbps)
Note. Also check the wireless connectivity or network connectivity at home to check if you are using more bandwidth than usual.
Solution 2 Enable Configure Compression
Step 1. Press Windows key +R, enter gpedit.msc and hit OK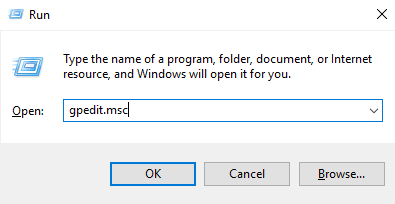 Step 2. In the left pane, under Computer Configuration, navigate to the following:
Administrative Templates\Windows Components\Remote Desktop Services\Remote Desktop Session Host\Remote Session Environment
Step 3. In the right pane, double-click on Configure Compression for Remote FX data
Step 4. Select Enabled, and choose Balances memory and network bandwidth
Step 5. Click OK to save the change
Solution 3  Run CMD
Step 1. Press"Win+R" to open Run Box, enter "CMD" and hit OK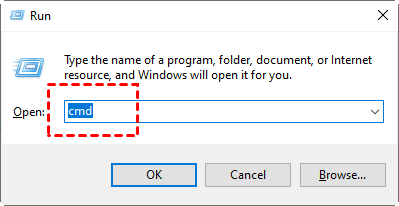 Step 2. Enter "netsh interface tcp set global autotuninglevel=disabled" in the pop-up Window
Note 1. After entering, if appears prompt "Command failed request operation needs to be promoted (run as an administrator)," you need to enter the shortcut "Win-X" → "Command prompt (administrator)" to start the CMD, and then run it again.;
Note 2. CMD on Win10 can copy and paste directly
Solution 4  Third-Part Remote Desktop freeware: AnyViewer
In fact, some of the solutions above seem difficult to people who don't familiar with the operation of computers. Under the condition, we can resort to third-part remote desktop freeware for Windows, such as AnyViewer. AnyViewer is more convenient than Remote Desktop Connection on a computer. For example, there is no need to manually change the Windows settings to allow the remote to be accessed. It is easy to operate. And it's fast to connect to local PC and remote PC. Next, I'll show you how to use it.
Step 1. Download and install  AnyViewer on your computer and the one you want to connect.
Step 2. Open and run AnyViewer on both computers, and you can see Accept Control and Request Control on your page.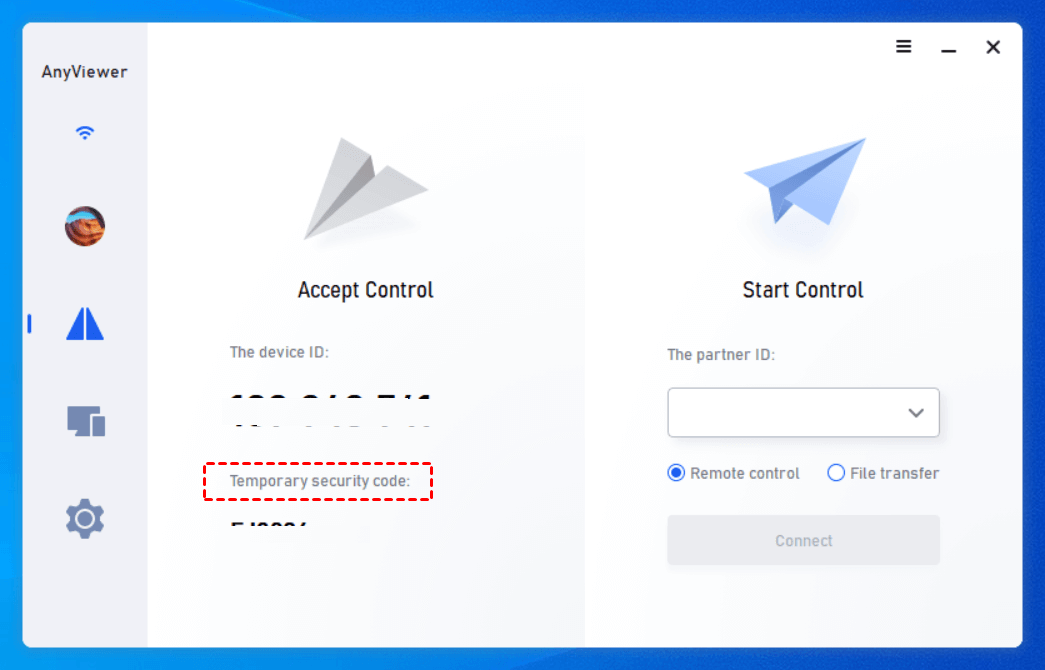 Step 3. Navigation: Settings > Recipient >set the  security code you want in the box>click OK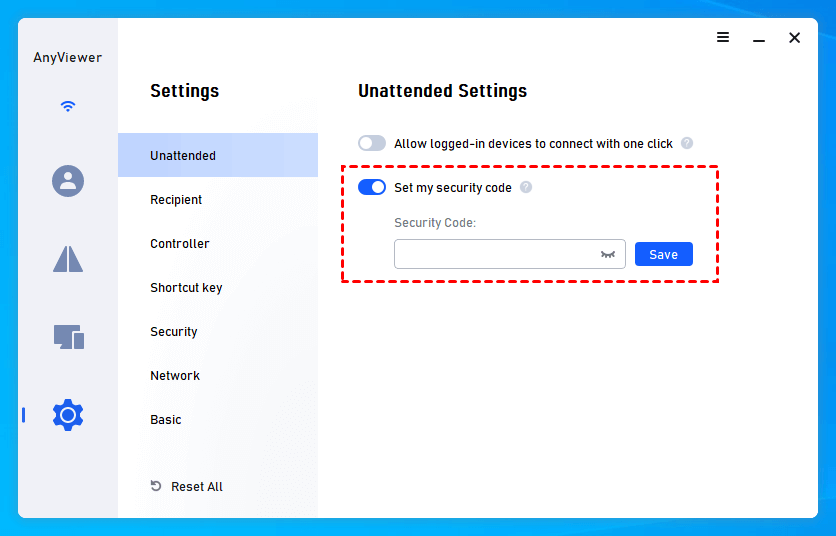 Step 4. Enter device ID of host computer > Choose option 1 or option 2> connect
Option 1
Send a control request to your partner (The host computer will receive a request. You can control it smoothly if the request are allowed)
Option 2
Enter the security code you set for the first time
Conclusion
Now, I guess you have known the reasons causing the slowness of Remote Desktop Connection and how to fix the problem, such as adjusting the setup of RDC on Win10, enabling Configure Compression or running CMD. When all of those fixes fail, you also can resort to the third-part Remote Desktop freeware, like AnyViewer, which can effectively satisfy you with a good outcome.