How do I enable Wake-on-LAN on Windows Server 2019?
Hi. I have a remote machine that is running Windows Server 2019. How can I log in remotely to my PC from work? How can I wake the PC remotely if I need to work on it while I'm away? I've heard that Wake-on-LAN can be used to wake up a computer remotely. How can I use Wake-on-LAN Windows Server 2019? Thanks."
- Question from a user
How to enable and send Wake-on-LAN Windows Server 2019, 2022
Have you ever wished you could wake your computer from sleep or hibernate mode without walking over to it and touching the power button? For example, you often use PC remote control apps to access your workstation from another room. But if the workstation is in sleep mode, how can you access it without manually turning it on? In this case, you can use Wake-on-LAN to start your computer from anywhere in the house via a network connection.
This post will discuss how to enable Wake-on-LAN on Windows Server OS.
Notes: Wake-on-LAN is only designed to wake up computers on your network.
Part 1. Enable Wake-on-LAN on Windows Server 2019, 2022
Before you can use Wake-on-LAN, you will first need to enable it on your remote computer.Here is how to enable Wake-on-LAN.
Step 1. Open Server Manager, and click Tools > Computer Management.
Step 2. Right-click on the current Network adapter and click Properties.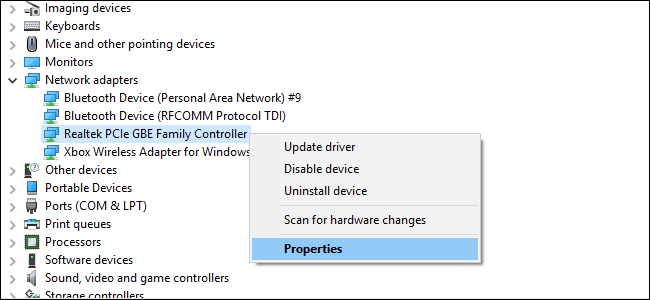 Step 3. Go to the Power Management tab and enable all the following options.
Step 4. Go to the Advanced tab, find the Wake on Magic Packet option from the left, and set its Value to Enabled.
Part 2. Wake up your remote computer on LAN
Now, you can wake up your Windows Server over the LAN via a Wake-on-LAN app on another device. If you want to wake thePC from another Windows device, I recommend NirSoft's WakeMeOnLan to perform Windows send WOL. You won't always need to remember the correct IP address because it will scan your network and present a list of all the devices.
Step 1. Download WakeMeOnLan from its official website and open it.
Step 2. Click File > Start Scanning to scan all computers in the network, or manually add a PC by clicking File > Add New Computer.
Step 3. Select and right-click the PC you want to power up from the device list and click Wake Up Selected Computers.

Step 4. Click Yes in the pop-up window, and the magic packet will be sent to the remote computer.
Bonus tip: How to control the wake-up computer remotely
Once you wake up a computer, you can remotely access and control it using the professional remote access software AnyViewer for Windows.
AnyViewer allows one click to access the remote computer within or outside the network. In addition to remote control, it has many advanced features, including remote desktop file transfer, concurrent sessions, instant chat, and more.
Besides, you can set your remote computer to prevent automatically sleeping to avoid interruption in unattended access.
Don't hesitate to download and install AnyViewer on your devices and start one-click control with simple steps!
Step 1. On the host machine, click Sign up to register a new account and log in.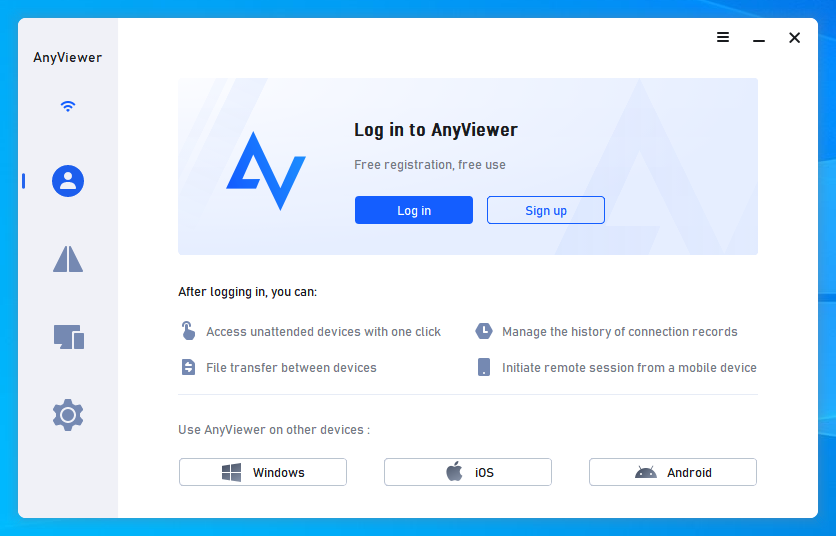 Step 2. Log on to the client computer using the same account. The account will be assigned to your device once you successfully logged in.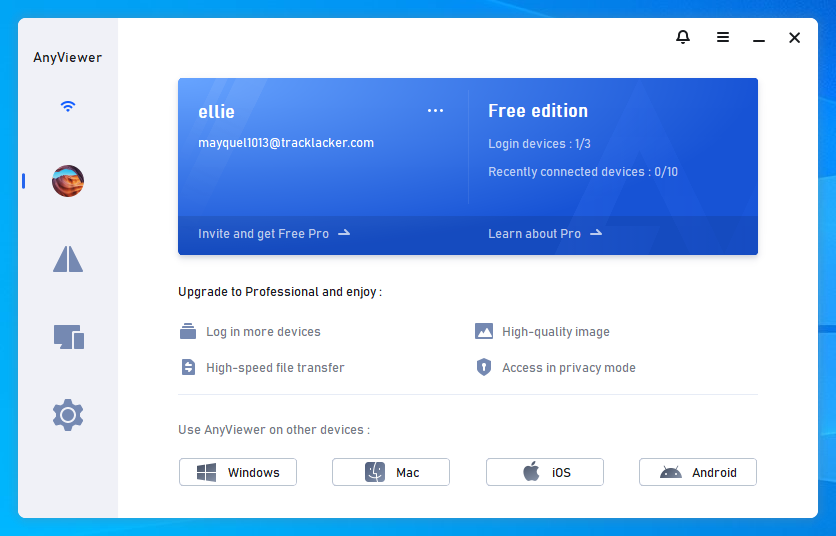 Step 3. You can see the list of assigned devices by going to the Device interface. Click the device you wish to connect to and then click One-click control.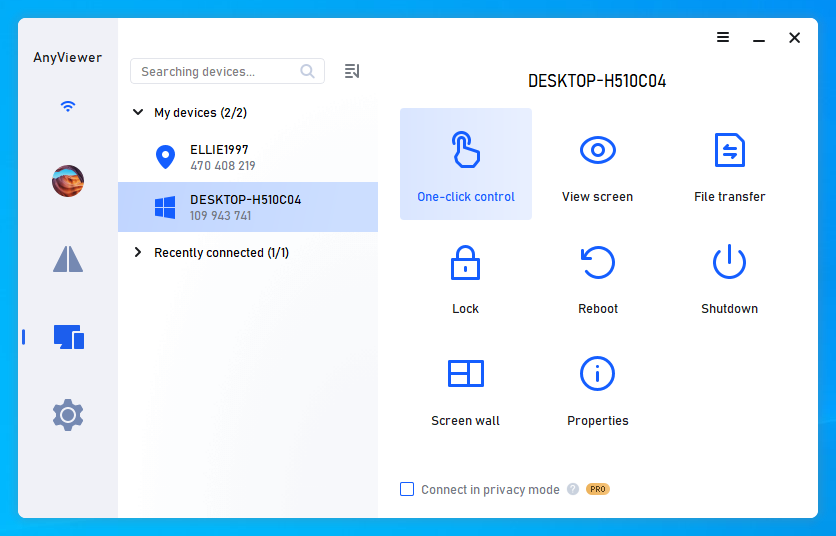 The connection will be successfully established in seconds. Then you can see and control your computer remotely. There are several functionalities in the upper toolbar. For example, you can adjust the resolution, transfer files, open CMD, etc.
Notes:✎...AnyViewer also has reasonably priced plans for businesses. We suggest upgrading your account if you have more than two remote PCs. After that, you can benefit from more rights for a modest fee.

Manage up to 100 devices for one-click control.
Connect to up to 10 devices simultaneously.
Transfer an unlimited number of large files (1TB per file) at the same time.
...
Conclusion
That's all for Wake-on-LAN Windows Server 2019, 2022. Once you enabled the Wake-on-LAN features in your PC, you can remotely wake it via Magic Packet and remotely control it via remote access software AnyViewer.